The way we move in cities makes no sense, according to the cofounder and chief executive of e-mobility startup ONO.
"I think the way we move things and people in cities is stupid," Beres Seelbach, founder and chief executive of ONO, tells Sifted. "There's a much smarter and [more] efficient way to do this, to save resources and improve [the] quality of life in cities."
So, his Berlin-based company has designed a new type of electric cargo-carrying vehicle in an attempt to tackle this messy state of city logistics by first improving "last mile" deliveries, the final leg of deliveries between the transportation hub and a recipient's doorstep.
According to Seelbach the advantage of ONO's Pedal Assisted Transporter, or PAT, is that compared to cars it can sidestep traffic congestion, parking problems and is better for the environment as it does not burn petrol.
ONO doesn't yet view private individuals as its target customers, but rather businesses with delivery services, like a UPS or a local flower shop.
The delivery market, particularly in Germany, is large. McKinsey assessed just last year that a person in Germany receives an average of 24 parcels per year. The only country, out of the 17 countries analysed, where a person receives more parcels on average was China. There, someone receives on average over 70 parcels per year.
Delivery companies Hermes and GLS are already set to begin using ONO's PAT this spring and summer in Berlin, but other non-parcel delivery companies, like catering and dry-cleaning businesses, are expressing interest.
"All of them have the same issue with traffic jams, parking, finding drivers," Seelbach says.
A pedal box
From the outside, the PAT looks both curious and familiar. It looks like a three-wheeled pint-sized truck that is accompanied by a soft humming noise. From the driver's seat, the PAT also feels strange but, as Sifted learned at a short test drive, also practical.
Seelbach describes coming across a YouTube video from UPS about using cargo bikes for last mile deliveries in Hamburg as the "tipping point" for him.
"This was the tipping point where I said, 'There's UPS. They want to change, but they can't find the right cargo bike. Let's build these cargo bikes for them'," he says. Seelbach and his team then had the idea of creating something between a bicycle and a car
With cofounders that include former head of design at Mercedes-Benz and Volkswagen Murat Günak and light electric vehicle expert Philipp Kahle, ONO was created in 2016. Then, though, it was known as Tretbox, which essentially translates to "pedal box" in German.
And while they've opted for the name ONO for mostly visual reasons — squint a little, Seelbach says, and ONO kind of looks like the infinity symbol and a bike — "pedal box" is still a decent descriptor of the brand's new e-vehicle.
The pedals, gears, handlebars and steering among other aspects are reminiscent of any average bike ride. Protected within a weatherproof cabin, the driver can use the vehicle's two electric motors to comfortably navigate roads — and bike lanes — at no more than 25 km/h (the legal limit under German law).
The PAT also has turn signals, rear-drive capabilities and, compared to larger vehicles, a small turn radius fit for rerouting. It has a detachable 2m³ volume cargo unit and an 80 km extended range if using an optional second swappable battery (40 km per battery). Including the cargo unit, the PAT can hold 300 kg.
A hidden benefit of the PAT is also the ability to avoid parking infractions and the resulting fines.
"ONO has no number plates," Seelbach jokes. "So, it's difficult to give a parking ticket because you don't know where to send it."
Seelbach has also observed that some parcel delivery companies in Germany have had issues hiring drivers. He says many people with driver's licenses don't want to operate delivery trucks in cities.
"It's not that fun. You get blamed a lot," Seelbach says of delivery van drivers. But he makes the argument that because the PAT doesn't require a driver's license, ONO customers, like delivery companies, can reach out to and recruit even more people. He views operating a PAT as a possible part-time option for some workers.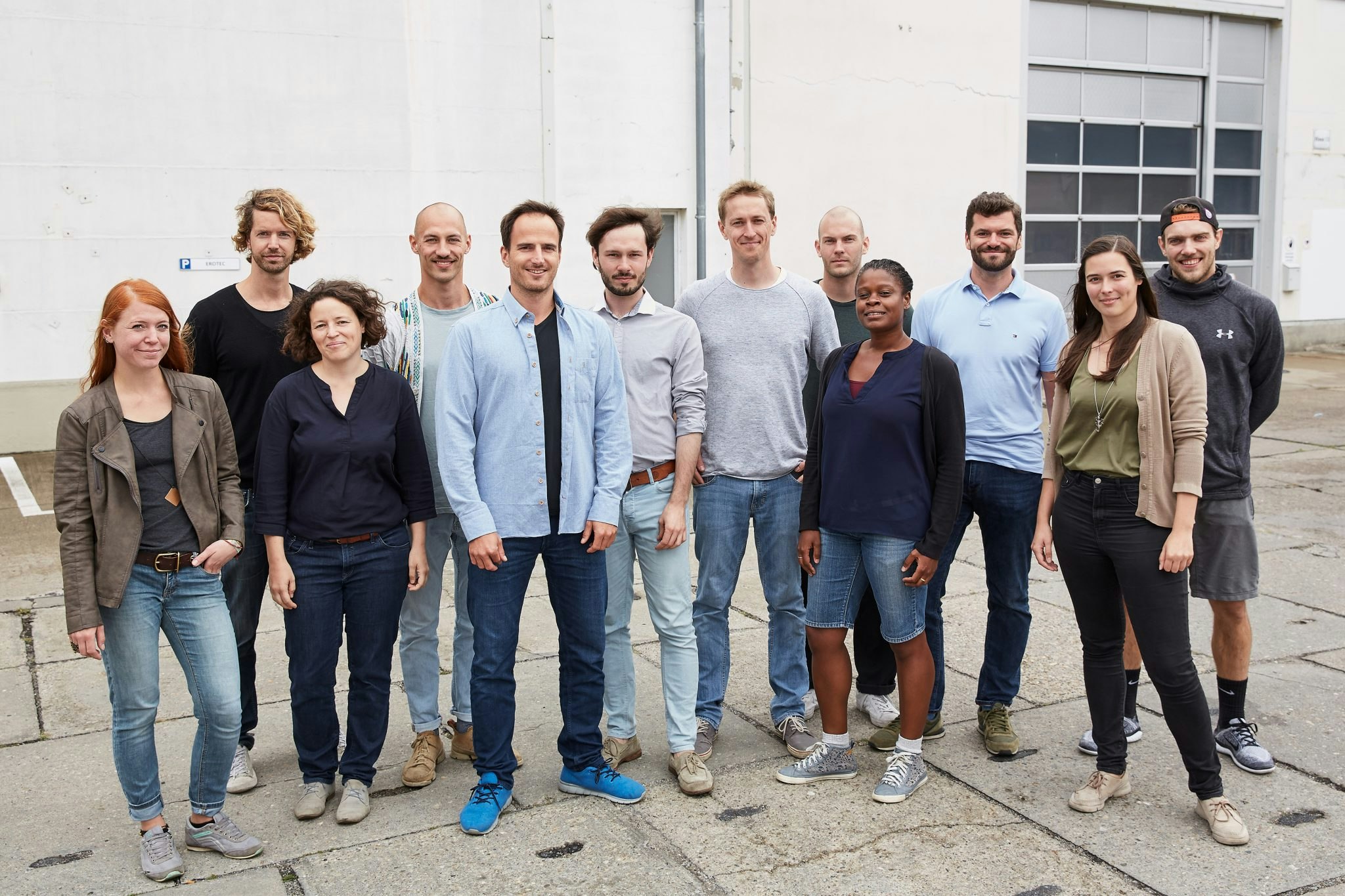 "Everyone is tired of these trucks"
Some in Germany may have seen a PAT zip by as companies like Movinga, HelloFresh and Hermes have participated in trials with ONO this past year in cities like Berlin, Dresden and Munster.
Seelbach says during trials many passersby inquired about the vehicle. In some of ONO's promotional videos you can observe peoples' amusement as the PAT drives through the German capital.
"These moments definitely happen but always with a positive context," ONO's chief executive says, adding that people really jump at how ONO wants to replace delivery trucks. "Everyone is tired of these trucks."
The rollout comes other e-cargo bikes are beginning to take shape, like Loadster, which is also from Berlin.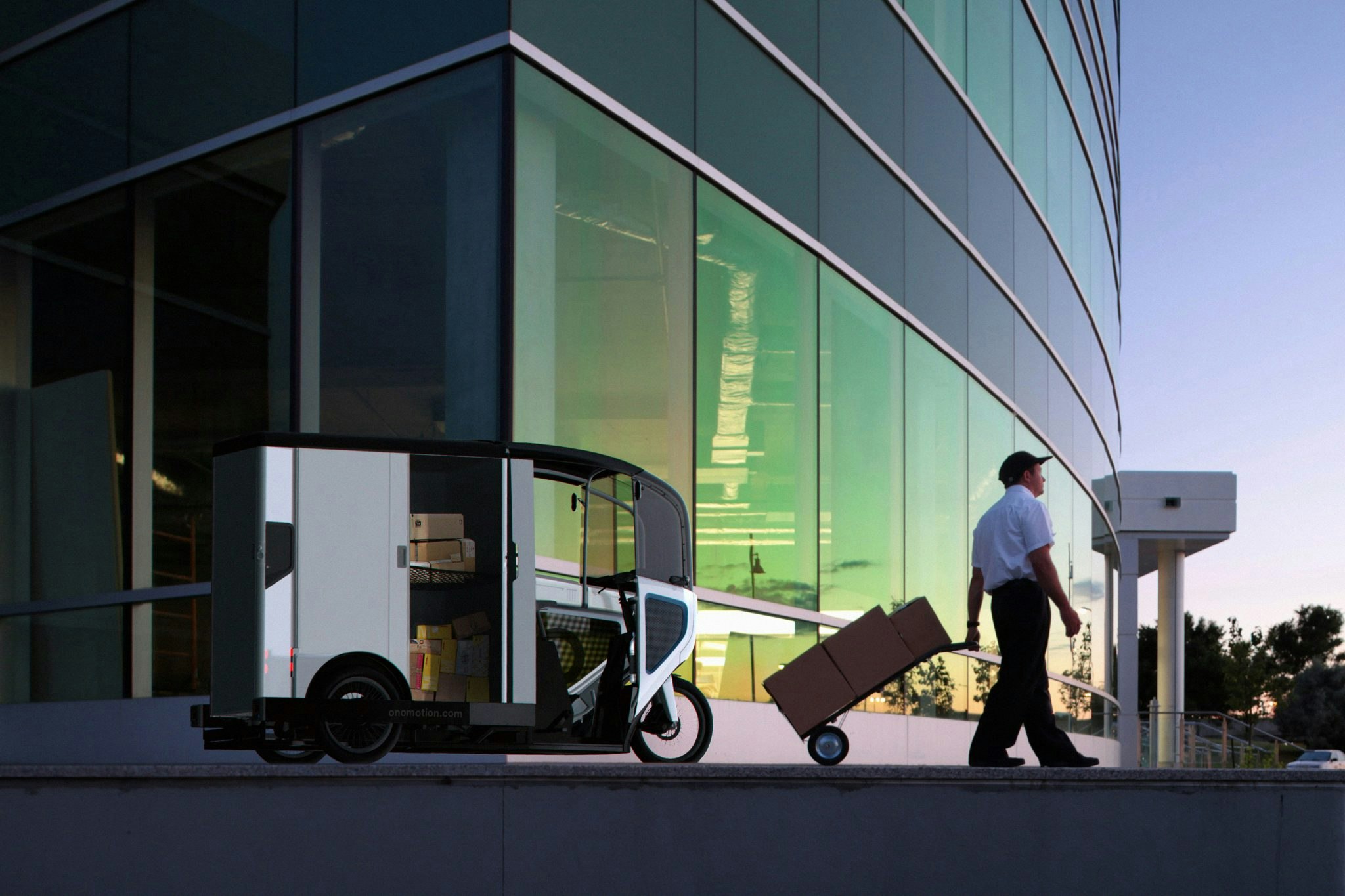 A difficult topic for venture capitalists
Currently, ONO is backed by strategic investments but not by more traditional venture capital — but that doesn't mean it won't be in the future. ONO presently has subsidy grants from Berlin, which go towards hiring, and from the European Union.
"Our topic is difficult for venture capital," Seelbach adds, but notes that many venture capitalists have said come back now that the PAT is in production and ONO has its first customers. "You need quite a lot of cash until you start delivering."
Yet, despite this, the ONO cofounder says he has noticed a shifting mindset among venture capital funds towards non-app, more hardware-based startups.
"I think some VCs understand that there's always also a piece of hardware necessary to build a platform. Without hardware, then in the end the whole economy doesn't work," he says, saying early conversations often involved venture capitalists telling him they only invest in apps, websites or software.
Hacking the last leg of deliveries also appears to be ONO's first step. Seelbach believes his company could become a major player in improving city logistics overall. "We built it on what Germans can do [quite well] — like engineering, design and automotive design," he says of his team currently comprised of fourteen individuals.
"Our first vehicle is the first and very important step, but we want to create more vehicles and different vehicles just for human transport," he says. "And I see ourselves as a major player in the area of smart logistics and smart mobility."
This article was produced by Catherine Treyz in collaboration with Silicon Allee, which supports a community of international startups based in Berlin.