The amount of private wealth invested directly into European startups has grown almost five-fold over the past five years, according to research by Dealroom for Talis Capital, as individuals join the gold-rush for tech in a search for growth assets.
Of the $34bn worth of funding that went into European startups last year, $5bn was direct investments from private wealth, meaning family offices or rich individuals actively participating in investment rounds.
This comes against a backdrop of a huge rise in interest in European startups in recent years, with more investment and exits than ever before. But also at a time when low interest rates across the world have pushed all investors into riskier asset classes in the search for a decent yield.
"We are seeing many more investors wanting to invest in tech and data-driven businesses at an earlier stage," said Matus Maar, cofounder and managing partner at Talis Capital.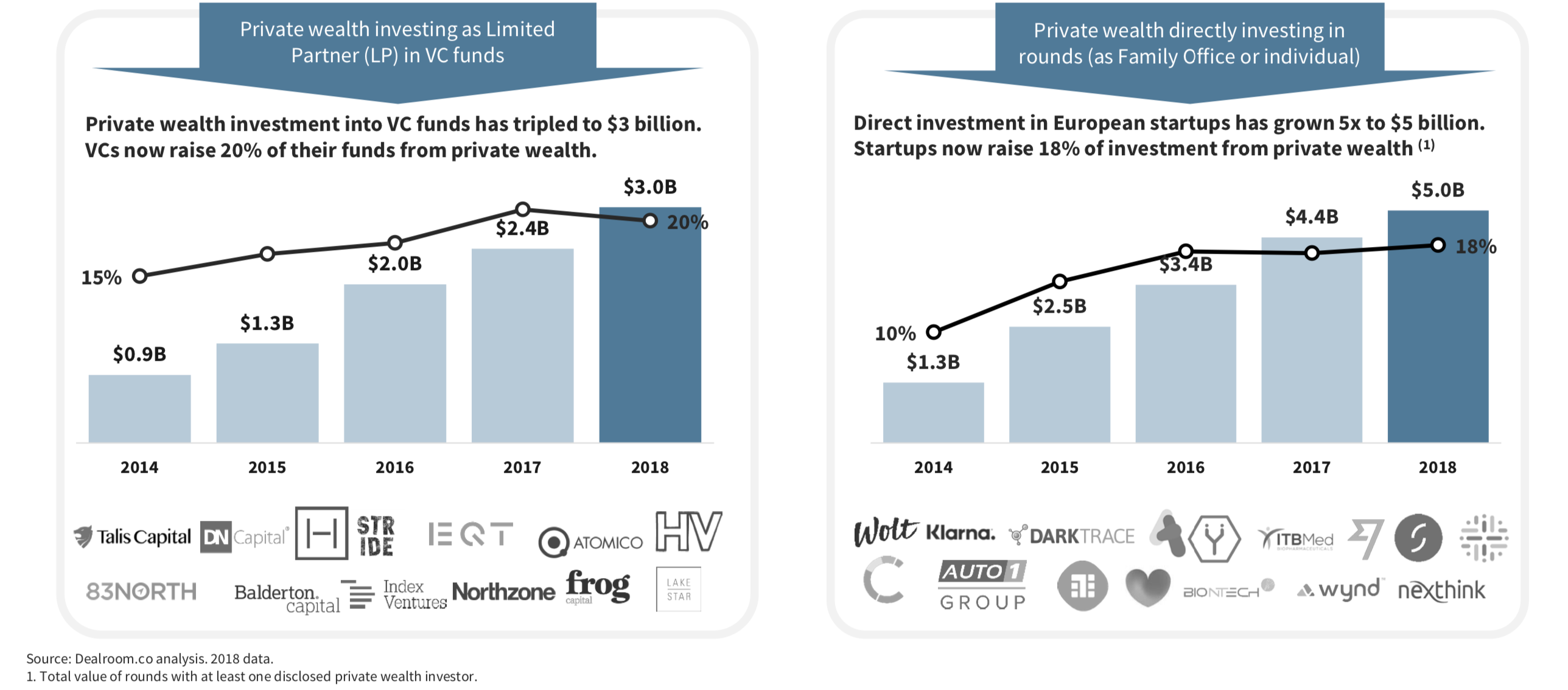 The amount of private wealth flowing into venture capital funds is also rising, hitting $3bn in 2018 according to the same report. This makes private wealth a more important category of funding for venture capital than both government grants and corporate investors.
Christina Gaw, managing principal and head of capital markets at Hong Kong-based Gaw Capital Partners said: "The largest benefit we've seen from investing in VC funds is diversification. We can invest in emerging sectors, early-stage deals, and even into sectors and localities we've never invested in before."
Giles Heseltine, managing director of Hottinger Private Office, said: "Our appetite for investing in venture stage tech has changed significantly over the past decade, boosted by the fact that there is a much better understanding of the sector, not to mention the increasing number of opportunities emerging at this stage."
A survey of ultra-high net worth individuals, defined as those with over $25m in investable assets, found that 92% now invest in venture capital — up from 50% a decade ago.
Maar puts this down in part to "great returns" coming for the sector, leading high net worth individuals (HNWIs) to ditch traditional assets like real estate in favour of startups. 
But it is also being driven by a new wave of wealthy entrepreneurs emerging from European Tech that are choosing to invest back into the startup ecosystem.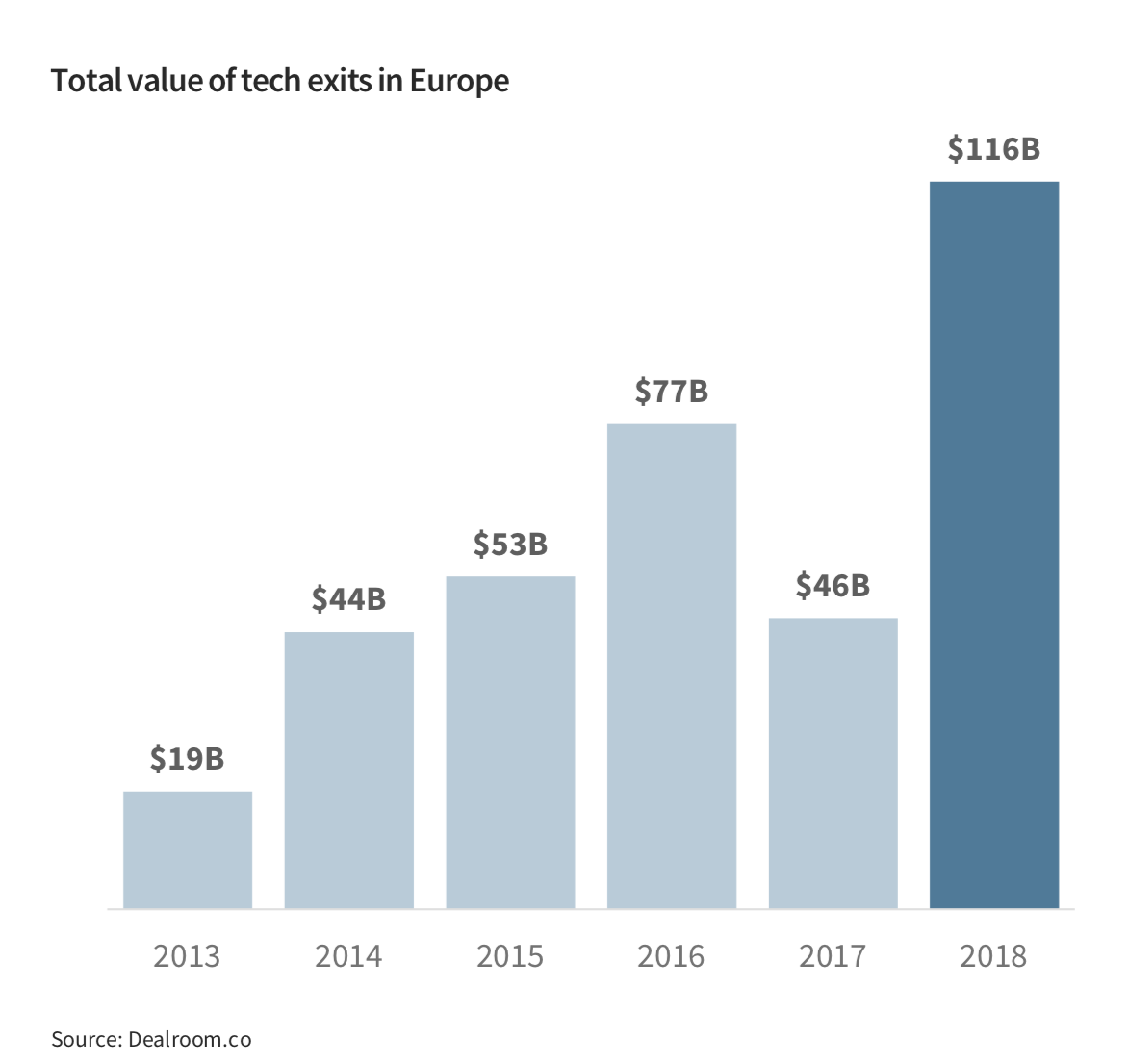 This, in turn, has been fuelled by a surge in entrepreneurial wealth coming from the growing number of successful European exits. Some of Europe's biggest initial public offerings last year included Spotify, which was valued by the markets at $26.5bn, as well as Amsterdam's Adyen, which was valued at €7.1bn ($7.8bn).
 "We are seeing exits on a scale we haven't seen before and a new calibre of tech entrepreneurs are putting their money back into startups both through direct deals and via funds," said Vasile Foca, managing partner and cofounder of Talis Capital.