Barbara Belvisi is building sustainable habitats, starting in the Mojave Desert in California. 
But unlike the eco-lodges powered by solar panels around the world, her futuristic habitats have a unique twist: they are ultimately designed for Mars.
"Our job is to build environmental control stations. The mission is [for humanity] to become a multi-planet species," says Belvisi, the 35-year-old founder of Interstellar Lab, a Paris-based startup building "bio-regenerative" villages.
Belvisi, a well-known French venture capitalist and founder, is part of a new wave of tech entrepreneurs setting up private companies to pioneer space exploration.
It comes as Elon Musk's SpaceX last month became the first private company to launch astronauts into orbit. Its Starship rocket has been designed to carry a crew and cargo "to the Moon, Mars or anywhere else in the solar system", according to Musk.
Speaking to Sifted, Belvisi says that her main goal when she founded Interstellar Lab two years ago was that humans could expand beyond Earth but also that we could learn how to build a more sustainable society back home.
"For me, there is no point going to another planet if we're just replicating the same mistake that we did on Earth," she says. "When you think about living on Mars, everything has to be completely sustainable and has to be regenerative, and that's exactly what we need on Earth. So our mission is really double."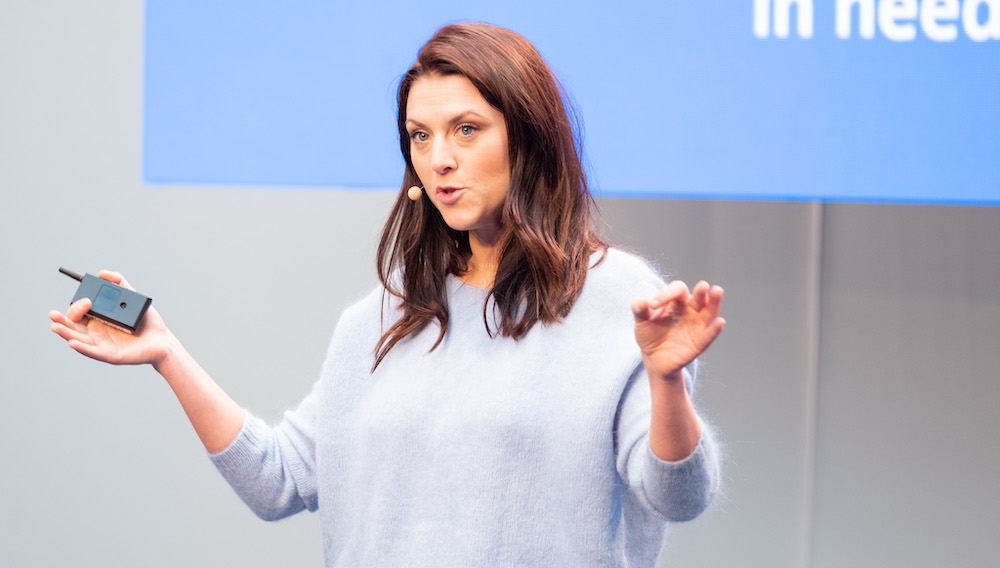 Big plans
This year, Interstellar Lab is planning to start construction on a network of "closed-loop" biomes in the Mojave Desert, meaning that systems such as water treatment, waste management and food production are all self-contained. 
If all goes according to plan, over the next 15 years they will build a total of 10 terrestrial stations, with sites in California, Florida and Saudi Arabia, as well as one in Europe (for this, Belvisi favours the Tabernas Desert in southern Spain, which is arid and in parts resembles Mars or the Moon). 
The Experimental Bioregenerative Stations, or EBios, are expected to be an important way to further research on how humans could live in places with exceptionally harsh conditions (e.g. other planets).
The first section of the Californian station is expected to be finished next year, says Belvisi. But the whole village — with transport systems, dedicated science area for testing life-support systems and a music centre — will not be done for half a decade.
"The way we're doing it, it's very iterative over time, so before building a full-scale station we build a demonstrator, one module designed for five people," she says. "It's gonna take us five years to scale one module to a station of 150 people."
Money makes the world go round
There could be one tiny snag in the whole scheme: money.
Interstellar Lab is still at the pre-seed funding stage, with some input from business angels, but it will ultimately need significant capital to fulfil its goals. 
"We are planning on big rounds, but I'm not a big fan of 'Oh, let's raise a hundred million and spend the money'," says Belvisi. "I'm very careful on how we spend the money, because I don't want it to be too capital intensive. Yes, big rounds, but we raise what we need."
The second issue will be turning Interstellar Lab into a viable business in the short term so that it doesn't have to rely on funding from state agencies focused on the grand future vision. 
"Just living out of the public money is not very sustainable," says Belvisi. "You're dependent on only one customer basically, so you need to find a business model." 
"If you stay on the dream level or too focused on the technology, it's really hard," she adds. "There are a lot of different groups that have been working on life support technologies, and that's where most have been struggling for years." 
The business model that Belvisi and her colleagues have come up with is part tourism and part science lab, opening up their Earth-bound stations to research scientists as well as the general public. This will enable the team to work on fundamental technologies while also ensuring a steady stream of revenue. 
A week-long stay will cost around $3,000 to $6,000, roughly the same as a trip to Antarctica, says Belvisi, though that will decrease over time as they scale up.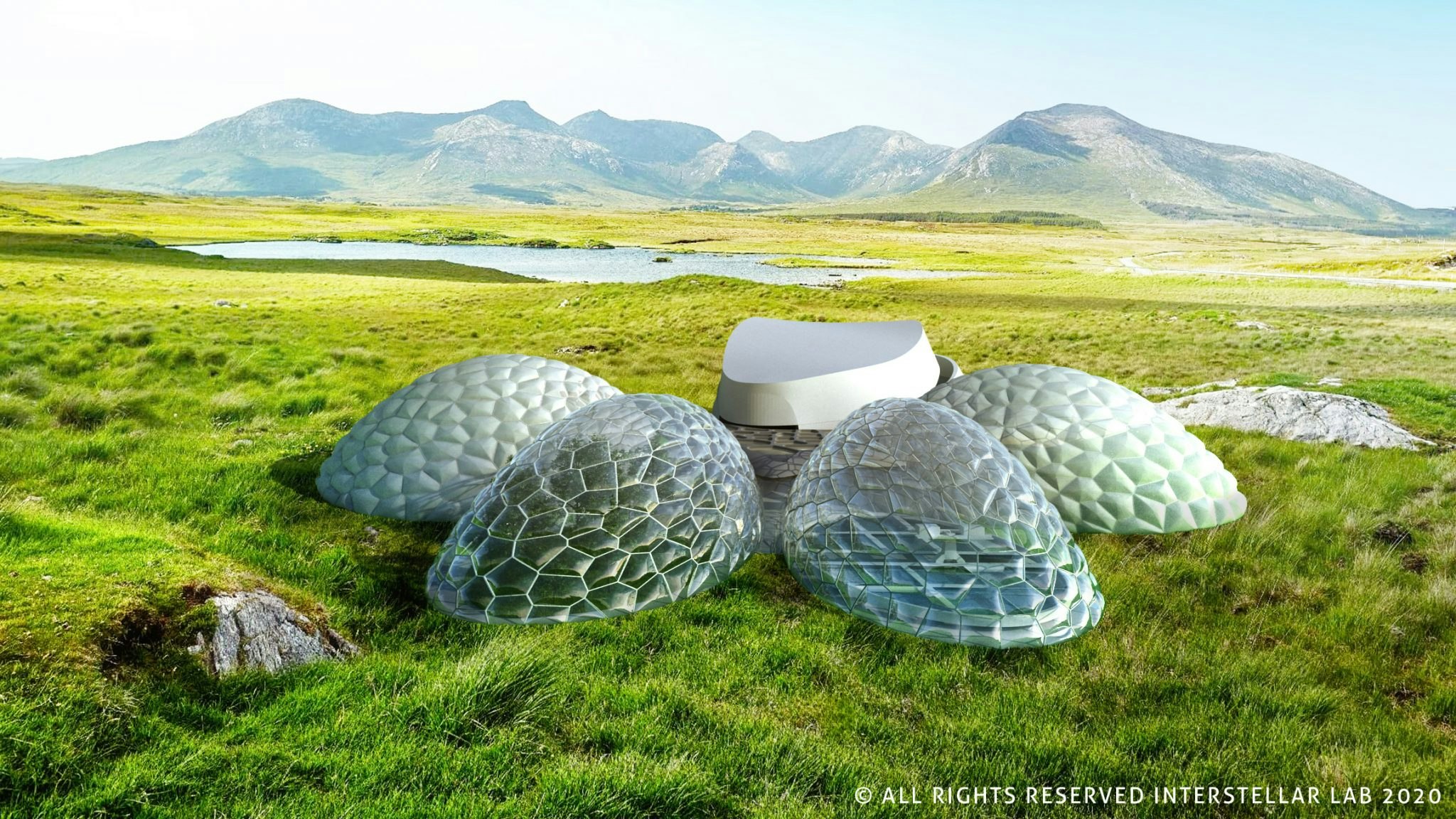 Can it work?
The idea that tourists might pay a high price for staying in a Martian utopia in the desert is not so far-fetched. The Eden Project, which opened in the UK in 2001 with a series of biomes that allow visitors to experience a range of different habitats, has been broadly successful. 
Last year the Astroland Space Agency opened in northern Spain to recreate the experience of living on Mars. Tourists pay around €6,000 for a package of online training and three days of living in a 1.2km-long cave built out to mirror the planet's harsh conditions.
The Biosphere 2 project, a biome in the Arizona desert built in the 1990s, where scientists lived for two years but struggled with managing the ecosystem (and their own clashing personalities), was broadly a disaster. But it was never designed as a tourist destination.
Belvisi says that she believes that his hospitality model can work, and indeed that it will work so well there will be plenty of copycats. 
"Now that we've figured out how to make money on the Earth, and to deal with space at the same time, I suspect there's going to be a bunch of competition coming out, but it's good, it's fair," she says. "I think that the habitat sector is going to be the next big, big thing."
There are already strong players operating in or around the habitat space, with the likes of American companies Blue Origin and AI SpaceFactory worth watching, she adds.
Rising star
Belvisi started her career at 23 as an investor, eventually raising over $80m and participating in 40 deals. Later she helped launch Paris-based startup incubator The Family, and founded her own asset management firm, which gave birth to Hardware Club, a $50m hybrid fund focused on robotics and hardware startups (she was also the youngest female founder of a venture capital fund in Europe, and was listed among the top 10 women in tech in France in 2018).
That same year she founded Interstellar Lab, and she tells Sifted that her background in finance helps her to manage such a complex company.
"You need a background in finance to be able to build this type of company because it's very infrastructural, it's like each station is a small city," says Belvisi, who went to business school before moving into company building.
The young startup currently has a team of 13, split between Paris and Los Angeles, made up of aerospace engineers ⁠— several coming from NASA and SpaceX ⁠— as well as software engineers, scientists, architects and designers. 
But the team will likely grow fast as construction starts to ramp up. "We have this vision of the future. It's a beautiful motivation," she says. 
Partnering NASA
A key aspect for private companies looking to be involved in space exploration is collaborating with massive governmental agencies like NASA and the European Space Agency (ESA). 
Unlike its American counterpart, which has been quick to schedule meetings and engage with private sector entities, Belvisi says that the European Space Agency has proved far more cumbersome. 
"ESA is a collaboration of different countries, so it's not easy to be as agile as NASA can be. There is a willingness of collaboration, but there is this bureaucracy compared to the United States that can bog down processes," she says.
"Hopefully they will figure out a way to collaborate faster with startups, otherwise NASA will get them all." 
She adds that anything aimed at getting humanity into space ultimately needs both government and private sector input. "The partnership between public and private is a necessity if we want to move forward," she says. 
To the Moon
Like Musk, Belvisi believes that humanity will succeed in sending people to Mars within the next decade (give or take a few years), and last month's Space X rocket launch has only highlighted the role private companies can play in this.
She's also excited about NASA's next manned mission to the Moon, planned for 2024, which will see astronauts walk on the surface for the first time since 1972.
Returning to the Moon, and then going onwards to Mars, is partly about furthering our progress into space but also, much like her own sustainably biospheres, about what humans can learn today from the experience.
"People don't realise, but the first time we went to the Moon, this is when the first environmental movement started because we'd seen the Earth from space for the first time."