Last-mile logistics startup Instabox has raised €75m in a Series B round led by EQT Ventures. It's the company's second round in less than a year, having raised €36m last April — and a sign that Europe's ecommerce boom is getting investors excited.
The Stockholm-based company, founded in 2015, claims it's growing by over 300% year-on-year. It also says it's now delivering more than one million parcels from prominent online retailers like H&M and IKEA to its smart lockers each month. 
In May 2020, it expanded operations into Norway and Denmark. CEO and cofounder Alexis Priftis tells Sifted it's also "on track to enter two substantial European markets". 
It's taking on a huge challenge — the worldwide parcel market was worth almost $430bn in 2019 — but it has equally huge competitors, like Amazon and Hermes. Instabox is hoping to stand out by taking a different approach. 
To do so, it's billing itself as a more sustainable solution, and plans to use its new funds to invest in making its supply chain more efficient.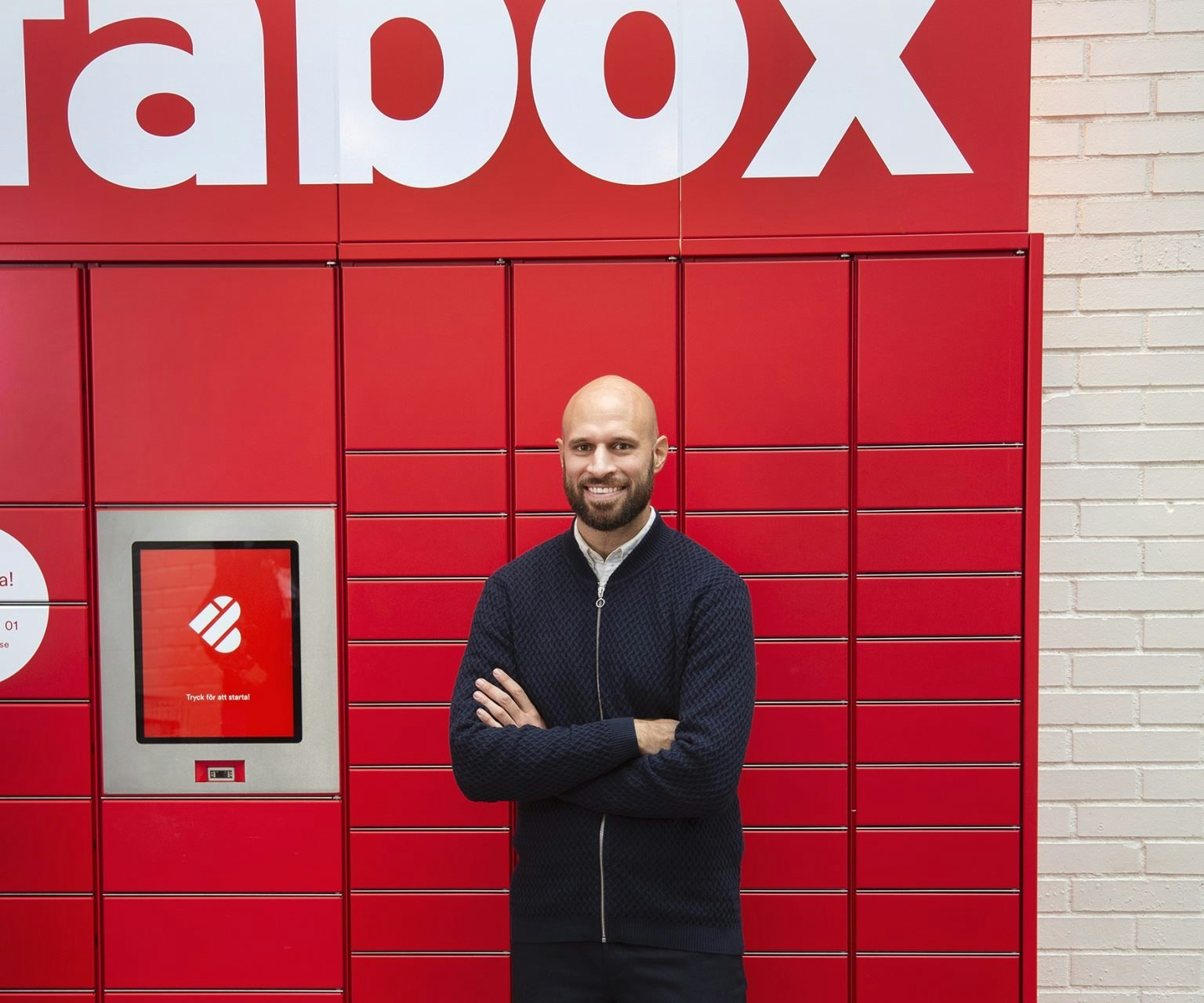 Sustainable deliveries
"The shipping industry consists of ancient postal companies using fossil fuels and fossil tech," Priftis says. Parcels are delivered by diesel or petrol-filled vans, which often stack up more miles on the road than necessary due to inefficient routing systems.
Instabox was launched to target this problem of driving around individual parcels to customers' homes or workplaces with a car. Instead, it installs smart parcel lockers in supermarkets and shopping centres, where online shoppers can pick up their deliveries while (so the theory goes) on a trip they would have made anyway. On top of that, on February 14 last year, the startup switched all its Swedish logistics to fossil-free fuels.
But Instabox is not the only Swedish logistics startup pushing a sustainability agenda. In January, delivery company Budbee raised €52m and told Sifted that it plans to make all of its deliveries fossil-free by 2022. 
It's not quite there yet (in Finland, for example, just 30% of its deliveries are currently fossil-free) but over the coming year Budbee plans to invest in more e-delivery vans and cargo bikes, and build more green energy charging stations for them.
While Budbee focuses on delivery to doorsteps, Instabox's is cutting out the impact of those individual fossil-fuelled trips — encouraging customers to either pick up their parcels from lockers, and Instabox employees to cycle from lockers to homes. Of course, Priftis jokes, "the human bike rider [emits] a small amount of CO2 when breathing."
Offsets and deadlines
It's pretty trendy to be a climate neutral startup. Currently Instabox is offsetting its fossil fuel emissions by purchasing carbon credits from Southpole, a Swiss-based environmental consultancy which also works with Delivery Hero, the Co-operative Group and the WWF.
Carbon offsetting is not a perfect solution, admits Priftis, but it's a start. "Personally, I think that is a hygiene thing that you might as well do because it is so simple and cheap — but it is not going to be nearly enough."
While the company claims to "have compensated for every single parcel shipped," Priftis told Sifted the team "don't believe it is enough to plant some trees or invest in some solar panel site. We have to drastically reduce the overall carbon footprint, not just compensate for it in theory."
So what are its plans to do so?
We can't change the industry by

ourselves.
Well, admittedly, the startup "doesn't plan as far ahead as 2045," Alexis tells Sifted. "We instead plan one to two years in advance and try to maximise the impact we make first hand."
Prominent geographers, including Shinichiro Asayama and Mike Hulme, have actually argued a similar logic, coining the term 'climate deadlineism'. They claim that by the current widespread focus on deadlines, especially far in the future, can lead to procrastination, and ineffective government and corporate policy that can actually harm climate efforts — because they're often left insufficiently addressed in the present.
Right now, Instabox's priority is to minimise the distance driven per parcel.
"We can't change the industry by ourselves," Priftis elaborates. "For example, there are currently no viable electric heavy trucks — something we need help from manufacturers with."