Heart diseases are the biggest killer in the world, accounting for nearly twice as many deaths globally as all cancers combined. And, as with many other health complications, a patient's chances of surviving heart disease are massively improved by detecting the condition early. 
Today Idoven, a four-year-old startup from Madrid, has raised $19.8m from the EU and some of the world's biggest investors to do just that, with the help of artificial intelligence.
The funding comes from a $12.9m Series A round, co-led by New York-based Insight Partners and London-based Northzone and with participation from Wayra (Telefónica's corporate venture arm), supplemented by $6.9m in grant and equity funding from the European Innovation Council Accelerator. 
Idoven is not the only company using AI to help detect early signs of heart disease, but it says that what sets it apart is its ability to plug its machine learning algorithm into any kind of medical hardware on the market. This means that it can take the data from the hospital machines that are hooked up to body sensors.
This massively increases the potential reach of Idoven's AI heart disease prediction software at any stage of the clinical process, according to cofounder and cardiologist Dr Manuel Marina Breysse.
"That's the value proposition of the company: being hardware agnostic and being able to analyse the electrocardiogram (ECG) as accurately as a cardiologist," he says.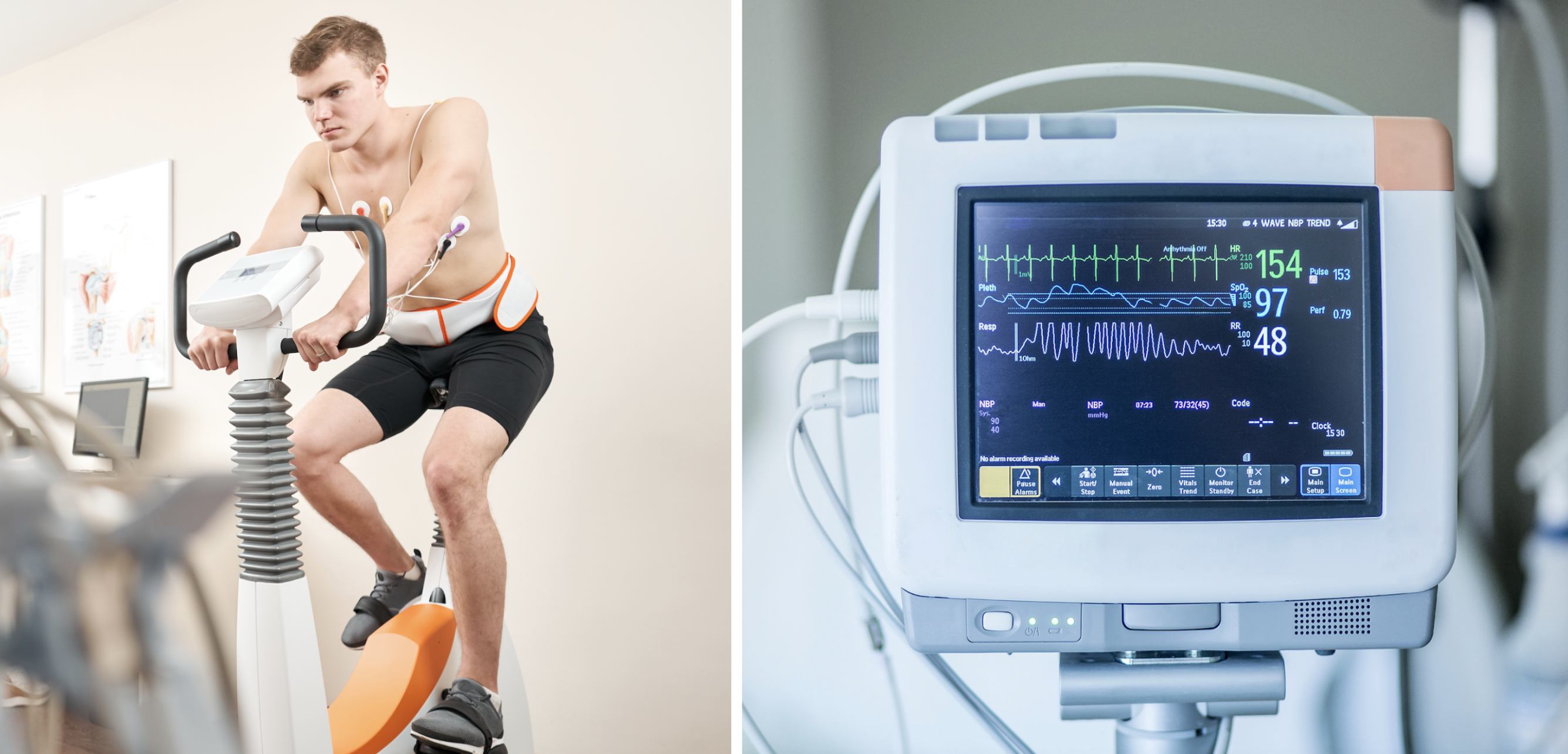 How Idoven's algorithm works
Idoven's algorithm analyses patterns in ECG data. ECGs are the standard test for recording the heart's rhythm and electrical activity, and Idoven's software has learned from more than 1.2m hours of real ECG data from more than 49k patients.
Breysse says this means the algorithm can now detect 86 different heart diseases with 90% accuracy — equal to the proficiency of a trained cardiologist. That frees up valuable doctors' time: with Idoven estimating that its technology saves €12k per patient with a serious cardiovascular condition, and €932 per patient on average.
Given that the US is expected to see the numbers of patients with cardiovascular disease rise to 131 million by 2035, it's not difficult to see why this technology could become very valuable indeed. 
And it's not just the money saved. 
Based on Idoven's current diagnostic rates, the company says that, per 1,000 patients analysed with the technology, 350 will be diagnosed in a "subclinical" state (meaning that the symptoms would not have been picked up by traditional tests). Meanwhile 230 will avoid being admitted to hospital as a result of receiving early treatment, and 15 will not die from undiagnosed cardiovascular diseases.
Big data
While Idoven's algorithm is mostly being used alongside clinical hardware at the moment, Breysse tells Sifted that it has long-term ambitions to make its API widely available to smartwatch makers as an app.
"Patients are using wearables more frequently than any doctor can reach a patient, so those devices are becoming health sensors," he says. "If you are able to track the clinical value of that data I think there is going to be a big improvement as far as healthcare is concerned." 
Given that tens of millions of people around the world use smartwatches, Idoven's tech could become a game changing screening method for catching heart conditions early. But it also means processing a lot of data. 
Breysse says that some of Idoven's analysis has used as much as 3,000GB of RAM memory (a top end laptop has around 16GB), and that this means it can do things that traditional healthcare cannot.
"The current healthcare system cannot deal with big data. Humans are really bad at dealing with big data," he says. 
Digitising medicine
Idoven's promise to harness the clinical power of so much untapped biometric data has won it the support of some of the biggest names in tech investment.
US investor Insight Partners approached the company, and Breysse says the firm will give it vital know-how in scaling its software: "Insight is one of the best venture capital firms as far as software is concerned. We're building a platform with cloud infrastructure and they have a lot of experience with those kinds of companies."
As well as top-level funds and business angels including Real Madrid legend Iker Casillas and Avi Medical founder and CEO Vlad Lata, Idoven has also got the backing of the European Innovation Council.
Breysse says that, while it took a very long time for 4,000 applying companies to be whittled down to 99 — the EIC first announced the fund in November last year — he's been pleasantly surprised by the lack of bureaucracy since winning the funding.
"As an institution that's used to dealing with a lot of paperwork, they're trying to adapt to what startups are doing and the speed of startups," he says.
Breysse believes that it's a promising sign to see public institutions and heavy hitters from the private sector teaming up to solve big problems in healthcare. Now, he and the team are focusing on using the newly-raised capital to make key hires in the tech, product and business development teams.
"It's really important to let tech people know that we are hiring, and that we are building the dream team as far as AI in cardiology is concerned. This investment round is going to take the team to the next level and attract the kinds of people that want to help millions of patients."