Building gigafactories is an expensive business. But Swedish battery manufacturer Northvolt has made it look easy, rapidly raising €8bn to help with construction across four sites.
But it still wants more — and soon it could tap public markets. The company could list as soon as next year, according to the firm's corporate finance chief, which could be one of the largest IPOs for a climate tech company ever.
"We have worked for over a year to get all processes and internal controls in place and then it will be up to the market to judge. Let's see how the market looks in the next year or two," says Andreas Pettersson Rohman, vice president of corporate finance and investor relations at Northvolt.
Pettersson's comments confirm previous reporting by Reuters that Northvolt has been preparing for a future IPO.
The scaleup currently has the largest live production capacity of any gigafactory operator in Europe. Its first factory, in northern Sweden, is about three times the size of the Pentagon, and smaller factories in Poland, Gothenburg and northern Germany are under construction too.
Given the potential size of the IPO and the number of European firms that have recently chosen to float in the US, Northvolt's choice of exchange will be heavily scrutinised.
For the company, all options are on the table. "A dual listing, for example, would mean more work" for the company's small finance team, as the company is still trying to focus on scaling and growth. "Then you have to look at which market would give us a better valuation," Pettersson says.
Making Northvolt a perfect fit for the stock market
Pettersson and the other five members of the investor relations team have helped Northvolt raise that $8bn in funding from car manufacturers, pension funds, banks and even private investors like Spotify founder Daniel Ek and Swedish billionaire Cristina Stenbeck. The company was last valued by investors at €11bn in 2021.
Pettersson, a former director at Swedish investor EQT, joined Northvolt in 2020. And although he hasn't taken a company public before, he's likely to be the person to do that for Northvolt.
An IPO has been in the works for the last three years and while current market conditions aren't ideal, the company is making sure it's ready for when the board decides to pull the trigger.
I usually tell investors to think of us as a string of

pearls
One part of IPO prep has been showing that the company is truly green. Northvolt did this by involving the external rating company Cicero, part of S&P Global, which rates bonds and companies on their green credentials.
Not surprisingly, Northvolt was given the highest ranking — dark green. Other companies like publicly listed Danish energy company Orsted and solar company Otovo also hold the highest rating.
According to Pettersson, the Cicero label makes Northvolt more attractive to funds and other institutions with a climate or sustainability profile, and in the future perhaps even retail investors who want to know that their investments are truly green.
Another thing that Northvolt needs to prove before a listing is scaling its production.
"We already have positive momentum in scaling up at the factory in Skellefteå [in northern Sweden] but even if we can show that we can scale production — if the market is not receptive, then it's not the right time for an IPO," Pettersson says.
Picking a time and the stock exchange
Market analysts Sifted speak to highlight two periods that seem like good times for a company to float — November and December of 2023 or May to June 2024.
Northvolt's listing options are many. The company can pick Europe or the US with a Nasdaq listing, the US with New York Stock Exchange, or a dual listing with Nasdaq.
Adam Kostyál, senior vice president of listings at Nasdaq Europe, says: "One should not rule out the Nordics due to its size. The strength of Nordic capital is that many investors are long-term and have a sense of loyalty, like the pension funds, which can help bring stability to the company over time.
"On the other hand, the US market has for sure much more capital, but to do well you should have a strong US presence since investors are less loyal and could quite swiftly shift their investments to the next hot thing."
👉 Read more: Britishvolt and Northvolt — a tale of two gigafactories
Northvolt will need about double the $8bn it's already raised to finish all its planned factory projects, but Pettersson is in no rush.
"A listed environment is better because eventually, you will max out a private environment. I don't think we've gotten there yet. And we have enough runway to play it with," he says.
Adding deep-pocketed shareholders when preparing for an IPO
While many scaleups want to keep the number of shareholders low, Northvolt has a different strategy.
"At each fundraising, we want to bring in a couple of strong names who can get to know us and who later have access to deep pockets to increase their holdings," Pettersson says.
"I usually tell investors to think of us as a string of pearls: start small and then, when you are comfortable, you can take a step up."
For the convertible round last summer, new equity investors including Greek holding group Olympia Group, Ava Investors, TM Capital as well as Swedish investors Folksam and Swedbank Robur were added. Another few were added this autumn, the names of which Pettersson is unable to share.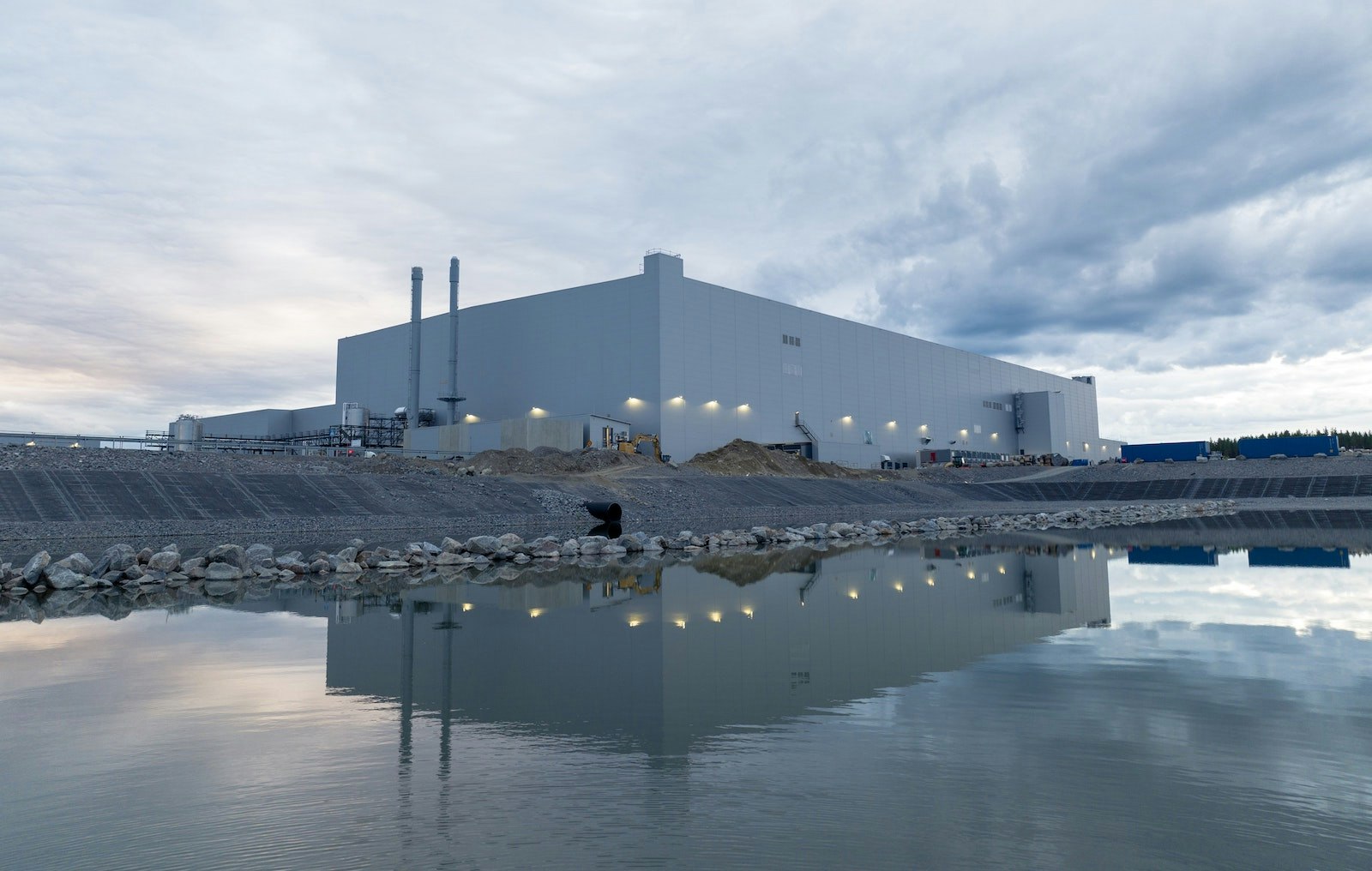 Debt is also an important part of Northvolt's capital mix. For its factory in Skellefteå, the number of debt investors has increased from 18 to 30 over the last few years.
But according to Pettersson, the challenge for Northvolt is that its business often doesn't fit into investors' frameworks.
"We don't fit into the frameworks of traditional investors — we don't have a proven track record and we are too capital-intensive for others — the ones we manage to bring in are those who are comfortable going outside their frameworks. We have managed to give them confidence in their due diligence."
Pettersson points to three things that need to be in place to manage this: customer confidence that you will be able to deliver, access to talent and access to capital.