Monzo is growing up.
That's what insiders say is behind the unmistakable leadership shuffle at the London digital bank in recent months, having stuffed its executive ranks with 'white hairs.' Several key figures who led Monzo in its baby year have also exited stage left — including luminary founder Tom Blomfield, who reportedly stepped aside as chief executive and board director to make room for new pioneers.
It's perhaps fitting that the London fintech, founded over five years ago, has chosen this moment to kickstart the next phase of its journey.
Monzo was hit by a user slowdown amid coronavirus, prompting a wave of redundancies, and later announced it had suffered a 40% valuation drop at its latest funding round. Vows to turn a profit also seemed ever-more distant after announcing it had doubled its pre-tax losses in 2019, posting an annual loss of £115m.
But now, Monzo's future is in the hands of a new guard of seasoned veterans, tied together by a string of early "Monzonauts" that have remained to steer the ship into safer waters.
We identified the 11 people now at the helm, and asked each of them about life at the bank, overcoming key challenges, and what gets staff in their bad books.
Meet Monzo's power players.
TS Anil, chief executive officer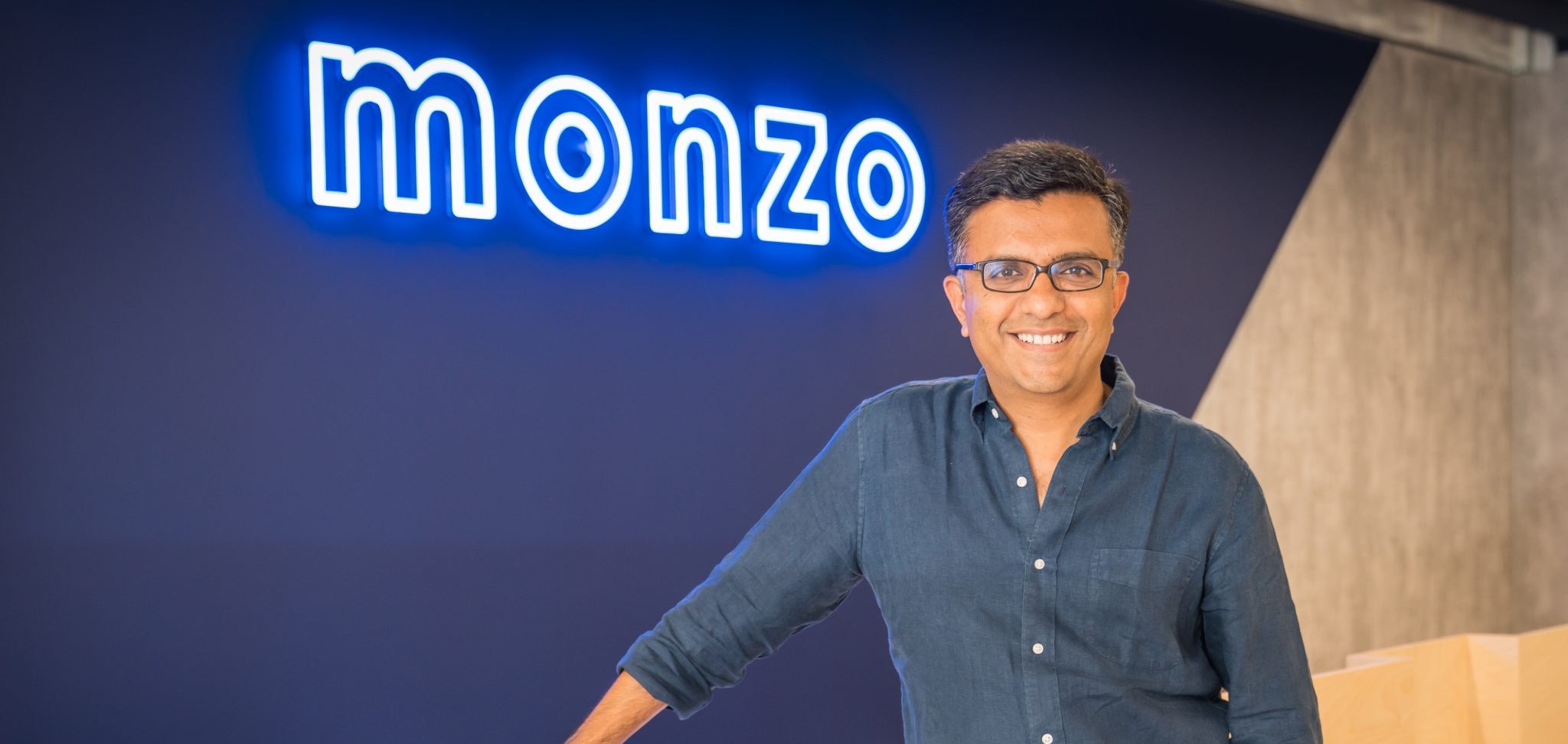 What reservations did you have about moving from being Monzo's US chief to its CEO?
Switching any job in a time of Covid would have made anyone apprehensive – taking over the CEO role at Monzo was no exception!
I had never physically met most of the Monzo team, including some people on the executive team. So, I was walking into the role with the expectation of leading this incredible community, but having to do it remotely for a long time and with the challenges of very different time zones.
What got me excited and committed to take it on [was] a very deep conviction in our mission, the size of the opportunity and our ability to get it done.
What is the single biggest threat to Monzo?

Our biggest threat is that we don't live up to our own potential. There's such an opportunity for Monzo to make money work for people all over the world, and it's up to us to meet that challenge.
We need to stay close to our customers, understand what they're feeling and what they need, and build new things that really solve their problems
Longer term, we want to really redefine what it means to interact with your money no matter where you are.
If Monzo were to sell, which companies would you/ investors prefer acquired it? How do you see Monzo's exit plan?
We have no plans to sell; the goal is to bring an exceptional banking experience at a global scale. And it's too early for us to have an exit plan – we're just getting started!
Are there routines or traditions that you've brought in from your time at Capital One and Visa, that you think Monzo (as a 'startup') is now benefiting from?

There are two things to highlight. The first is a habit of periodically stepping back from the day-to-day, the things that can very easily bog you down, and giving myself and the team the perspective we need to weather any storm. You have to always have one eye on the bigger picture, on where your customers are, and what they're feeling, on how the market is moving – otherwise it's too tempting to just keep focused on what's immediately in front of you, whether things are going well or badly. It's not a routine, strictly speaking, but it's a big lesson I've carried with me over the years.
Secondly, the importance of building a strong and cohesive executive team. I arrived into a team where a lot of the pieces were already in place. We've tried to create a space where we can challenge and support each other – where we can make decisions and work through problems together. It's so important that the executive team really does function as a team, rather than a group of very senior and talented individuals.
What does your morning routine look like? And are you really as good of a dancer as your former colleagues claim?
Nowadays, I have two morning routines – one when I'm in California and one in London.
Back home in California, I wake up between 3am and 4am, make myself an espresso macchiato, and jump right into the deep end with my first set of video calls.
In London I have a bit more morning time – the macchiato is a staple, but I make sure I get time for myself to stretch, and gather my thoughts before getting into my first morning calls.
On the dancing in Sifted's headline... I can neither live it down, and nor will I ever live up to it ?
Mike Hudack, chief product officer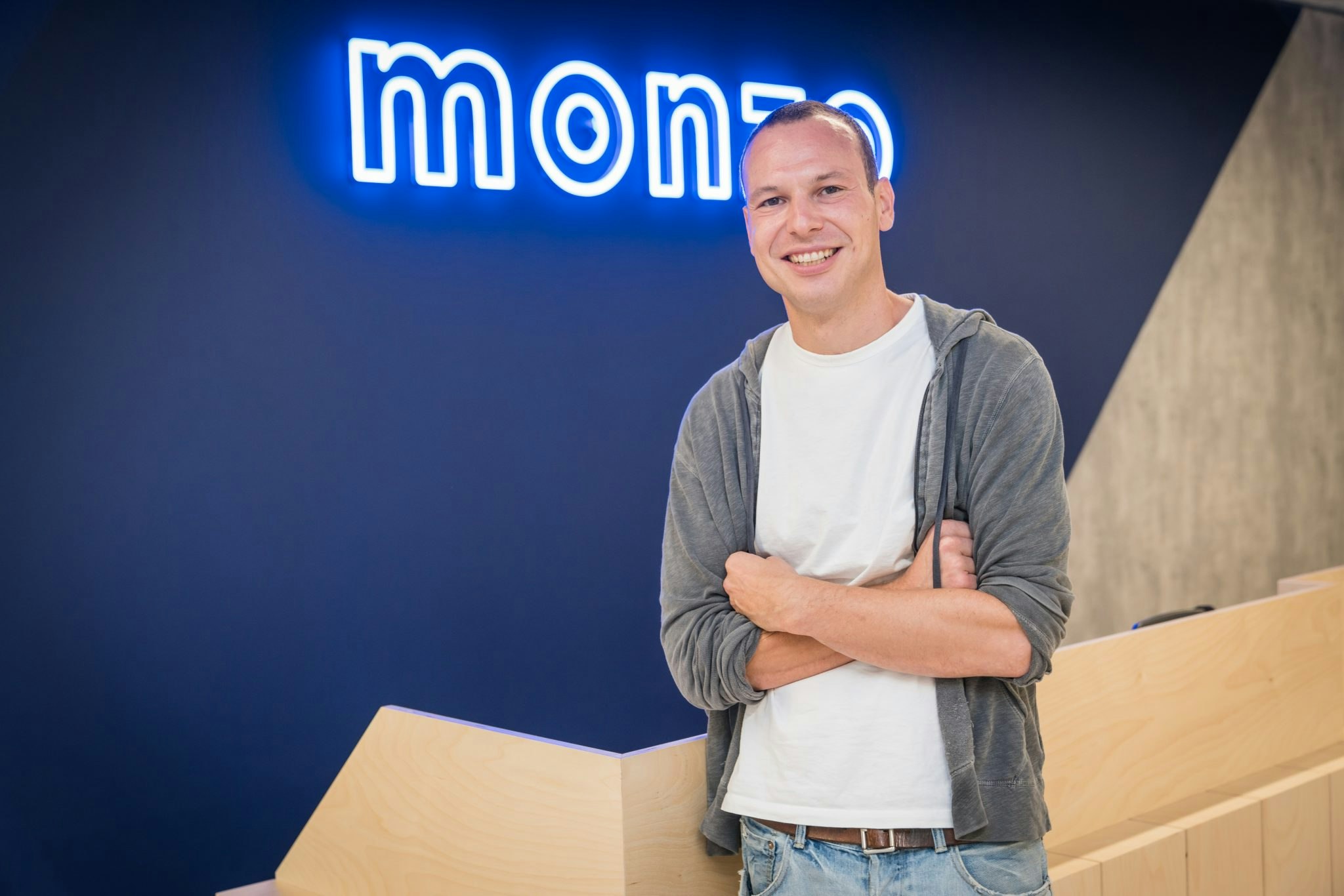 Product development at a regulated bank must be very different from life at Deliveroo. How have you found that adjustment?
It feels good. I think regulations, and what regulators look to us to accomplish, is to be good citizens who are aware of our place in society, being thoughtful… If you do that, you operate with good intention.
How would you describe your managerial style and expectations within the product team?
My management style is flexible based on who I'm working with. I try not to micromanage but I do really care about the details and so I'm constantly focused on getting that balance right. I trust people, and want to ensure I'm giving them the autonomy they need to do their jobs really well, whilst being there to have those key strategy conversations and to work through problems. I do like to be involved in the work of what we're building, I like to see and touch it, and care deeply about the thing we build. I want people to be able to work on what's important to them, shaping a relationship that enables them to do that. I don't care how someone wants to work, as long as the work is good and fulfils the promise to us and to our customers.  
I do have really high expectations. It's hugely important that we have high expectations for ourselves, and therefore our colleagues. Our customers have high expectations of us too and we have to meet those.
Where do the main sources of disagreement come from in the product side of a company?
Polish vs functionality: this is a classic disagreement within product teams. It's a question of how much time to spend perfecting something you have already built vs building new functionality that adds lots of value but that somewhat trades off against continued polish.
There is also a question of when it is the right time to focus on infrastructure. Do you go in and refactor a system from the bottom up, or do you hack around it for a while when it's still safe to do so? Ultimately it's a question of what creates the most value for customers. With these things you can have legitimate differences in opinion, and you can all be right — both perspectives are really valid and so getting to an answer as an organisation is a key challenge.
Do you see Monzo more of a tech company or a finance company?
This feels like a false choice. Being a tech company implies a certain way of working and a particular focus on finding leverage through tech and software, and all industries are moving towards this to some degree. Banks, and finance companies, were in some sense the original tech companies, with the first management accounts services in the 70s. And we are not a purely digital company, we don't operate in the ether. We operate with something fundamental to people's lives and the economy; their money.
Lyndsey Edgar, VP of operations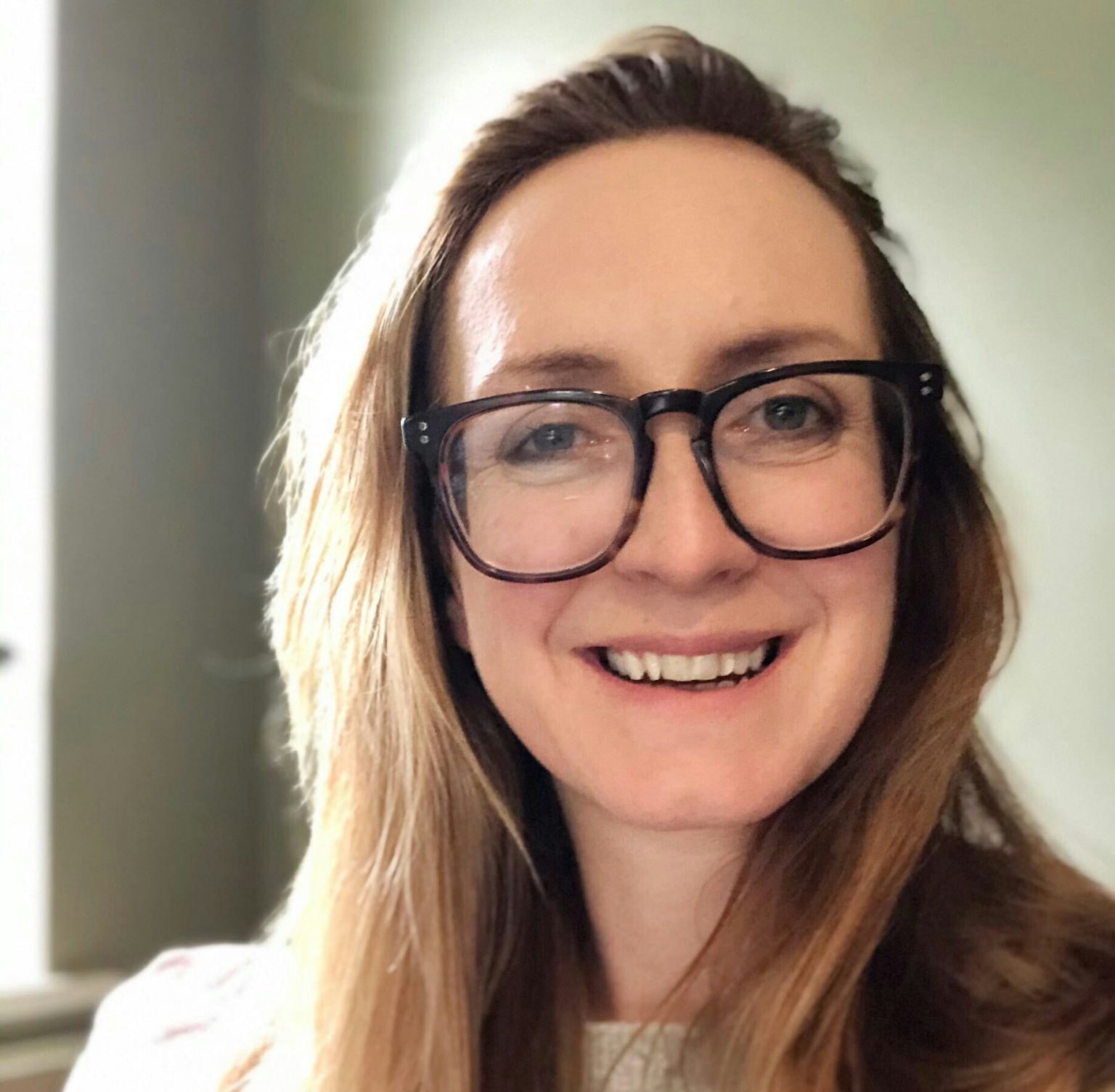 How have you adjusted to the 'changing of the guard' at Monzo, with so many 'OGs' moving on?
New leadership can typically bring new culture, new focus and that can sometimes be something to be feared, especially at a place like Monzo where the culture has been a crucial part of our success.
But the people we've hired into our C-suite are creating our new superpower, ready for our next scaling adventure. Up until now, I think it's fair to say we've proven our brand is one of merit in the industry; but the next stage of scaling and growth means we need a new level of experience added into the mix too. It feels great to attract the talent we have brought on board.
What's the most challenging part of your role, particularly in regards to management? And what do you find most rewarding?
Monzo is an entirely unique place to work where I am in awe and led by the people around me everyday. The culture of transparency means feedback is an everyday habit, as is problem identification; so we are, by trade, constantly striving to be better; for our customers and our business.
We are lucky to attract the talent we have at Monzo, our people are without a doubt our biggest strength. I find working in that environment everyday so rewarding. We hire people who feel comfortable constantly problem solving, improving, developing, building, sharing knowledge and getting stuff done. For me, that's what motivates me and it's what I thrive on.
The most challenging part of the role is the need to prioritise in a scaling and diversifying organisation. Considering what:
We must do
We want to do
And balancing that with what will drive the most value for our customers and for the business
What do you think differentiates Monzo as a product and a business, to its digital banking peers?
We obsess about designing experiences our customers will love. We are product focused by default. We admit when we get it wrong and try to make it better. It's iterative, nimble design with customer feedback at its core. 
Our customers stay loyal to us too, and what I find most heartwarming is how we've changed the way people handle their finances and how it can bring joy to feel in control.
What's the one warning you'd give other fintechs when it comes to growing a business?
My advice to anyone starting out or growing is this: having strong foundations of risk management and great controls built early is worth the investment.
Invest early and be thoughtful. Build it into your culture from the start.
Is cracking the US still one of Monzo's key ambitions?
Absolutely! We have a small but dedicated team based in the US who continue to work on the US beta account that we launched last August. At the moment we're working with our first US customers to create a product that is right for them but that also includes features that Monzo customers love in the UK like instant spending notifications, fee-free spending abroad, the ability to freeze and unfreeze your card and pots.
Jonas Templestein, cofounder and chief technology officer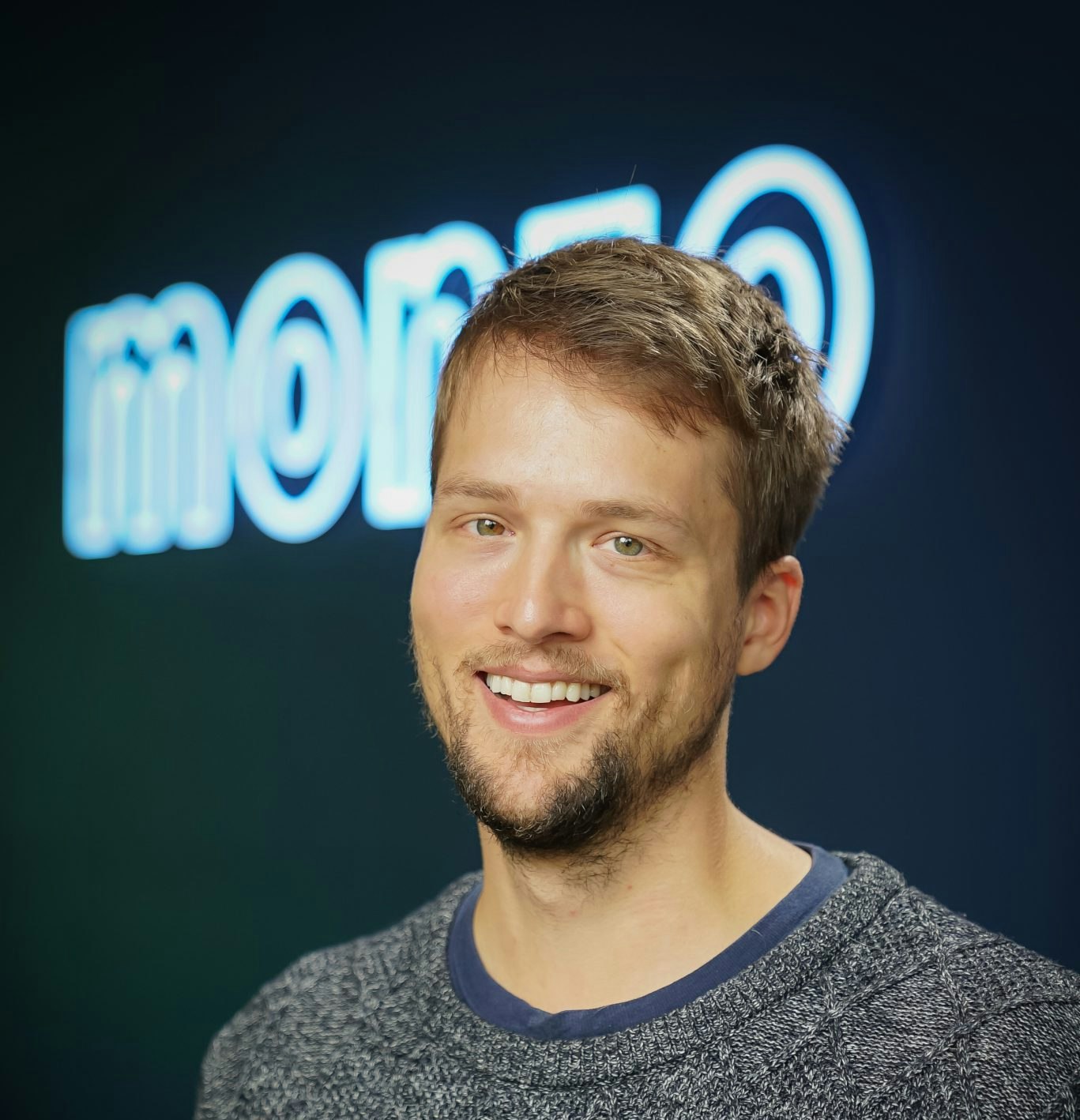 When you left Starling, what distinguishing features were you keen for Monzo's technology to incorporate?
A lot has been made of our "microservices architecture" and our particular technology choices. But some of the technologies and approaches we're using today might not meet our requirements in 10 or 20 years' time.
Making sure we don't build ourselves into a corner is the most valuable thing we can do to make sure we can keep building innovative things our customers love, for decades to come.
We've designed our entire platform and organisation so we can continuously iterate on even the most foundational parts of our technology stack.
How do you balance building stable and secure systems with agility and innovation, and how has that calculation changed as Monzo has scaled?
Our key consideration has always been to build stable and secure systems. People entrust us with their livelihoods, and we take that responsibility incredibly seriously.
And in my experience, building stable and secure systems doesn't have to be at odds with agility and innovation.
One of the core engineering principles we follow at Monzo is the importance of making many small changes; to iterate and to learn from each step. Making a large number of small changes is generally also safer than making a small number of large changes, because changes are easier to review and roll back if you need to. Many big IT failures in banking can be traced back to taking the opposite approach to change management.
Can you see 'big tech' moving into the finance sector and what do you envision for them?
Absolutely, big tech has been actively trying to move into finance for the last 10 years. But rather than tech companies trying to become regulated financial institutions, I think it's likely we'll continue to see partnerships between big tech and banks.
As a founder, you've never dominated the limelight. Was that an active decision and was it difficult to be less publicly visible?
The role of the non-CEO founder is always a little strange in that regard! But I think it's crucial to remember that, while there's often a real cult of personality around founders, it takes lots of amazing people to start a business. The only thing that sets founders apart is that we've been there a little longer than everyone else.
In fact, we started Monzo with a team of 11, all of whom I consider cofounders just as much as Tom or myself.
What do you know now as a cofounder that you wished you'd known 5 years ago when you launched Monzo?
When you start a company, people tend to give you lots of helpful advice. But it's always about how to tackle the problems you'll encounter at the next stage of the company.
The meta-learning for me has been that most of that advice turns out to be true, even if at the time you get it, it doesn't make any sense yet.
For example, when we started out, I didn't really understand that "management" was a real skill set that was distinct from being a good engineer. It was only once I found myself managing over 30 engineers that I realised everyone who'd been giving me advice was right all along — we needed to hire some managers!
Do you regret getting the bank licence?
Even if you enter the market in a different way, once you get big enough there'll be pressure to become a licensed bank. And for good reason!
The real question is when a company like ours should get a banking licence. And in my view, it's important to do that early. If you don't start out that way, it becomes much harder to retrofit the appropriate governance machinery and control environment later.
Alwyn Jones, chief financial officer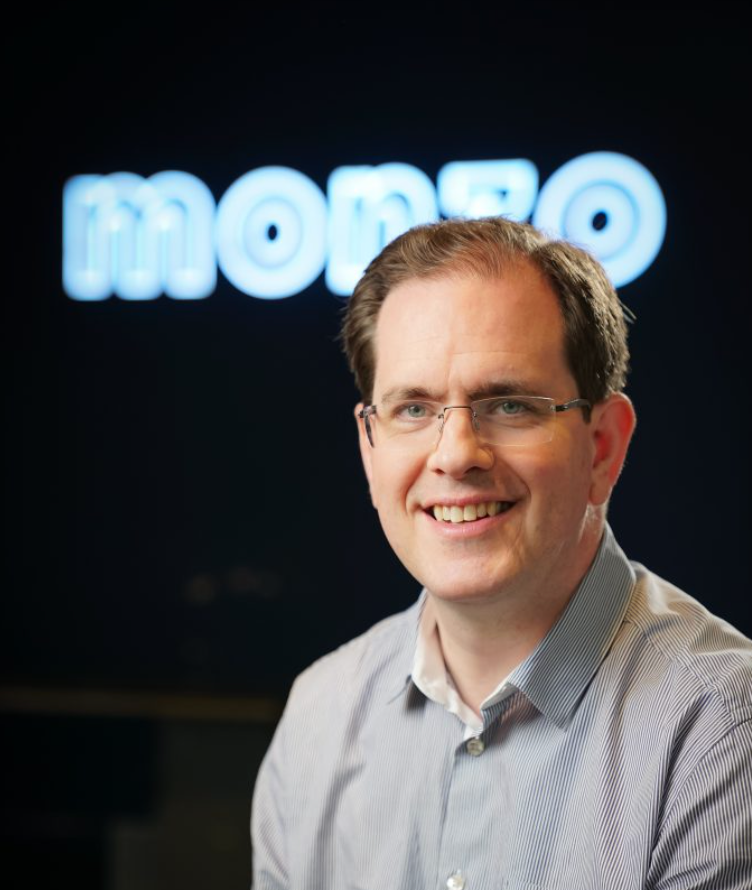 Having come from a big bank like Barclays, do you think incumbents are generally frightened by the challengers? How do you see their approach to innovation?
I don't think the incumbents are frightened – after all, they do have a lot of advantages. But I do think they're looking carefully at what we're doing. Be it improvements in customer service or features like our gambling block, we're seeing them think differently about their customers. And that's a good thing for all of us.
When you look closely, many big banks actually have a fantastic history of innovation. Barclays for example has had plenty of firsts throughout its long history – like introducing the first cash machine in the UK or building a whole new business with Barclaycard. Things that have changed how people bank for good.
But I think there is a need in many of the big banks for the retail parts of the business to be more stable. And I feel this pressure for retail banking to be a reliable earner can sometimes hold them back from being bolder.
Covid was clearly a difficult time for a lot of businesses, and in particular for CFOs in charge of stabilising the ship. What learnings have you taken from that time?
The key thing I re-learned – and I must be a slow learner as I've had to learn this lesson a few times in my career – is that it's impossible to play these crises perfectly. For every day you do well, there'll be times when you don't show up how you'd like, or do things you'd have done differently if you'd had your time again.
Try to keep more of your decisions in the 'right-ish' column than not. If you do that, you can pretty much survive anything.
How far did Monzo's £113m in losses last year shape the way you've built this year's financial blueprint?
We made a clear, strategic decision to invest in the business last year. Both in areas to build key capabilities for the future, like expanding our lending business and launching business banking, as well as building our brand and growing our customer base through our first TV campaign.
We'll continue to do this in future, but in the current climate I think we'll be even more selective about how and where we grow.
What's the biggest misconception about your job?
That it's just about reporting the numbers. Of course the job starts with being the guardian of our numbers, and making sure the foundations of the business and its controls are secure. But I also spend a large part of my time managing external stakeholders, including investors and our regulators. As well as keeping our boards up to date and equipped with the information they need to make sure we stay on track.
It's one of the few roles in the company that absolutely requires that you start with the whole picture of the business, and I really enjoy having that perspective on what we're building.
Flora Devlin, product director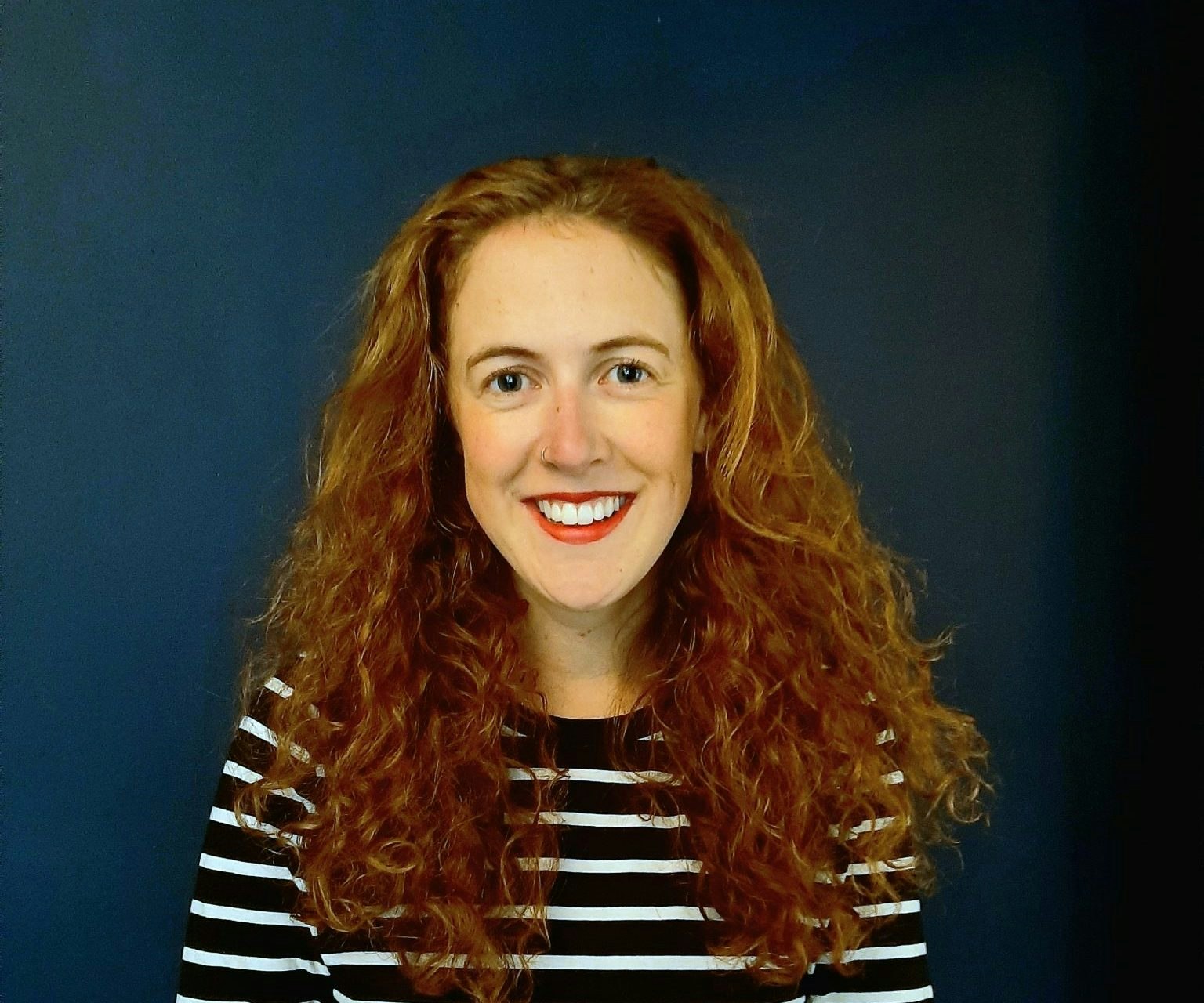 What first drew you to product design? What traits do you think have helped you succeed in this field, and you look for in the recruitment stage?
Like a lot of people, I stumbled across product by chance. I interviewed for my first job with a tech company whilst I was finishing my masters in Economics and living in Vancouver. I was having no luck applying for research posts and I stumbled across a job posting for a "junior data scientist" — a name that at the time meant nothing to me. My experience matched what they were looking for and so I applied.
Product balances the research and data insight with customer behaviour that I loved from working in academic research, with this freeing sense of being able to trust your intuition, test ideas and be deeply creative.
The part that I continue to love is balancing insight, intuition and creativity. I would look for all three in the recruitment stage. I value curiosity and drive over direct experience — definitely influenced by my own experience and the chances I've had to step up I've had throughout my career.
How has product development, creativity and collaboration been affected during lockdown? 
The formative and ideation part of product development has been hard. Nothing beats jumping around a white board and having the time and space to let ideas ruminate and grow. A lot of those chats for me used to happen informally — at the end of the day, out for a walk, over a coffee. Over lockdown we've found a similar way to approach this is by keeping in those meetings with no agenda — whether it's as a product team, a few PMs, scheduling tea o'clock in the diary so people can drop in and chat and catch up.
I would love to go back to a world where for focused work we have the ability to work remotely and appreciate the benefits of a better work-life balance. For creativity and for the human connection side of work, I believe there is always a place for an office or a physical space where we can connect more intentionally.
How do you prioritise what new products or features to develop?
In terms of what you say yes and no to,  it's more of an art than a science and I think all successful companies know this: there is no "right answer".
A lot comes down to that ability to combine those insights with your intuition and ability to imagine the future and place some bets. Everyone will have a different view but at a certain point you all need to come together and align on those decisions together as a team.    
For me, the most important piece is actively saying no to things.
It's also really important to do your homework on the problem space —know the commercials, know the potential opportunities, understand your customers and non-customers deeply.
What do you think the biggest barrier to people paying their salaries into Monzo is, and has that shaped your product considerations?
Time. People have relationships with other banks that take time to move. They often start using Monzo and it's a journey for them to put Monzo as the centre of their financial life.
Throughout their time with Monzo we need to build trust and show enough value that the effort to switch is worth it. We've done a tonne of research that backs this up. We've stayed true to a focus on value, transparency and excellent customer experience — and we can see this paying off. More and more customers are paying their salaries into Monzo and putting us at the centre of their financial life.
Sujata Bhatia, chief operations officer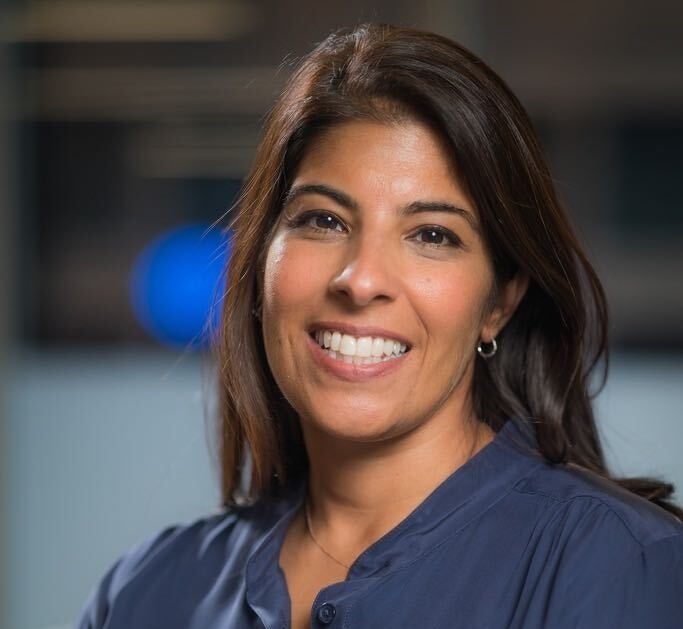 After 16 years at American Express, what ultimately convinced you to join Monzo earlier this year? What were you looking for professionally?
I'd spent a good deal of time working with fintechs, and I was excited by the opportunity to be part of the disruption, rather than reacting to it. I already had an appreciation for Monzo's mission, brand and customer-centric culture. But, in the end, it all comes down to people and — over an eight-month period — I was convinced by the strong talent I found in the company, the commitment of the executives and investors, and the customer evangelism that can't be manufactured.
At Monzo, I can now bring my years of leadership and operational experience to help the company grow up and scale. It's the perfect mix of challenge and potential impact.
What is your scope as COO and what does your day-to-day look like?
My day-to-day is quite varied! I have direct responsibility for our Operations, People, and Marketing teams which make up about 70% of the total headcount at Monzo. I also play a broader strategic role as part of the executive team and get involved in a wide range of conversations and decisions. Some examples from last week include: fixing the acoustics in our new office, setting company goals and priorities, reviewing our customer complaints process, making decisions on launching new products, and building strategic partnerships.
I view myself as an enabler for the business. My goal is to make everyone around me successful, so that Monzo (and therefore our customers) can win.
So what are your main strategic projects?
From a marketing perspective, supporting our upcoming product launches and ensuring strong customer engagement.
From an operations perspective, working on keeping the cost of our customer service low even as we continue to grow our customer base.
And, from a people perspective, I'm focused on organisational effectiveness and leadership development. I also spend a lot of time on hiring at the moment, at all levels.
What is the company's priority over the next 12 months? Is it the US expansion, building Monzo's business accounts, retaining talent, or cutting costs, etc?
For the next 12 months, we're very focused on the UK business and driving profitable growth.
We have five priorities [for this year] centred around people development, customer engagement, revenue growth, cost discipline, and our control environment. Those priorities help form a clear, near-term roadmap that allows the team to stay focused on what matters most.
What other members of the C-suite do you work most closely with?
Of course, I have a very close partnership with our CEO, TS. But I work very closely across our entire C-Suite as my role touches everything, and we operate as an integrated team. It's a fantastic group of people who are inspiring, challenging — and a lot of fun.
Andy Smart, VP of engineering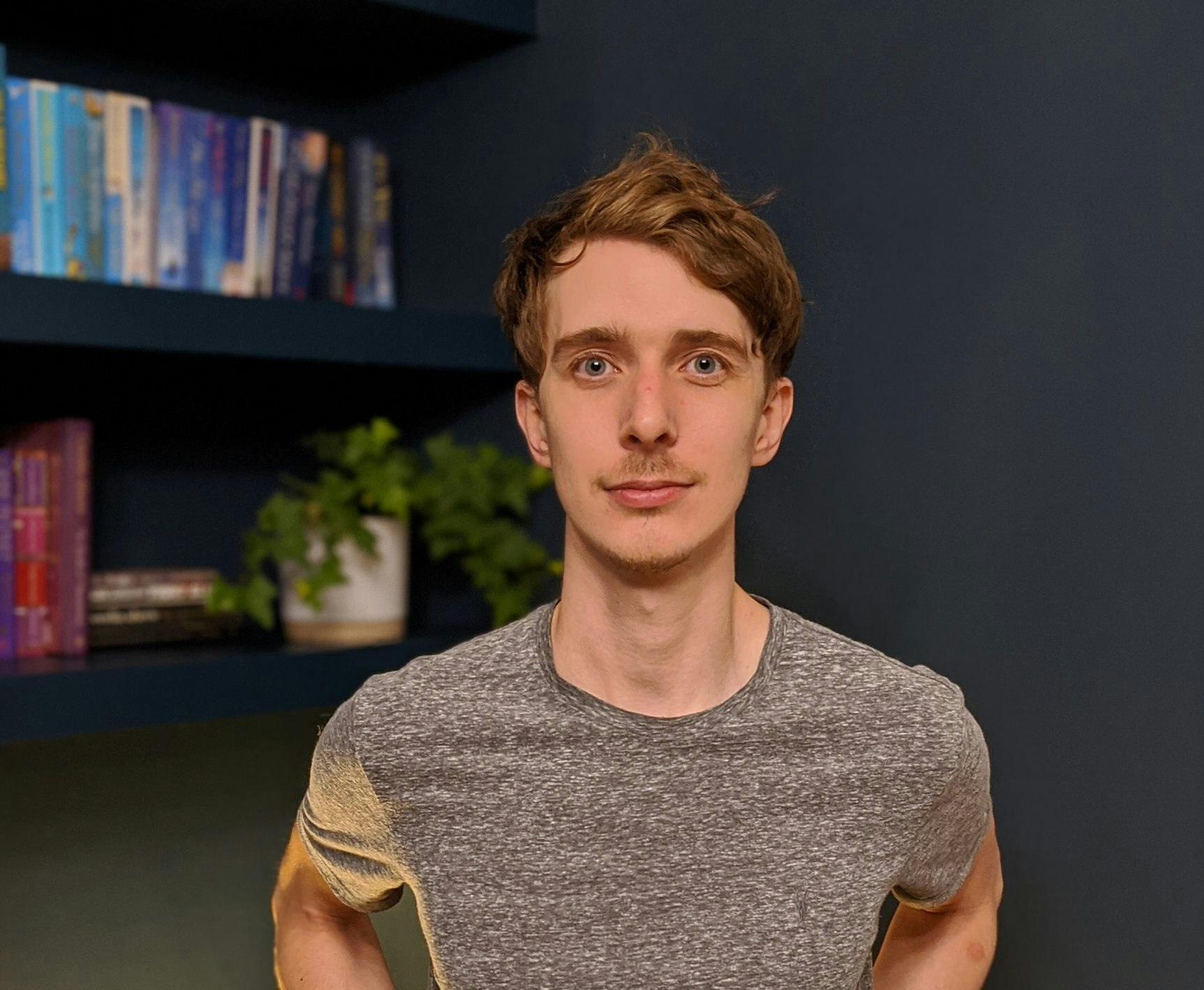 What would you say all (or most) of the company's engineers share or have in common?
We look for engineers who deeply understand the areas they apply themselves to, that actively seek out context and bolster their understanding where something doesn't make sense. That curiosity leads to creativity, either in how we design and build infrastructure, or our products.
Beyond that, our engineers have pretty wide-ranging backgrounds; some come from other startups or scaleups, some come from larger tech institutions or consultancy companies, some are fresh out of university, some never went to university or studied an unrelated subject.
Monzo has been around over five years — is legacy architecture now an issue when it comes to innovating?
We've been careful not to design ourselves into a corner. One of our early overarching goals was to build as much of our core banking platform and anything materially important to our success in-house, including things like our card or payments processors.
This means we develop the expertise, talent and deep understanding we need to innovate on top of these key components. And it means we aren't hamstrung by complex third-party agreements or contracts. Innovation like Get Paid Early wouldn't be possible without this.
We've not got it all right the first time, and take a mindset of good over perfect, but we make lots of small incremental changes quickly, which negates the need for frequent large or complex migrations, and takes a lot of the risk out of refactoring as we go. No organisation has zero technical debt, but we aren't limited by the technology choices we made years ago.
Given engineering is still heavily led by men, how do you promote diversity and hire diversely? Is it a case of positive discrimination?
Our focus is on creating an inclusive environment. This goes way beyond hiring, and focusing explicitly on this is the only way we can address the imbalances we have now.
Setting up our teams in a way that creates psychological safety, where everyone can see a way for themselves to be successful in both their role and their career, and that they're represented in our leadership groups is important – otherwise it doesn't matter how great the hiring process is. We need to set people up to succeed.
What's the biggest change you've seen at the company over the last four years, having watched it rise? What was that transition from startup to scaleup like as an employee?
There's lots of little inflection points that I remember pretty fondly now.
The biggest day-to-day difference I see is that we've developed a sense of rigour and discipline for how we approach changes to our product. As we went from small, scrappy startup to a larger company, we've moved away from simply building cool features we thought people would love, to becoming more research and data-driven, and learning from our mistakes and mis-fires.
Retaining our ability to move quickly when we need to, but decisively and with purpose is incredibly rewarding. I don't think that change came at a particular size, more of a maturity of approach.
Ankit Kumar, VP of strategy and special projects)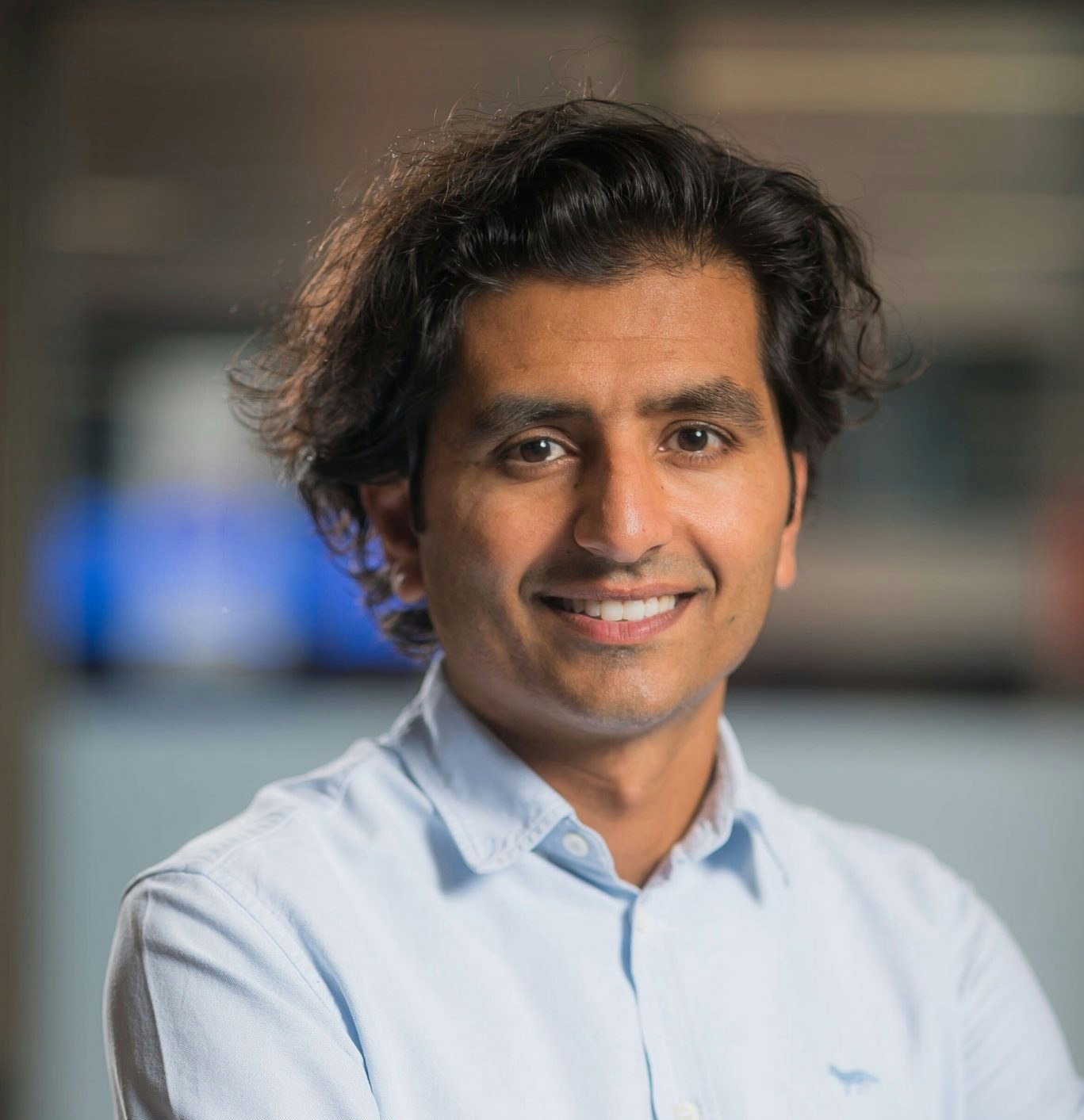 Given your background in health and politics, what inspired the move into fintech in 2018?
As an immigrant to the UK, the experience of signing up to Monzo was easy and beautiful.
So I wish I could say it was a more considered career move, but really it was that I loved what Monzo did and found a way in.
It's a once in a lifetime opportunity to reimagine a utility and make it work better for people. And it's not too different to how a lot of my time working in health care in government was about making care more personalised. My mother worked as a bank teller, and I remember her talking about how the products she was encouraged to sell didn't always fit people's lives.
What is the most important thing that you do?
I lead a talented team called special projects, and it's my job to ensure that they are rigorous, data-driven and ambitious. Our team works across the company, ranging from striking partnerships for our new Paid product, helping improve our efforts against financial crime, analysing user behaviours, thinking about how to best grow our new business banking product, raising capital and the list goes on.
We get exposed to a lot of the different parts of what it takes to run a bank, which means we can help Monzo join the dots in ways that major banks might struggle with as they're dealing with vast internal fiefdoms.
A particular focus of mine has been to ensure that this team has people from a variety of professional experiences, and be a place where talented people can join and find a home at Monzo.
How do you judge if a company and product is good? What do you care about beyond whether customers are willing to pay, and how much a company makes ? 
My first criteria is whether it sparks a sentence that begins with something like "I never thought that…", and whether there is some consistency in how customers describe the value they get out of it. Then there are questions of fit. We look for companies who share our mentality of learning and improving fast, a fixation on doing our best for our customers and our community, and a technology first approach. Business metrics like cost of acquisition, adoption, contribution margins are all important when thinking about a company from an investment perspective, but a partnership is a lot more like a relationship, you have to ask if you have enough of a common world view and complement each other in nice ways.
Do you hope to become a founder yourself one day, and do you expect to stay in fintech?
Maybe. What I enjoy most about the two fintech companies I've worked at — Oscar and Monzo — is the ability to do meaningful things for a small number of people and then figuring out how to scale that to fit the diversity of human experiences. I think I will prioritise the problem that I am working on over the sector that I am in.
Who do you work most closely with in the c-suite?
The key remit of my role is to support our product org to help Monzo succeed financially, so we can do everything we want to but have only just started on. So that means working with Mike Hudack (our CPO), Alwyn Jones (our CFO) and Raje Singh (our VP of commercial) in finance and their teams.
Lisa Nowell, chief risk officer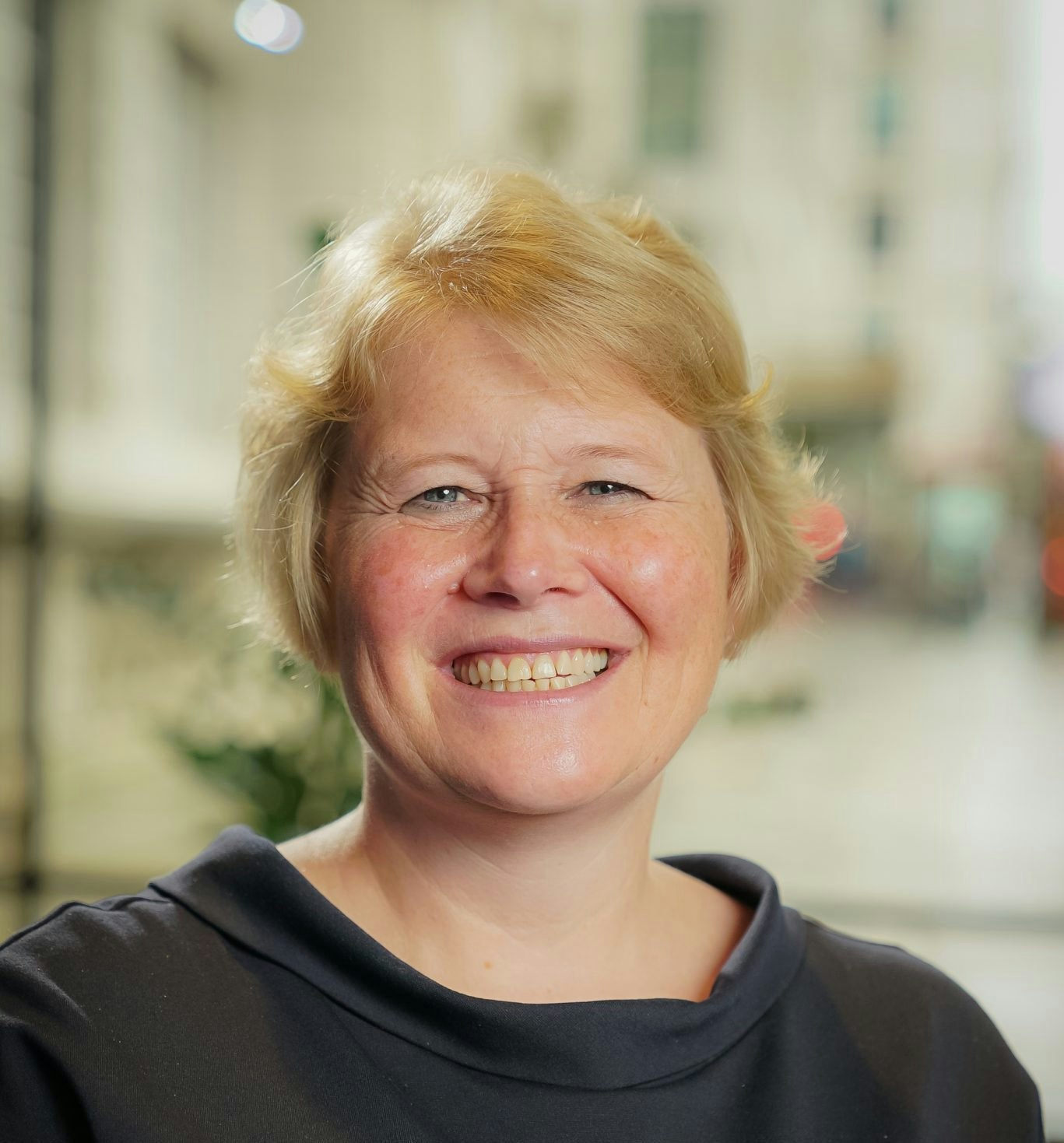 How do you work with the product team? Are you often the bearer of bad news?
Working with product teams is an essential part of any risk and compliance function in a bank. And at Monzo, we're no different. Risk, compliance and financial crime are an integral part of the product development and launch process here. Our job is to advise, support and challenge product teams.
So yes, often does mean making changes or even objecting to products or features, to protect Monzo and our customers.
There've been some reports of challenger banks freezing customer accounts due to simplistic automated compliance checks. How does Monzo deal with facilitating rapid customer acquisition while still maintaining all the necessary compliance checks?
Having robust controls and compliance checks stops criminals taking advantage of Monzo and our customers. So they're crucial to protecting our customers.
What is the biggest threat to Monzo as a business, from a risk perspective?
Our brand is our biggest asset — so our biggest risk is [damaging] our reputation.
Continuing to build and protect our reputation is crucial as it impacts our ability to attract customers, the success of product launches and our ability to raise capital. Making sure we maintain confidence with the markets, regulators and customers is essential.
There are heavy predicted losses on the lending side at Monzo. Has this affected how you will manage overdrafts?
At 47 years old, this is the third financial crisis I've experienced in my career. And one constant, regardless of the cause of the crisis, is that lending losses increase. What's been different in each crisis is the groups of customers who are impacted the most.
When going into overdrafts, the two main considerations for us were making sure customers could afford the credit, and expanding our product offering slowly, learning as we go.
This approach has helped us really understand our borrowing customers, and the ways they've reacted to this crisis. So we know how to adapt to their needs going forward, and lend to people who can afford it, and support them through their relationship with us.
What does business continuity planning look like for a startup, where leadership changes are the norm?
Because startups like Monzo can grow so quickly, the strengths you need in your leadership team change massively in the first few years. So the leaders you need will change, whether existing people adapt or you bring in new people.
It's crucial to recognise this and plan for it, by building a strong team across the company that embraces change and can adapt as the bank grows and evolves.
Tom Blomfield, cofounder and president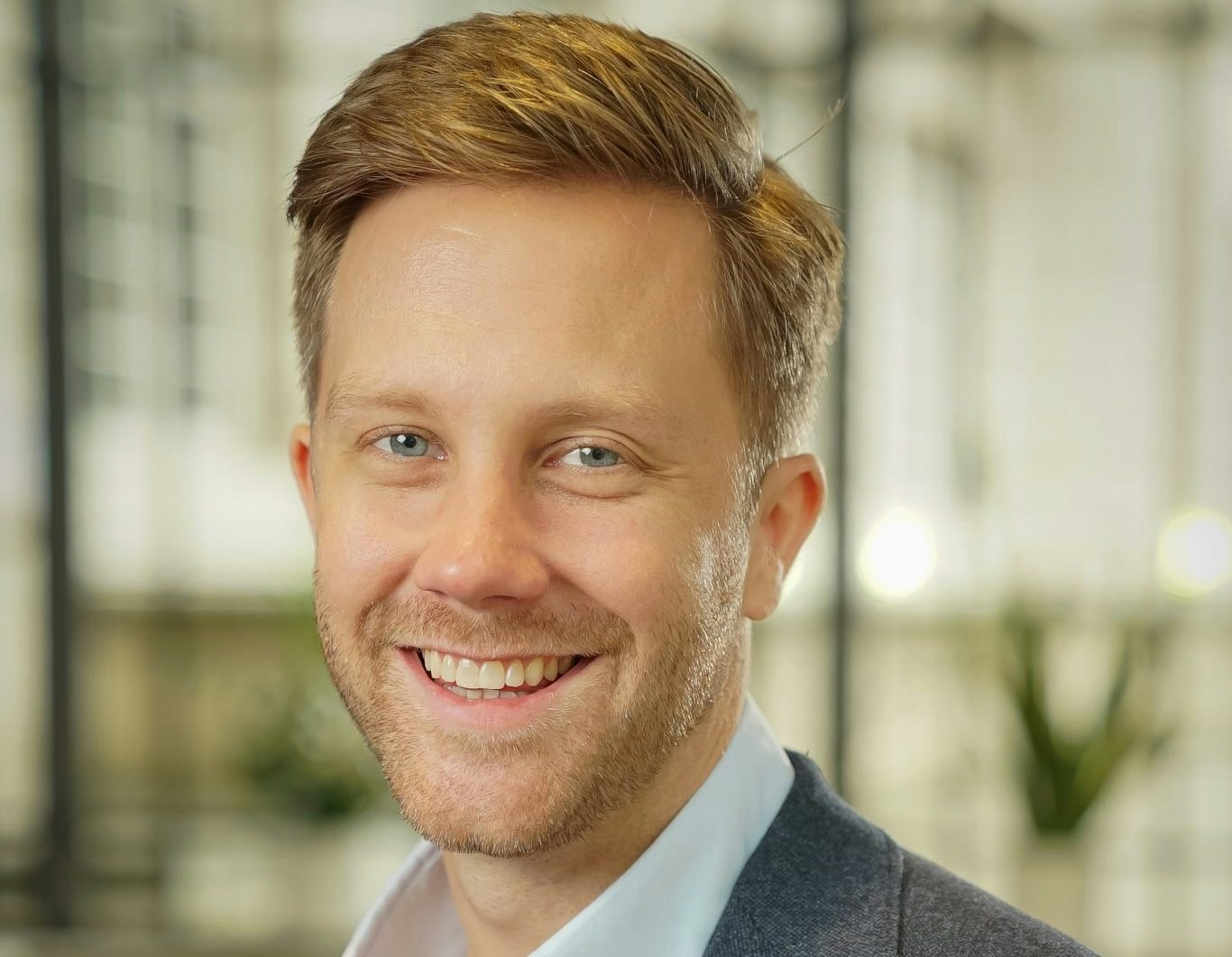 What was the single biggest strategy call you made while serving as CEO?
Calls that seem big at the time can turn out in hindsight to be unimportant, and vice-versa.
But overall, I think our decision to get a banking licence from the outset was the biggest call I made – especially because it was such a huge amount of time and effort to commit in the early days. That licence is what now lets us make sure every customer's money is protected up to £85k by FSCS, and means we can lend out our balance sheet as overdrafts and loans, which unlocks a huge amount of potential in the future too.
What's the aspect of the business you worry the most about?
Obviously the global pandemic and recession is something I'm concerned about, just like nearly every other business in the world right now! But I'm reassured at how quickly we adapted and how we've supported our customers through this period.
We raised new capital over the summer which is helping us weather these uncertain times.
What's been the hardest part about sharing the top post since stepping into your new role as president?
Honestly, it's been pretty positive. I'm sure Monzo is stronger for it and it plays well to mine and TS's strengths.
The hardest part has probably been working with TS on some of the more difficult aspects of the last few months like redundancies. That's never easy, but the leadership team dealt with the whole process incredibly humanely and empathetically.
Can you see yourself becoming an angel investor in fintech? Is that something you think you'd be good at (or are already good at)?
I'd certainly like to find some way to get involved with earlier-stage companies again — it's something I've always enjoyed. But I find the idea of angel investing quite daunting — I'm not sure I'd be very good!
What mistakes do you see other fintechs making that you have learnt from — or avoided — at Monzo?
The biggest mistake I see companies making is worrying too much about other companies!
That often means they're not worrying about their customers – people's problems and their needs. That's what we try to do at Monzo – solve our customers' problems and make decisions based on what's best for them.
Did you ever think about who you would choose to take over from you, as your successor?
It's always been in the back of my mind. It's part of any CEO's job to think about when a transition might be appropriate and what that might look like. It's crucial for the stability of a business that this is part of normal planning.
After TS joined and we had the opportunity to work closely together, it became clear this would work, and we made a plan.
What are you most proud of?
I'm most proud of pushing forward changes to how the entire banking industry approaches vulnerable customers, through innovations like the gambling block and the 'share with us' button. That lets customers who might be facing financial abuse to tell us or raise a concern over a particular transaction, without needing to call us.