Challenger bank Starling won plaudits late last week when it announced that it was finally profitable after three years, having made £800k in net gains over the last quarter. 
But there is one London fintech that quietly joined these ranks a long time ago, and chose to stay clear of the headlines.
Meet Lendable, a consumer-fintech which recorded £15m in profit on £32.1m in revenue last year, putting it in the shallow ranks of European fintechs that are actually generating money.
Lendable's earnings are well ahead of most European unicorns — with Monzo, Revolut, N26 and Klarna operating at a loss in lieu of growth. Lendable's bottomline even trumps the combined profits of fintechs like Azimo and Zopa. 
Delving into Lendable's business model therefore offers some clues into how other fintechs could comfortably reach profitability.
This is the untold story of Lendable, its money-making machine, the ascent of its millennial founders, and what comes next.
Who are they?
Lendable has earnt its wealth as a UK digital lender, offering consumer credit of up to £20,000 online. Since 2014, its mission has been to undercut traditional banks by fast-tracking applications and offering competitive rates.
Today, Lendable approves a new loan every 30 seconds, and recently appeared in the Sunday Times Top 10 in Tech alongside Revolut, ranked by fastest-growing sales.
Over the past six years, it's also earnt the backing of top investors, including Goldman Sachs and Passion Capital's top partners; stacking up a valuation of over £500m, according to three insiders.
It's perhaps all the more impressive given Lendable was the brain-child of young graduates in their mid-20s, who raised just £5m in equity capital.
But while Lendable may now be one of the most profitable fintechs in town, it's also one of the most under the radar.
The company's founders haven't done a formal press interview in nearly three years, and its executives are infrequent guests on the speaking circuit. Fittingly, the startup also ignored multiple requests for comment for this article.
Still, there is a reason to bring Lendable out from the dusty shelves of Companies House and into the spotlight.
At its core, Lendable's topline shows a clear path by which fintechs can monetise.
This comes amid criticism for the fintech sector's lack of profitability, with most neobanks still heavily loss-making.
The Lendable story also challenges the narrative that buzzy banks are the El Dorado of European fintech. Instead, it reveals that stronger front-runners can hide in the less sexy world of specialised debt providers.
From blueprint to brilliance 
Martin Kissinger was just 24 when he moved to the UK and founded Lendable in 2014.
One of his first steps was to recruit Victoria van Lennep — a 24-year-old Belgian researcher — as a cofounder.
The concept they pitched was simple; raise capital from large institutions, lend it out to "near-prime" customers using smart data, let investors keep the interest, and pocket the intermediary fee.
Forget getting a bank license.
The only issue was getting the money to lend. The founding duo had never held senior jobs before, and this initially proved an obstacle, says a hedge fund manager who met the startup early on.
"They were young… A number of partners probably shied away because they didn't have enough lending experience and didn't enough grey hairs in the room," they said.
Still, Lendable grew, and by 2018, it had raised $250m in institutional funds and issued 30,000 loans.
"Martin was the brains... he's a genius. Victoria was the ticket to high-net-worth individuals," one early employee recalled.
Hiring Rory McHugh as an experienced credit officer in 2018 was also key in charming big institutions like Goldman and NatWest, the hedge fund manager recalled.
Costs were kept impressively low, with the team never expanding much beyond 50 people, but it wasn't all work and no play.
Lendable's offices in East London —  a quirky, converted flat with a swing and chandelier — reportedly doubled up as a party venue for its staff to let off steam over the years. The company also funded annual staff getaways, hiring large houses overseas and "getting crazy drunk," according to the former employee.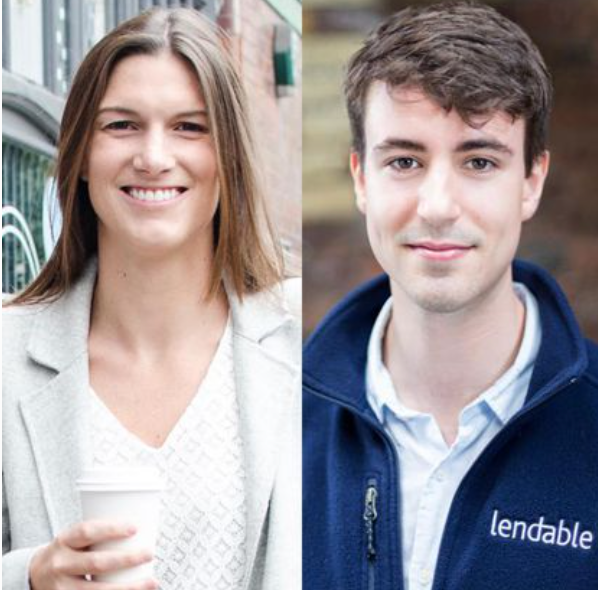 Then a big shift happened in 2019.
Lendable abandoned its peer-to-peer, marketplace model. Instead, it began resembling a bank, offering several institutional investors a fixed rate of return and pocketing any additional margin.
It was riskier but it paid off; Lendable recorded £14.9m in profit post-tax in 2019, according to Companies House.
"They're good at pricing. They've done their risk work so they can get super cheap funding," said one analyst in the lending space, who asked to remain anonymous. "It is quite a remarkable company...There's a big emphasis on automation and identifying strong credit. It's also very personal customer service on the collection side."
In comparison, UK lending peers like Zopa recorded £1.5m in profit in 2018, but returned to the red last year to secure a bank license.
Elsewhere, early star RateSetter is still loss-making, despite having larger annual volumes than Lendable.
Sweden's Capcito and Lendify also remain unprofitable, while Germany's Auxmoney said it was profitable in 2018 but does not disclose official figures.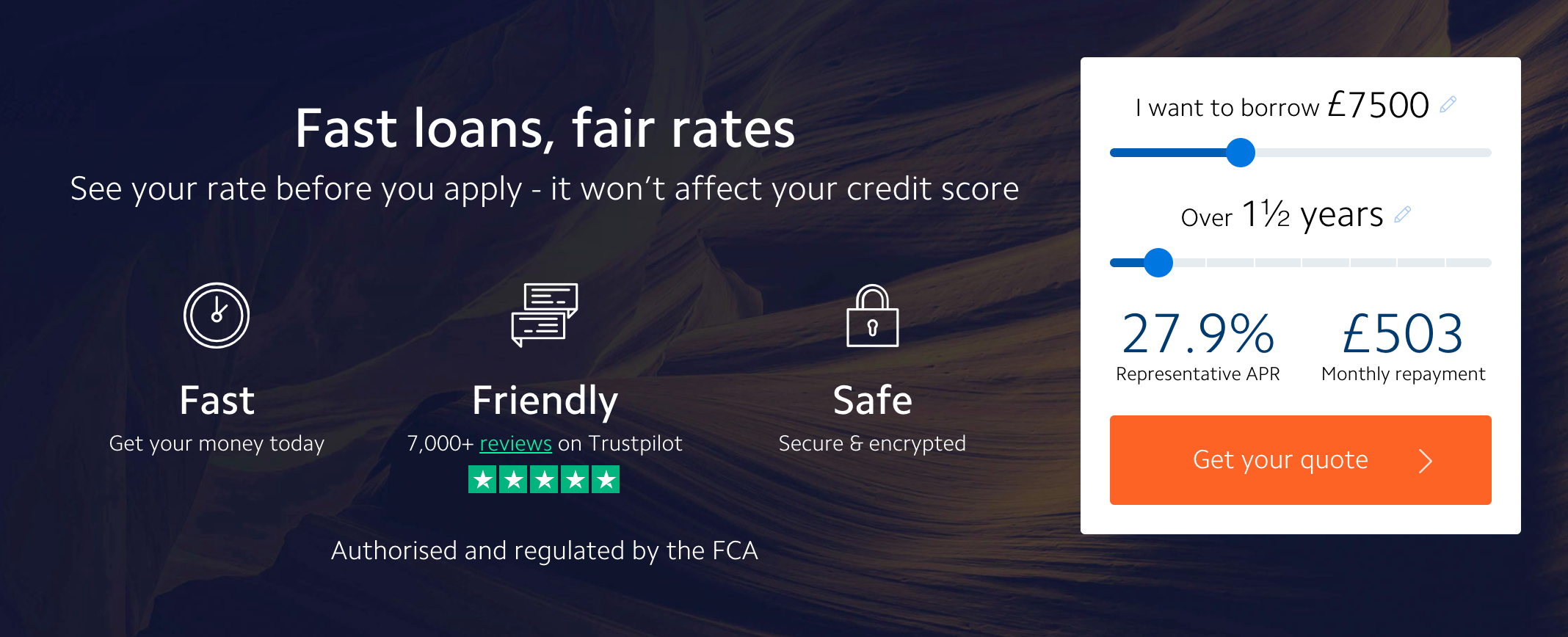 Cashing in
Lendable may have flown under the radar, but it hasn't eluded top investors.
Since 2018, London VC Balderton has led several secondary sales at Lendable, allowing founders and staff to cash in at a valuation of over £500m, three sources close to the startup confirmed.
Balderton declined to comment.
Companies House shows that Lendable's cofounders sold some of their share-holdings between 2018 and 2020*; translating into several millions of pounds.
Kissinger traded in majority control over the last two years, but still owns over 1m shares in Lendable.
Van Lennep sold around 25,000 shares over the period, according to Companies House, although still has a large stake in un-exercised share options.
These sales suggest VCs believe Lendable is just getting started. This is despite the fact that, at face-value, Lendable has less impressive growth prospects than its peers. For instance, Klarna made less profit than Lendable at the last count; yet its revenues stood far higher at $561m.
Lendable nor its founders could be reached for this article.
*In a standard equity raise, founders' percentile is diluted, not the actual number of shares (like in a secondary).
Defending the crown
The challenge now is for Lendable to maintain its resilience to the industry's turmoil.
Peers like Lendy and FundingSecure went into administration last year, following in the footsteps of Wonga, a UK payday lender, which collapsed in 2017 after a string of irresponsible, inflated loans.
Meanwhile, Ratesetter — once a breakout star — recently sold to Metro for a mere £12m, perhaps hit by the headwinds of Covid.
Lendable is also not the largest in its field by volume, making up an estimated 7% of non-bank lending volumes in 2019.
Moreover, one insider warned that the "near-prime" space (where Lendable plays) is slowly becoming more competitive. Over the years, big banks have gotten better at analysing customers risk, and are hungry to learn Lendable's "tricks" in how to quickly and cheaply identify good borrowers.
This may go some way to explaining Lendable's extreme discretion in the media.
Still, Lendable has bulked up its funding line to stay ahead, raising just under £1bn in debt last year and launching a fund in Luxembourg to attract large institutions.
The company has also begun the soft launch of its credit card, set for release next year, to boost loan demand.
Maybe to stay ahead, Lendable will even start tooting its own horn.