Yoram Kraus says his billion-dollar Israeli tech startup, Infibond, was born from his love of extreme mountain climbing and a fear of how his family would struggle if he ever had a fatal accident. "One day, my daughter asked me: what happens if you don't come back [from your climb]? I told her I would make her an avatar in my image so she can talk to me. We'll teach it who I am, and then, forever on, it will exist."
It was shortly after this conversation that the 51-year-old real estate and construction entrepreneur, with little substantive tech experience but with an optimism friends and colleagues say is infectious, set about trying to create algorithms that would enable people to chat with a person after their death via "an audio conversation." Hence the company's name, Infibond — referring to the eternal bond that would be created between the living and the spirit.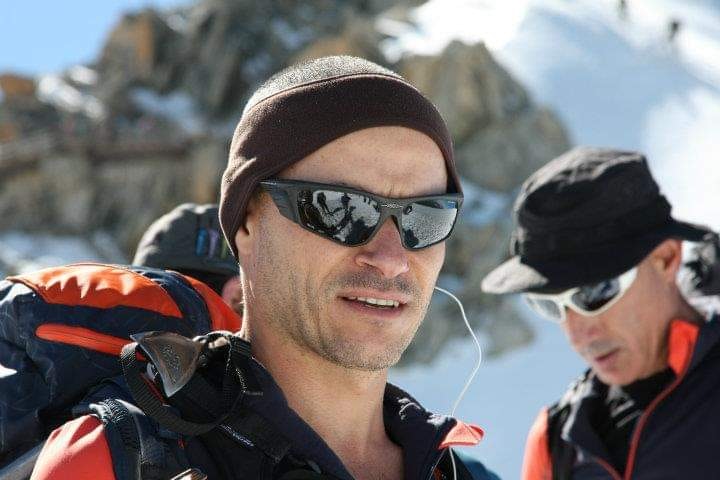 Today, the Infibond business has shifted out of the field of necromancy, but is not far away. Kraus says that Inifbond is creating a "psy-tech" platform, which in effect means building complex psychological profiles of people based on esoteric data gleaned from mobile phones which can be used by companies to sell more products and also intelligence agencies to understand targets.
His wild ideas — coupled with a natural charisma — have made Kraus, by some measures at least, one of Europe's most successful entrepreneurs. He has raised millions of dollars for Infibond, with a most recent valuation of $1.25bn, winning the company a place in Israel's elite group of billion-dollar startup unicorns. Infibond boasts Goldman Sachs as one of its bankers, has been in talks with Walmart in the US and has won investment from prominent Hong Kong businessman Richard Li, the younger son of billionaire Li Ka-shing.
All talk
Some in the Israeli tech scene say that Infibond is a promising company that is looking to permanently change our relation to software. But there is another way of seeing the Infibond story hinged on another set of facts: the firm faces a number of lawsuits from past investors, has yet to find a first paying customer, and according to several people close to the company has no publicly available product.
Some in the Israeli tech scene paint Kraus as less of a business genius, and more of a fantasist who through charm and guile has managed to capitalise on the gold rush in tech investing to win millions of dollars despite not having a publicly available product. In short, he has set himself and Infibond's investors up for a mighty fall.
Those same people argue that Infibond's wild valuation is symptomatic of a much wider issue in startups where charismatic entrepreneurs can use excitement around tech — and particularly artificial intelligence — to raise millions with little oversight. Startups such as Theranos, a US blood-testing company with a product that never really worked and collapsed last year, have redoubled fears about "visionary" founders seemingly-magical products. AI is a particular black box, as few even at the highest level really understand the tech behind it.
It was all presentations. No product, no technology to back up the claims" — Zvi Rish,

attorney
Sifted spoke to more than a dozen investors, former employees and middle-men in the Israeli tech scene to report this story on what is really going on at Infibond, which according to court documents seen by Sifted, is one of Israel's most valuable startups. "There's no product—it's all marketing," one former employee told Sifted. "Anyone who wants to see an actual project is told that non-disclosure agreements come in the way and that a proof-of-concept project should be pursued." Another former employee said: "It is not ok to sell a vision… [Infibond] has no product as it has not enough data."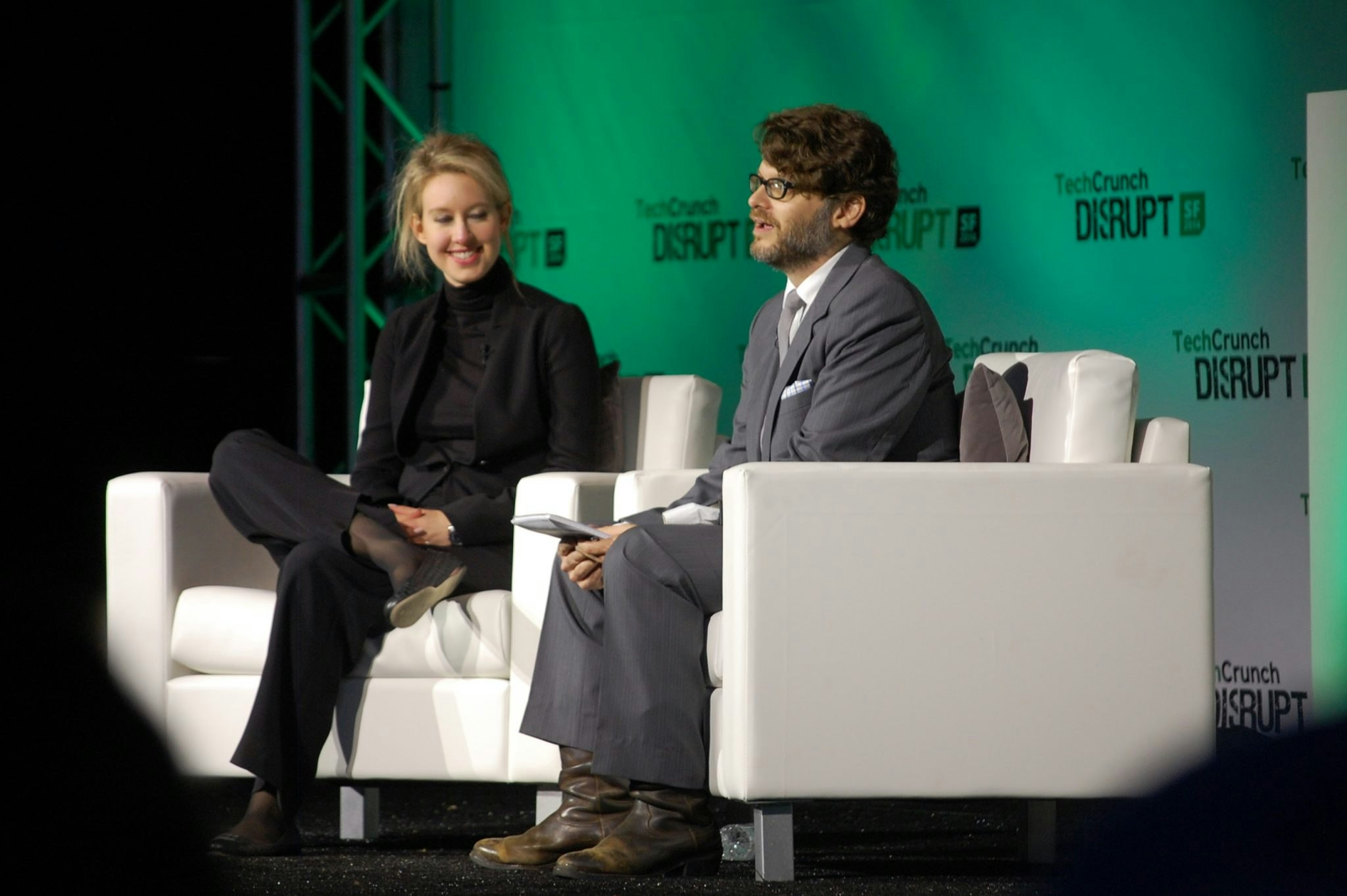 A 2017 investment deal fell through because the prospective investor never saw an actual working product, says Zvi Rish, an Israeli attorney now representing some of the plaintiffs suing Infibond. Company executives committed to delivering the then promised product "in two to three months" repeatedly but the product "does not exist to this day," Rish said in an interview with Sifted. "It was all presentations. No product, no technology to back up the claims," he said.
Kraus
Kraus works in a flashy office in Tel Aviv. Lego sculptures line the walls, and human-sized action figures are placed around the office space: Spider-Man is crawling the walls; The Hulk sulks at visitors.
Former employees and business partners describe him as "charismatic," "charming," and as a "good salesman." To Sifted, in an interview, Kraus comes across as self-assured, assertive, and sometimes dismissive of others' ideas. He declines to comment on the notions of "disgruntled" employees alleging his company is not what it claims.
Kraus starts by speaking about his love of mountain climbing and extreme sports, noting that he has a resting heart rate of 50 beats a minute, like that of professional athletes. "Mountain climbing is a very very extreme mental and physical experience. You get to know yourself better. If you are a pessimist, you will not finish the climb. Optimistic types can finish it. You are there. You make the decisions. You walk on the edge and learn to deal with life in a completely different way. You learn to see a much wider picture than other people. You learn that obstacles can be overcome."
He also kitesurfs, rides motocross bikes and runs ultra-marathons, sports he sees as testing his mental ability to tackle difficulties. A civil engineer by training, he had a long career as a real estate and construction entrepreneur in Israel. He founded Infibond in 2013. The company, he says, "was born out of mountain climbing".
If you are a pessimist, you will not finish the climb," says

Kraus.
Several acquaintances described his habit of flashing his money around. One of the company's first hires said that back then Kraus used to take the employees to dinners in some of Tel Aviv's trendiest restaurants. In one case, when asked for their order, Kraus replied they'll have "the entire menu." Kraus declined to comment on the event.
A big vision
According to Kraus, for the best part of the last two years, Infibond has employed a team of nearly twenty psychologists, (around a third of them with PhDs, according to several people within the company), trying to correlate personality traits with users' mobile behaviour.
For instance: can the ratio of selfies to non-selfies you take indicate whether you are a narcissist? What can be implied about the psychological traits of a user who takes care to meticulously key in the full names, companies, and positions of new contact persons? What about users who only type first names, or initials? Can your tidiness be implied by the ratio between the number of photos you take to the number of photos eventually uploaded to the cloud?
Infi's application breadth is infinite," says

Kraus.
"We monitor hundreds of counters on the mobile phone, run several psychological models and can extract a psychological profile that is very, very, very, very exact. All backed by research," he said.
In addition to the psychological team, Infibond also has a small team led by Israeli computer scientist Sarit Kraus, working on ways to automate learning. Kraus, no family relation according to Yoram Kraus, heads AI research at Israel's Bar-Ilan University. She did not reply to requests for comment.
By leveraging the output of its psychology and AI teams, Infibond says it aims to transform domains including e-commerce, insurance, and HR, according to Kraus, and numerous firm presentations, blog posts, and infomercials. "If I know how to reflect you full in the digital world and create an identity for you, I can touch cross-platform systems in all segments of life. Infi's application breadth is infinite," Kraus said.
According to the numerous blog posts the company published, Infibond's technology can also help enterprises identify reckless and gullible employees prone to inadvertently exposing the company to data breaches. It can also identify disgruntled employees with a tendency to rationalize misbehaviour, and thus more likely to commit intellectual property theft. Employees deemed as greedy risk-takers, with antisocial tendencies and low empathy are more likely to commit fraud. Vindictive employees may want to sabotage the company intentionally.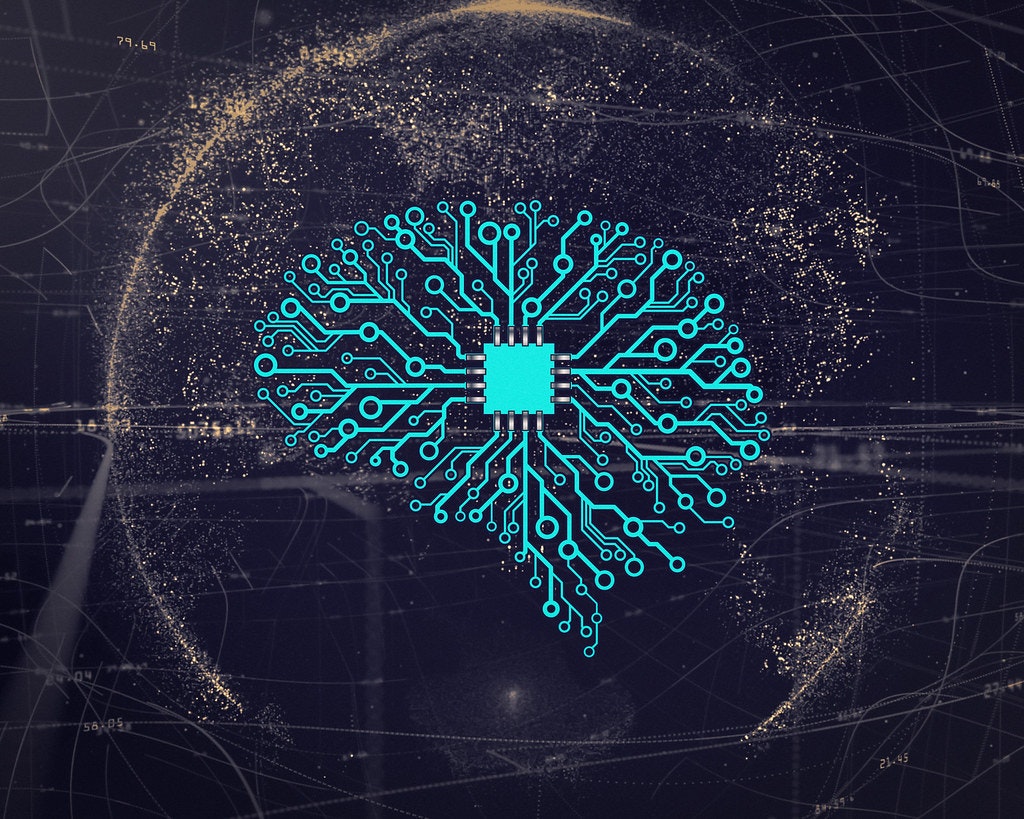 One person tied with the company's top brass described the technologies being developed as focused on "remote profiling." Such techniques when applied to personality traits are normally researched by government intelligence agencies, but not by tech firms looking to sell to businesses, that person added. Kraus counters that while the company's know-how stems from the "worlds of remote profiling" it does not create psychological profiles, but rather "insights". "The customer gives us a query and gets an answer," he said. But a demo app presented at the interview with Sifted appears to map a user's psychological profile: thinking style, mood orientation, sociability pattern, mode of action, flexibility, work style. According to Kraus, the app which I installed on my phone during the meeting, extracts historical data from my phone to create my profile.
The company refers to the data it taps as "metadata" and "non-sense data," implying an attempt to safeguard privacy, or at least comply with regulation. While metadata is usually understood to refer to data types including numbers called, call durations and actions performed, several former employees also mentioned the company has considered looking into positive and negative phrases spoken by users. The company complies with GDPR, with California's Consumer Privacy Act, and has obtained ISO data protection certifications, working with both an Israeli and a US-based law firms, Shelley Dvorski, a chief project manager at the company said in a recent interview. Infibond is also planning to acquire another ISO certification that would allow it to work with security organisations, she said.
You will interact with Infi in every aspect of your life," says

Kraus.
While social posts or text messages may be more representative of how people wish to construct their own image, metadata lets Infibond dive deeper, Kraus explained. "When you send an SMS or WhatsApp message, you spend a second thinking about it. We work on the subconscious level. You can't cheat the system—the way you handle the phone is authentic. The way you type when angry is different from the way you type when calm," he said.
He says the company's vision is similar to that seen in the Steven Spielberg movie Ready Player One, which "describes a virtual reality where you can set up your own avatar and move between worlds. That's the encompassing vision of the company." Infibond is now in discussions with several chipmakers regarding a possible integration of its technology into chips, he said. "You will interact with Infi in every aspect of your life," he said.
Vision, but a history of product problems
In 2014, the newly minted company Infibond filed a patent application in the US for "creating and managing an online social network which focuses on deceased persons and their remembrance and memorialisation." After a person dies, according to the application seen by Sifted, new content can be added to a memorial page by living users. Memorial pages may not be restricted only to humans, but may also be created for defunct companies, it states. This was, the company later said, the first stage of creating the "speaking to the dead" algorithm.
Several former employees and venture capitalists who have met with the company saw parallels between Infibond's initial vision and some of the themes presented in British sci-fi series Black Mirror. One of the company's first hires said he remembers chatting about the series, which first aired in 2011, with Kraus. A venture capitalist, who sat through a meeting with a company executive, said it felt "like a bad episode of Black Mirror." In the end, the "speaking to the dead" idea never really flew, and the 2014 patent was allowed to lapse.
Infibond's first actual product, now also defunct, was a social networking app that aggregated information posted by users on other services. Nurit Mor Cohen, who is Infibond's chief of staff, claimed in December 2017 that the app had 4.5m users and was gaining more than 300,000 net active users a month in an email sent to an Israeli venture capitalist reviewed by Sifted. The app, called Infi, was live on iOS and Android stores but is now available only as an Android application package. Functionality stops before registration can be completed.
In early in 2017, the company pivoted to another product idea creating avatars for businesses that speak to customers (a bit like a chatbot). The idea is that instead of presenting users with a text interface, Yoo-Mi, a 3D-animated avatar will intelligently connect users with companies which want to sell something or generally interact with a consumer. The company's psychological insights through its research team would be utilised to better tailor products and messaging to each user. In a company presentation filed to an Israeli court, Yoo-Mi is presented as "the ultimate Avatar virtual assistant." Powered by the company's algorithms it "processes emotions like a human and big data like a computer."
"This game-changing AI is several years ahead of its internet giant competitors," it states. "The Avatar knows users even better than they know themselves and can provide unrivalled personalised support and guidance."
A series of scripted demo-videos shows avatars performing admirably, coming to the help of users in a myriad of ways. An avatar directs a woman in an airport to the exact duty-free store in which she can find the cosmetic appliance her daughter asked for, now offered at a discount. A middle-aged man jokes with an avatar in his image about his sports routine: the avatar tells him he should lie down, based on his cholesterol, blood sugar, and heart rate. After interacting flawlessly with the user, understanding tone, humour, and sexual innuendo, the avatar goes on to avail the user of a business worry: competition in a deal he is trying to bag is out of the game, Infibond's algorithms deducted.
Some former employees have cast doubt on whether the company has a real working version of these products, but Kraus says that these videos are an exact depiction of the company's technology. He then went on to explain Infibond does not build chatbots. "I don't build chatbots. I build a machine that can hook up with existing chats. If Apple had licensed our technology, Siri would respond to each user differently."
In its most recent form, Infibond's product is largely focused on a software component that can be integrated into mobile apps, with the promise of supercharging them with psychology-power. One of these prospective clients was Walmart. According to several former employees and other people familiar with the company, Kraus met with the CEO of the American retailer in the US late in 2018. A delegation from Walmart reciprocated with a series of visits to Infibond's offices early in 2019. Walmart declined to comment.
Like many other affairs at the company, only a limited set of Infibond employees met with the Walmart delegation, in rooms with darkened windows. One of those employees was Sarit Kraus, the computer scientist who heads the company's AI team, but attends the office irregularly, according to former employees. Walmart considered using the technology described by Infibond's executives—an impressive user-facing augmented reality avatar with a deep psychological understanding of the user—in several use cases including in-store sales, and internal corporate communication.
The retailer eventually decided not to pursue the deal. While acknowledging the technology is compliant with privacy regulation, Walmart feared it would face backlash from media and customers for overuse of users' mobile information for profiling purposes, the person close to the company's management said.
Several former Infibond employees had another explanation: Infibond has a hard time closing deals as it has no working product that delivers on its promises. Kraus declined to comment on anything related to Walmart, citing a non-disclosure agreement. Kraus rejects the idea that the product does not work, however. "These processes take time. You need to have the patience, determination, and perseverance, which is something you learn climbing mountains," he said.
Legal problems as well
In 2017, according to plaintiffs in lawsuits filed against the company, Infibond was in financial distress and partly as a result pursued a large number of investment deals with small-time private Israeli investors, seeking bridge loans to help it raise a more meaningful sum of money through an "initial coin offering" — effectively a fundraising using cryptocurrency. This was at the peak of excitement about cryptocurrency, where the price of a Bitcoin rose to as much as $20,000, and hundreds of ICOs were getting done across Europe.
Some of these investors were drawn to the apparent success of the pre-sales of the ICO, which was called UME: a sales tracker showed continuous traction, with $75m worth of interest at one point.
But eventually the company ditched the idea of an ICO. "We realised the domain is not right for us," Kraus said of the company's decision to backtrack. Many of the investors went on to sue the company, alleging they were not compensated in full. According to its lawyers, the company returned all it had received in pre-ICO sales. Some of the plaintiffs allege that while they got back cryptocoins they gave Infibond, the months that went by have seen them depreciate considerably.
It appears that Infibond ditched the ICO at least in part because it was getting traction for a conventional Series C fundraise with a valuation of $1.25bn. But even this came with legal problems.
According to a second lawsuit launched against the company in Israel in 2018, one of the investors involved in deals giving Infibond the hefty Series C valuation was a subsidiary of Hong Kong-based Pacific Century Group, a mammoth holding company founded and headed by Richard Li, the younger son of billionaire businessman Li Ka-shing. PCG owns insurance company FWD Group and is the largest shareholder of HKT, one of Hong Kong's biggest telecommunication firms.
The sum invested by the PCG subsidiary, as is the total capital poured into Infibond so far, is a matter of legal debate. According to Infibond's lawyers, the PCG subsidiary invested $15m in the company in May 2018. But the plaintiff in this legal case, which is a tech networking company alleging it facilitated the PCG deal and was deprived of full compensation, the investments topped "$100m with a valuation of $1.25 billion." Infibond's lawyers deny the claim. PCG executives approached for comment have yet to reply.
Infibond Funding
In documents filed to an Israeli court, Infibond's lawyers put the total sum invested in Infibond at $26.5m. A 2018 presentation by the company obtained by Sifted has other figures: the company raised $16m in a Series B round according to a $68m valuation, has commitments for further $40m investment as part of a $100m Series C round to be made according to a $1.25bn valuation, and closed an ICO of $250m. The ICO, as stated by the company's lawyers, never took place. $20m out of the $40m in commitments in the C round are attributed to a Japanese corporate in the presentation.
Kraus declined to address any questions regarding the lawsuits. Kraus said Infibond "will discuss the lawsuits in court."
Infibond's legal woes also resurfaced past entanglements Kraus had with the Israeli legal system. A construction firm managed by Kraus defaulted at the end of the 1990s, and in 1998 Kraus filed for bankruptcy, claiming his debts at the time amounted to 10m shekels (€2.5m).
In 2007, Kraus was sued for alleged involvement in a massive embezzlement case in an Israeli insurer: allegedly, as a client, he aided one of the company's top managers to siphon money to private accounts. The total sums embezzled: over 100m shekels. While Kraus was a relatively minor figure in the case, the affair rattled the Israeli financial echelons.
According to court documents, Kraus met the manager when his firm was renovating the insurer's offices. In interviews with Israeli press published around the time, Kraus is cited as claiming he was a victim in the case and had no part in the embezzlement.
In the interview with Sifted, Kraus said the case against him was not pursued, and court confidentiality was placed on the details.
In a May report, Israeli financial daily TheMarker published the details of these same recent lawsuits filed against Infibond, citing former company employees that aired concerns about the way the company is managed.
What followed that last revelation, according to one former employee, is an all-hands meeting. Kraus told employees the article actually helped Infibond by creating a buzz and drawing in more interested prospective business partners. Kraus declined to comment on this description.
Recently two of the company's top psychologists left the company, as did other key employees and managers, according to former employees and other people familiar with the matter. "When a company doubles in size in a year and plans to double yet again, not everyone knows how to work together. Sometimes people leave, sometimes you have to let people go," Kraus said.
A culture of secrecy
At the time the 2018 lawsuits were debated in courts, Infibond made some internal changes which some former employees said went hand in hand with increasing efforts to stop information from going out, bolstering the company's secretive corporate culture.
Infibond executives disparage sharing information outside the employees' own teams and meetings, especially with prospective business partners, are often held behind closed doors. In the second half of 2018, the company's network settings were changed, making use of USB sticks to upload or download files impossible, two former employees said.
In some cases, company executives cited non-disclosure agreements when rebuffing information requests from prospective partners. In an email exchange revealed in court documents dated to March 2018, a potential investor tells Kraus her firm would pass on a deal due to limited data on existing uses of the product.
Infibond has signed non-disclosure agreements with all its partners, Kraus said in the interview. "No business wants us to make public what they do, so that they can have an edge. It's a survivalist market—not ours, theirs."
Kraus adds that Goldman Sachs is "one of several investment banks that work with the company.' Goldman Sachs has yet to reply to a request for comment. After making initial introductions between Infibond and prospective business partners, the investment bank had not been actively connecting the company with investors, one person familiar with the matter said.
An inverted pyramid
Kraus maintains that everything is going well at the company.
"We have a relationship with some businesses, and the product is tested by these companies. When you look at where Infi is going—the transformation is massive. Five years from now, there'll be no company that doesn't have 'Infi Inside'. No system will survive without an understanding of the customer. This is where the world is headed, and we are five to seven years ahead of most business firms."
The difference between Infibond and other firms boils down to the technology's scope of application, according to Kraus.
"Take a regular firm—it has an amazing idea, then a company is established, and over the years it zeroes in [on its exact offering], and in the end, it is the tip of the pyramid, and everyone else has extracted [the value] from the idea. Infi is in an inverted pyramid. It has an amazing idea as a base, and now it is only growing."
According to a person familiar with the company's top management who talked with Sifted on the condition of anonymity, Infibond faces three major challenges: market education, compliance with privacy, "and a colourful founder that can move through walls but doesn't have the appropriate background."
The person went on to note that some of the CEOs that had the biggest impact on the world "were all kinds of weirdos and outliers."
Kraus sees a different set of challenges. According to LinkedIn data in January 2018 the company had 50 employees. Since then it has nearly doubled, and according to Kraus it plans to double again in the next year. That creates managerial challenges, he said.
'We are changing the world. That is the challenge. There's the day before Infi and the day after. There aren't many companies that can say they disrupt the market across platforms. That's a fascinating challenge."