An idea for pet immunotherapy treatment that started as a joke is now attracting serious money, as Cambridge-based startup PetMedix raised a £27m series B round to commercialise its cutting-edge treatments.
The idea for PetMedix began as a throwaway line. Serial entrepreneur and scientist Allan Bradley was beginning to get traction at his monoclonal antibody startup Kymab (sold to Sanofi for $1.1bn earlier this year) and was musing about what he might do next. Monoclonal antibodies — antibodies made in the lab — are just starting to be available to treat conditions like cancer and rheumatoid arthritis in humans (and have been getting some attention recently as potential treatments for Covid-19.)
"Allan said he wanted to do Kymab for dogs and I laughed. Then I thought, 'why not?'," recalls Thomas Weaver, a serial biotech founder and long-time friend of Bradley. Dogs and cats, Weaver points out, have been used for years in pharmaceutical trials to discover human medical treatments. "Why shouldn't they benefit, for a change, from advances in medicine?"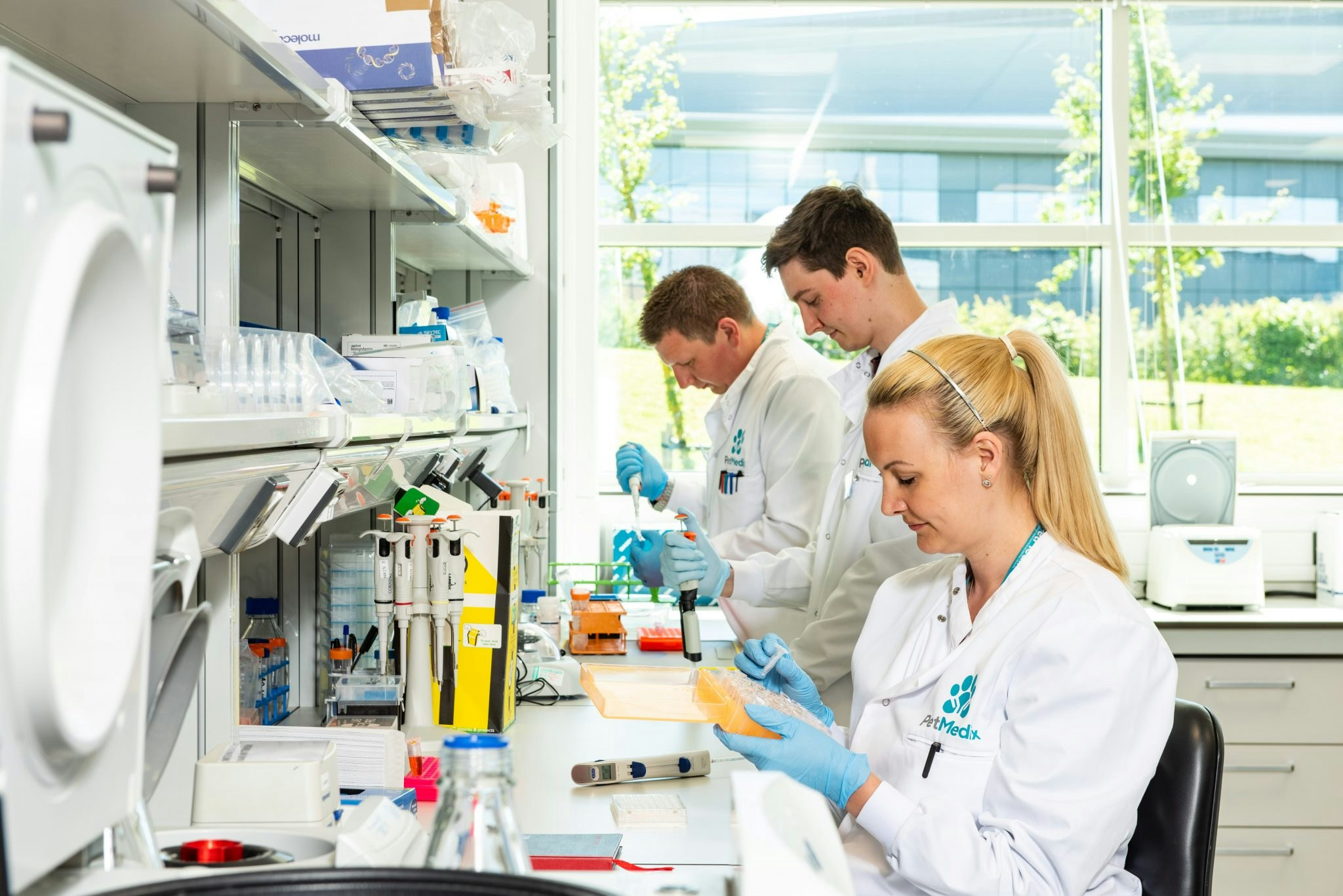 The back-of-a-napkin idea led, in 2017, to the pair founding PetMedix. Bradley took the role of chief science officer and Weaver became CEO.
The round was led by existing investors Parkwalk Advisors and Digitalis, and also includes new investors Tencent and Kyoritsu Holdings, a Japanese holding company whose subsidiaries include the animal health companies Kyoritsu Seiyaku Corporation in Japan and Carus Animal Health in the UK.
PetMedix is working to extend these treatments to dogs and cats — using the principles pioneered by Kymab. The first small trial of the antibodies in dogs recently had good results.
"We are really pleased with how that first dog study has gone, it has validated the platform. It is like completing our minimal viable product, now we have to make it into a scalable, commercialisable product," says Jolyon Martin, PetMedix's head of business development. "The Series B round is about souping it up."

PetMedix is reluctant to talk in too much detail about what its first treatments will focus on but says that they will develop a cat platform and finance the clinical trials of new drugs, which will take about three years. The first medicines could be on the market by 2024.
Development cycles are faster in the pet health market than in human health, and the company is wary of bigger competitors. However, monoclonal antibody treatments have typically focused on areas such as cancer and autoimmune diseases — areas where treatment for pets is still very basic.
The difficult part is creating the system for making artificial antibodies for a dog or a cat. First, you need to create a transgenic, or genetically modified mouse that can make dog or cat antibodies. Transgenic mice for human antibodies are already widely used, but creating them for producing pet antibodies was a new project. From there, it is relatively quick to look for antibodies useful for different diseases. PetMedix already has five separate drug discovery projects ongoing using the dog platform.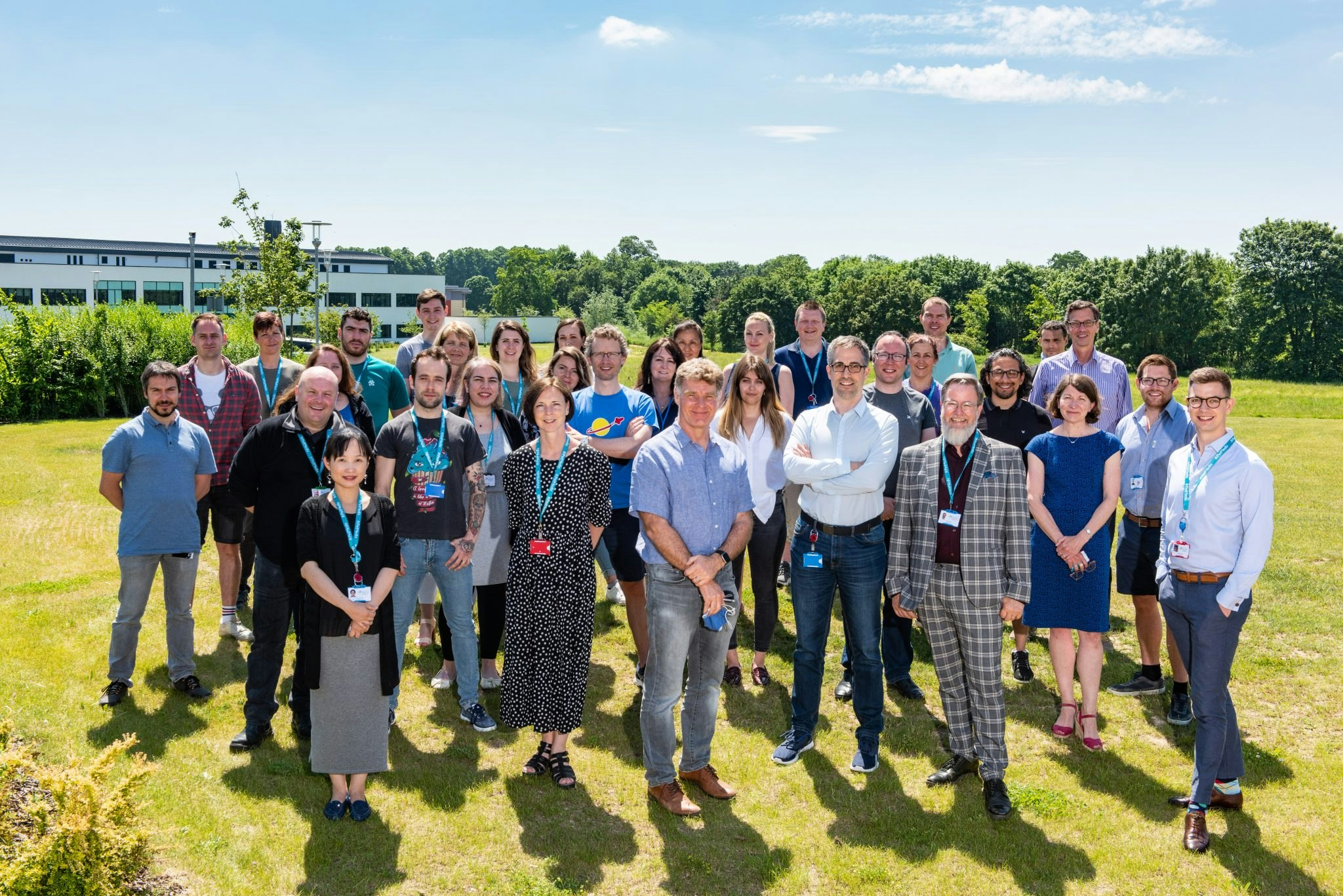 The US market will be the first for PetMedix, said Weaver, adding that Brexit has made it more difficult for them to take the medicines into Europe, at least at first. Asia will also be a focus, with the addition of Tencent and Kyoritsu Holdings to the cap table.
The global market for pet medicine is thought to be worth $17bn, and growing 10% annually due to growth in pet ownership, and an increasing willingness by owners to spend money on healthcare treatments for pets.
Kindred Bio, a US competitor developing monoclonal antibody treatments for cats, dogs and horses, was bought by Elanco for $444m.