"If I had to tell someone in a bar what I do, I'd start by saying we call ourselves inventors, not innovators. And that's because we imagine and create new stuff and bring it to the world."
Emma Allen heads up European innovation at ?What If!, an innovation firm using a human-driven approach to co-create new products, services, business models and organisational cultures for large corporate clients, ranging from banks like Barclays and pharmaceutical giants like Pfizer to multinational brewer AB InBev and Ikea. 
The almost three-decade-old firm was acquired by Accenture in 2019, which gave Allen the additional responsibility of leading the innovation ecosystem for Accenture in the UK. 
We asked her about how corporates can focus on the human side of innovation, based on her 10 years of experience as a self-defined inventor.
Extract passion juice
"One of the lessons I really learnt in the past 10 years is that corporate innovation is really hard," Allen says. "You're the agitator, you're the one that has to stand up and say no, and do things differently. It can be really lonely."
This personal cost of innovation is why Allen and her team focus as much on the people working on innovation at a corporate as the innovation itself. For Allen, a measure of success is not only how smart the new business model they co-develop is, but also how fired up the people she works with are to implement it. 
One example is the project ?What If! worked on with British energy conglomerate Centrica, training a group of "champions" to apply methods and tools to innovatively approach engineering challenges –– and spread the word throughout the company.
"I think the superpower of working with ?What If! and the humans that we have is about giving our clients the energy, the passion, the vigour and that sense of unstoppable belief to take the journey through." 
Sifted Newsletters
Sifted Newsletter
3x a week
We tell you what's happening across startup Europe — and why it matters.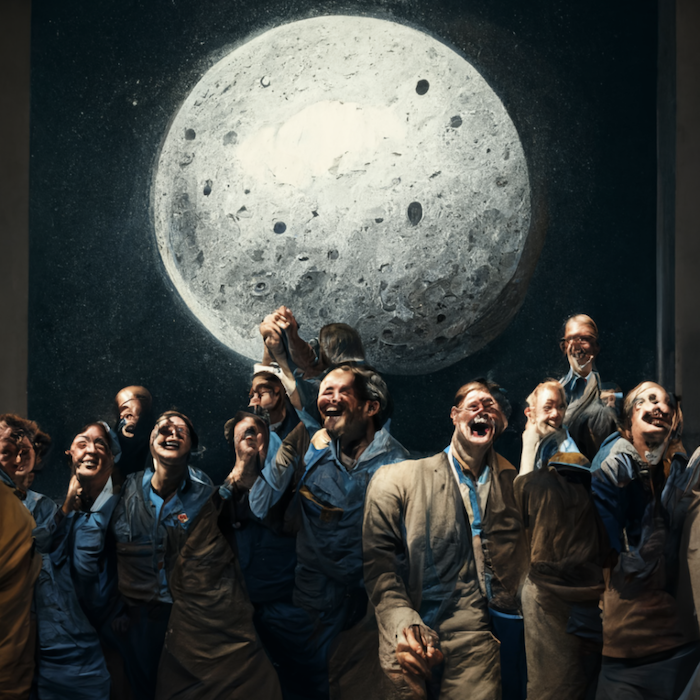 Scoping and identifying 
"Any innovation company will tell you this, but the scoping and identifying stage is the most important part of every innovation journey," Allen says. 
The way she approaches this crucial bit is by applying something she calls "toothbrush tools", which are quick and frequent checks on the ideas innovators come up with. One of those tools is called "funnel of focus", which "is all about making sure that that challenge is not too lofty, that there's no cage of innovation," Allen says. 
"For me this idea of blue-sky thinking on a blank sheet of paper isn't very helpful to innovate, you almost need a cage to bash against. This gives tension in your creativity. We don't want to completely invent a new business."
Then again, Allen also warns against going into the innovation journey with too many preconceptions. She says some clients come in with a solution or idea that they'd like to pursue, which also limits their thinking.
"It's all about setting the problem at the right level, which gives enough scope and stretch, but also the right guardrails to allow you to measure success." 
Sacrificial ideas
"To scope the challenge early, we make our clients have sacrificial ideas on day one," Allen says, making the practice sound somewhat like an arcane innovation ritual. 
Clients are encouraged to bring ideas to the table that they know could be openly shut down, and Allen says it's part of the process for discovering how far a corporate client is willing to go in the name of innovation — it kick-starts the conversation.
"It's not about the specific ideas, it's about finding out what they want to do with their brands, what they're willing to do with their channel, how big they want to go and what kind of DNA they want to ship," Allen says. 
The practice also gets the creative juices flowing, "asking people to make emotional and creative leaps in their heads".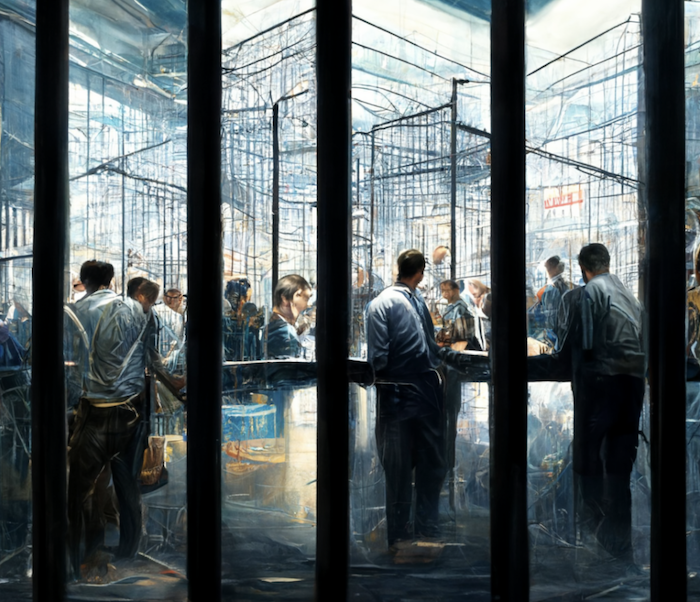 Go on a customer safari
In broad strokes, Allen describes the two approaches that follow the initial challenge of scoping the innovation. The first is consumer insights, which in Allen's case are often gathered from what she calls a "customer safari". 
The idea is to get as much insight as possible into the target customer by getting close to a few different variations of this persona. 
"We talk about deeps, weirds and normals," Allen says. The "normal", she explains, is the regular target customer. The "deep", on the other hand, is a person who has a different, more intimate or outspoken relationship with a topic.
In a case they recently worked on about new models of shared ownership for a client in insurance, Allen says the "deeps" they spoke to were Freegans –– "who were dumpster diving and didn't own anything" –– and Airbnb superhosts, "who obviously have a different experience with ownership". 
Allen describes the "weirds" as the opposite of the deeps. "We spoke with prisoners before actually, in an instance similar to the previously mentioned one, around people who actually understand that addiction to ownership and what that means."
With all these diverse points of view, Allen's team starts "ideating around and using those insights, identifying human problems, creating growth-proof platforms and prototyping".
Startups as a shortcut
The second approach is startup insight generation. 
"It's like the philosophy there is that the startup has done the hard work for us, they've already gone and done this, they've gone out into the world, they've identified the problems, they know the kind of beliefs of where the world is going. Now how do we tap into this expedited shortcut of inspiration?"
A recent example was a collaboration with brewer AB InBev, where corporate employees and startups worked together to rapidly generate innovative solutions for real-world problems. 
"A lot of the time you have a corporate, and then you have a bunch of startups, and they don't really have a shared language," Allen says. "Or when they do have a shared language, they don't have a shared philosophy, and no shared way to judge success as they go.
"And so it was about training the AB InBev team and all of the accelerator teams to have their own innovation processes –– it's about creating a shared methodology and a shared language for the team to be able to collaborate successfully with."
Storytelling is key for innovation
Allen says that storytelling is an integral part of innovation –– how else are you going to get the blessing of upper management? Her team trains innovators to communicate not only the financial incentives of driving innovation, but also the human side.
"The best innovators are really sensational storytellers instead of strategy storytellers. They are people who can tell stories with light and dark and shade and emotions," she says. 
"The story has to capture your heart –– I believe that innovation isn't a practical discipline, it isn't a rational discipline, it's a discipline about the gut and our soul and our heart as much as it is our head." 
"That's why we aim to have a diversity of voices," Allen says, referring to the stories collected from the customer safaris. "A good innovation story always has consumer voices, it has an entitled about the human journey." 
Be authentic 
When working with teams of corporate innovators, Allen aims not only to have a diverse range of customer voices but also a diverse range of staff from the company. "We work with multidisciplinary client teams," she says. "They come from across the organisation, so someone from marketing, someone from finance, someone from sales."
Having multiple backgrounds on the team and helping them find common ground that makes them all equally excited is important. Allen says that unlike in startups, where you might be pitching an idea to an investor, corporate innovators have to convince a group of C-level execs with different backgrounds to invest. 
"It's as much about your storytelling as the audience," Allen says. And having this diverse team of people means that you can develop stories that provide "a combination of what's authentic to them and what they're interested in" that will appeal to a wider range of backgrounds.
Remember playfulness
"I think what we try to instil in the teams we work with is to remember that innovation is both a journey to a new growth future and to a new growth culture," Allen says. 
She says that a big part of what her company does is to help innovators remember that they have creativity inside them.
"I want them to remember the joy and playfulness of feeling uncomfortably lost at work, and actually lean in to the loveliness of not knowing for a while, when so many of us have jobs that rely on us being known as an expert."
Allen says they encourage innovators to "explore the unexpected, talk to people out in the street who can give different types of information and go and explore and play with new technologies. Not always with a certain mission in mind, but to open the mind to what's possible."
Success
Allen laughs when asked what determines success.
"There are all the measures of launch and taking things to market. We measure success in that piece as well," she says. 
But for her, the main measures of success are somewhat less tangible. "Do [clients] still send us Christmas cards? And do they keep using what they've learnt in the process to spread the word on what they've gone through?
"We can fish for you. But we want to teach you to fish. And that isn't just a nice human journey and fun for me to go on, it's that what comes from the human journey is a commercial imperative. It's not just a kind of cultural nice to have."