In the very early stages of building a team, founders typically hire people they know already, to get as many trusted hands on deck as possible. But this approach doesn't cut it when a company starts to scale. 
Eventually, when you start to develop a product and take it to market, you'll need to hire people with specific skill sets and expertise. You'll also need people who slot nicely into your company's culture. 
A mismatch of values can have a devastating impact on how teams work together, reducing productivity and resulting in people leaving the company. 
"It takes one bad apple to spoil the barrel," as Barbara Zesik, chief people officer at German traveltech unicorn Omio puts it. 
👉 Read: From 5 to 50 employees — your startup hiring roadmap
Startups need to establish an official hiring process as early as possible to ensure they're getting the cream of the crop, while saving time for themselves and their applicants.
Sifted's put together a guide on how companies can do just that: including how to write inclusive job descriptions, structure the hiring process and give good interviews.
How to write a perfect job description
The first step to an efficient hiring process is your job ads. In terms of structure, job ads should include four basic elements: an opening statement, details of the company, details of the job and a list of requirements the candidate needs to have.
Start with the job title
Keep it straight forward and self-explanatory, so the candidate knows exactly what this role means. 
Also use keywords so that your jobs are easily searchable. A lot of job boards work like search engines, and candidates will be using keywords related to their skill set to look for jobs. 
Opening statement 
This part of the job description is the most effective way to draw candidates in, says Sam Franklin, cofounder and CEO of tech job marketplace Otta. 
On his platform, candidates looking at a job card typically read the first two to three requirements first, which is why it's important for companies to state something "that's open and encourages candidates to read on", he says.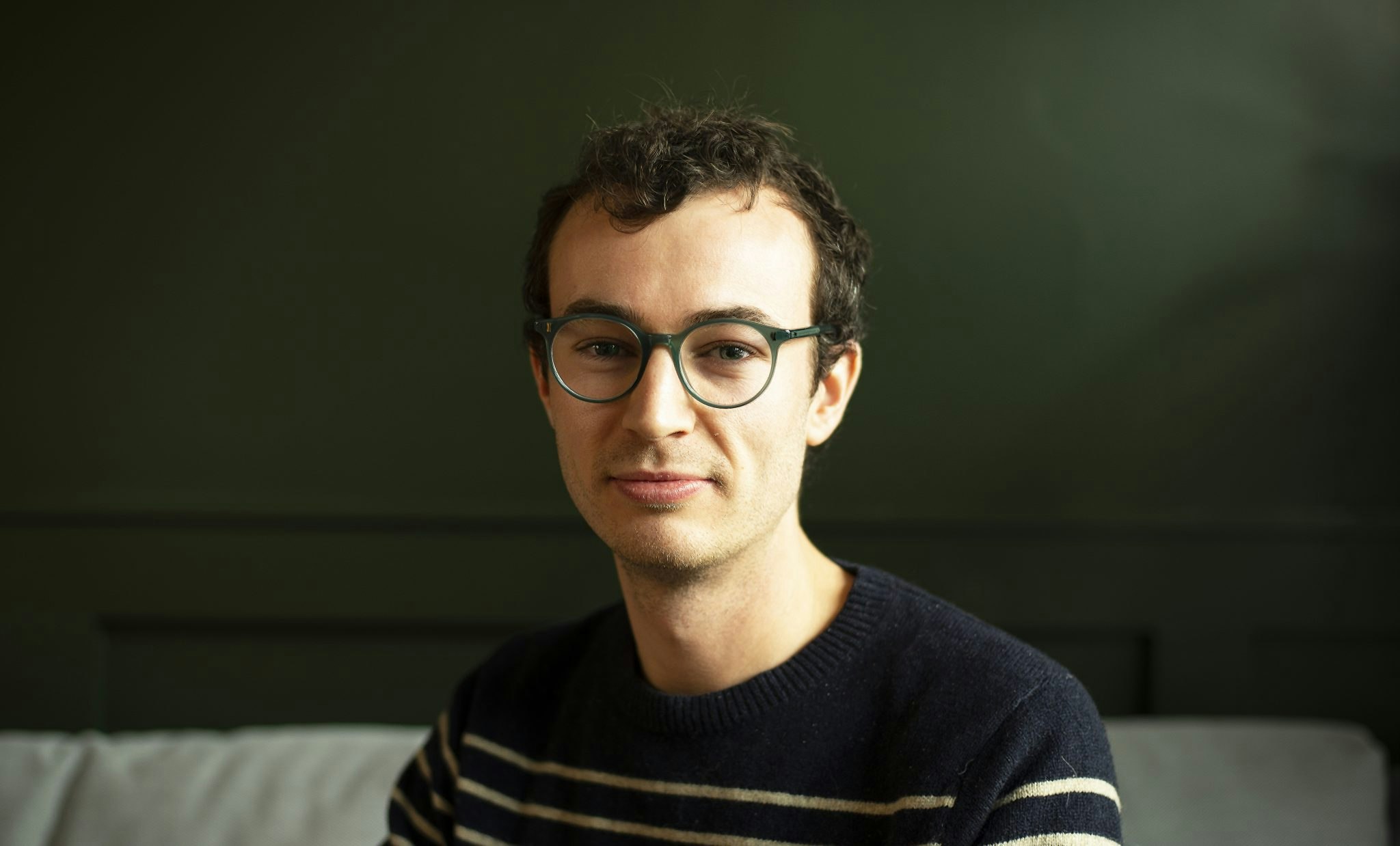 Phrase your opening statement as "we're looking for" rather than "you are" in order to engage readers from the outset. 
"For example 'We're looking for a creative product designer with a keen eye for detail and a passion for building best-in-class products' is a much stronger opening statement than 'You're an experienced designer with 3+ years of experience'," says Franklin.
About the company
This is the part where you sell yourself. Consider what makes your company special in terms of its product, culture and working environment, and highlight those aspects. 
Think about telling a story about your company — perhaps about how your company was founded, or how it hired its first employees — to give candidates a glimpse of what it would really be like to work there and what the team is like.
It's a good idea to ask existing employees of your startup why they like working there, and weave that into your company's bio. 
Recruitment software company Workable has put together a list of the best job ads from its job board, which includes some useful examples.
Details of the job
Too often, companies talk about what they want, but they forget to talk about why the role would be great for the candidate, says Franklin.
He recommends the following things to get candidates interested in a role:
Give the candidate context about the role and what makes it exciting, so that it doesn't read like a boring shopping list. For example, you could level up a requirement like "you're interested in sustainable investing" by phrasing it like this: "You want to work on a ground-breaking new product within the sustainable investing space and have a passion for bringing exceptional ideas to life."
Share what the day-to-day will actually involve. This helps candidates decide whether they want to apply for a job or not. Include details like who they'll be working with, what the aim of their role is and how it impacts the wider company strategy.
Other important things to consider are:
Tone of voice. Don't write in a formal tone using jargon that no one can understand. Write how you would speak, in colloquial, everyday language.
Use of language. Do not use words like "rockstar" "wizard" or "ninja". Not only does this sound cringe, but research shows these words are typically associated with "bro culture" and can put off women and minorities from applying for roles at your company. 
Up the ante. Show candidates a list of people they will get to work with, to give them an indicator of who in the team they could get along with and learn from.
Candidate requirements
Franklin advises companies to scrutinise which requirements are actually must-haves and which are just nice-to-haves, to ensure you're not overwhelming candidates or discouraging them from applying. 
You may think you're helping people by giving more detail on what you want. But it can put off less-confident, but perfectly qualified,

candidates
"You may think you're helping people by giving more detail on what you want. But it can put off less-confident, but perfectly qualified, candidates, narrowing your application pool," he says. "In particular, women and other minority groups tend to apply to 'safe bets' — jobs where they know they meet all the criteria."
And candidates who identify as women are 21% less likely to apply for a job after viewing it, compared to candidates who identify as men, according to Otta data.
Franklin's advice:
List fewer requirements; 
Clearly distinguish between essential and desirable requirements using subheadings;
Encourage candidates to apply even if they don't tick all the boxes.
Extra considerations
Shout about company benefits. These can often be a differentiator for candidates when it comes to choosing between multiple offers. Put in a few bullet points listing what you offer, whether it's a home office stipend or free lunch.  
Franklin says that in order to stand out and attract great talent, companies also need to big up flexibility, team calibre and opportunities for growth in their hiring process.
Include salary ranges. One of the first things candidates look for when applying for jobs is salary; they want to know they're not wasting time applying for jobs that don't meet their salary expectations. On Otta, job posts with public salaries have seen a 42% uplift in applications, according to Franklin.
Disclosing the salary also ensures that everyone gets paid fairly and encourages women and underrepresented groups to negotiate at the same rate as

men
"Disclosing the salary also ensures that everyone gets paid fairly and encourages women and underrepresented groups to negotiate at the same rate as men. If you allow salary negotiation, you should also be clear about this upfront," adds Franklin.
How to design a hiring process with clear steps
This just makes life easier, helping you screen, assess and hire candidates more quickly and effectively.
Be thoughtful about laying out a number of stages that are sufficient for evaluating candidates without going over the top. It's also good practice to tell candidates upfront what the stages are of the hiring process, so they know exactly what to expect.
Flexible benefits platform Juno, which has 18 employees, has the following process.
Screening
Using Otta, the company pre-screens applications to weed out the most relevant candidates. If that's too costly  for your startup, you could think about asking pre-interview questions — Indeed has some good examples here.
Those who are successful are then placed in front of Juno's head of people, Tatei Montejo, who screens them for 30 minutes. She asks basic questions such as: What is your notice period? Are you in a job at the moment; if not then why not? Do you have the right to work in the country you're based in?
Montejo then asks four further questions, which are the same for each applicant: 
What are your medium to long-term career goals?
What are your top skills (and give specific examples)?
What excites you most about the role? 
What are you not good at? Or, if they can't answer that, what excites you least about the role?
The latter is one of Montejo's favourite questions: it catches people off guard and makes them think creatively about where they need to develop and what they could really get out of the job.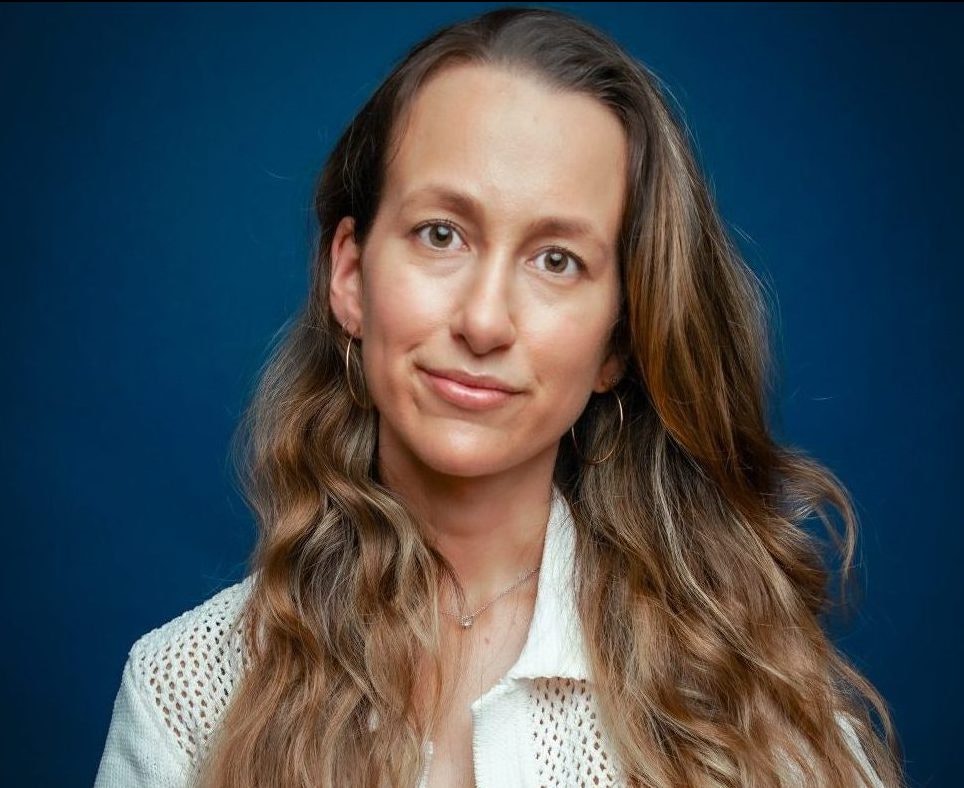 "It's really obvious from this question who isn't humble," says Montego, adding that humility and willingness to learn are traits Juno looks for in the people it hires.
👉 Read: The best interview questions to ask — according to top tech HR heads
The next step
This depends on whether the applicant is junior or senior.
Montejo gives more junior applicants a written assessment suited to each particular role. 
If it's an account manager position, for example, Montejo would send them a written task over email, outlining a scenario — based on a recent problem that emerged at Juno — and asking the applicant how they would have dealt with it. She gives them 24 hours to write a few paragraphs and send it back. 
If it's a developer or other tech-related role, the applicant would complete a live coding task. 
Montejo says the written task is an especially important part of the process, as it gives applicants who aren't suited to in-person interviews a chance to demonstrate their skills. 
Not all profiles do best in interviews: some people are very task-focused and pay attention to detail, but aren't 'people'

people
"Not all profiles do best in interviews: some people are very task-focused and pay attention to detail, but aren't 'people' people," she says. 
"I wanted to remind ourselves of this so that, when we're hiring, we don't end up with clones. That can happen: you end up with people that are more outgoing or sociable or better communicators. And you need that for some roles, but not others." 
Pro tip: TestGorilla and Applied offer skills assessments in a bid to reduce bias in hiring decisions. 
Senior applicants skip the written test and instead meet with the company's founder and CEO, Ally Fekaiki, for a second interview (after the screening interview with Montejo). This helps Fekaiki assess what the candidate's career has looked like so far, and whether he would enjoy working closely with them. 
Panel interview for culture fit
Both junior and senior hires then do a panel interview with two to three people from the company: usually a peer they'll be working with, their potential direct manager and Montejo. 
This is to assess whether the candidate fits in with the culture of the company. The candidate is asked questions based on Juno's list of values. 
For example, since Juno is a company focused on employee wellbeing, it asks questions to find out whether the candidate is also passionate about the topic. An example is, "What would employee wellbeing mean to you?"
HR tech unicorn Personio also assesses candidates against a list of company values, to ensure the candidate fits in with the culture of the company. It has a guide here for how companies can assess for culture fit.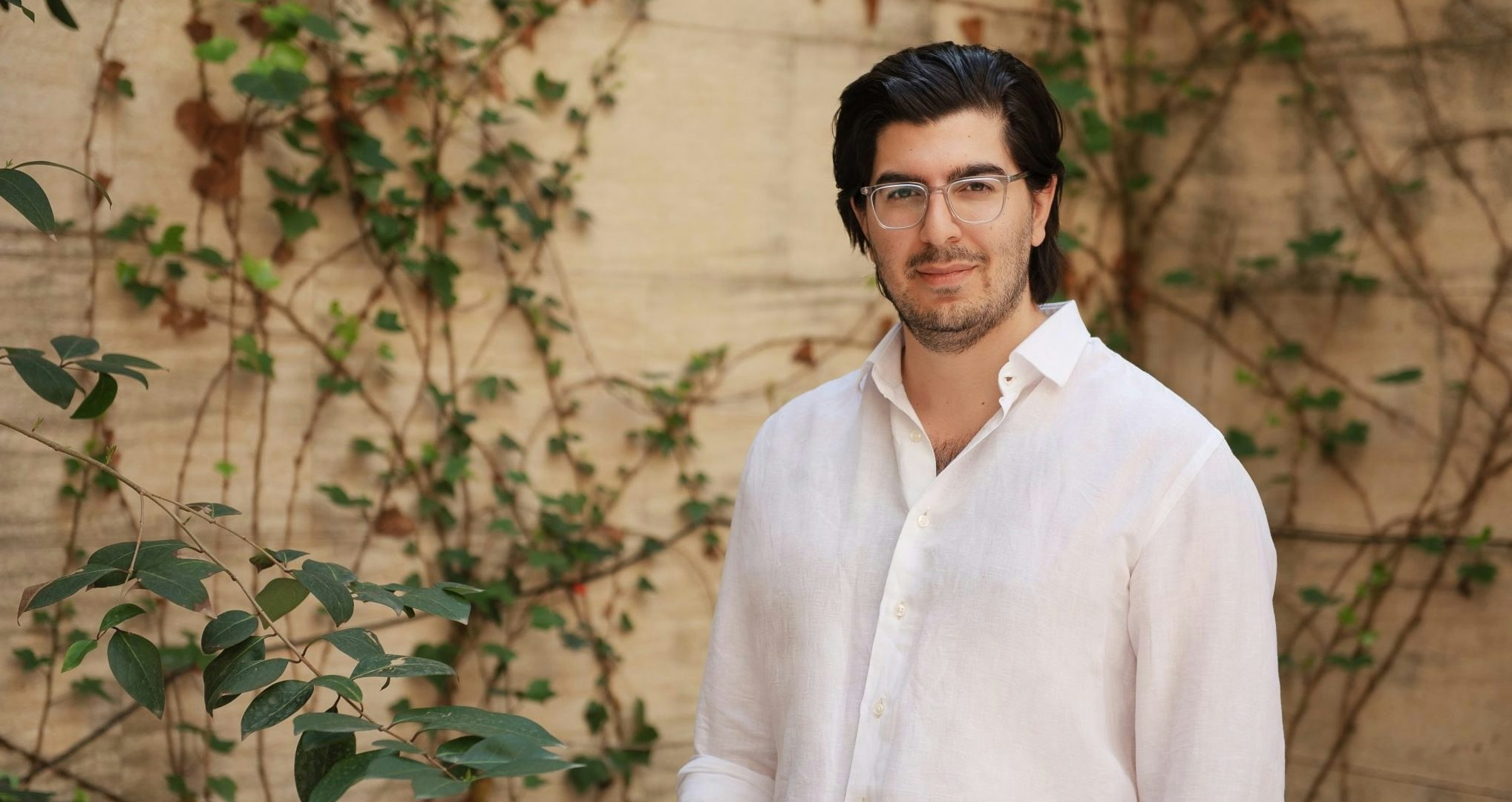 After this, senior hires would do a final interview with Fekaiki, who does the final assessment of culture fit and what exactly the candidates can bring to the company.
"My go-to questions include 'What kind of characteristics do you think someone needs to be successful at our company?' and 'How would your colleagues describe you?'" says Fekaiki. "Beyond that, the knack to narrowing down the very best candidates at this very last stage is all about references. I'm looking to find out what it would be like to work with successful hires in reality— something that formal interviews can't necessarily reflect."
Pro tip: A company's hiring process typically changes as the company grows. Here's some tips for how to scale up your hiring process. 
What's the best way to structure a job interview?
An interview doesn't have to be complex, but you need to have a plan. Check the person's application beforehand and note down some questions in advance. (Sifted wrote a piece on some of the interview questions scaleups in Europe like to ask.)
Don't feel like you have to rigidly stick to a script, but ask open questions that encourage a discussion. You want to feel like you have a grasp of the candidate's skills and what they can bring to the role, while also getting to know them as a person. 
Make sure to also let candidates know about the specific role and the company, and let them ask questions. If they don't have anything to ask, that could be a sign that they're not that interested in joining your company. 
Zesik from Omio, which has more than 300 employees, typically asks the following questions when hiring director-level talent:
Which values would you never compromise on?
Without reciting your resume, tell me about you and why you're here? ("That tells you how they are wired and how they approach things," she says.)
How would your direct reports describe your management style?
Her questions for junior talent include:
What achievement in your life are you most proud of?
Give an example of a time when you did something beyond the scope of your position?
What was one of the biggest disappointments you had in your career so far? 
More importantly, what did you learn from that experience? What have you implemented going forward? This is especially important for assessing "growth mindset" as Zesik puts it, a necessary skill for a fast-growing company. 
Bottom line: When you're hiring for a scaleup environment, you need candidates who are creative, resourceful, resilient, innovative and are clear on their purpose, says Zesik. It's these things that you need to root out when meeting face to face. 
Miriam Partington is Sifted's DACH correspondent. She also covers future of work, coauthors Sifted's Startup Life newsletter.