The world has gone metaverse crazy since Mark Zuckerberg unveiled his vision of a virtual future where people will work, socialise and play. Games are an obvious entry point to the metaverse. Even before Zuck waded in with his Meta vision (and the VR headsets that Nick Clegg branded "wretched") this was a $150bn global industry, and is now likely to gain even more fuel. 
But VCs looking to cash in would be wise to assess the shape of the market before taking the plunge.
Many investors are drawn to mobile gaming and the opportunity to back titles that can be played by anyone with a smartphone or tablet. But mobile still makes up less than half of the market's revenues in Europe, with console and PC gaming (generally reserved for less casual players) accounting for 59%.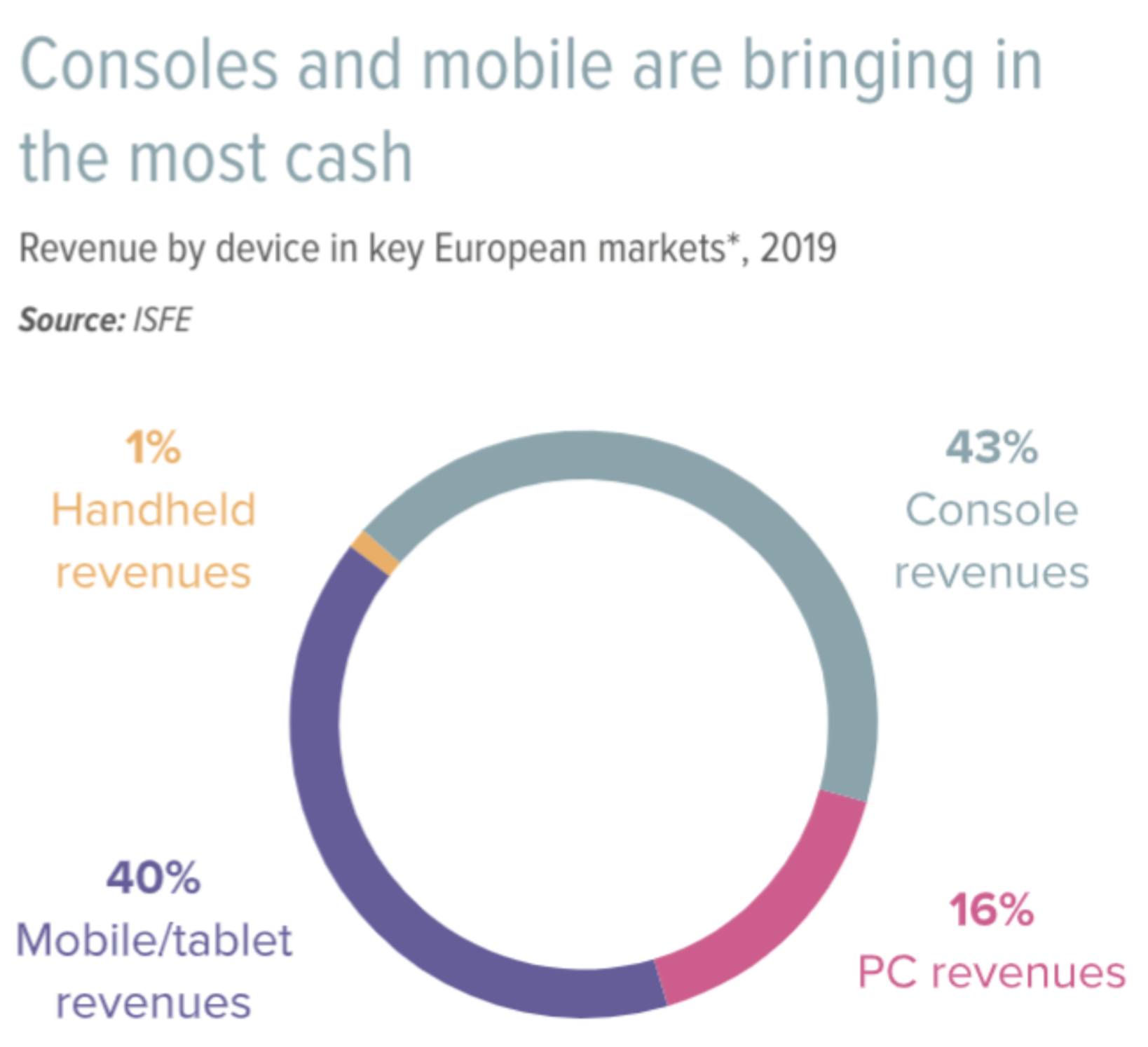 And PC/console games can generate big wins. One of Europe's gaming success stories comes from Warsaw's CD Projekt Red. Now worth more than €4bn, the development studio started off selling pirated PC games out of a van in the 90s. 
After releasing its first game in 2007, the company steadily grew over the next decade, launching its own successful digital PC game storefront, and eventually 2015's smash hit Witcher III: The Wild Hunt: an epic, single-player fantasy roleplaying game that went on to sell 30m+ copies, bringing the fantasy world (originally from a series of novels) to such a wide audience that it got a Netflix series too.
David Gardner, general partner at London Venture Partners, thinks it makes sense for investors to back companies like CD Projekt, which are focused on deep, immersive games. "The shift to PC has happened," he says. "The mobile space is very crowded right now, there's a thousand releases every day. People are looking for a different entry point." 
Backing a company with a large headcount and huge running costs like CD Projekt (which employs more than 1,100 staff) remains a big risk. 
But Gardner says modern tools like Unity, a low-code game development engine, have made it much easier for smaller teams to create deeper gaming experiences at a much lower cost than in the past: "There's a wave of investment into modern versions of what you'd call 'traditional gaming studios.' They don't need to spend hundreds of millions to make a single game any more. A VC can fund a $10m effort, and that's definitely happening."
How do you find the next premium hit game? 
Bloober Team is a VC-backed Polish studio hoping to follow in the footsteps of CD Projekt, developing in-depth, single-player narrative games. The company's latest title, The Medium, was the Xbox's sole next-generation console launch exclusive, and recouped its $12m development costs in just three days.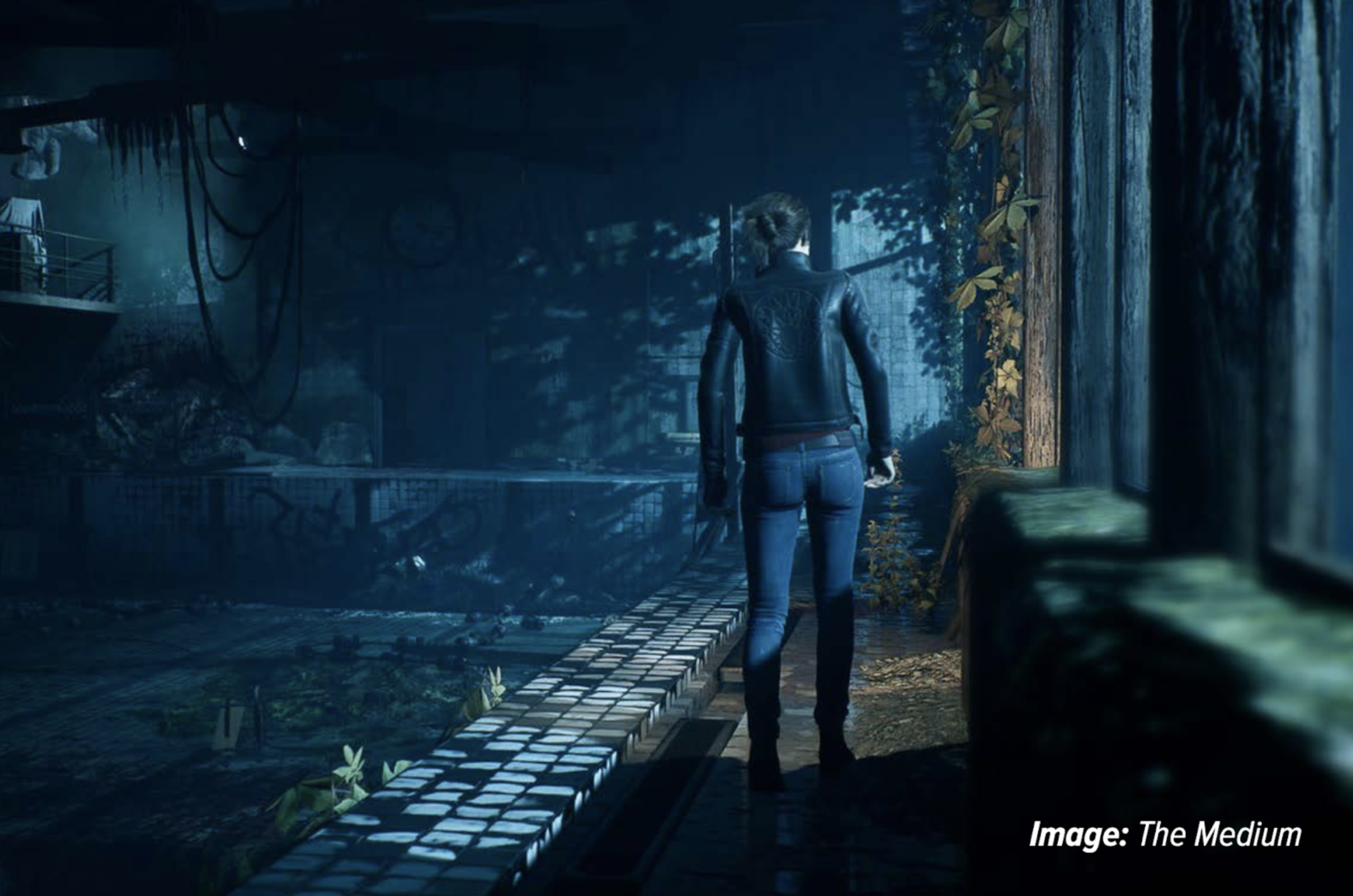 Bloober Team chief executive Piotr Babieno says investors often lack the understanding and the patience to back the right studios.
"Investors usually don't understand the gaming business. Of course, there are a few who do understand, but most of them are just thinking, 'Okay, we could earn a lot of money in a very short period of time.' They think that every company can create something big in a few months. It's not like that," he says.
Creating a game with enduring appeal takes time, and it also takes a clear vision, according to Babieno. 
Bloober Team's biggest successes have come from the psychological horror genre, something the team is passionate about. But Babieno says that when the company raised its second round of financing in 2012, the team was pressured into following market trends, and producing shorter, more casual games.
"New investors told us you have to do smaller games, you have to do the games which are very popular, you need to follow the crowd," he remembers. "And we did it. We followed everything our shareholders told us to do. In 2014-2015, we realised it was completely the wrong idea. We launched Basement Crawl for PlayStation 4, and it was very famous for being the worst game on PlayStation 4."
Don't micromanage what you don't understand
The moment became a turning point for Bloober Team as the partners decided that, from then on, they would only work on games that they were passionate about. The following years produced Bloober Team's most well-loved and profitable titles.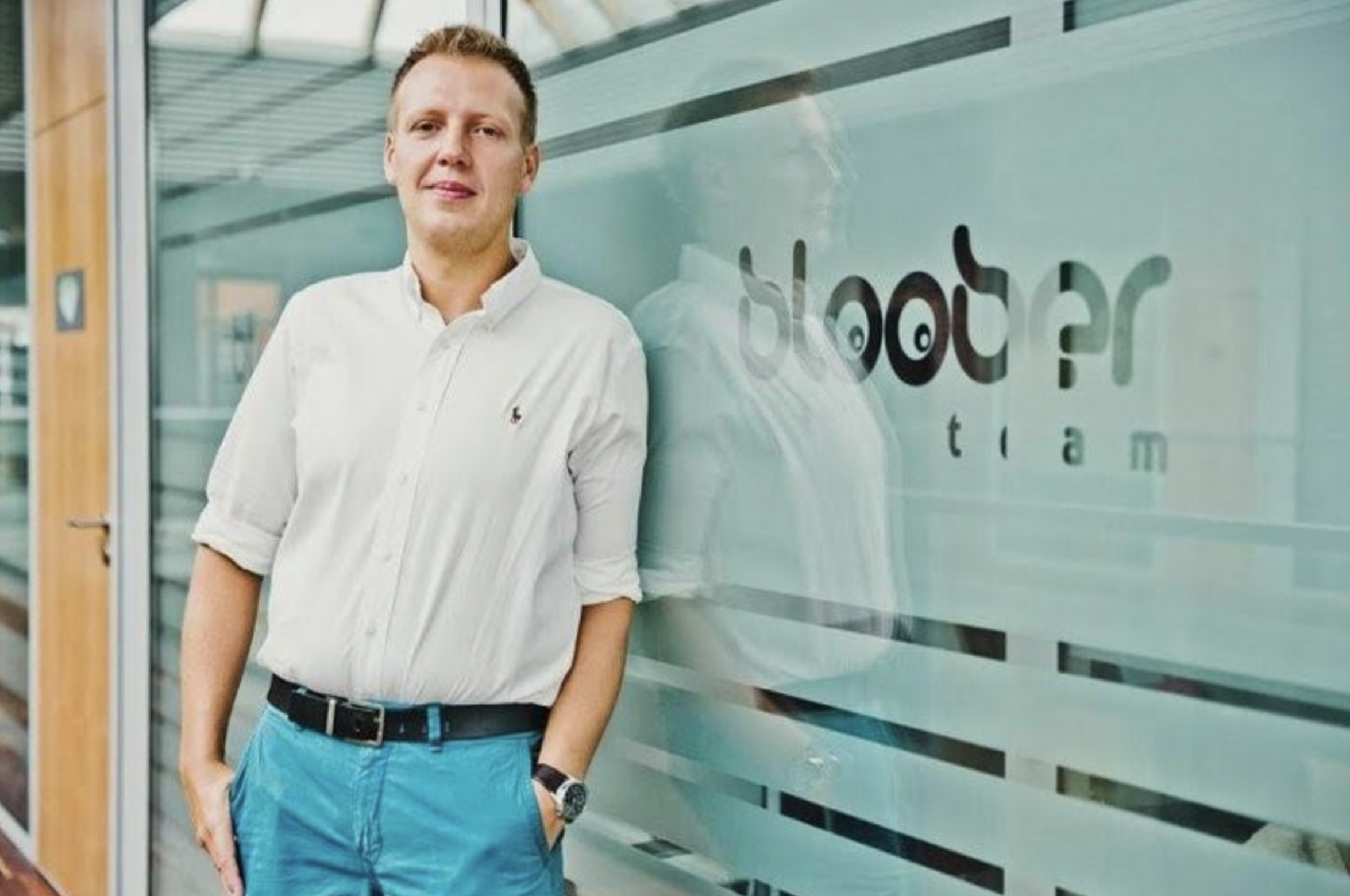 But Babieno's experience with investors hasn't been all bad. He says that the company's founding investors, Krakow-based Satus Ventures, struck the right chord by helping Bloober Team with high-level business decisions, but not interfering in the creative direction of the games themselves.
"Satus never micromanaged us. They were working with us on more of the high-level issues for the company, but they didn't press us. They had a lot of trust in us," he says.
Be culturally authentic
Babieno says the success of CD Projekt's Witcher series not only drove a surge of investment into Polish gaming companies, but was a valuable lesson for young gaming studios.
"The Witcher games were very honest. They didn't try to be anything else than The Witcher. Its eastern European mythology made it completely different to western or Japanese productions. They were brave enough to be themselves and it was one of the most important factors in my opinion," he says.
Bloober Team has followed this example with some of its most successful titles. 
In 2017 the studio launched Observer, a dystopian sci-fi detective story set in eastern Europe. The game was successful enough for an improved version to be rereleased last year for Playstation 5 and Xbox Series X and Babieno believes that the game's unmistakable Polish character is key to its popularity.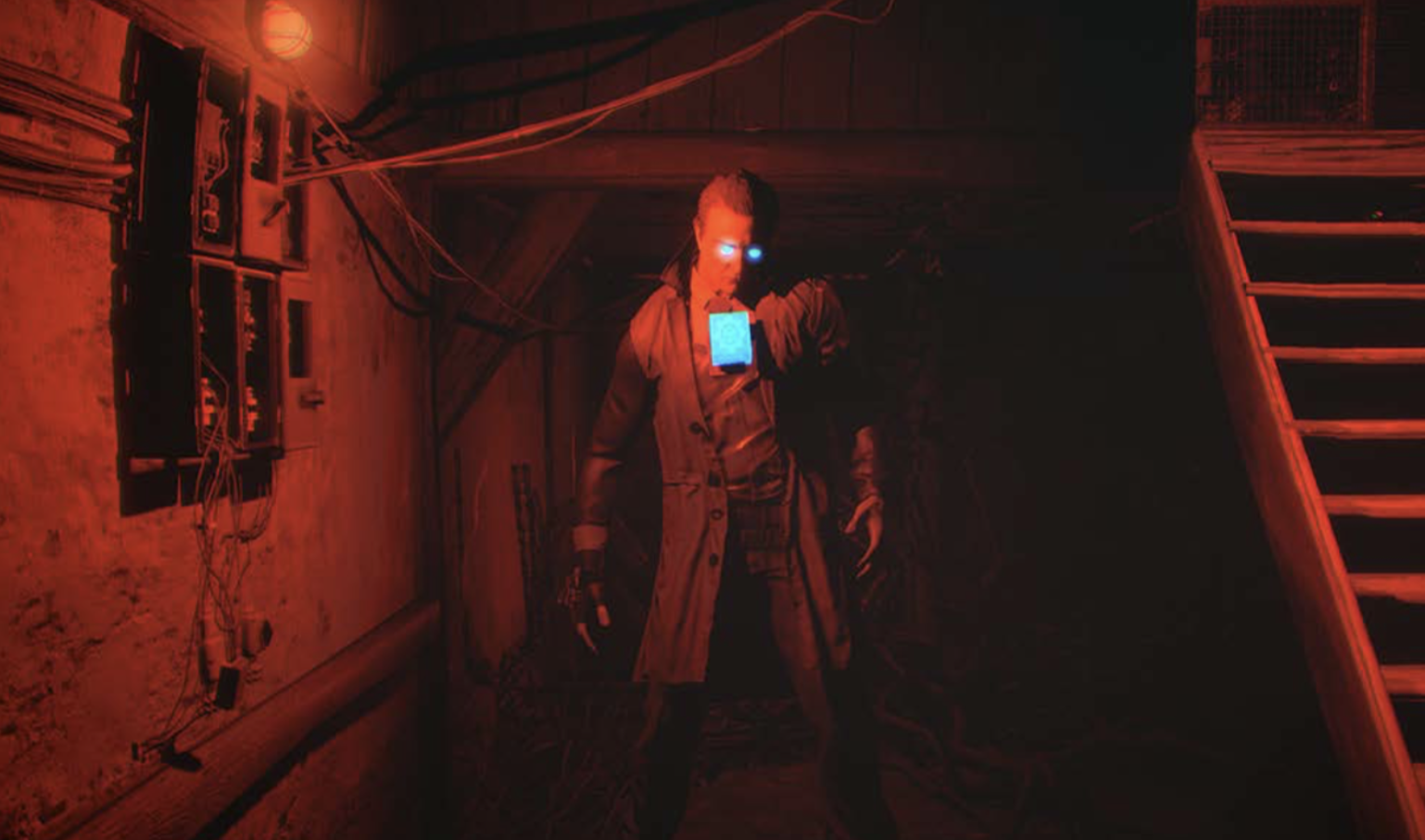 "Everyone could make a game about the US, based on what they know from movies," he says. "But we know much more about Poland and our part of the world, and not just how it looks, but how people behave, how they talk. It's much more powerful if we tell a story about ourselves and what we really know."
Culturally faithful European video games are certainly enjoying success today. Blasphemous — a gothic adventure from small Spanish studio The Game Kitchen which went on to sell over 1m copies — is inspired by Francisco Goya's art style. The smash-hit social survival game Valheim, set in Viking Scandinavia, comes from Swedish developers. For Babieno, the most important ingredient for creating a quality, premium single-player experience that people love is exactly this: authenticity.