Aerospace
Slingshot to space
Airbus Ventures took part in the $35m financing round for SpinLaunch, a secretive Californian startup that is working on a new, more energy and cost-efficient way of launching rockets into space. It envisions using a spinning system on the ground to generate the energy to fling rockets above the Earth's atmosphere, rather than blasting them off by burning fuel.
The company says such a system would eventually be able to launch rockets five times a day at the cost of $250,000 each — compared with around $57m for a SpaceX Falcon launch, which is already considered a bargain in the space industry. Moonshot? Hell yes.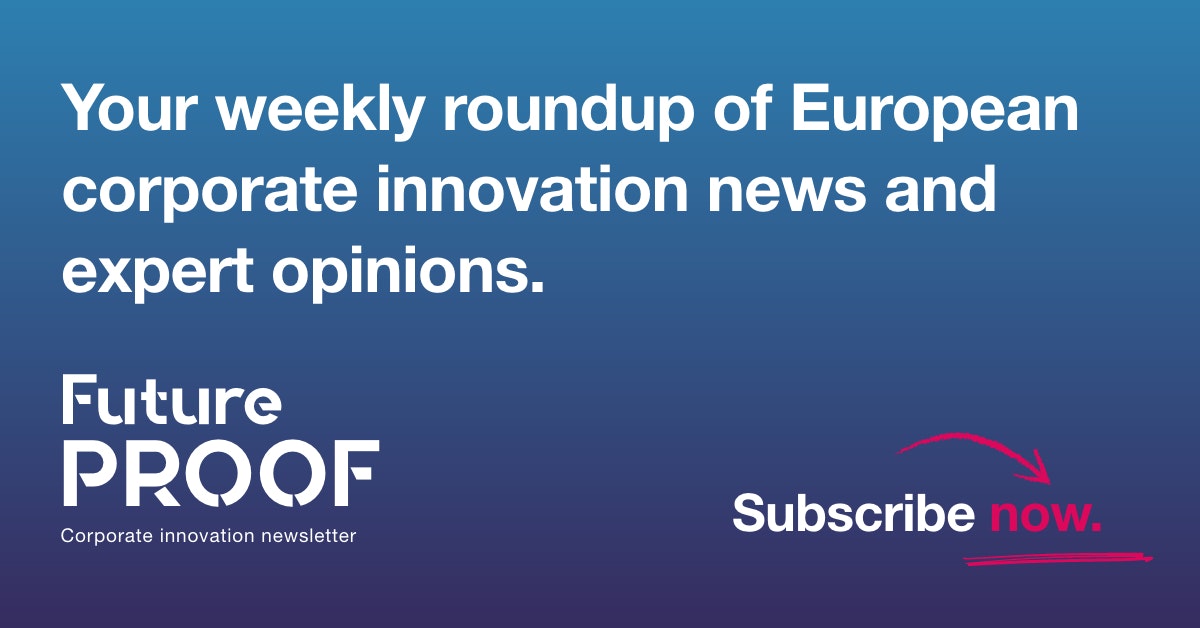 Beauty
L'Oréal's tech plans
L'Oréal is one of the most digitally savvy of the beauty brands, having bought augmented reality company ModiFace in 2018, which allows people to virtually try on products such as lipstick colours, and with extensive partnerships with startup and innovation companies like Founders Factory and Hello Tomorrow. This is an interview with the company's chief digital officer Lubomira Rochet, and how she plans to turn the company from a cosmetics brand to a "beauty tech company". Expect more e-commerce tie-ups and more focus on data in the future, says Rochet.
Financial services
The Visa/Plaid deal is just the start
Visa bought US fintech startup Plaid for a chunky $5.3bn, signalling that it may be open season on fintech companies now on both sides of the Atlantic. There is speculation that Visa will follow up the US buy with something similar in Europe, and Mastercard will follow suit. A number of Plaid look-alikes in Europe are the ones to watch.
Tradeshift raises $240m, appears to put off IPO
The supply chain finance startup, whose investors include a roster of financial services companies including HSBC, Goldman Sachs, American Express Ventures and Santander Innoventures, announced a new $240m funding round. Tradeshift was expected to be headed for an initial public offering but it is thought that this new funding round is about buying a bit more time to become profitable before a public listing. WeWork and Uber have shown that investors have become wary of loss-making startups.
Polish e-signatures
Three of Poland's largest banks, Alior Bank, BNP Paribas and PKO Bank Polski, invested $4.48m in Autenti, a Polish startup developing a platform for electronic document signing, a sign that electronic signatures are moving mainstream in the country.  The global market for electronic signatures, overall, is expected to be worth around $5.5bn in 2023.
The deal is also a sign that corporate pitch events do sometimes lead to read deals. Autenti won the first edition of the BNP Paribas international hackathon in 2016 and has had a relationship with the bank ever since.
Opening the Poste
Poste Italiane, Italy's largest financial services network, was one of the new investors in Tink, the open banking platform, which raised a €90m investment round. ABN Amro Ventures and Opera Tech Ventures, the investment arm of BNP Paribas, are also among the backers of the Swedish startup.
This is Poste Italiane's second recent foray into startups, following the investment in Moneyfarm, the investment and savings startup, last September.
Allianz unveils HeyMoney
Allianz, the German insurer, launched its own fintech startup, called HeyMoney ( ??). The app promises to help people manage their bank accounts, electricity contracts and, of course, insurance. Allianz is understood to be putting more than $10m into the company, which will compete with Finanzguru and Numbrs.
Food and Drink
Nestlé keeps the hipsters happy
They won't be on the market quite in time for Veganuary, but Nestlé is bringing out a range of plant-based sausages in Europe and the US (including flavours like bratwurst and chorizo) in March. Nestlé already sells a range of alt-meat products from burgers to nuggets, but sausages will add to the range.
Nestlé has jumped very firmly on the plant-based meat bandwagon. In December, when the company sold 60% of its charcuterie brand Herta to Spanish food company Casa Tarradellas, one of the bits it kept hold of was Herta's vegetarian business.
The other hipster trend the world's biggest food company is following is artisanal coffee: Nestlé launched a compact, table-top coffee roaster that will allow baristas to prepare their own beans in coffee shops. 
Oh and Nestlé also says it is spending $2.1bn on creating a market for recycled plastic, including spending $1.6bn on buying up the stuff itself and setting up a $260m venture fund to invest in sustainable packaging startups.
Mobility
Aston Martin kills Rapide E electric car programme
The British carmaker unveiled a prototype of its first electric car in 2015, but it was taking a long time to get to the production stage. Now the project appears to have been put on ice, with no cars expected to be made. No reason has been given, but there is speculation that the cars were simply too expensive (expected to be between $200,00 and $250,000)  and unlikely to be able to compete with Tesla's, which cost half that. 
Fingerprints for every object
BMW iVentures took part in the $14.9m funding round for Alitheon, a startup that uses artificial intelligence to identify objects by their unique surface features. It could be used as a way to track and authenticate products across supply chains
BMW Group Financial Services, announced its third Innovation Lab, where startups are given a chance to work with the company. The last two innovation labs resulted in collaborations with promising startups Wrisk and Drover.
Good reads
Rethinking the robot threat
Robots are not coming from your job. The picture is more complicated than that, according to recent research discussed in this Forbes article. A study of the effect of robots on French manufacturing companies found that companies that adopted robots actually increased human employment too, although employment decreased at competitor companies. A Japanese study, meanwhile, showed that use of robots decreased the turnover of staff at nursing homes, in part because robots were able to take on some of the (literally) heavy-lifting roles in caring for patients, leaving staff with less stress (and backache).
How to ask better questions
More than 70% of all change initiatives fail. Why? Because organisations are solving the wrong problems and asking the wrong questions. This Medium article by Jonas Bladt Hansen suggests a different approach, the Qvest system, invented by Pia Lauritzen, which allows companies to ask better questions.
The main problem with questions at companies is that it is usually only one person, a senior manager, asking them, and it is often more of an interrogation than a genuine invitation to engage. Lauritzen's Qvest system instead invited all employees to ask each other questions, very freeform. The topic is framed, for example, "customer service in the future", but the questions — what is asked, by whom and of whom, is allowed to develop organically. This surfaces a lot of new grassroots ideas and also reveals a lot about the structure of the organisation.
Four questions that will make you a better innovator
Speaking of questions these are the four that Greg Satell suggests you ask to make you better at identifying the problems your business needs to solve:
Why? Sounds obvious, but the trick is to keep going with this, like a child. You need about five layers of "why?" to start getting to the heart of the problem.
Where's the monkey? This comes from the mantra at Google X — #monkeyfirst. The idea is that if you want a monkey to recite Shakespeare on a pedestal, you start by using your finite resource to train the monkey, because that is the hard part. Anyone can build a pedestal.
How will we fail? Don't be in denial about failure. Embrace the possibility, identify where the flaws are and plug them.
What kind of problem are we trying to solve? Are you looking for a breakthrough innovation? Or basic research? The approach you need to take is different in each case.