In 2019, Brazilian entrepreneur Fernando Jardim, born in the roaring metropolis of São Paulo, decided to make relatively peaceful Portugal his new home. 
After failing miserably (his own words) at two startups he had founded in Brazil, he took a chance on Europe. Jardim began his European life in the French city of Lyon, where he took a job at a coding school. But France wasn't for him. 
"If you don't speak French, in France it is very hard to get to know your peers, to organise events, or even work in the area," he tells Sifted. "And France, for a Brazilian: it's just super cold."
In his search for warmer European climes, Portugal and Spain were Jardim's two options. He sifted through his LinkedIn contacts and realised he knew someone who worked at a startup incubator. Within a week, he had moved to Lisbon. 
"Everybody spoke very well about Portugal back in 2019. About its ecosystem, its unicorns. I thought: there's an opportunity lurking there," he says. 
In Lisbon, Jardim found a growing community of fellow citizens, attracted by the Portuguese quality of life, the familiarity of the culture and language, and tax breaks for foreigners.
From São Paulo, he brought his latest project Tripr, a marketplace for short trips for young travellers, which he cofounded in 2018.
Safe haven
Brazilian founders have been moving to Portugal for at least a decade, attracted by its tech ecosystem but also by its reputation as a safe country at a time of political instability (and often violence) and rising economic dysfunction in Brazil. 
 In 2022, there was a 17% increase in the number of Brazilians moving to Portugal, according to Portuguese migrations agency SEF. Between 2010 and 2022, the Brazilian community has doubled from 120k to 240k.
But there are pros and cons to being a founder in Portugal, says Jardim.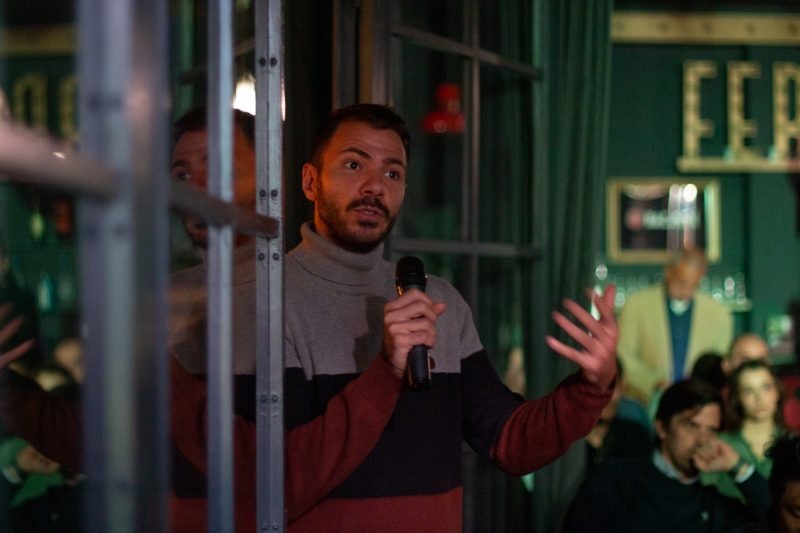 "The ecosystem in Portugal is much smaller than São Paulo, which is a good and a bad thing," he says. 
"It is easier to reach out to people but things aren't as scalable as in Brazil. São Paulo is a city of 12m. I could set up a lemonade stand and be considered a successful entrepreneur." 
A flurry of tech workers
It is not only founders bringing their companies to Europe, but Brazilians who come for work in myriad areas of the economy and end up finding their way into tech, says Felipe Ávila da Costa, CEO of Infraspeak, a startup headquartered in Porto.
"From 2016 onwards, there was a stream of engineers, designers and other professionals coming to Portugal from Brazil," he says.
In Porto, Portugal's second-largest city, Brazilians working in tech make up 13.2% of the total of tech workers in the metropolitan region. Da Costa's team at Infraspeak has around 20 Brazilian members of staff, 12% of its global workforce.
"Many come here for personal reasons: they're looking for safety, good healthcare, schools for their children, or simply to run away from any less-than-ideal situation in Brazil," says da Costa, who was born in Brazil and moved to Portugal when he was 16. 
"Portugal makes it easier to move thanks to the language, the historical and cultural similarities, and thanks to the large immigrant community living here. It is easier for a Brazilian to come here than to move to, say, Germany or Sweden."
Europe's global approach
Maurizio Calcopietro, originally from Italy, lived in the Brazilian city of Curitiba for 21 years before leaving for Portugal in 2018. An angel investor, he founded the Portuguese chapter of COREangels, a pre-seed fund that helps Brazilian entrepreneurs bring their businesses to Portugal. Calcopietro thinks of Portugal as a launchpad for the rest of Europe. 
"Portugal is a great way for Brazilian entrepreneurs to enter the European space. It just makes a lot of sense for Brazilian startups to make a soft landing of their product in Portugal, so that they can later expand to the rest of Europe," he says.
For Calcopietro, it is unlikely that Portugal can ever be more than that. It is a country of 10m, and while that makes it a good place to start a business, it is not a place to scale. 
In 2022, VC funds deployed €954m in Portuguese startups, according to Dealroom data, while companies headquartered in Spain raised €4bn in the same period. Even countries with similar populations to Portugal fare better: startups in the Czech Republic raised €1.1bn last year, according to Vestbee data.
"I think if Portugal perfects itself as a launch pad, it will already be a great thing. It would be quite difficult to be more than that," Calcopietro says.
Others see Portugal's size as an asset. Stefanie Tabacow, a VC for the Portuguese and Spanish markets, living in Lisbon but originally from São Paulo, tells Sifted: "Lisbon is [...] a very small ecosystem, [so] you're forced to think globally."
Tabacow says that while capital is more abundant in Brazil, it is much better targeted in Portugal, catering for specific niches that the right kind of startups can access. 
"Brazil is a large ecosystem, [but] it is still very much self-contained. In Europe there is a more global perspective," she says. 
She cites logistics unicorn Loggi as one example of a startup that used Portugal as a springboard for the rest of Europe, opening an office in Lisbon in 2020 before expanding into continental Europe and the UK in the three years since. 
The downsides
Despite her presence in Lisbon, Tabacow admits that Portugal has its downsides. For a start, many Brazilian firms see Europe as a distraction and instead opt to break into the US, where capital is far more abundant. This trend has been increasing amid economic uncertainty in Europe. 
"If you have to fight to be somewhere, it's better to fight for a place in the US," she says. "What we've seen in Brazil is companies looking for a way to get to the US market, and not the European." 
Hidden taxation, lack of public and private funding and stringent employment laws aren't helping Portugal's cause either, she adds. 
Overpriced housing — in part due to the arrival of digital nomads and high-earning professionals tempted by tax breaks and special visas — is also a major disadvantage. 
"São Paulo, which is a very expensive city, is now cheaper than Lisbon," she says, "and it is easier to earn a bigger salary there."