EV startup Easee has been hailed as one of Norway's rising stars.
By late 2022, the company had grown to 500 employees and, in February 2023, it had sold over half a million EV chargers to customers across Europe.
But then there was a setback. In March this year, the Swedish National Electrical Safety Board (ESV) banned Easee's best-selling EV chargers. Following a court appeal by Easee, most countries in the EU are now waiting for the court proceedings to be finalized to make their decision.
In some EU countries, Easee has asked resellers to stop selling those EV chargers until further notice.
In 2023, Easee has cut 350 jobs, equivalent to 70% of its workforce, and lost 97% of its 10bn NOK (€840m) valuation as of August 2023, when it raised 60m NOK (€5m) to save it from insolvency.
So what on earth happened?
Fast-growing business
Founded in 2018 by Steffen Mølgaard, Jonas Helmikstøl and Kjetil Næsje in the region of Stavanger, southern Norway, Easee set out to create the world's smartest EV charger. That, and its relative affordability, made it one of the most popular EV chargers in Norway and elsewhere in Europe.
Prior to founding Easee, its founders were working for Zaptec, a competitor also based in Stavanger.
Peter Bardenfleth-Hansen, former CEO of Zaptec, says the trio "learned the ropes" at Zaptec and, frustrated with the "old-fashioned way of doing things", set out on their own.
"They had an idea of how to disrupt [the industry] or at least make [EV chargers] quicker, easier and cheaper to bring to market," Bardenfleth-Hansen tells Sifted.
"But in doing so," he adds, "[they] circumnavigated certain elements of legal requirements and operated very much in a grey zone."
Easee's head of communications Martin Langeland says that this perception is "expected when you innovate. New solutions tend to be seen as a threat to those that want to keep the world as is".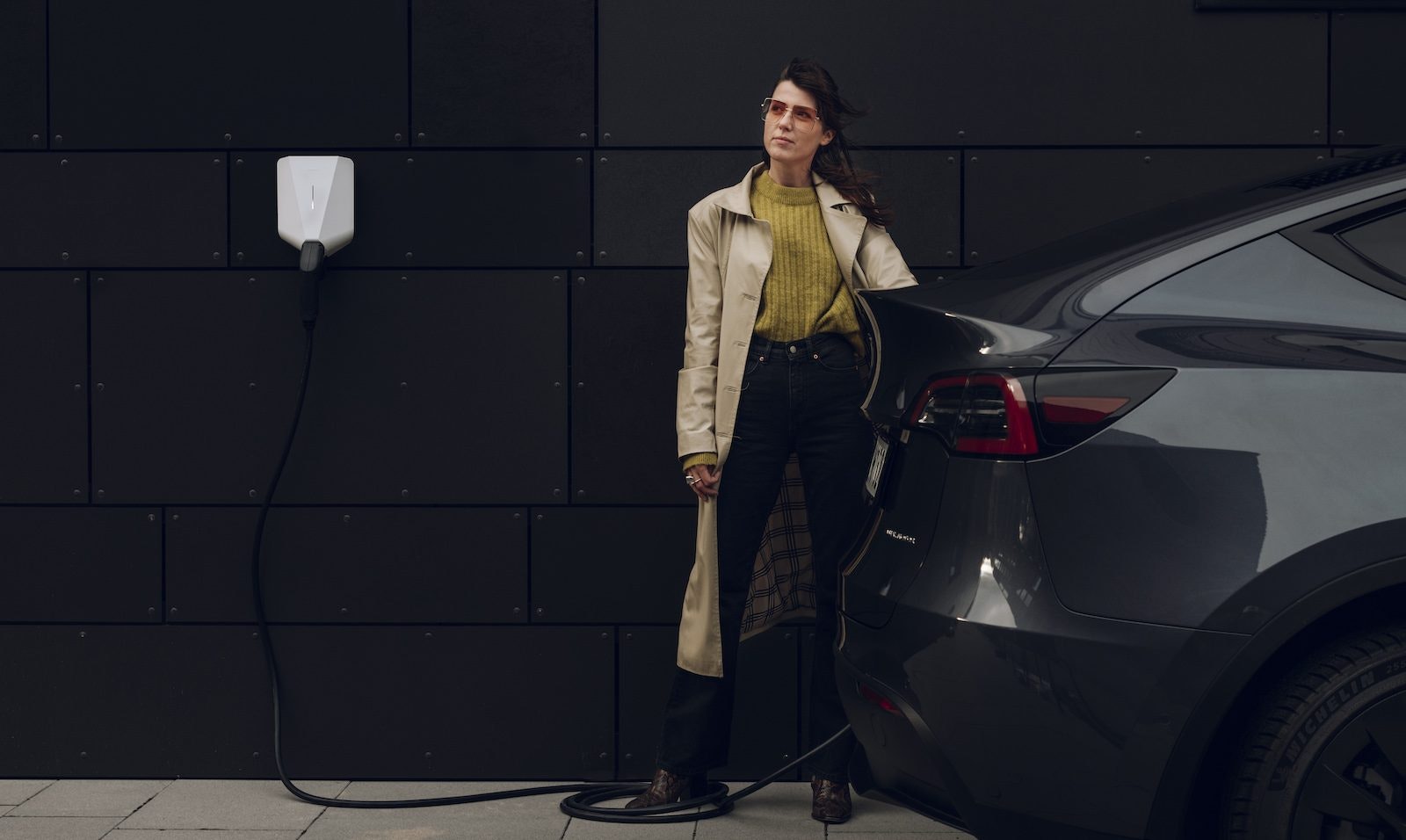 In 2022, Easee had a turnover of 1.9bn NOK (€160m) and had a profit before tax of almost 200m NOK (€17m). At the end of 2022, it had 500 staff, spread across offices in Norway, Germany, France, the UK and the Netherlands.
Easee was extremely good at marketing, says Bardenfleth-Hansen, especially on social media; it had a large sales team that was skilled at finding opportunities across the EU and the UK; and it was also great at reducing manufacturing costs.
"They were also very good at signing contracts with contract manufacturers who could produce at scale, and quickly and cheaply make these chargers for them, which meant that they were very quick to market," he says.
New solutions tend to be seen as a threat to those that want to keep the world as

is
In 2021, in Germany, for example, Easee was quick to pounce on a government initiative under which the state would cover the cost of installing EV chargers. That year, Easee sold 60k chargers in Germany.
Such growth saw Easee become one of Norway's fastest-growing startups.
"Easee is, on one hand, a perfect example of what kind of ventures ought to be coming out of Norway," says Jon Kåre Stene, partner at Norwegian VC Skyfall, thanks to the country's oil and gas sectors, combined with its desire to play a leading role in the energy transition and EV revolution. "It was a (then) profitable, high-growth company delivering a product loved by customers and installers."
"On the other hand, it's also a story of the risks one runs building a company with explosive growth, ploughing new ground for the first time and the consequences of balancing on the edge."
The Swedish ban
With the growing popularity of electric vehicles, the demand for at-home charging grew. And the trend did not go unnoticed in the offices of ESV in Sweden.
"We constantly look for new products where there is a growing consumer interest and EV charging was one of those," Per Samuelsson, head of product department at ESV, tells Sifted.
The authority undertook a review of six EV home chargers, including two of Easee's: the "Home" and "Charge" products.
In March 2023, ESV put an immediate sales ban on Easee's chargers in Sweden, saying that the products may be a safety hazard. ESV argues that there "was no solution with residual current circuit breaker and DC protection that meets the requirements of the standards for which the device is declared". Easee, on the other hand, argues that the safety measures are "​​integrated into the overall design of the charger".
The two products were banned from sale — but the authority stopped short of a product recall from end users since it had not been able to technically assess if the product was dangerous.
"We've chosen not to require a consumer recall because we don't believe it's an immediate safety risk for users in the short term," says Samuelsson.
Easee has recalled the two products from resellers in Sweden. Retailers in Sweden are now selling Easee's new product, Charge Lite, instead.
Continuous questions were coming into the company from the outside, regarding the compliance of the

product
Easee blamed the ban on a lack of documentation, telling Sifted that it did not fully understand "the complexity of documentation requirements for solutions that are outside of the standard".
"The complexity of documentation when you innovate beyond the standards was the challenge, and there is a clear difference between our product development (made to scale, safer and smarter than our competition etc) and the issues that arose with ESV," Martin Langeland, head of communications at Easee, tells Sifted.
However, a person close to the company says that the company was aware of the compliance issue even before the Swedish agency picked it up. Even prior to the review, several competitors, installers and regulatory authorities questioned whether Easee's chargers complied with standards.
"Continuous questions were coming into the company from the outside, regarding the compliance of the product," they tell Sifted.
"Most people seemed to drop their cases as soon as he [Helmikstøl, the CEO] shared a little information, or said something."
Easee has appealed the sales ban, but a decision is not likely until late January 2024 at the earliest.
In documents sent to the court of appeal, Easee admits that the original technical documentation for its chargers wasn't complete, but that it has been "supplemented in such a way that the formal deficiencies that previously existed have been remedied."
It also states that it has "demonstrated that the chargers meet the essential requirements and are safe to use".
In June, the Norwegian Communications Authority (Nkom) followed the Swedish agency's decision, and several more European agencies have since followed suit. Regulators are now waiting for the decision of the Swedish court.
Easee-gate
Companies are required to test their products and make sure that they comply with the standards that they say they comply with, in accordance with EU regulations.
"It opens the opportunity for people who know that the risk or possibility of being checked is relatively low. Moreover, if the regulations are of such ambiguity in the language you could perhaps snare your way around it in specific ways. I believe that the guys in Easee took advantage of that for good and bad," says Bardenfleth-Hansen.
Easee doesn't share this view. "We do not agree that we have exploited a loophole. The founders/CEO are personally liable if their products were to cause harm to people or property, and we would never release a product that was unsafe," Langeland tells Sifted.
"We have several layers of safety in our products, more than any competitor I know. For instance, we have 10 temperature sensors in different parts of the charger that can detect any issues long before they become a problem. We have over 100m charging sessions with great data that proves our track record for safety," he says.
Since the sales ban on Easee's EV chargers, large resellers and large utility companies have started to doubt EV charging companies' ability to self-regulate, adds Bardenfleth-Hansen.
"Basically, everybody in this industry now needs to do a reassessment of their products and do more tests. There is a distrust in the market because of this whole Easee-gate and I don't think that's fair on the industry."
Downscaling
In March 2023, following the sales ban, Helmikstøl told Norwegian newspaper Dagens Næringsliv (DN) that it needed to raise between 500m to 1bn NOK (€40-80m).
In August, it announced a 60m NOK (€5.2m) convertible note from the three existing shareholders, Wiski Capital, Dristi Capital and Montin, as well as the founders, in which the company lost 97% of its valuation from 10bn NOK (€840m) to 283m NOK (€24m), according to DN.
It also announced 200 layoffs, mostly in Norway, and said that Helmikstøl would step down as CEO. The company believes the funding — although nowhere near what Easee was set on raising earlier in the year — is enough to turn things around.
Easee's new charger "Charge Lite" was released later in August with new software, new documentation and labelling, a few feature changes and "more than the required documentation and a certificate from Tüv (a notified body for technical inspections)", according to the company.
"We learned our lesson," Langeland tells Sifted.

Correction: An earlier version of the article said that Norway had followed the Swedish decision, however, the country has not put a sales ban on the chargers and is awaiting the court decision before making a decision on their own — similar to many other countries in the EU/EEA.