Europe's healthtech scene has been raking in the cash the past few years — and has had a big profile boost during the pandemic. The combined value of healthtech startups in Europe is now $41bn, up from $8bn in 2016.
Some of the biggest healthtech companies have been hoovering up venture capital this year. Swedish online consultation startup Kry raised $300m in April, Huma, a healthtech startup helping the NHS treat more patients raised $130m in May and personal health companion app Ada Health bagged $90m in May.
But which earlier stage companies are the founders of leading healthtechs watching closely?
We asked them. Here's what they said.
Ben Maruthappu, chief executive and cofounder of Cera Care
Cera Care is a London-based technology-enabled home care company.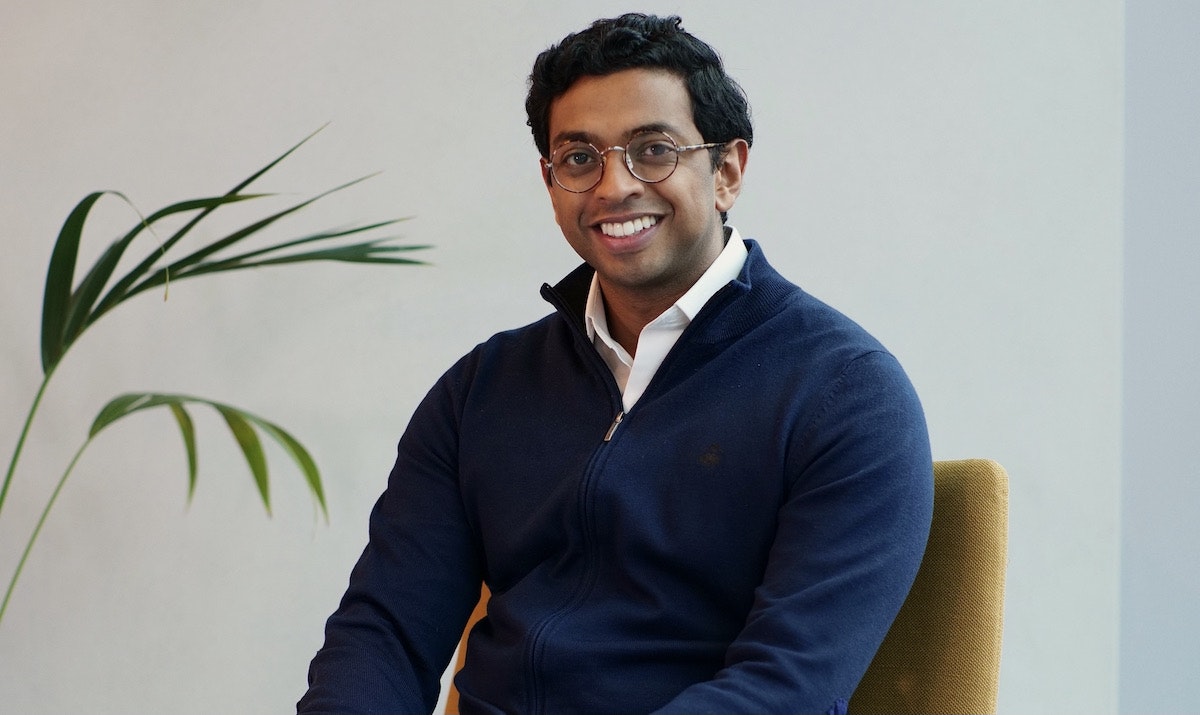 Oura — Finland
Oura is a highly-promising Finnish startup, most widely known for the Oura Ring — a small wearable device placed on the user's finger — which uses sensors to provide real-time health insights. The ring's infrared technology can monitor a range of key data points, from temperature and blood flow to calories burnt and heart rate, feeding this back through a mobile app.
I find this a fascinating innovation, mainly because I'm really optimistic about the future of wearables in healthcare. Our ability to measure key health data remotely — away from hospitals and doctors surgeries — is a great advance for health systems. This is because such data not only increases convenience for users, but also means conditions can be detected earlier which improves outcomes and protects vital centralised healthcare resources.
For me, Oura stands out in particular because of its consumer-focused offering. We've seen the impact gadgets such as Fitbits and Garmins have had on the consumer sports and wellbeing market, and Oura is taking that a step further by supporting users on their wider health at a relatively affordable price point.
If we can enable consumers to wear comfortable, non-invasive and affordable devices which provide real-time data on their health, we'll be solving a whole range of problems all at once. I'm always impressed by innovations which can improve health outcomes whilst creating a sustainable business, and Oura ticks both boxes.
We spoke to Oura's chief executive Harpreet Singh Rai last year about the growing B2B market in wearables. 
Siilo — Netherlands
Think of Siilo as WhatsApp, but specifically for patient data. I find their product particularly impressive because it has been designed specifically with the needs of healthcare professionals in mind. Having practised first hand in A&Es myself, I understand the enormous challenges associated with coordinating patient data and the impact poor communication between the composite parts of a healthcare system can have on patient outcomes. Many parts of some European healthcare systems, and social care in particular, are still far too reliant on pen and paper, which is not only a needless drain on capacity and resource but also slows treatments down.
Connecting different specialisms within a patient's journey seamlessly is a big step forward for

healthcare.
Connecting different specialisms within a patient's journey seamlessly is a big step forward for healthcare  — enabling doctors to speak to social workers, and surgeons to speak to triage much faster and effectively. It's not only a great problem to solve for patients, but also a huge potential market, which is reflected by the number of countries Siilo is already operating in.
Read what happened to Siilo in the early days of the pandemic (spoiler: registrations for the healthtech app shot up 300% in March and April 2019).
Patchwork Health — UK
Currently working with dozens of NHS partnerships throughout the UK, Patchwork Health seeks to tackle one of the most pertinent issues facing healthcare systems as we emerge from the pandemic — workforce burnout. 
The company's portal enables NHS providers to build up 'banks' of staff they can call on, allowing them to roster staff shifts based on demand. At the same time, this approach allows NHS workers more flexibility in choosing when they do and don't work, improving their work-life balance.  
I've seen first-hand the dangers of burnout in healthcare, from the perspective of social care, and I'm extremely conscious of how acutely this will be felt by health and social care professionals over the coming months and years. It poses a real risk to already under-resourced healthcare systems, particularly the NHS, and technologies which can reduce burnout and increase staff retention are invaluable. 
This is a company which clearly has a real purpose at its core and one which I look forward to watching grow.
Read Patchwork cofounder Jing Ouyang's take on why healthtech companies should 'move slowly and build things'.
Claire Novorol, cofounder and chief medical officer at Ada Health
Ada Health is a Berlin-based personal health companion app.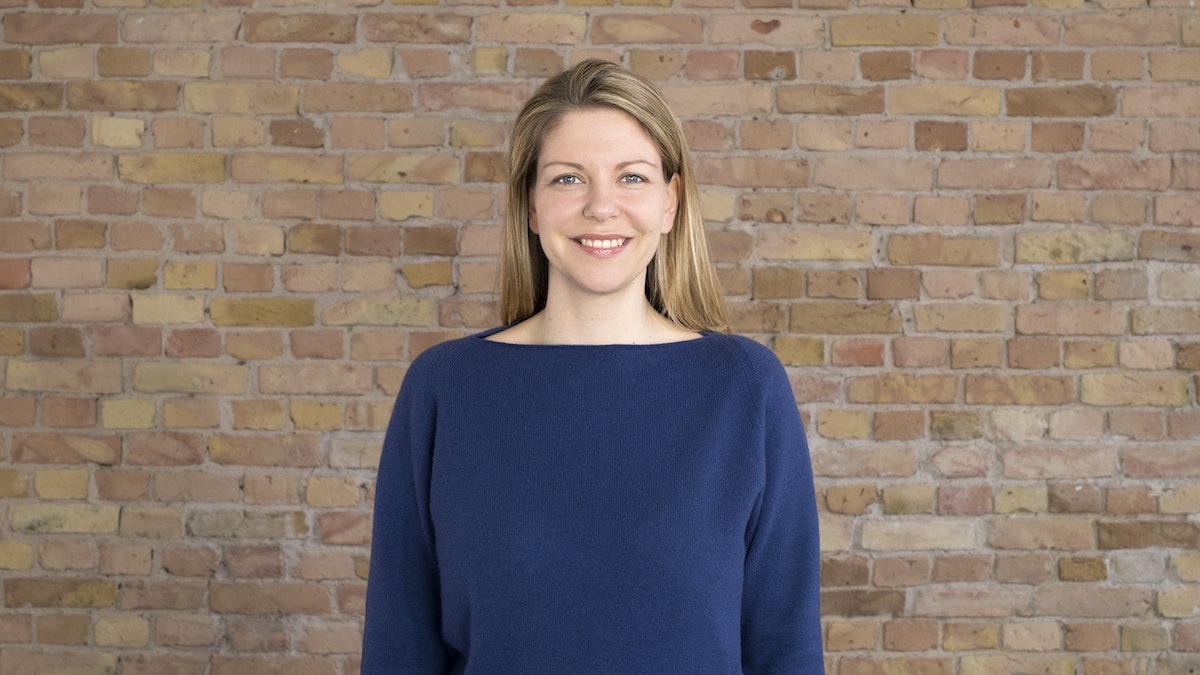 Okko Health — UK
Okko is working towards an incredibly exciting goal — predicting the onset of eye conditions early so that treatment can be given ahead of time and vision completely preserved. 
Using gamified smartphone software, it enables individuals to measure and monitor their vision accurately at home through three minutes a week of engagement with the app. This enables remote tracking of eye health for patients with diabetic eye disease, macular degeneration and other conditions, enabling earlier detection of visual deterioration, earlier commencement of vision-saving treatments and reduced frequency of in-person visits. 
It has partnerships in the UK with a number of NHS hospitals — and in Germany — and have already proven the effectiveness of their technology with the first patients benefiting from rapid commencement of treatment as a result of Okko's monitoring. It's a huge opportunity: one in 10 healthcare appointments are for eye care yet relatively little attention has been in this space until now. 
The founder Stephanie Campbell has specialist academic and clinical experience in the space and a deep understanding of the problem it is solving and the team are very patient-centric in everything they do. 
Note: Novorol is an angel investor and advisor to Okko.
Una Health  — Germany
Through its digital monitoring platform, which includes continuous glucose monitoring and activity and sleep monitoring, Una Health provides personalised recommendations for lifestyle change to help patients manage their condition without the need for tablets or insulin. 
Metabolic dysfunction and diabetes is one of the fastest growing health problems in the

world.
This is interesting because metabolic dysfunction and diabetes is one of the fastest growing health problems in the world; by 2030, more than 550m people worldwide are predicted to be diagnosed with type 2 diabetes. Furthermore, it's a lifestyle disease — medications do not treat the underlying cause — whereas lifestyle change can improve and even reverse the underlying metabolic dysfunction. 
Metabolic health is one of the most exciting areas for potential impact in digital health. Una has a strong founding team so I will be watching their progress closely over the months ahead.
Note: Una's cofounder Matt Fenech previously worked at Ada. 
Johannes Schildt, cofounder and chief executive of Kry
Kry, also known as Livi, is a Swedish video consultation startup which connects patients with doctors. It's also looking to expand its healthtech offering into secure patient messaging, personalised treatment plans and more mental health triage tools.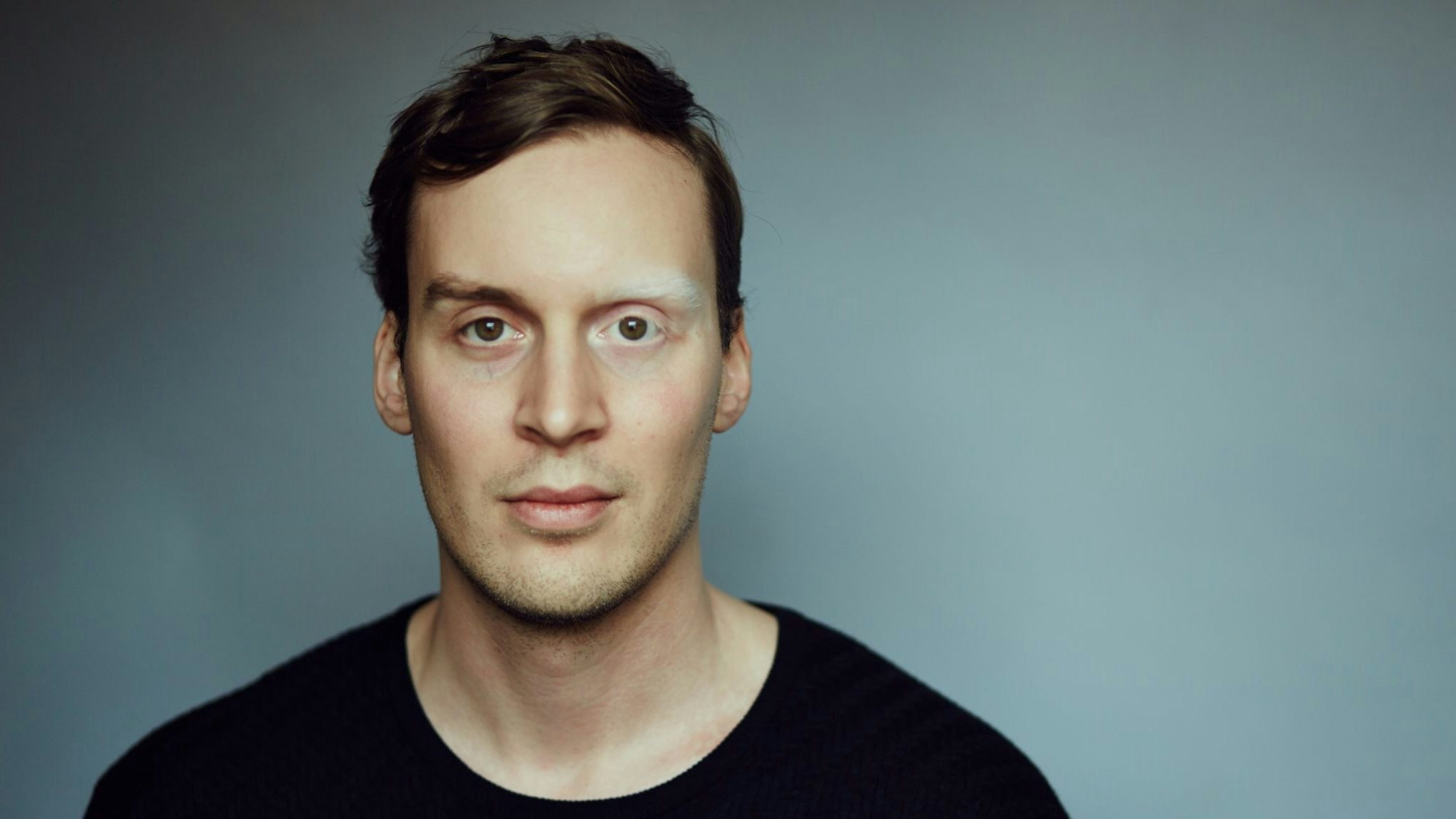 ABC Labs — Sweden
Founded in Stockholm in direct response to the unprecedented challenges of the coronavirus pandemic, ABC Labs provides rapidly scalable testing. 
Within months it has scaled to provide more than 1.6m polymerase chain reaction (PCR) tests for a majority of the Swedish regions and is now also the first to offer t-cell testing in Europe to the general public. Creating affordable, accessible and readily available testing is a key part in building a solid healthcare infrastructure. ABC Labs is particularly interesting because, just like Kry/Livi, it combines strong operations with tech to transform and improve the way we deliver and interact with healthcare.
Helppy — Finland
We have an ageing population who live longer, and during the coronavirus pandemic it was sadly highlighted that there is room for improvement within elderly care. Helppy is a Finnish company that innovates elderly care by using technology to make it more continuous, personal and tailored to each individual's needs. We need great teams who develop our welfare services, and Helppy injects innovation into a much needed part of healthcare, enabling elderly people to live a qualitative and independent life for longer. 
Veri — Finland
By providing continuous glucose monitoring, Veri can advise you on how you should balance meals, training and sleep to avoid spikes and dips in your blood sugar levels. Veri is a good example of how tech and wearables can be used to make healthcare more preventative and put people in charge of their own wellbeing. By discovering warning signs at an early stage, we can enable people to take action to live a long and healthy life. 
Dan Vahdat, founder and CEO of Huma

Huma is a London-based startup helping the NHS treat more patients by enabling at-home care.
Proximie - UK
I've known the founder for many years and am impressed by their technology. Proximie has created virtual reality for surgeons so they can help each other from anywhere in the world. You can now have a world-leading heart surgeon in Germany physically demonstrate to a colleague anywhere in the world the intricate details of a specific incision technique, thus enabling virtual collaboration to optimise patient outcomes. It's democratising surgery and spreading the knowledge and expertise that is so meticulously accrued over years. I find it particularly exciting because it doesn't require big changes to make a big impact — it's a simple win by combining skill sets with technology and data. 
Happitech — Netherlands
This Dutch company is helping transform how we screen for heart conditions. Its technology allows you to turn your mobile phone into a medical device. It can identify heart rhythm abnormalities, establish patterns of data and support medical diagnosis. Happitech's technology is exciting because heart disease, particularly rhythm abnormalities such as atrial fibrillation, is a very common global issue that often requires expensive monitoring equipment and clinic visits. 
However, if we can make screening more readily available to everyone through their phone, we can begin potentially life-saving treatments earlier. From the perspective of companies like ours, we can merge its technology with our products and open it up to even more users — and we can trust the technology because it's evidence-based. That's vital in healthtech and providing this level of high-quality evidence is a challenge that startups in this space have to overcome.
Dr Tim Guilliams, cofounder and chief executive of Healx
Based in Cambridge, Healx is an AI-based healthtech focused on the discovery and development of rare diseases.
Kheiron Medical — UK
Kheiron Medical is using advanced AI to help doctors diagnose breast cancer — the most common cancer there is — earlier on and with greater accuracy. As it stands, the breast cancer screening process is vulnerable to human error; high recall rates, a shortage of radiologists and variable performance. Kherion has developed Mia (which stands for mammography intelligent assessment) to help doctors spot cancer in mammography scans. Last year, it won the UK Government's first AI in Health and Care Awards and received a share of £50m to roll out Mia at selected NHS hospitals. Watch this space as it continues to do amazing work. 
bit.bio — UK
bit.bio is using synthetic biology to produce cells for research without the use of animals. This is really exciting as medical research is often slowed down due to the lack of availability of human cells to test on. bit.bio's work aims to address that, meaning we could have more scientific and medical breakthroughs in the future. As someone who is interested and involved in this space, I'm particularly inspired by the work it's doing, and the positive impact it could have on drug discovery and medical research. 
Kry — Sweden
Last but certainly not least is Kry. It's amazing to me that we can order a takeaway on our phone and bank on our laptops, but healthcare still lags behind. Kry is building a new model of health delivery through its app, which allows patients to book video appointments with GPs and qualified health professionals in a matter of minutes, through either their smartphone or tablet. This digital-first approach means people can get advice and support in a much more accessible way.
Read here to find out why Johannes Schildt thinks Germany will be the biggest healthtech market for Kry in a couple of years time.
Raoul Scherwitzl, co-chief executive and cofounder of Natural Cycles
Natural Cycles is based in Stockholm and provides a digital method of birth control.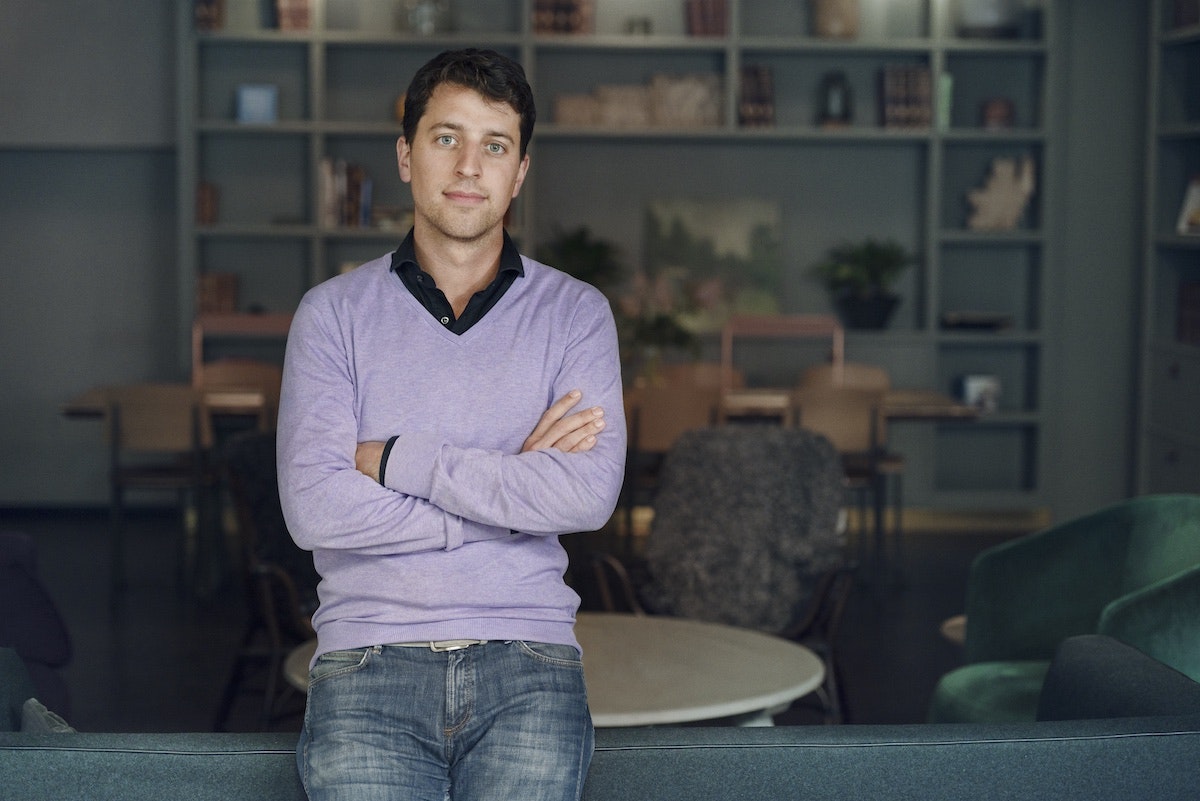 Likeminded — Germany
Mental health is an important health area that traditionally has been underserved and stigmatised, a situation that became even worse under Covid-19 induced lockdowns around the world. Likeminded is a provider of mental health services in an online group format and it addresses two important challenges when it comes to deploying mental health services at scale — cost and availability. Fusing tech with the group format allows Likeminded to service many more mental health sufferers with a limited number of mental health professionals, and it is cost effective.
Grace Health — Sweden
Grace Health is building a digital 'friend' to women in emerging countries, helping them with female health challenges they can't talk to their families about such as first menstruation and how to get contraceptives. Its focus on low income settings will have an impact.
Cirqle Biomedical — Denmark 
OUI is a new type of contraceptive, a gel-like substance that women apply in their vagina. It then creates a type of 'barrier' that protects it from the sperm. It's hormone free, somewhat non-invasive and quite revolutionary. I think expanding choice to quality contraception is key — and if their trials are successful — this product would be very well received by many women.
Awell Health — Belgium
Awell Health is crowdsourcing care pathways, and thus is trying to make sure that the best contemporary care can be provided to as many patients as possible. It's a compelling proposition, and one which could over time play an important role in helping the physical and specialist care outlets upgrade the [tech] stack.