Self-administered pregnancy kits have long been a staple of modern medicine, but blood, urine and other tests that can be done at home, by non-professionals, are increasingly spreading into other areas of diagnosis.
The last few years have seen a steady rise in startups in particular offering home testing healthcare solutions, catering for anything from medical diagnosis, to wellness, to tests aimed at supplying personalised vitamin and mineral supplements.
Even so, most startups have struggled to move beyond the "worried well", or to be seen as anything more than a niche product for those looking to make lifestyle changes.
COVID-19 may be changing that.
"The reality for us all is that health and wellbeing has never been more on the agenda," says Hamish Grierson, cofounder of British startup Thriva, which offers smart finger-prick blood tests and saw its revenue grow 200% in the last year, with customers doubling over that period.
Thriva, which describes itself as a proactive health company, allows customers to check and monitor things like their cholesterol levels, and has processed more than 125,000 at-home blood tests since launching in 2016. It received a €4.4m extension to its €6.7m Series A funding round in March, bringing total funding to around €12m.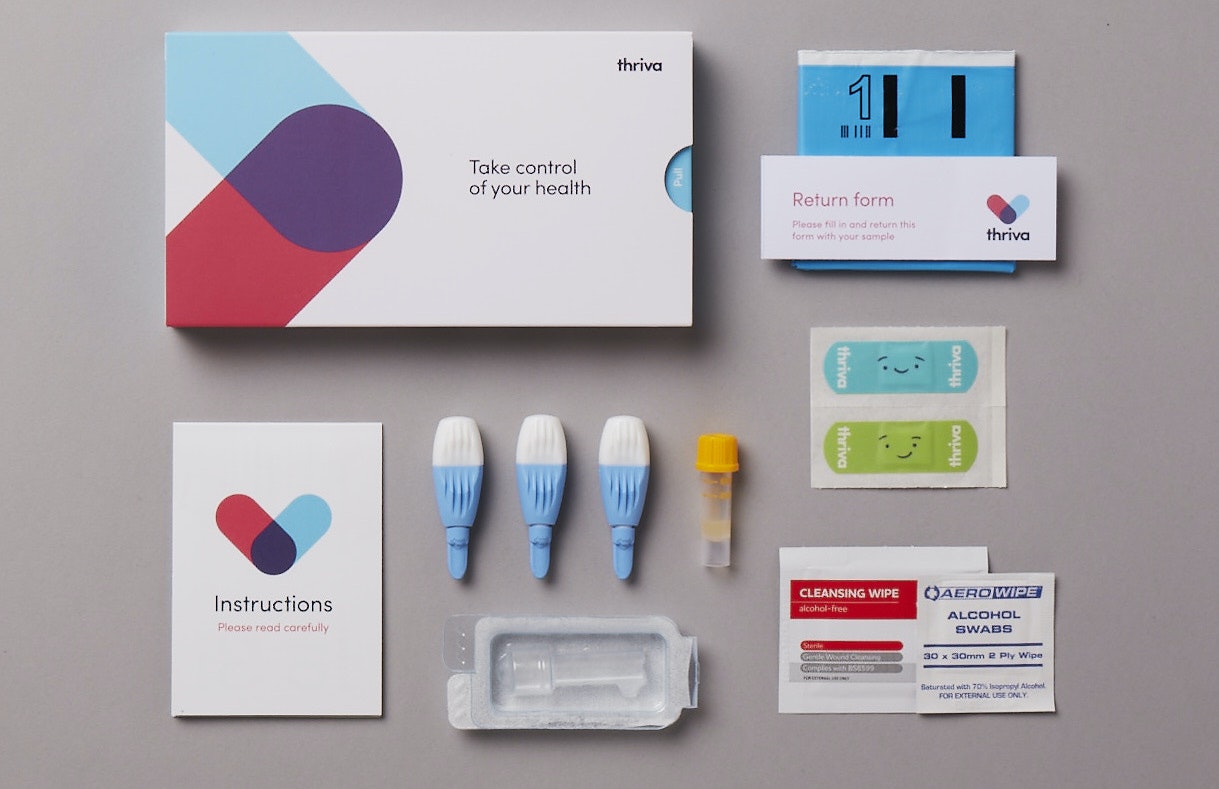 "We would never wish for this to be the case, because there is a huge amount of suffering and tragedy that comes with COVID-19, but equally, we are in a position where an increased awareness of health and wellbeing helps people to see the value of what we are offering," he adds.
Breaking through
Thriva isn't alone in pushing for at-home solutions, or in seeing the impact the current pandemic could have on the old ways of medical testing.
Christopher Aulin is chief executive of Capitainer, a Swedish startup which makes disposable blood spot sampling kits for people to use at home. It recently raised €1.39m. 
He says that blood samples — on which 85% of all medical decisions are based — are still mostly done in hospitals by professional health workers despite it not being necessary.
"Everyone thinks you should go to the hospital to draw blood," Aulen tells Sifted. "What COVID-19 does is it changes the way we regard blood sampling. In Sweden, everything is hospital-based, now suddenly home sampling is a worldwide thing."
Capitainer's blood-taking device is particularly focused on helping the chronically ill, like those with diabetics, who need regular blood tests for the rest of their life (Aulen says their kits can also be used for general wellness, but that there are cheaper products on the market for that.)
Those with chronic illnesses are also more likely to be reluctant to visit hospitals right now, due to fears of infection, making the home device more useful than ever.
The company has benefitted from fortunate timing, having relaunched its product in February with a device specifically tailored for home sampling, with a flat design that can be shipped in a standard envelope. Even so, their plan had been to roll it out gradually by the end of 2021.
"Everything that we before had planned two years away, it's happening now," says Aulen, who says they've chosen to resist ramping up too fast, in a way that could put quality at risk. Even so, "I believe that if we had a couple of million cards today we would have sold them," he says.
Filling a need
Those running home-testing startups believe they can help make the current medical system work more smoothly and economically but getting patients to do as much as possible from home.
"We've got more people, more tests and more treatments than ever before, but actually the model for the way healthcare is delivered hasn't really changed," says Andrew Botham, cofounder and chief science officer at UK startup TestCard, which has created an at-home urine test solution.
"It's still a case of: you perceive something is wrong, you get off your couch, you go to either your doctor or to an emergency room, and that's it," he says.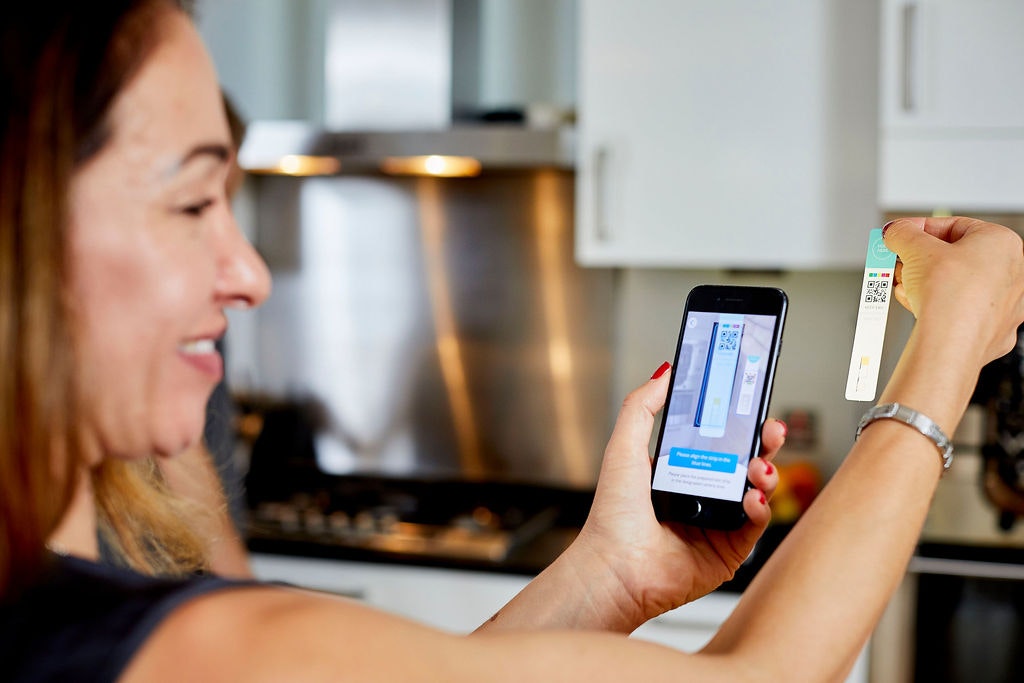 TestCard, which was founded in 2017, has been working with NHS bodies, as well as private health commissions in the United States and with a large pharmaceutical diagnostic company. Its first product is set to go on sale this month in the UK, Sweden and Norway.
Botham says that one in five women regularly have a urinary tract infection (UTI) and for these women it's more convenient to have a stack of their testing cards at home than go to the doctors all the time.
"They're quite small, they're relatively cheap. You keep them in your drawer and next time you think you may have a UTI, test it and just send the results through and a doctor can prescribe off the back of that," he says.
"Screening in people's homes takes the burden off the healthcare system," he adds. "You catch things earlier. People are going to be in the system less, and they're more likely to get better."
Work to do
There are still plenty of challenges facing those trying to bring testing into the home, however.
"I think it is very much about just going beyond the interesting and the nice-to-know, and really helping people to understand and then helping them to make positive change," says Grierson.
He adds that a lot of startups assume that if they build something good, customers will come. "I've created this thing, which can be really good for you, and therefore people will engage with it. It doesn't work like that, unfortunately. We would be a much healthier society if it did," he says.
Convincing people to take their own tests, and pay for the privilege, will likely continue to be a major barrier to widespread adoption, especially in countries with free medical care.
Partnership is key
At the same time, while selling directly to consumers might seem like the obvious business model, home-testing startups are seeing the value in working closely with existing health providers.
"I think partnerships are key for companies like us," says Botham. "TestCard is a tool, and we think it's a really good tool, but tools are only good if they are used."
Healthcare providers also appear to be seeing the benefit.
Thriva's Grierson says that when the pandemic began they started getting requests from research organisations, clinical trial operators, hospitals, private specialists and surgeries. "Overnight it's just leapfrogged probably two years worth of thinking, and it's very unlikely that we will go back," he says.
The company has so far signed 10 partnership agreements, with half of those coming since the beginning of this year. "Although the numbers are small, it's stacked heavily into 2020."
"I think it will become a core part of our business," he adds. "We've been working on this for two years, but it's been a much smaller part of our focus but the impact of COVID-19 has been to just accelerate the number of people who need it."
Is the doctor home?
Despite the progress, significant barriers remain.
Mario Cantero, cofounder and chief executive of Madrid-based Melio Health, agrees that the current global situation has strongly accelerated trends that we were already seeing — of people taking control of their own healthcare testing — but he doesn't think self-administered tests are there yet, or that most people are ready for them.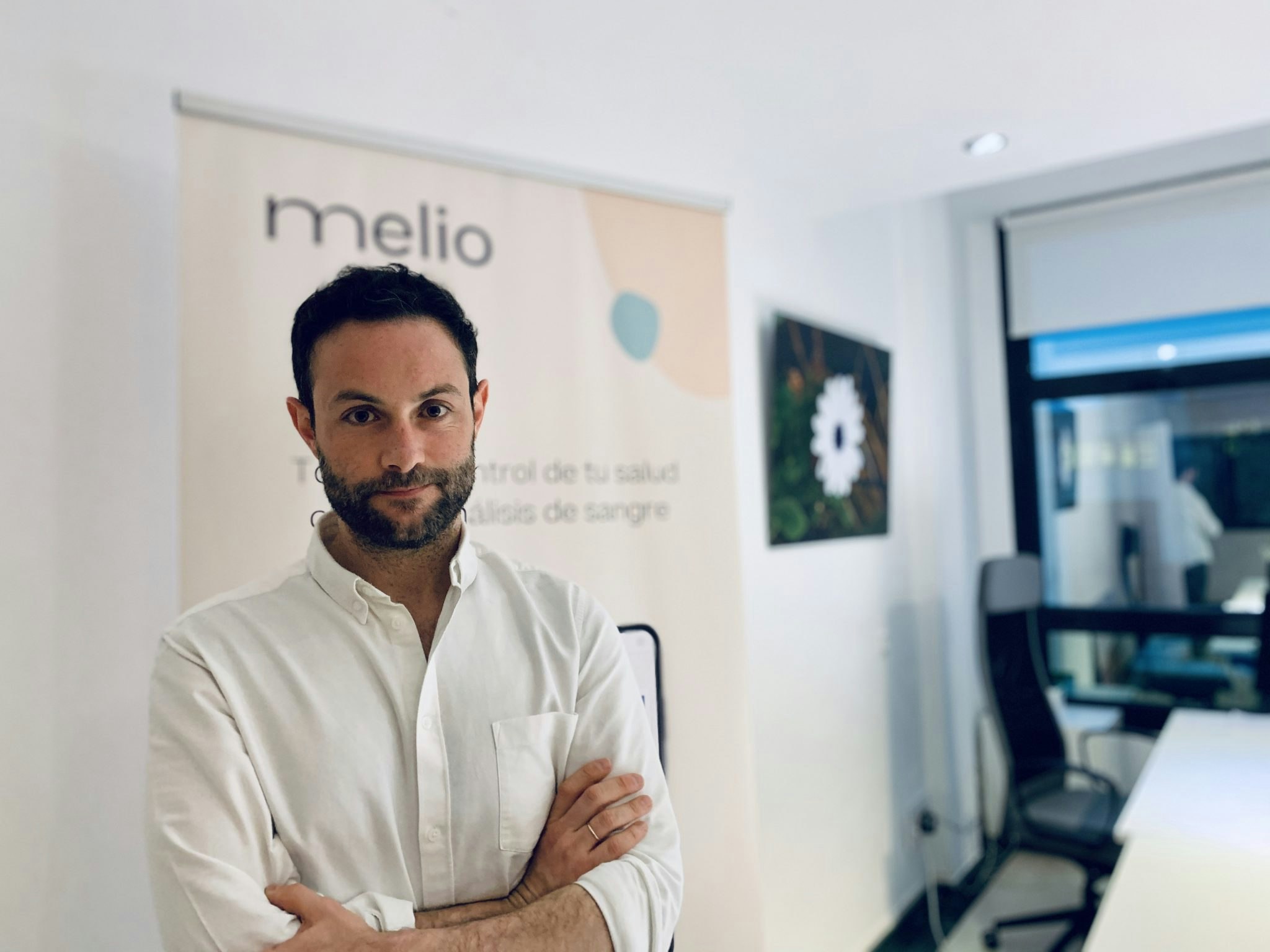 "Our view is that people are more interested in having someone go to their house, especially with our types of products," he tells Sifted.
The startup, which was founded in 2019 and received €600k in seed funding this February, is focused on venous testing — drawing blood from the veins — rather than fingerprint testing.
This requires people to actually visit physical testing locations or have a nurse come to their homes, but it also allows the company to assess many different health markers, like testosterone, ApoA, ApoB, estradiol, glucose, cholesterol, PSA and iron. The company currently has access to more than 25 partner testing locations in Barcelona and Madrid, with plans to roll out across Spain this year.
"When we think about the general health checks, if you are going to go on the private pay route probably you want access not just to convenience but also to a wide range of markers," Cantero says. "Truth is, today, fingerprint testing does not allow for some of these markers to be tested properly."
He also adds that a lot of self-administered samples are not taken properly, and need to be done again. "Even if the sample is taken properly the quality of the sample is not good enough to be analysed properly. We see that for certain specific tests that require high levels of quality or quantity." 
Despite this, Cantero says that they are open to developing self-administered, at-home testing. "We are spending a lot of time thinking about it, but we will use it for the right things and especially when the right technology comes up. There are a lot of interesting technologies that are coming to market in the next few years to solve some of these problems."