To see how fierce the competition for early-stage deals in France has become, look no further than the $50m Series A round announced today by the Paris-based Homa Games.
Founded three years ago, the video game platform only closed its $15m seed round back in February. Chief executive Daniel Nathan said he wasn't looking to raise more but couldn't ignore the incessant knocking of VCs on his door.
Among those banging the hardest was Northzone, the London-based VC firm with Nordic roots that has been frustrated in its previous attempts to crack France's red-hot early-stage funding market. Even in the busiest European tech market of all time, some investors say France has become the toughest — and most expensive — battleground.
French startups, which were begging for early-stage capital just a few years ago, have seen their average seed round jump from €300,000 in 2011 to €2m this year. While there has been a rise across the continent, France is now above the European average of €1.7m, the UK average of €1.8m and behind only Germany's €2.5m, according to Dealroom.
The story is the same for Series A, where the average deal size in France has soared from ​​€2.4m in 2011 to €12.1m since January. That again tops the European average of €12m and the UK average of €11.8m while lagging Germany's €14.1m.
Until maybe five or 10 years ago, I felt it was very French and it was hard to get access to this very tight French

circle.
That early-stage surge has scrambled the rules of the game in France. Established funds are retooling their approaches as new investors proliferate and foreign VCs invade what had until recently been an insular ecosystem. Those outside VCs are still racing to create the kind of networks and deal flow they established long ago in the more mature UK and German markets.
Northzone partner Pär-Jörgen Pärson hopes the Homa deal is a sign the firm finally has a foothold in Europe's hot new startup hub.
"Until maybe five or 10 years ago, I felt it was very French and it was hard to get access to this very tight French circle," Pärson said. "But now it has become more international and I think that's something we're seeing the fruits of right now. It's gone from being a closely guarded secret to being very appreciated by the global capital markets."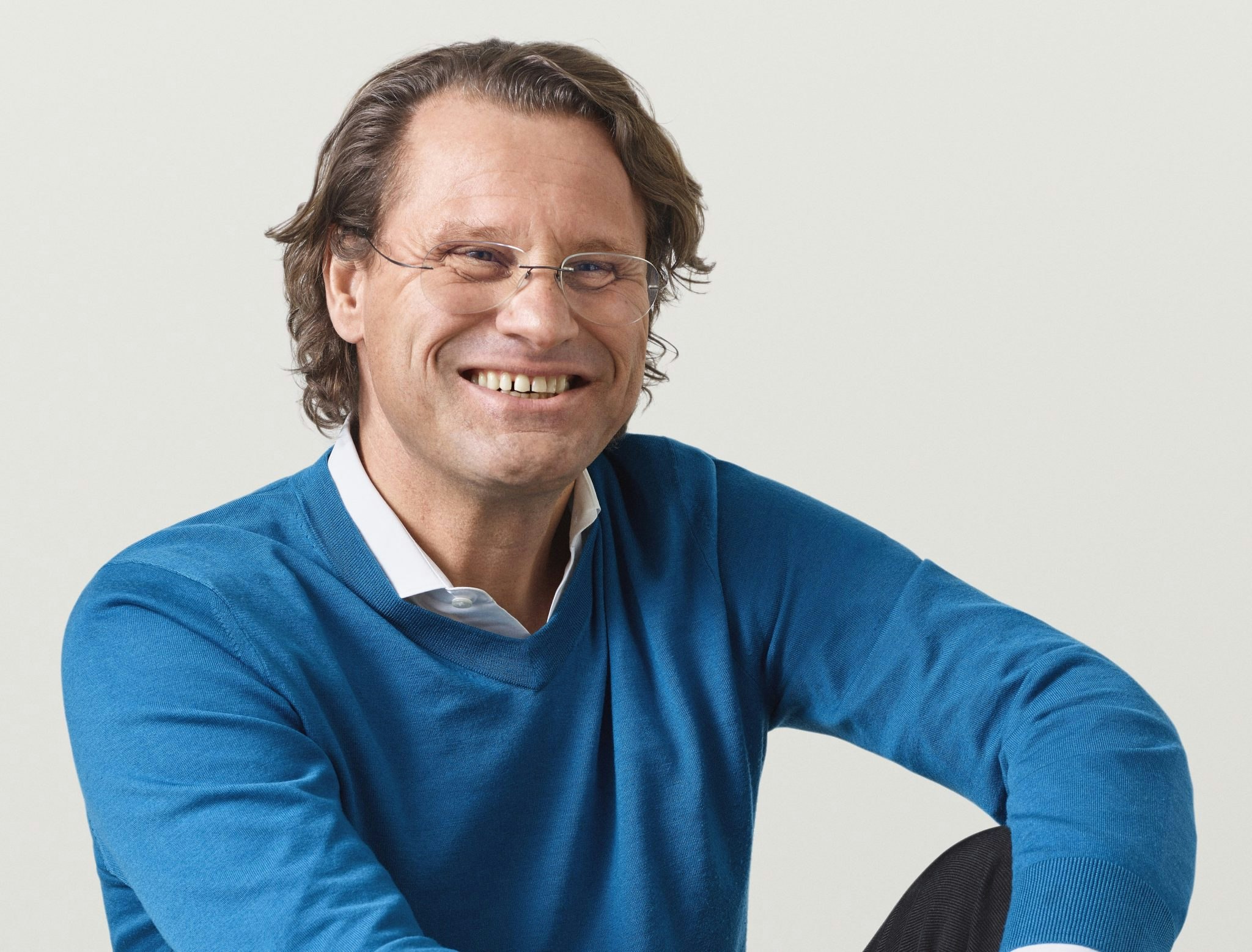 Funding frenzy
The French early-stage market has been built on a foundation laid by two lead actors.  The first is Bpifrance, the state bank that has been pumping money into startups over the past decade. The second is Kima Ventures, a pre-seed fund created by billionaire French entrepreneur Xavier Niel and managed by Jean de La Rochebrochard.
Thanks to Kima's standing and the dearth of early-stage alternatives, de La Rochebrochard said investing research typically involved watching his inbox. Just about anyone starting a company would come to Kima first. "In the past, the deal flow was automatically coming into our mailbox," he said. "We received emails and were replying and we weren't missing most of the deals."
He detected a shift in 2018 as France's startup groundswell gathered momentum. Kima, which had traditionally had a global focus as well, decided to make French deals 90% of its portfolio going forward. But even then, he saw the pace accelerating, and Kima had to become more proactive in seeking out promising founders by doing things such as scraping social media data and monitoring business filings.
Last year, Niel and de La Rochebrochard partnered with Pia d'Iribarne, who had previously been at Accel and Stride, to launch a seed fund called New Wave. He said the goal was to have a vehicle that would allow them to invest even if they missed the pre-seed opening.
The time between a company being founded and funded is so much

shorter.
"The time between a company being founded and funded is so much shorter," he said. "We are proactive and they to reach all the founders who are starting something new. And even then, we have to fight."
The crowded market is forcing VCs to adjust their approach. Raphaëlle d'Ornano, managing partner and founder of D'Ornano + Co, advises many of the biggest French startups and VCs on fundings and acquisitions. She noted that early-stage funding is also getting more aggressive because investors are more confident about the prospects for exits and returns, particularly in areas like fintech. That's critical if the funds are ever going to make the kind of returns that would justify the valuations.
As numbers get bigger, some French firms are shifting to back companies even earlier in their lifespan. "Series A investors have gone to seed because that's all they can afford," she said. "Seed is the new Series A."
Government push
France could only dream of this kind of hectic activity a few years ago when startups were scraping around for funding and the government was trying to convince the world that the country had entrepreneurial potential.
To help address that shortfall themselves, in 2011 the French government launched a strategy that has succeeded spectacularly in its goal of expanding the number of seed investors.
That year, worried that the French financial scene was too conservative to back risky startups, the government launched the Fonds National d'Amorçage (FNA) which was a fund of funds designed to provide cash to VC firms that backed early-stage startups. Bpifrance, the country's national bank which manages the FNA, recently released a report card on its performance.
Of the €1bn allocated to two FNA funds over the past decade, €755m has gone to 37 venture funds managed by 19 VC firms. €345m of that money has been invested in startups, including four that are now unicorns (Alan, Mirakl, Shift Technology and Jellysmack). Each fund runs for five years, and Bpifrance is now trying to make the case that the FNA should be renewed for a third fund.
That money has helped spawn a new generation of seed funds in France. Frst, for instance, evolved out of a family office called Otium Capital. Bruno Raillard and Pierre Entremont managed Otium but decided to expand into a standalone fund two years ago because they felt there was still a seed gap.
Raillard acknowledges that since then the market for early-stage deals has intensified and become more competitive, though he doesn't see valuations as being out of control. Instead, he sees the rising price tags as reflecting the growing robustness and maturity of the ecosystem.
"In regard to just the French ecosystem five years ago, it was geared toward first-time entrepreneurs and you didn't have large scaleups or repeat founders," Raillard said. "Over the past three years, that has changed dramatically."
These days Frst is seeing far more founders who either have worked for big names like BlaBlaCar or who are launching their second or third startup. These founders are not only more attractive because of their experience, but are also savvier about funding and have stronger networks that allow them to make the funding process more competitive, Raillard added.
Entrepreneur's market
One beneficiary of the funding boom is Aurélien de Meaux, cofounder and CEO at Electra, a mobility startup that is building a network of recharging stations for electric vehicles.
Previously, de Meaux had started Cheerz, a photo printing startup that was acquired in 2018 for €45m. The company had more than 200 employees and was profitable, offering a strong track record for his next adventure.
Given the ambitions and capital costs for Electra, de Meaux said the company needed a fast start. So he sought a big seed pot to create the necessary momentum. Ultimately, the company closed a €15m seed round in June that included money from Serena (which had also backed Cheerz), Eurazeo and Frst as well as a network of business angels.
Along the way, a couple of family offices and some angels dropped out of negotiations when they felt the valuation was getting too high, according to de Meaux.
"The pitch and the selling was to say, 'This is such a big sector,'" de Meaux said. "The market is huge, so it doesn't really matter what the valuation is in the first round. Because if we can make a really big energy company, the upside will be big. But it does put a lot of pressure on us."
Sunday is another case that is emblematic of the new early-stage mania and how French founders are placing their global ambitions out front.
The company is a new breed of French tech startup. It has two French founders who are based in London and Madrid and also created the Big Mama Italian restaurant chain. A third founder is an American who lived in Paris for a decade but now lives in Atlanta. The bulk off its employees are in Paris.
Taking a QR payment system they developed for Big Mama, the trio raised a €20m seed round just a few weeks after the company was founded. The company has signed up 1,500 restaurants in the five months since it launched, has been used by 1.1m customers and already has 170 employees.
CEO and cofounder Victor Lugger said investors, including New Wave, saw the global potential of the company and its traction and decided to bet big on helping it scale to pursue the opportunities. Last month the company closed a €100m Series A round.
We were not expecting to raise a round again so soon. But once we did, it literally took a

week.
"We were surprised by how fast it was growing," Lugger said. "Of course, you are ambitious. And the demand for this is now. We were not expecting to raise a round again so soon. But once we did, it literally took a week. Everyone has heard stories about funds fighting over deals. We decided to go with people we already had connections to."
The seed scramble
Meanwhile, international investors who want to crack the French startup market are adjusting their approaches. Early-stage firms such as Speedinvest of Austria, Cherry Ventures and Headline (formerly known as e.ventures) have all recently hired partners on the ground.
Marguerite de Tavernost, who opened Cherry's Paris office in 2019, said the firm felt it needed someone close to the French ecosystem whose network and knowledge of different actors could help it spot potential deals with companies flying under the radar early enough to invest. That was the only way they could overcome the advantage of local investors as deals are happening faster and faster.
"There is less time between first contact and a deal," de Tavernost said. "So, we need to adapt to that timing and time frame where sometimes things can happen within 12 hours."
Northzone had been among those who had been stymied in their attempts to land an early-stage deal in France. Speaking at a conference earlier this year, Northzone associate Maxine Rior said a glut in the French seed market was making valuations absurd.
"Let me put it this way," Rior said. "I don't understand how a few other funds kind of make their economics with the valuations they pay or the bets they take... I'm very impressed and would love to kind of understand the conviction behind them."
The firm had not opened a Paris office, but it did partner with a scout and Pärson continued to visit along with other partners. He said Northzone came close on six or seven deals but was eventually shut out. Still, he felt each failed negotiation was helping to build the firm's knowledge, network and visibility in France.
That venture scout eventually led the firm to Homa. The company makes a platform that uses data on top of a game engine to help developers rapidly build and launch video games. Nathan, the cofounder, said Homa also builds its own games and has already helped produce dozens of successful titles.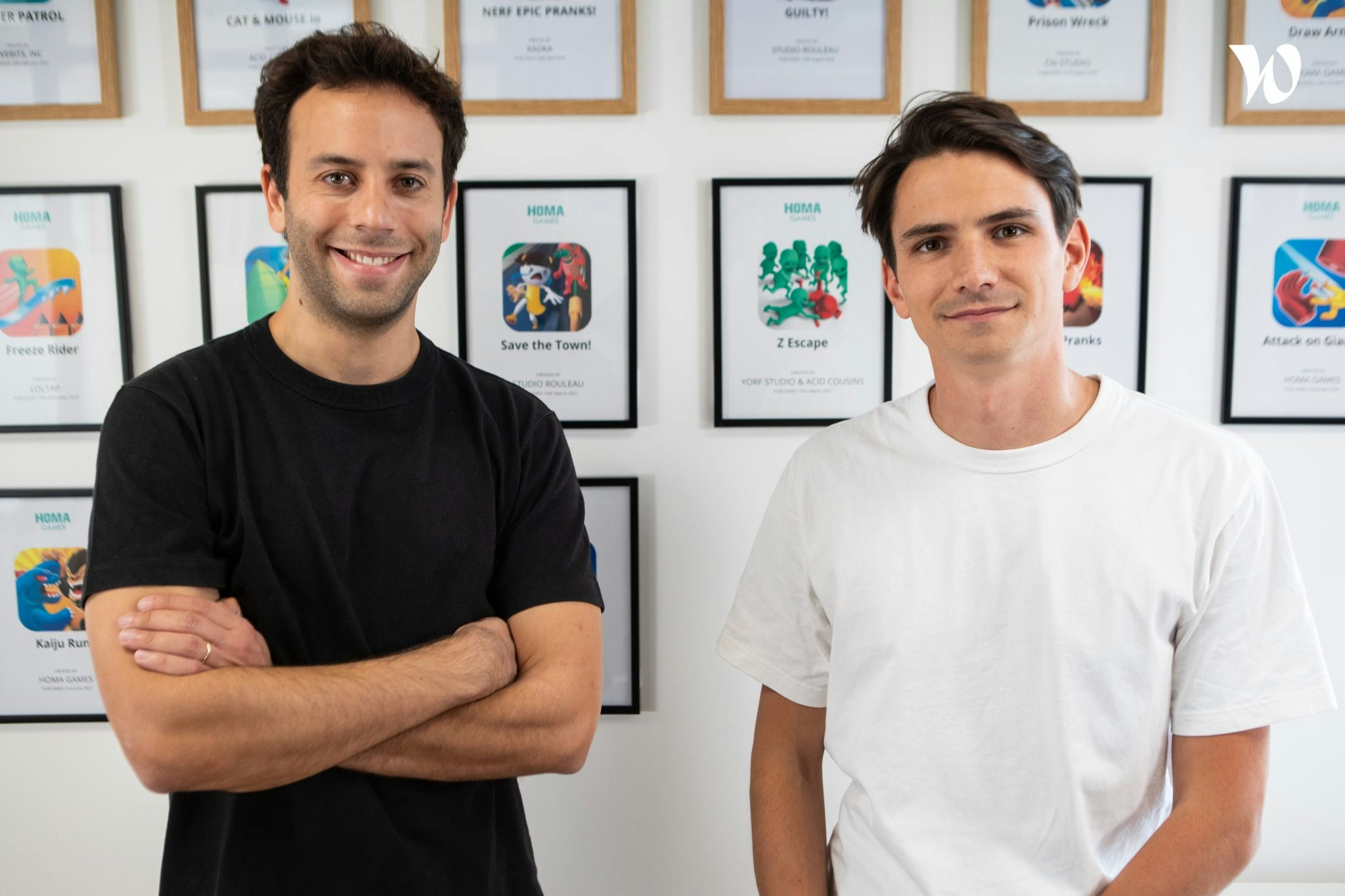 While Homa wasn't necessarily looking to raise more money so soon, he was persuaded by Northzone's track record and Parson's experience in leading companies all the way to IPOs. The firm also helped bring in investors such as the founders of King and Spotify. Nathan is counting on the money and the experience of his investors to help the company pursue acquisitions of game studios and the talent it needs to become a global player.
"We were oversubscribed," Nathan said. "We had actually a lot of choices, even from very big American VCs. But when we talked to PJ and Maxine, they were very smart. They got our industry really well. And we were able to bring on board these other rock stars."
That said, Pärson and Northzone still had to make their case against international competition. In the end, he felt comfortable that Northzone found a way to invest without breaking the bank.
"We felt like we could be their partners for these days and so we asked what they need for the timers in order for us to be their partner," he said. "I think we were both very happy at the end of the day. I wouldn't say it was an outrageous valuation. But it certainly wasn't a lot valuation."