Holvi, the Finnish startup that offers digital banking services for sole traders, freelancers and microbusinesses, is entering the crowded UK fintech market and says it is undaunted by the uncertainty around Britain's departure from the European Union this week.
The UK is Europe's biggest market for small businesses and the big prize for fintechs wanting to cater to this market.
"It is the biggest sole trader market in Europe. There are nearly 6m small businesses and three-quarters of those have no employees, i.e. they are one-person operations," says Antti-Jussi Suominen, chief executive at Holvi. "If you want to make it big in Europe in this area you have to be in the UK at some point."
Europes's SME banking markets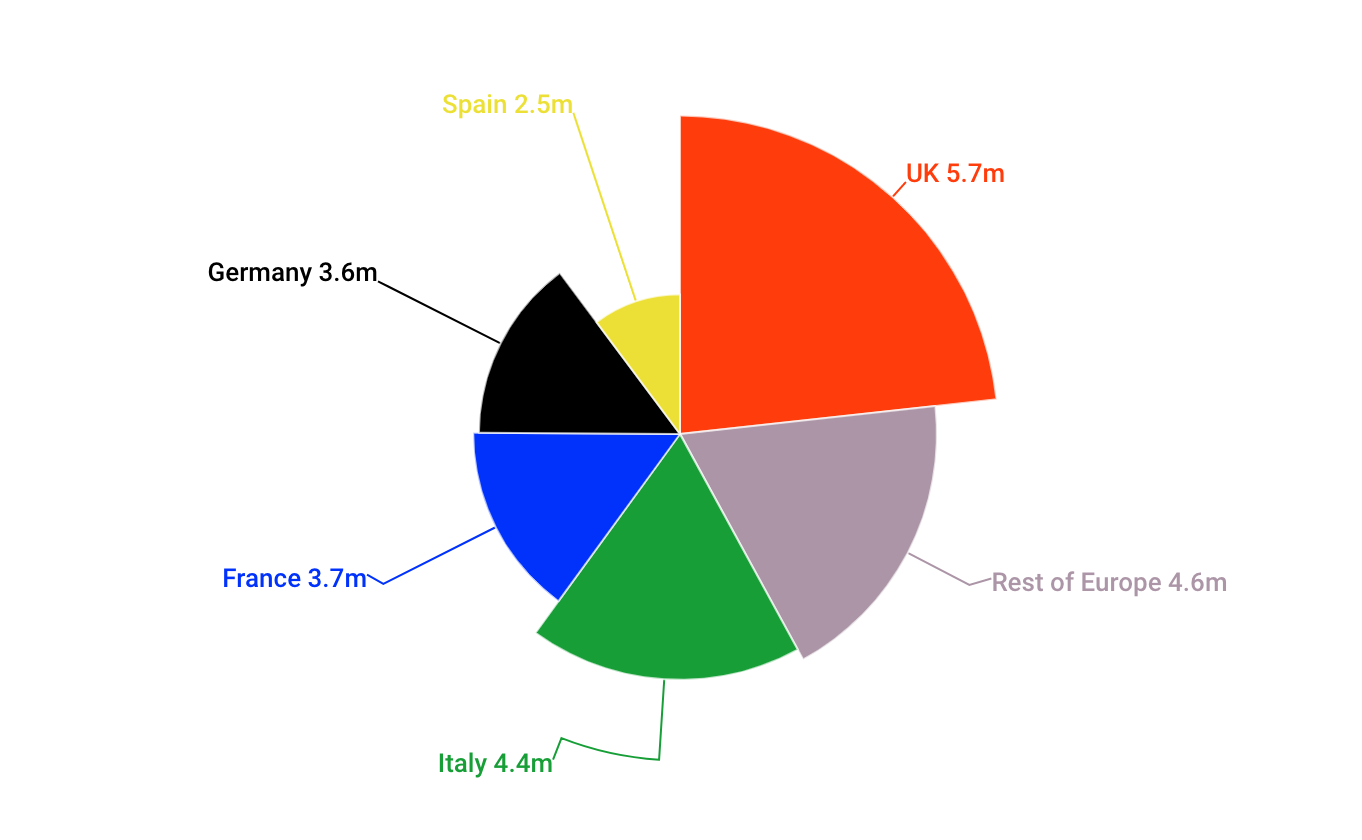 This is part of the reason why Holvi has pushed ahead with launch plans despite admitting that there is a great deal of business uncertainty still around Brexit.
"Our risk team has specced out all the different options, but there isn't a lot of guidance," says Suominen. "We don't know much about what will happen with Brexit, but those 6m small banking customers will still be there."
Holvi is authorised to operate across the European Economic Area (EEA) under the Payment Services Directive by the Finnish Financial Supervisory Authority (FSA). Whether the company will have to apply for a different licence in the UK in due course is unclear.
Holvi enters a relatively crowded market, with many fintechs vying to serve small business clients. Coconut, Anna and CountingUp also all provide banking for microbusinesses, while many of the challenger banks, such as Monzo, Revolut and N26, are expanding their focus from retail customers to small businesses. (Read more about how the business banking startups compare).
Holvi, which was acquired by BBVA in 2016, has a reasonable amount of firepower thanks to its big corporate backing. It also hopes to win over customers in the microbusiness segment by offering useful tools, such as the ability to generate and send invoices and receive instant notifications when they are paid, all in the app.
"The biggest pain point for small businesses is being paid late and this tool can help you stay on top of that without having to constantly check your bank account constantly," says Suominen.
"The biggest strategic hurdle for us is still the fact that high street banks still have a majority of these small business customers. We have to convince them there is a better alternative."
This could, of course, eventually cannibalise parent company BBVA's profits. Conveniently, though, the Spanish bank has no retail operations in Finland, Germany or the UK, the main countries in which Holvi operates.
"It is actually a great way for BBVA to learn about these markets," says Suominen. In other words, Holvi may serve as a great Trojan Horse for BBVA to learn about these markets without its competitor banks noticing.