Hexagon, the Swedish conglomerate, used to make the kind of surveying and construction equipment that only a civil engineer could get excited about.
But five years ago, the company launched its first "consumer-style" products, a range of sleek, black, easy-to-use reality scanning devices that are now used in Hollywood and beyond.
Burkhard Boeckem, Hexagon's softly spoken CTO, who dresses a bit like a tweedy academic, suddenly found himself spending time in LA, hanging out with artists and special effects directors who had begun using the company's reality-scanning devices for film sets and other creative work.
The devices have been used to preserve the wall paintings in Nefertiti's tomb in Egypt and to digitise the stage art used in Elton John's Farewell Yellow Brick Road tour. It's been used to map the Orpheum Theatre in Canada for a Tribeca Film Festival award-winning VR film and to create the special effects for Star Wars and Marvel films.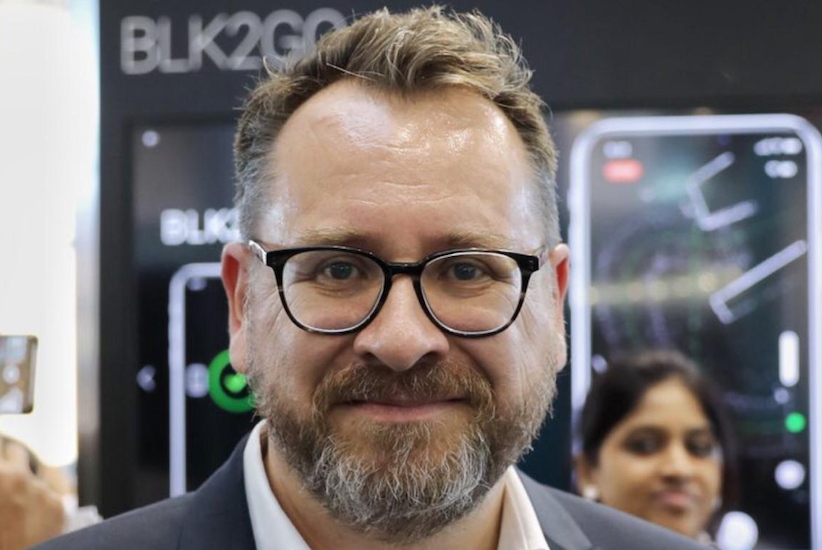 Its first products were hand-held laser scanners that looked like trendy coffee machines and were designed to be very easy to use.
"It had to look like something you would buy in an Apple shop," says Boeckem. "For such an entry-level product, we invested a lot in the surface and finish. It has no plastic parts, it is all metal."
Hexagon has kept going with the series, and the two most recent product launches are an autonomous drone that can scan an area as it flies and a small scanning device that can be fixed onto the back of Spot, the Boston Dynamics robotic dog, or any other autonomous robot.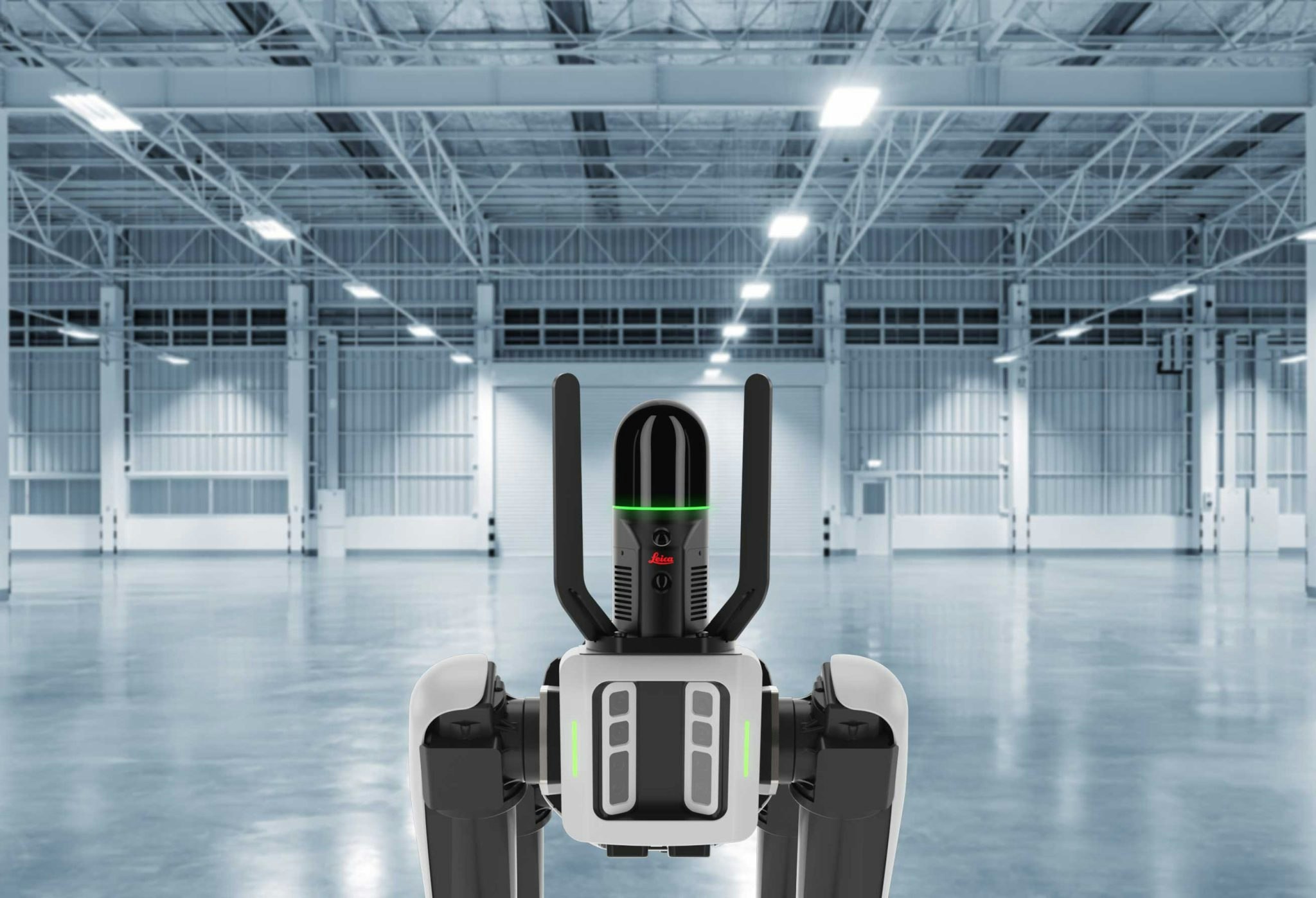 There has, of course, been some grumbling from Hexagon's traditional clients of surveyors, architects and engineers, who, at least in the early days, criticised the consumer-focused BLK series as buggy and inaccurate. But Hexagon is still making big, chunky, rugged products for them. The relatively inexpensive BLK series has been about winning new markets — and it seems to have worked.
"Disruptive projects are meaningful to us in terms of new customers. They bring more than 50% new customers, and take us into new industries or segments. These products have allowed us to expand into media and entertainment where we previously had no legacy."
How did Hexagon do it?
1/ Hire a disruption team from outside the business
It's not easy for a big conglomerate to create a new product division from scratch. Hexagon did it by setting up a separate "blue" team to push forward this disruptive innovation. The existing "green" teams continued to work on its specialist lines, making small iterative improvements. But a different set of engineers — mostly hired from outside the company — came in to work on the disruptive products.
This new set of engineers had to be more comfortable with agile working and relish a lack of strict rules. They had to be willing to work more irregular hours and to pivot the design several times. There was rarely much crossover between green and blue engineers, Boeckem says.
"Our experience from the last six years shows that you are either blue or green. I've not yet seen a green team turning blue," he says.
In addition to building its own internal teams, Hexagon has also made a number of strategic acquisitions to bolster its capabilities, including buying software surveillance company Tacticaware and the mapping division of Danish consulting and engineering group COWI.
2/ Shield them from the rest of the business
The blue teams report directly to the CEO and CTO, and are to some extent "shielded" from the rest of the business. They do not, for example, have to report results in the same way as the rest of the business and they can launch a project more quickly. Whereas a traditional Hexagon project might need 600 pages specifying all the requirements, a "blue team" project can get the go-ahead off the back of a five-page PowerPoint, says Boeckem.
It's not an easy ride, though, he stresses: "The blue teams are reviewed directly by the CTO and CEO, and we give very direct feedback in terms of what we like and what we don't like. So they're much more exposed."
3/ The disruption team needs to move much faster than the core business
Projects are cut quickly if they aren't working. "We can kill it within a month," says Boeckem. The teams work in two-week sprints and if an ailing project can't be turned around enough during two of these — four weeks — Boeckem usually calls a halt.
One example of a project that ended up being halted, pivoted and restarted was Hexagon's attempt to make a lidar system for autonomous cars. They soon discovered that they would struggle to match the size and performance of competitors and so opted to leave the auto market alone. The product was readapted, however, to be a surveillance camera — the BLK247 — able to detect intruders, even in the dark.
4/ You need a 'wow' factor to make a splash in a new market
Though Boeckem — a 20-year veteran of Hexagon's Leica Geosystems division — had little experience of consumer products, he had a gut feeling about the importance of aesthetics and image.
"Where there is disruption you need to create some sort of emotion. It has to be something cool, you have to get people to say 'I want this'. Therefore, one of the criteria for success for the BLK range products is coolness.
"We ask 'does this have a wow effect, do I want this?' It's beyond the product just fulfilling its purpose and doing the job."
Product projects can be cancelled or pivoted if the wow factor isn't there — another reason to employ engineers who are happy to work in uncertainty.
5/ An insider leading the team can get leadership support more easily
Boeckem was lucky in having senior-level support from the get-go. He had a long-standing friendship with Jürgen Dold, president of Hexagon's Geosystems, Geospatial, and Safety & Infrastructure division. Dold and Boeckem had worked together for 20 years and had developed a laser tracking system together. They both had a desire to do something disruptive with BLK — in both the product and the way of working on it. A high-level ally gave Boeckem the support he needed in the early days when the project was just an unproven idea.
The blue team budget is substantial — "double-digit millions" even in the early days, says Boeckem. "If we were serious about trying to disrupt ourselves, we had to have the courage to do this properly." All in all, Hexagon spends about 10% of its €500m R&D budget on disruption, and the blue teams now account for around 10% of the company's headcount.
6/ Make sure even the "non-disruptors" share any upside
From the start, Boeckem has tried to get support for the project by making sure everyone shares in the success. Every employee, green or blue, gets a bonus when the blue teams score a hit. "This made the acceptance of these products really easy," Boeckem says.
Did it work?
It appears so. The Geosystems division, that the new consumer products sit in, has become the growth engine of the company, with 16% organic growth in sales in the first nine months of 2021, compensating for slow or stagnant growth in other parts of the company.
"We don't break out specific numbers but what we can say is that the BLK Series is strategic to Hexagon. It's a key component of our Smart Digital Reality capabilities enabling us as a business to enter new sectors such as media & entertainment," Boeckem tells Sifted.
Hexagon also recently spent $1.2bn buying quality data management company ETQ, something that the Hexagon leadership sees as a strong fit with its new reality capture capabilities.
The ultimate sign of how well a disruption gamble has gone is what happens to its leaders. Note, then, that  Boeckem was recently elevated from his role as CTO of the Geosystems division to the role of CTO of the whole Hexagon business.
Lessons from Hexagon:
A long-term insider leading the disruption project helps get leadership buy-in;
Disruption teams should be hired mostly from the outside;
The disruption project should have different rules from the rest of the business. It must be able to move and pivot at a faster speed;
When introducing a new product, it needs to have no expense spared on the "wow" factor;
Have an insider as a leader or as a strong ally;
Share the rewards.