Just as in 1881 the western imperialist powers carved up Africa between them, now it seems the ride-hailing companies are racing to establish footholds in the continent's lucrative urban transport markets.
French start-up Heetch is the latest to join the battle, having raised $38m in a Series-B funding round from investors including Cathay Innovation and Total Ventures to help fund a launch across francophone Africa. The French company has recently started operations in Morocco and the Ivory Coast and plans to launch in Algeria, Cameroon and Senegal this summer.
Estonia's Taxify, meanwhile, is offering services in Uganda, South Africa, Nigeria, Tanzania, Kenya and Ghana, while Uber operates in these six countries plus Egypt and Morocco. Uber also bought Careem in a $3.1bn deal that put it in a dominant position across the Middle East.
Heetch, meanwhile, is hoping to steal a march in the western corner of the continent where linguistics may give it an advantage.
"Taxify is quite big in Africa but it is mainly in the English-speaking countries," says Teddy Pellerin, chief executive of Heetch. "African markets are quite local, however, and when we go into a French-speaking market as a French company we are able to understand the local regulations and requirements much better."
Africa represents a faster growth opportunity than Europe, where many ride-hailing companies have become bogged down in negotiations with city regulators. Heetch and Taxify, for example, are still waiting for licences from Transport for London that would allow it to start operations in the UK capital.
Heetch, which has previously raised $16.5m, is the number two challenger to Uber in France and Belgium, but has so far found it tricky to expand elsewhere in Europe. The company competes with its bigger US rival by offering customers slightly cheaper prices and giving drivers a bigger cut of the fare - Heetch takes just a 15% fee, compared to 25% for Uber.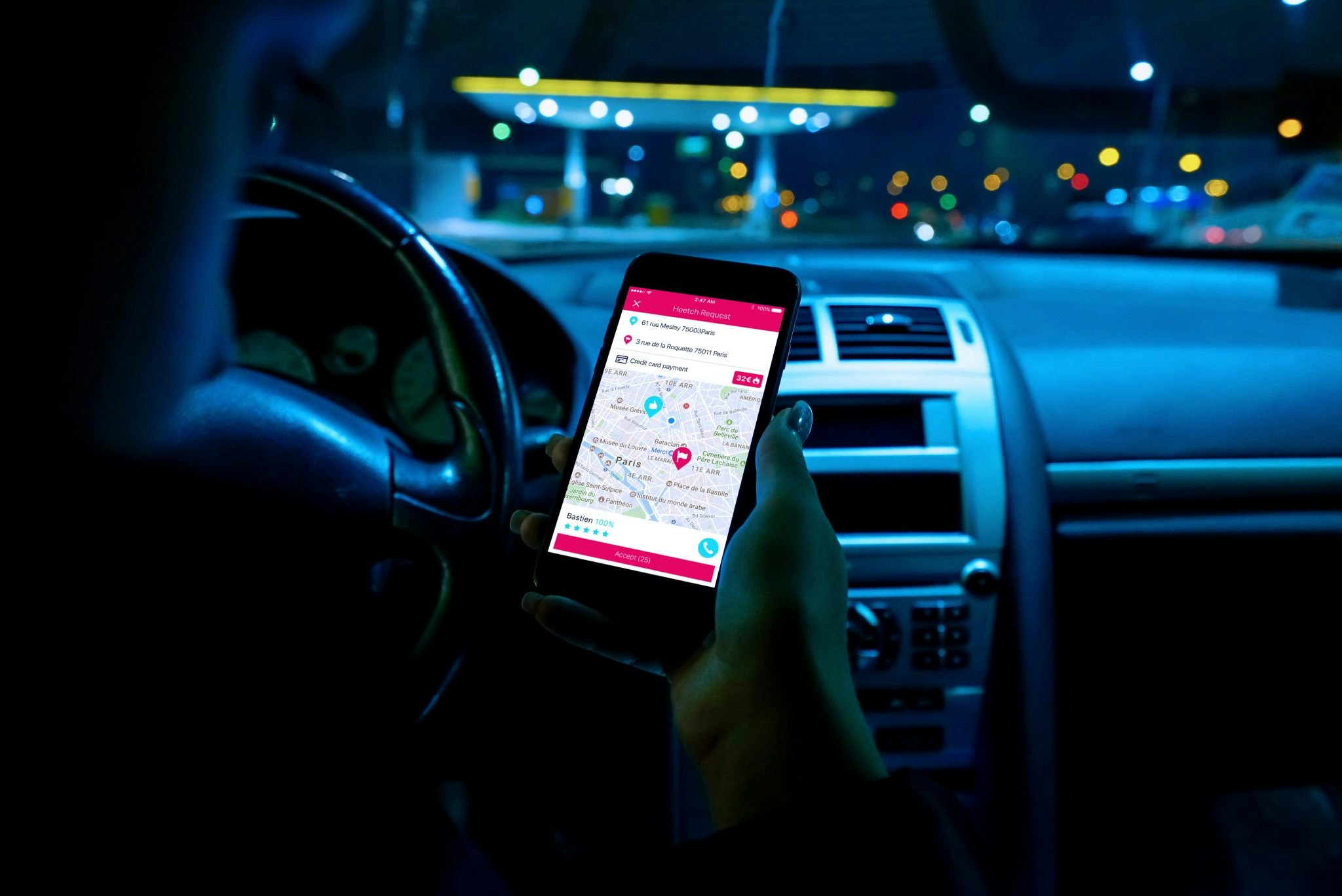 The company also tries to market itself as a "younger" and more fun ride, where customers can request music and sit in the front passenger seat with the driver. Pellerin says it is a strategy that he expects to work well in markets like Spain and Italy, although he suggests it may be less popular in the more dour northern and eastern parts of Europe.
Expanding to Africa requires a  different strategy again, says Pellerin.
"They don't have strong public transport networks so many people are already using taxis just to go to work. The prices are very cheap already so we can't compete on that. But we can bring some efficiency to the market," he says. "Using an app can make it easier for taxis to find passengers and to change pricing at busy times. We can help with balancing supply and demand."
Cathay Innovation and Total Ventures join Heetch's existing shareholders Idinvest Partners, Innov'Allianz, Alven, Felix Capital, and Via-ID, who all took part in this latest round.