Hedosophia is not the type of firm to make a splash. The London VC is often referred to on press releases simply as "a large unnamed investor" and portfolio companies must seek permission before talking about their backer.
But the $1.5bn firm — which has backed the likes of N26 and Wise and typically invests at the growth stage — now wants to make itself known to young startups via a scout programme it started earlier this year. It's enlisted around 20 elite C-suite startup operators and angels across Europe to join the scheme, multiple sources have told Sifted.
Among the known scouts are:
Charles Delingpole, founder and chief executive of London-based fintech ComplyAdvantage;
Alexandre Prot and Steve Anavi, cofounders of Paris-based B2B fintech Qonto;
Max Tayenthal and Valentin Stalf, cofounders of German digital bank N26;
Oscar Pierre, cofounder and chief executive of Barcelona-based delivery giant Glovo;
Chad West, former communications chief at Revolut;
Noor van Boven, former chief people officer at N26.
Hedosophia's scouts will be writing cheques of between £20k-30k on the firm's behalf, sources say. That's notably smaller than the $10m-$30m cheques that Hedosophia tends to write, suggesting the firm wants to invest much earlier as funding rounds get more competitive.
It's very advantageous in how much money [the scouts] can deploy and how they can deploy it — it's very

efficient
And the scouts are already at work. One recent deal confirmed to have involved a Hedosophia scouts is Semper, a pre-seed startup focused on equity liquidity started by Balthazar da Lavergne.
Insiders say that the Hedosophia scouts are already getting noticed. It helps that they don't have a fixed budget — unlike many other schemes — and there are very few restrictions on what they can invest in (bar anything illegal).
"It's very advantageous in how much money [the scouts] can deploy and how they can deploy it — it's very efficient," one investor who knows several of Hedosophia's scouts tells Sifted.
Hedosophia declined to comment.
The scout life
In starting its own scout programme, Hedosophia is following in the footsteps of large US firms like Accel and Sequoia, which both launched some of the first schemes in Europe over the past two years.
Accel scouts are among the best capitalised and the most autonomous — in the latest cohort, each scout was awarded $200k to invest in any European startups of their choosing. Among the Accel scout team are Hanno Renner, cofounder of HR unicorn Personio; Georgie Smallwood, chief product officer at scooter operator Tier; and Tristan Thomas, former VP of marketing at digital bank Monzo.
Meanwhile, Sequoia's European scouts get around $100k each, and have invested in dozens of startups.
European firms that have similar programmes include Atomico, Backed VC, Blossom Capital and Ada Ventures. All of them constitute exclusive clubs of experienced startup operators or angels who use their networks to find the next big talents.
Scout programmes have generally been welcomed by early-stage startup founders as a viable way to access top funds.
However, that has started to put pressure on angel investors and some early-stage and seed funds — especially because some scouts and their institutional backers have started to lead seed rounds.
It's telling that Hedosophia scouts have been specifically instructed not to lead seed rounds, one source tells Sifted. The scouts are, however, able to invest more cash separately as angels.
The mysterious Hedosophia
Hedosophia was founded in 2012 by Ian Osborne, a secretive 38-year-old London socialite and entrepreneur.  Since then it's quietly established itself as one of Europe's most serious fintech investors despite keeping a very low profile.
Hedosophia's other partners include Philippe Teixeira da Mota, Caspar Wahler and Chris Corbishley.
Over the years, Hedosophia has built up a portfolio of some of Europe's best-known fintech startups. These include Wise and SaltPay in the UK; Billie, Raisin, N26 and Wefox in Germany; and Alma, Lydia and Qonto in France.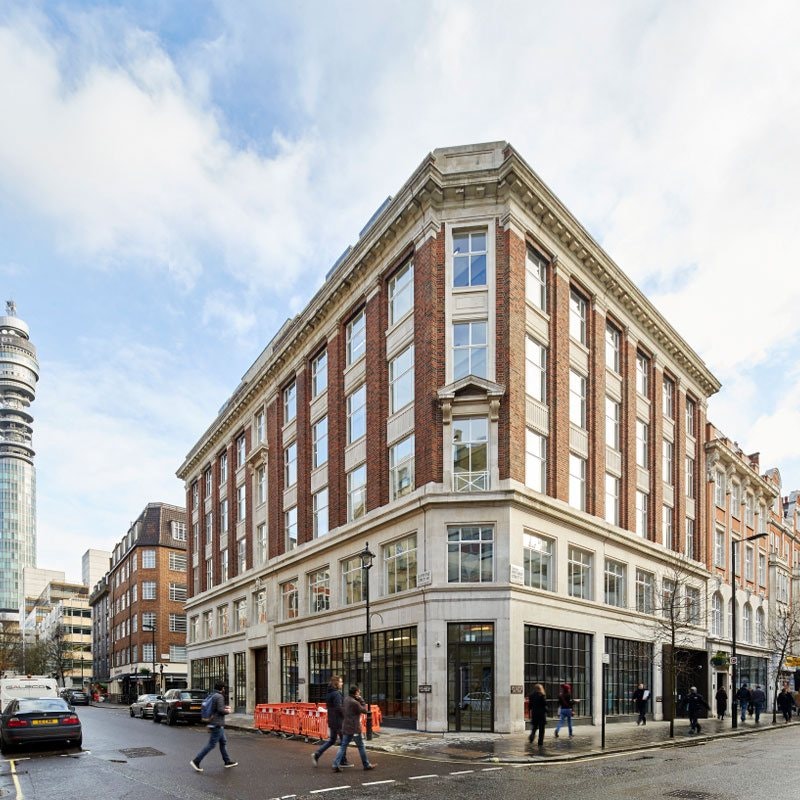 Little is known about Hedosophia's LPs, however.
Public filings in the US show that Hedosophia now manages over $1bn in equity investments, but its investors are unnamed. VC investors usually get their money from pension funds and family offices, but sources close to Osborne believe he also drew on his vast network of politicians and billionaires to build the fund.
The FT recently reported that its institutional investors now include universities and insurance companies from the US, Japan, Canada and Sweden.
Outside Hedosophia, Osborne is also privately an angel investor. He has backed the likes of Babylon, Thread and Dice alongside DeepMind founders Demis Hassabis and Mustafa Suleyman.
His firm — and its unknown LPs — now clearly also want a piece of the angel pie.
Additional reporting by Amy Lewin