This roundup first appeared in our weekly Wednesday newsletter. If you'd like to get our sector-special roundups straight to your inbox each week sign up here!
1) Digital vet platform FirstVet raises €18.5m to fund international expansion
On-demand video consultations with doctors have proven popular — healthtech startup apps like Kry and Babylon have been downloaded more than 1.2m times in Europe — as patients show that they're keen for flexible checkups.
Now it turns out that people want on-demand video consultations for their pets, too. 
FirstVet is a three-year-old Swedish startup that puts pet owners in touch with vets via an app. It's expanded into neighbouring Norway, Denmark and Finland, as well as the UK and has clocked up more than 200,000 registered users.
One Trustpilot reviewer said it's "great for emergencies that probably aren't emergencies". Other reviewers were pleased that FirstVet saved them a trip to a clinic — and a hefty bill.
Like many doctor apps FirstVet has built partnerships with several insurance companies, including Bought By Many in the UK, making the service free for some users. For other UK customers it costs £20-30 per consultation.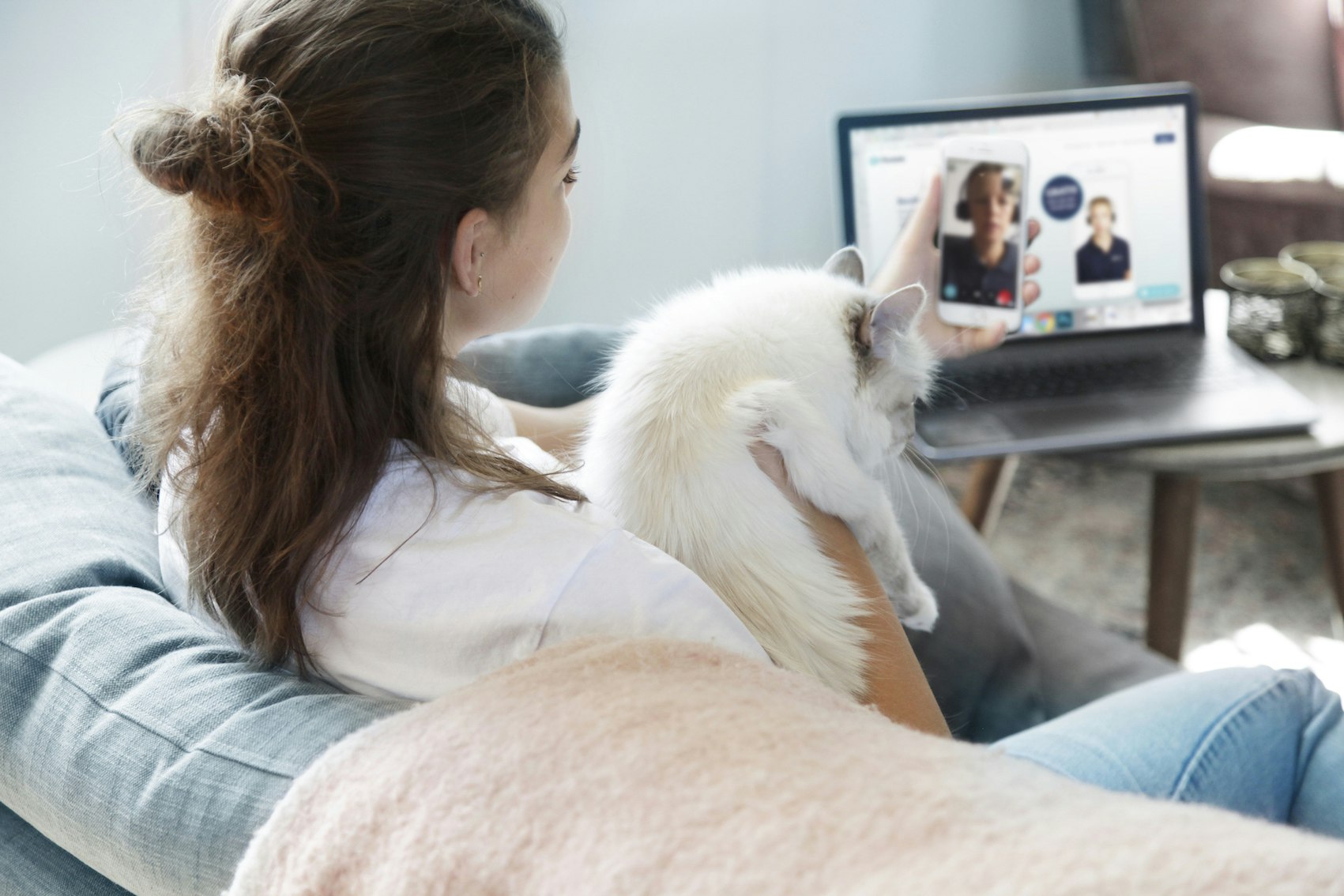 Dogs are the most commonly treated pet, followed by cats. Horses account for 4% of consultations, while perhaps the most unusual treatment FirstVet has assisted with was organising an x-ray for a goldfish. 
With its latest injection of funding — an €18.5m Series B led by London-based fund OMERS Ventures, with participation from Creandum — FirstVet plans to launch in other markets, such as France, Germany and the US. There's big money to be made heading to North America: the US veterinary care market was worth $70bn in 2017, compared with only €9bn in Germany.
FirstVet currently has a team of 35 and works with 150 vets.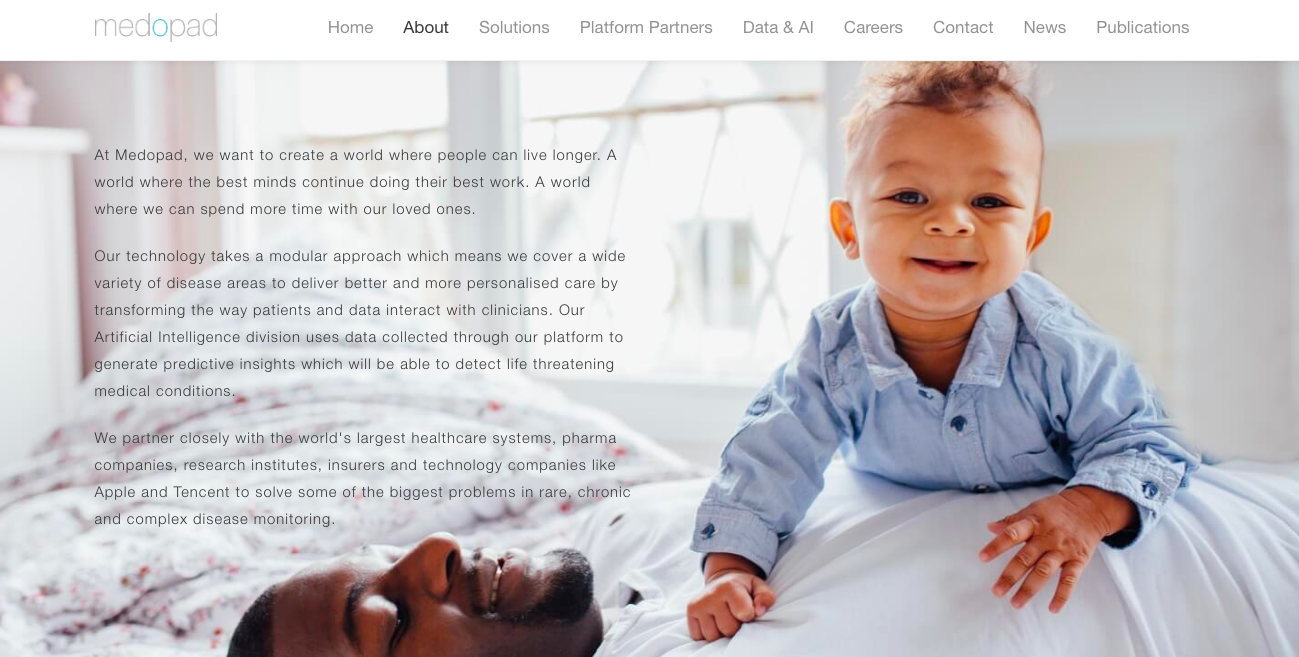 2) Pharma giant Bayer leads a $25m round for Medopad
Pharma giant Bayer's venture capital arm, Leaps by Bayer, led a $25m round of investment into UK medtech startup Medopad. 
It's not the only big firm keen on the company; Medopad also works with Johnson & Johnson, GlaxoSmithKline (GSK) and Chinese internet giant Tencent, amongst others.
Medopad, founded in London in 2011, builds and tracks digital biomarkers (i.e. indicators of illness or disease picked up by apps and wearables). These help doctors monitor patients' conditions via an app.
It's also integrated several other healthtech companies within its platform, such as medical equipment firm Medtronic and heart rhythm monitor FibriCheck. This means clinicians (and patients) can use Medopad to track several conditions — rather than using a separate app for each. 
Many healthtech startups are making a platform play: from Berlin-based digital diagnosis app Ada to Paris-based health insurance provider Alan all aspire to be a one-stop-shop for patients' health needs. 
Few European healthtech businesses have landed as many corporate and hospital partnerships as Medopad, however. Earlier this year, it began a clinical trial with Tencent to test the use of artificial intelligence to diagnose patients with Parkinson's disease. It also signed a three-year contract with one UK hospital, The Royal Wolverhampton NHS Trust, to offer remote support to patients living with heart problems and diabetes. Medopad has also begun acquiring competitors; last September it bought US rival Sherbit.
3) Natural contraception startup Inne raises €8m
Inne is far from the only fertility and contraception startup in Europe. There are now quite a few, including Natural Cycles, a birth control app, Moody Month, an app which helps women track their hormones and Clue, which helps women track their periods. Many of these aim to help women return to their "natural cycle" and move away from hormone-control pills. 
Berlin-based Inne has developed a saliva biosensor device to help women work out when they'll be most fertile. The product, which can be used to get pregnant or avoid getting pregnant, will launch later this year. 
London venture capital firm Blossom Capital led the round, with prominent angel investors Taavet Hinrikus and Tom Stafford also participating. 
Inne joins the booming world of European femtech — from digital doctors specifically catering to women to menopause tech.
In other healthtech news:
 Europe gets a new €20m medtech fund. White Fund is a freshly-launched €20m fund, based in Belgium and focusing on early-stage medtech startups. It plans to invest in around 10 companies and help them navigate the complicated journey towards regulation. Currently it is looking for startups with a proof of concept and some traction.