According to Silicon Valley mythology, promising startups are founded in garages. That is true in the unlikely entrepreneurial hotspot of Bromsgrove, too.  
In 2012, Ben Francis, then a 19-year-old fitness fanatic and Aston University business student, launched Gymshark with some of his schoolmates from his parents' garage in the British Midlands. His mother, an NHS coronary care nurse, helped him sew the company's first pieces of gym kit. Last month, General Atlantic, the US growth equity fund, bought a 21% stake in Gymshark to help finance future expansion, valuing the business at $1.45bn. 
"The last eight years have been nuts," says Francis in an interview with Sifted. "The last six to 12 months have been even crazier, not only doing the deal but seeing what's going on globally."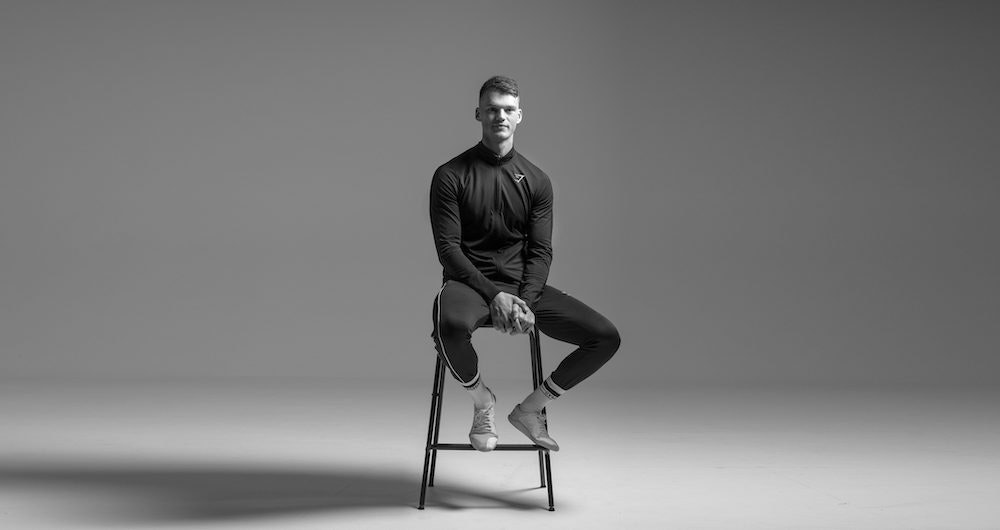 Now a 500-employee multinational business based in Solihull, Gymshark has developed something of a cult following among bodybuilders around the world. It has also built up a community of 12m social media followers. It is one of the fastest-growing companies in Britain, recording £18.4m in pre-tax profits on £176m of revenue in the year to end-July 2019. Backed by General Atlantic, the 28-year-old Francis now has his eyes set on further expansion in North America and Asia in his quest to rival Nike or Adidas. He still has a 70% shareholding in the business.
Melis Kayha Akar, a principal at General Atlantic who helped negotiate the investment and is joining Gymshark's board, says that Francis is a "very young, very driven" entrepreneur who has succeeded in building a disruptive and differentiated business. Gymshark has done a great job of exploiting social media and the shift from offline to online commerce and focusing on the fast-growing health and wellness market, she says. "Ben has been visionary in capturing these three macro trends." 
Here are some of Francis's insights into:
How to develop products and build a brand.
How to grow a global company.
How to manage people — and yourself.
Developing product and building a brand
In building Amazon, the core philosophy of its founder Jeff Bezos has always been: start with the user and work backwards. Francis has stuck to that mantra in developing Gymshark, too. It helped that he was himself his original user. "It sounds a bit selfish but the product came from what I wanted," he says.
Back in 2012 body-building was something of a niche activity in his home town and he had to scour the internet to find diet supplements and suitable clothing. But when he started attending fitness events around the world he discovered a big community of fellow lifters that captured his heart and sparked his entrepreneurial ambition.
"As I was messing around posing on Facebook, I realised that no one did the clothes that I wanted. You end up having conversations with like-minded people. Someone would say: 'no one's doing a really nice pair of bottoms that are fitted and tapered and make your calf look big' and then you'd just go off and do it."
Francis has always resisted selling Gymshark kit through mainstream retailers, even though he has passed up a lot of revenue in doing so. Instead, he has insisted on selling direct to consumers via the Gymshark site. To build the brand, Francis sent his clothing to the heroes in the lifting community he followed on YouTube and asked them to give feedback and promote the product. "They liked it and wanted to be part of Gymshark. We created this cool, quirky brand that was speaking to the community when no one else was."
We created this cool, quirky brand that was speaking to the community when no one else

was.
At the start, Gymshark did not pay any of its influencers but it now signs up to 5-year contracts with some of its biggest stars. These influencers feature in online training videos and attend Gymshark events. They also use the community to promote their own personal brands. Some of Gymshark's athletes, such as Lex Griffin and Nikki Blackketter, boast millions of followers on YouTube and Instagram. "We have a dedicated management for them at Gymshark. We really go the extra mile for all these guys because we know how important they are for the brand," Francis says.
With customers in 131 countries, Gymshark relies heavily on data to analyse demand and predict trends. But Francis says one of the things of which he is still "hyper aware" is the importance of face-to-face conversations even as the world moves increasingly online. As Gymshark's chief product officer, Francis says some of his best ideas still come from talking with customers. One example was how Gymshark introduced camouflage-patterned gym clothing two years ago following a conversation with a customer in Canada.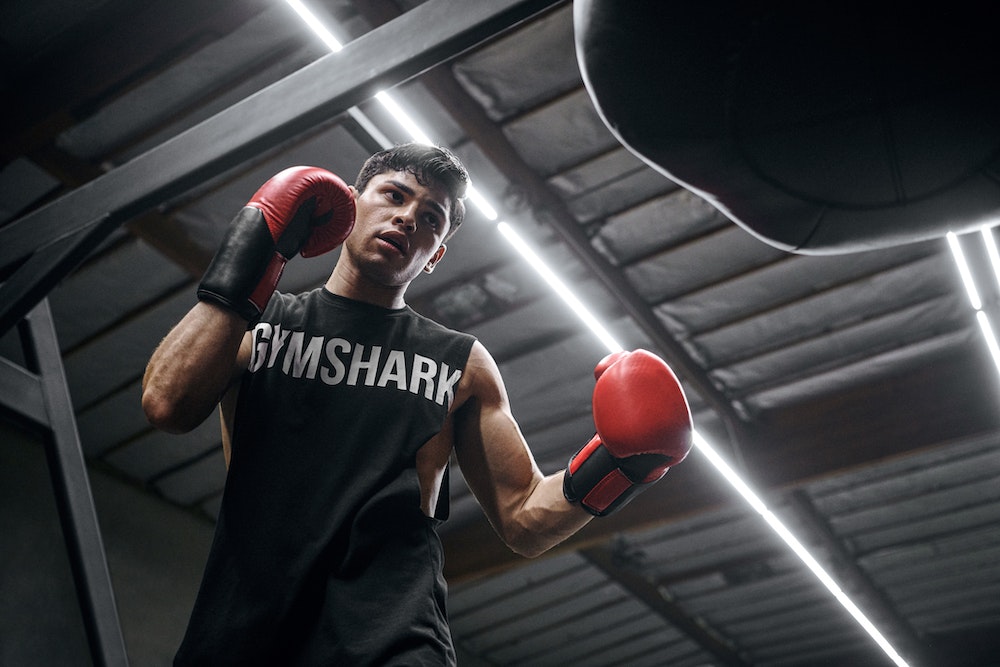 "In Toronto I went to all the events and was just chatting with a Canadian guy and he was saying: 'Hey man, you Europeans you all wear your black clothes, your grey, your navy but us guys in Canada we want some camo. Why don't you do it?'" On returning home, Francis added a load of camo to Gymshark's product line and it flew out the door. 
"One conversation with one guy in the community in Toronto delivered tens of millions of revenue to the business within 18 months. It just shows even now the power of having conversations with the community."
Gymshark is a great example of a relatively new kind of consumer brand business that puts community before product. Francis believes that this makes it a more defensible business. "If I was speaking to a financier I would say: 'we sell really high quality product and we get it to our customers quicker than any of our competitors and at a much better price.' But ultimately, the community, what we give to them and get back from them, would be the biggest part of the business."
Growing a business
Francis says there are three stages to building a multinational business: the entrepreneurial impetus, the professionalisation imperative and globalisation drive. Each stage demands different skills from different kinds of people. The trick is to know where you are in the journey and to anticipate your future needs.
After founding the business with his inseparable friend and fellow gym bunny Lewis Morgan, Francis says their overwhelming priority was simply to get things done. "The main thing is being disruptive. You want to create something out of nothing. However we do it, it doesn't matter," he says.
The main thing is being

disruptive.
That served the business well as Gymshark found its feet. But Francis soon realised that the company needed to develop the back end of the business as much as the front end. That meant more professional management. Francis felt himself being pulled in too many directions at the same time, meeting a web agency one day or negotiating with a courier service the next. 
Each of these steps dragged Francis further outside his area of expertise and he decided he needed a more experienced manager. So in 2015 he recruited Steve Hewitt, a former Reebok manager and business consultant almost 20 years his senior, as managing director, now chief executive. "That decision is really difficult to make and not many people make it. You have to separate your ego from the business and be self-aware," he says. "But it was intuitive: seeing other people could do a better job than me."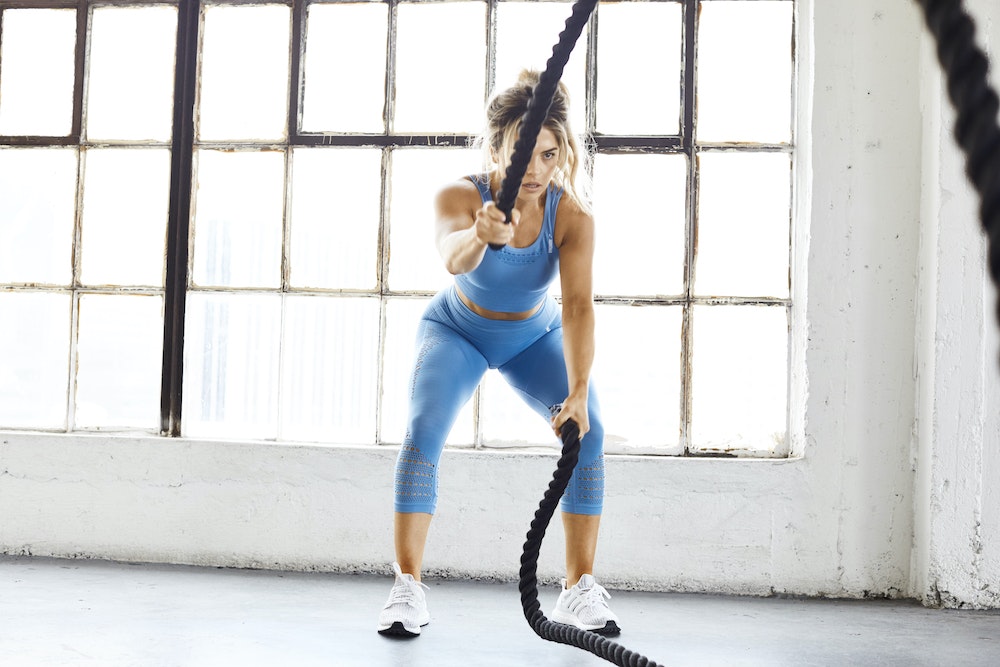 Even if a founder does step back from the top executive leadership position, it is vital they remain involved in all aspects of the business, he says. "When you get the experts in, the temptation is to say: let them crack on with their thing and I'll crack on with mine. But I remained involved and kept learning about finance, logistics, operations. That has allowed me to grow my weaknesses almost without consequences. I think that is really important," he says.
The increasing professionalisation of the business led to a parting of the ways with Morgan, who had thrived on the buzz of creating a business. "He was super-involved in the entrepreneurial phase but as the business developed I don't think he enjoyed it as much," says Francis. "It was tough but it was all amicable." Morgan has now walked away with £100m following the sale of his shareholding as part of the General Atlantic deal.
Francis had been determined to build a robust and profitable business before seeking any external financing. With the financial and managerial backing of General Atlantic, which has a strong presence in the US and Asia in particular, Gymshark will now accelerate its international growth plans.
Before the Covid-19 crisis, Francis intended to move to Denver to expand Gymshark's US office and spearhead Gymshark's North American business, which already accounts for half group sales. He will still do so, as and when he can. That move will also enable Gymshark's head office in the UK to focus more on mainland Europe. Its biggest markets in Europe are in Germany, Scandinavia and France. But Francis believes there is still plenty of room for growth. "I think there is a massive, massive opportunity there."
Managing people
As the business develops, Francis says the challenge is now to preserve the entrepreneurial, disruptive culture that fuelled Gymshark's early success while becoming a more professional organisation. "You want to maintain all the cultural characteristics that you have acquired but it is now about being super-strategic in your thinking," he says. 
"It is really important to me that we maintain that disruptive streak within us. As a business we are very flat, we are very quick, we are very agile. Where is the red thread in our structure that means if we need to make a decision at a moment's notice we can? It is so easy to become a big, slow and cumbersome business."
It is really important to me that we maintain that disruptive streak within

us.
The two ways in which Francis hopes to stay responsive is in continuing to listen to customers and responding to "diamonds in the data". He is also conscious that Gymshark now has to stretch its time horizons when it comes to its technology infrastructure. "The systems we implement today will be the legacy systems of tomorrow. You have to be very careful that you don't implement things for six weeks but damage you in six months," he says.
The Covid-19 crisis has presented a particular challenge in how to manage staff remotely. Francis has posted several videos to keep his employees up to date. He says the company has also put a lot of effort into helping employees with their home working conditions and mental health. As part of a "sweaty selfie" campaign, Gymshark has raised £180,000 for the NHS and helped support personal trainers, who could no longer work in gyms, by hosting online sessions. To date, Gymshark has not offered equity to most of its staff, although Francis says he is now considering how he might do so.
On Glassdoor, which enables employees to rate their employers, Gymshark scores 3.6 out of 5, which seems low for such a buzzy business. By contrast, Nike, which admittedly has many more employee reviews, scores 4.1. "I feel like everyone is super happy and loves working here," Francis says. "Maybe we'll have to work on it."
When it comes to offering advice to Sifted readers, Francis suggests that one of the things he wishes he had done earlier is to learn more from reading business books and talking to other entrepreneurs. He says he has benefited enormously from swapping ideas with business leaders, such as Harley Finkelstein, the COO of Shopify.
The book he'd most recommend is Poor Charlie's Almanack, a collection of speeches by Charlie Munger, business partner of the legendary Warren Buffett at Berkshire Hathaway. Francis says he is fascinated by the book, which he thought he'd hate. "It's mental right. Before I read it I looked at the book and thought this is an old boy, about 80 years old, he has spent his life investing. I thought what am I going to have in common with you? As I read it, there were so many commonalities in terms of how he looks at brands and a long-term approach to things," he says.
"It just shows how much you can learn from people who are not like you."