On a Friday evening in August 2007, the offices of the online review site Testfreaks opened for 30 odd startup founders. Why? To play poker.
The poker evenings, which have since become an institution happening three times a year, are run by founders for founders and have consistently managed to attract the crème de la crème of the tech scene such as Klarna's Sebastian Siemiatkowski and Spotify's Daniel Ek.
This is the story of that secretive event, which has been instrumental in shaping the Stockholm startup ecosystem from humble beginnings to a global tech city. It's also one which highlights how important networks are for an ecosystem and that great things can come out of community meetups — as long as you get the right people to attend.
So what was the first game like? Serial entrepreneur Anna Omstedt attended and was fascinated by the atmosphere.
"There was just me and another woman in the mix and it was a crazy amount of testosterone with an open bar with beer taps set up in the office," she tells Sifted. "The first person to run out of poker chips had to run to McDonald's across the road and buy cheeseburgers for everyone as a kind of punishment."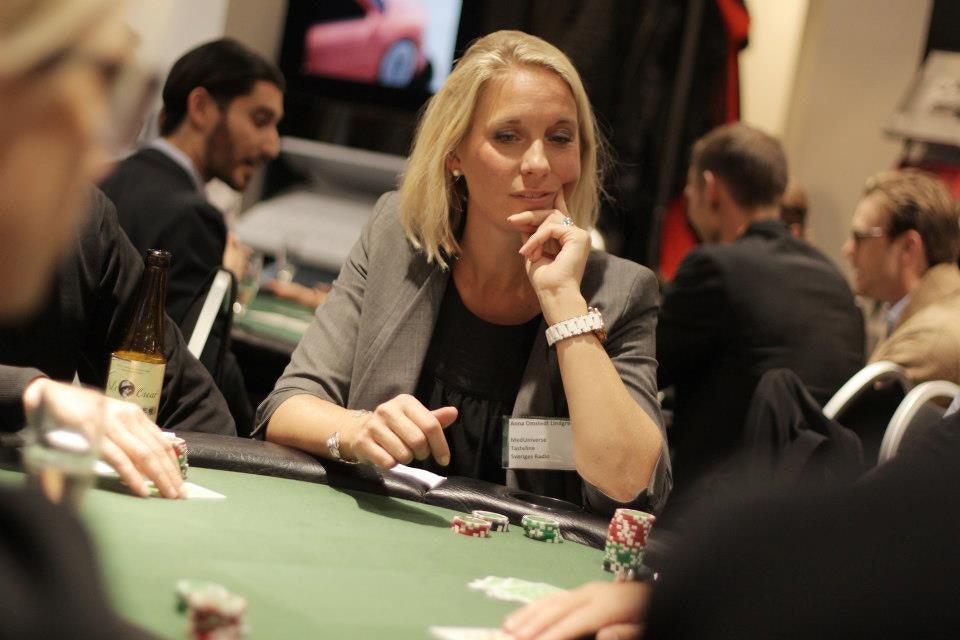 There was even a bit of ass-pinching happening from time to time in the early days, something that Josefin Landgård, the cofounder of the telemedicine platform Kry, experienced. She was introduced to the club by a cofounder for her first startup in the first year it ran.
"It was both terrifying and great fun. It was a bit of a shock to be 24 years old and get pinched in the ass in this context," she says. "It was also so much of my money that you had to tell yourself that you invested in your network."
The buy-in wasn't more than €50, but one could purchase more chips during the first hour of play.
How did it get so established?
The poker night has always been invite-only and attended by the best of Stockholm tech. With members such as Siemiatkowski, Ek and the likes of Martin Lorentzon, the networking possibilities were truly something that no other event could offer.
And where the successful founders are, that is also where the venture capital wants to be. Hans Otterling, a long-term partner at Northzone was an early supporter of the event, with Northzone as a sponsor. According to him, it was a great place to meet with founders and it provided something that did not really exist anywhere else at the time.
"This was before [Nordic tech conference] Slush and what was on offer were pretty boring conferences and seminars you had to sit through to actually get to talk to the other people afterwards," Otterling says.
"Lots of connections and businesses were done during these poker nights but what was so different about them was that they were so much fun. You were hanging out from 5 pm to late at night and no one lost too much money. And the winner was expected to spend all the winnings at the bar later that night."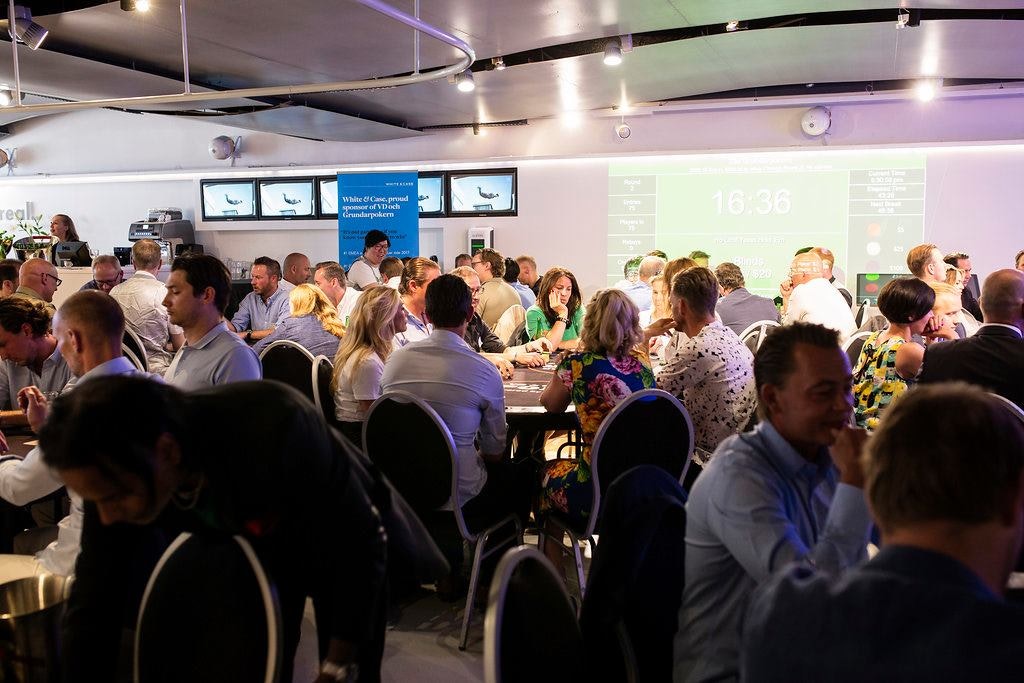 With almost only founders present, the events have also become known as a place where business relationships start. One example of this when the e-commerce founders Susanne Najafi and Sara Wimmercranz met in 2010.
"We were seated at the finalists' table and I remember thinking, who is that star who speaks so much," Najafi says and laughs. "Whilst I can stay quiet for hours on end analyzing hands, Sara's talking was getting into people's heads."
"We were both in e-commerce and started to help each other out. Five years later we founded the venture capital firm Backing Minds," she tells Sifted.
This was just one of many businesses that were born around the poker table. But how it managed to get so many founders to join was both about execution but also about timing.
The hype around poker had seen an upswing around the turn of the millennium. The reason for this was the birth of online poker sites and a special hold card camera that made poker a popular time-wasting activity in front of the television.
No outsiders except a few sponsors
For Kristofer Arwin, one of the founders of the poker night who had made a smaller fortune selling his comparison site Pricerunner, poker had become a hobby in the early 2000s.
And as meetups for founders were pretty dry with a lot of focus on sponsors at the time, Arwin could see the value of something a bit more laissez-faire. Together with his brother Martin Arwin and other Pricerunner people such as Peter Carlsson and Magnus Wiberg, the poker nights started.
"At the beginning, I thought that the poker nights would be a business opportunity to make money but after a few poker nights we forgot about that idea," Kristofer Arwin says. "Even though we had sponsors for food, drinks and the place where we were, we have never made any money out of it."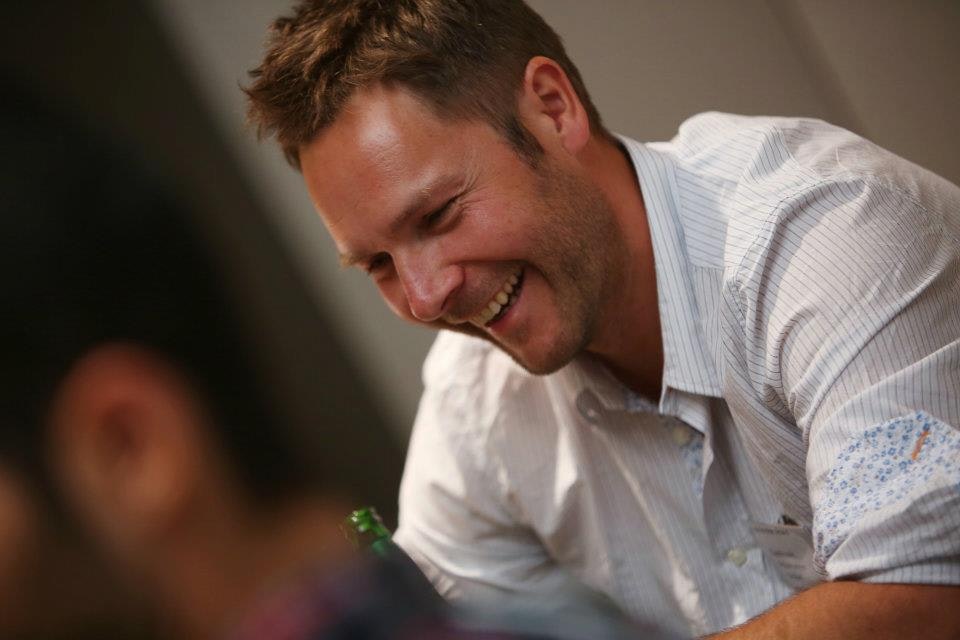 Apart from invited founders, only a few paying sponsors were allowed to attend. Non-founders, except those sponsoring the event, were denied entry.
"We have been pretty tough on that rule. That is what makes this event different from others – it is done by founders for founders."
"But the few sponsors that are there are very much liked by everyone," Arwin adds.
The network Grundarpoker, as it is called in Swedish, got a few offshoots. Anna Omstedt, now an active organiser of the main event, started a female-focused poker night Pokerface after attending Grundarpoker.
And for Otterling, the poker evenings were not over because he moved to the UK in 2014.
"I liked it so much that I opened a similar event in London and then another when I was in Cape Town last year," he says.
"Kristofer Arwin and the rest of the guys should have a lot of praise – they managed to create something that was both fun and valuable for the ecosystem."
Grown from 30 to 350 members
The key was to get enough interesting people to join to get others to come along. Arwin didn't push too much on the poker skills in his original invite in 2007. This has continued and Arwin always sends out a short leaflet about how the game is done to help people without previous experience.
"If you just follow the instructions in the leaflet you can do pretty well. We even have people winning the whole game without ever played before," he says and adds: "but for us, it has been very important to have the stars attending."
By getting the tech elite to join, the interest for the poker network has grown considerably over the years. And although Arwin won't name any of the members he says the interest has grown. Now they have about 350 people on the list but only 100 are allowed at each event.
With the coronavirus crisis, the last poker night, planned for late August, was cancelled. Instead, a small group of people were invited to spend a day at sea, Josefin Landgård being one of them.
"I have known these people for almost 15 years now, that makes it a really good base for a strong network", she says.
The selection criteria to get an invite to the poker nights are unknown, except for being a tech founder. But as some people say, you never ask for an invite – you get one if you deserve it. As a journalist, one is pretty certain of never receiving one.