Berlin and Munich are known as Germany's main startup (and talent) hubs. But there are many other cities and rural idylls where startups are raising significant amounts of cash and growing just as fast.
Sifted has tracked down the 10 fastest-growing startups headquartered in Germany outside of Berlin and Munich, based on data from Dealroom detailing the change in team size in the last year. 
We've focused exclusively on companies that were founded after 2005, have raised over $50m and are still VC-backed (ie. haven't been acquired or exited). 
The startups on the list are tackling big problems in construction tech, cybersecurity, remote work and alternative energy sources, among others. 
1. HiveMQ
Founded: 2012
HQ: Landshut, Bavaria
Total funding: €50m
HiveMQ, which helps companies connect devices to the internet, has grown to a headcount of 130 people in the past 12 months, increasing by 210%.
The company raised a €40m Series A from VC firms such as the Berlin-based Earlybird, which also backed HiveMQ at seed, and angels such as Ilkka Paananen, cofounder of Supercell, whose portfolio includes unicorns Hopin, Omio and Wolt. 
2. Quantron
Founded: 2019
HQ: Gersthofen, Bavaria
Total funding: $55.9m
Quantron, which produces electric trucks and buses and retrofits diesel vehicles with electric engines, is the second-fastest growing German startup outside Berlin and Munich in terms of team size.
In the last year, it's grown its headcount to 89 people, increasing by 128%. It'll only get bigger: this month, the startup announced it will expand to North America and will likely be opening new offices there in the near future.
3. Schüttflix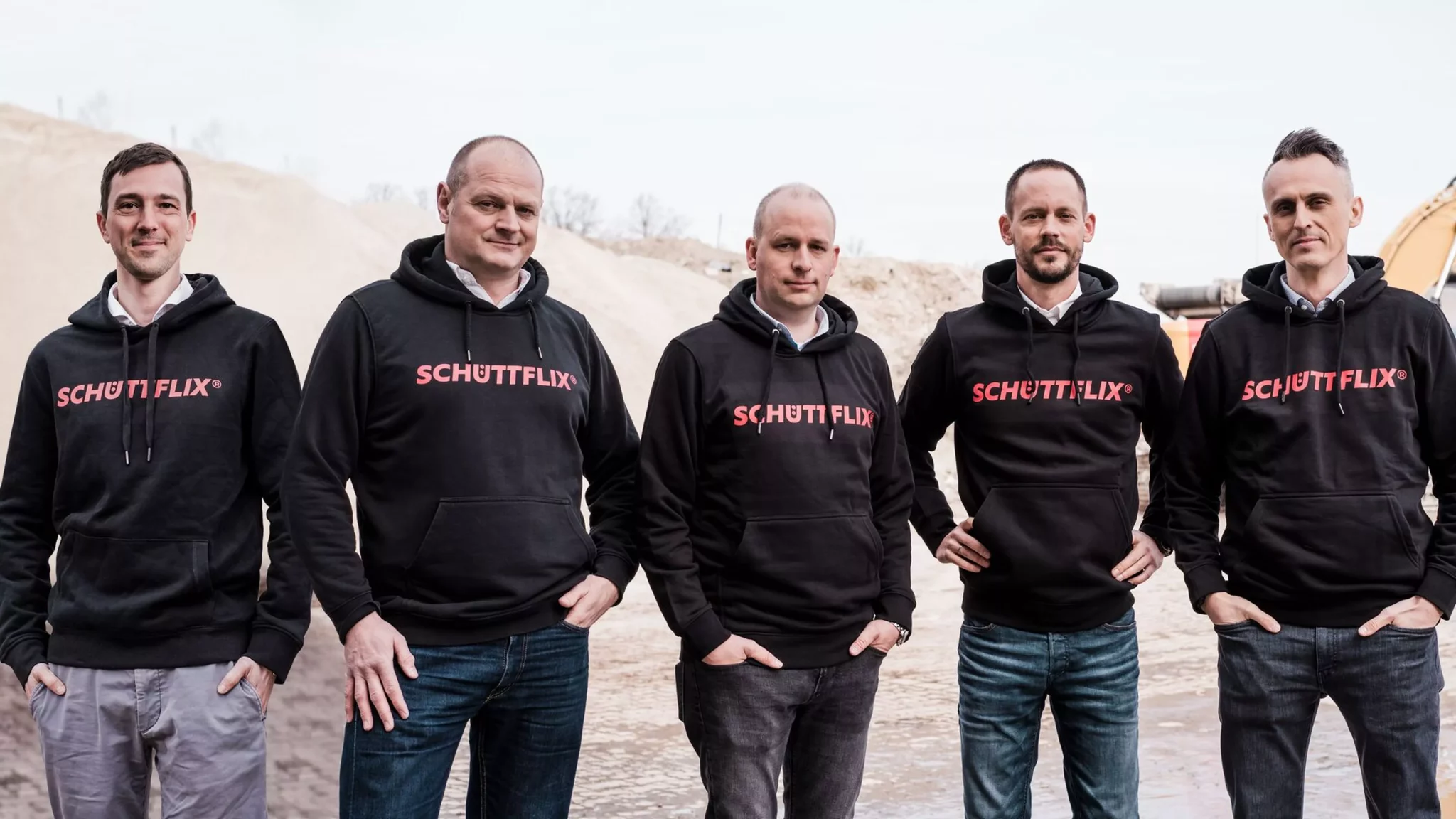 Founded: 2018
HQ: Gütersloh, North Rhine-Westphalia
Total funding: $65.7m
Construction tech startup Schüttflix, a digital marketplace and delivery platform for construction supplies like sand, crushed rock and gravel, has grown to 207 people in the last year, increasing its headcount by 109%. 
Last year, the company — which has been dubbed the "Uber for the construction industry" — raised $50m from investors including Molten Ventures, HV Capital and Speedinvest and announced it would use the funding to expand to Austria, Poland and the Czech Republic. Earlier this year, it ticked one of those countries off the list, expanding to Austria in July. 

4. AnyDesk
Founded: 2014
HQ: Stuttgart, Baden-Württemberg
Total funding: $77.2m
AnyDesk, which offers remote desktop software, has been on a hiring spree in the last 12 months, boosted by a $70m Series C in November last year. The company has grown to 271 people, increasing by 94%.
Remote and hybrid working are now common ways of working, and AnyDesk helps companies pull that off smoothly regardless of how the company's network is set up, or where in the world its employees are based.
5. Staffbase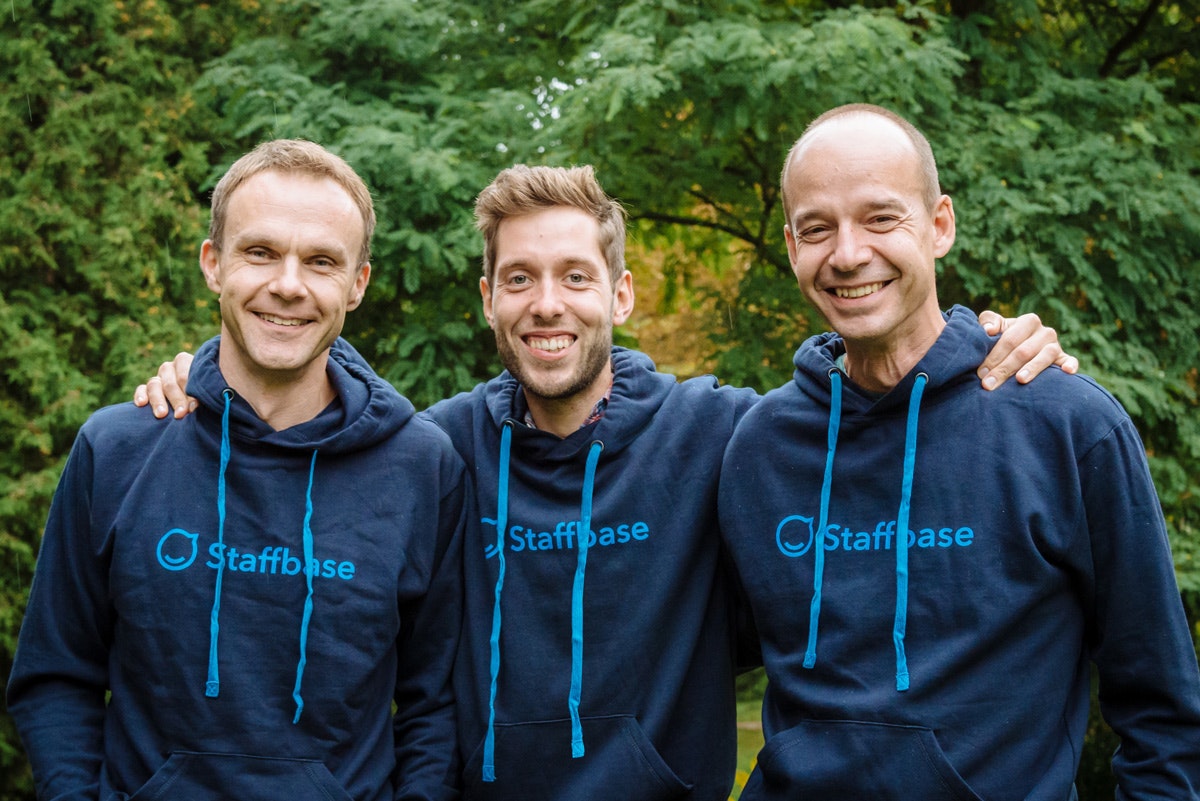 Founded: 2014
HQ: Chemnitz, Saxony
Total funding: $307m
Employee communications platform Staffbase shot to unicorn status this year after picking up €106m in Series E funding, led by General Atlantic. The growth equity investor also made another German HR bet, having also backed AnyDesk in its latest round.
Employee communication is an area that many other startups are paying attention to. The Stuttgart-based Flip, for example, offers a messaging-based employee app for deskless workers and Beekeeper, an employee communication platform, similarly integrates multiple communication channels in one hub. 
Staffbase is clearly leading the pack: it works with over 2,000 enterprises and in the last 12 months, it grew its headcount to 617 people, increasing by 89%. 
6. Cognigy
Founded: 2016
HQ: Düsseldorf, North Rhine-Westphalia
Total funding: $67.3m
Cognigy is a conversational AI platform which offers a series of low-code tools to help enterprises integrate AI into their customer service. 
In June 2021, the company raised a $44m Series B round led by US VC firm Insight Partners, a chunk of which has gone toward hiring: in the last 12 months, Cognigy has grown its headcount to 158 people, increasing 82%.
7. Mech-Mind Robotics
Founded: 2016
HQ: Germering, Bavaria
Total funding: $184m
Mech-Mind helps robot manufacturers upgrade their AI capabilities, offering a suite of products including 3D vision cameras and machine vision software.
Since its founding in 2016, the company has raised $184m from backers including US VC heavyweight Sequoia Capital.
In the last 12 months, Mech-Mind has grown its headcount to 93 people, increasing by 82%. 
8. SoSafe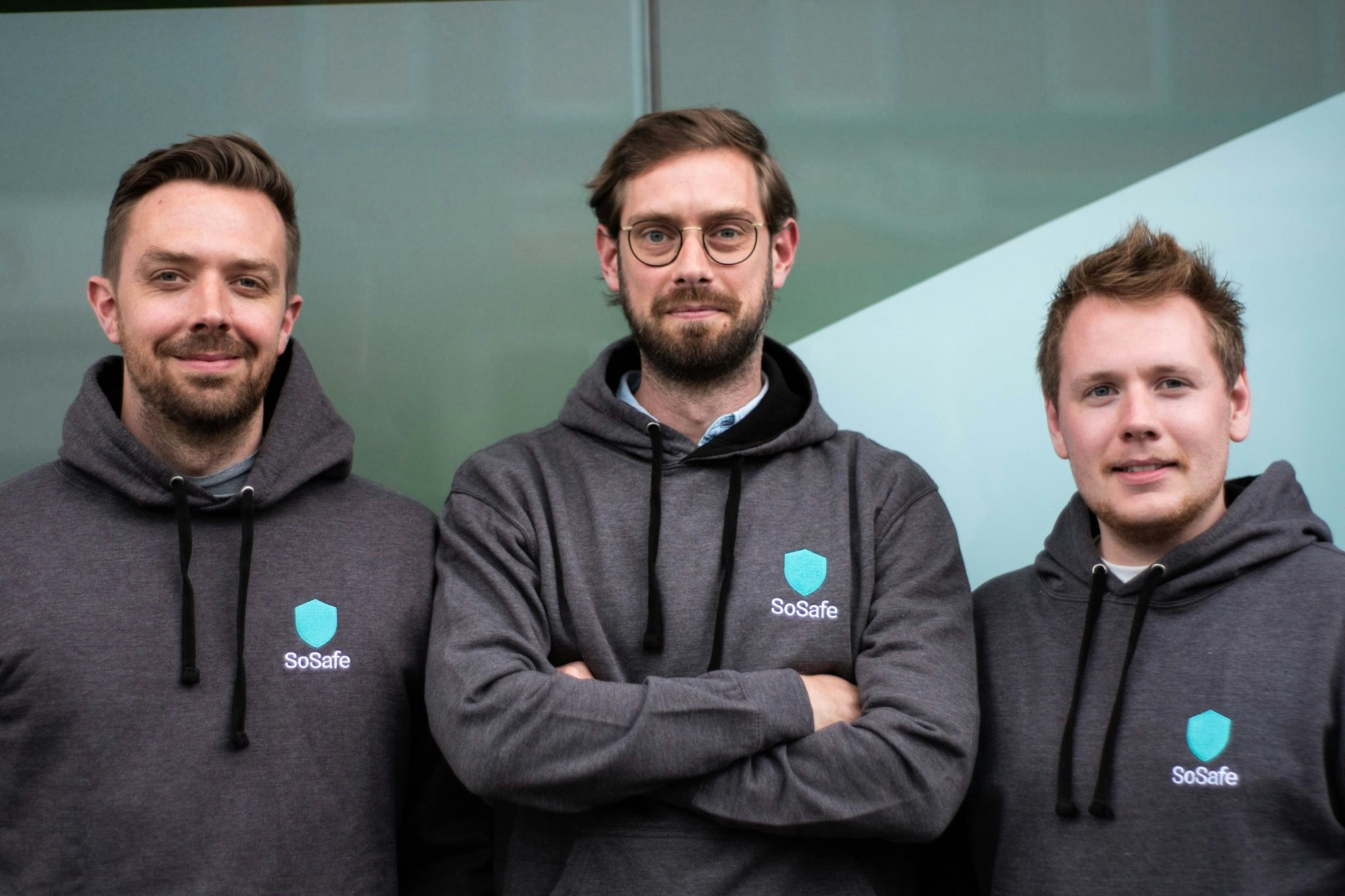 Founded: 2018
HQ: Cologne, North Rhine-Westphalia
Total funding: $73m
Cybersecurity awareness platform SoSafe featured in our biggest German VC deals list at the end of the first quarter of this year, after raising $73m in Series B financing from investors such as Global Founders Capital and La Famiglia VC.
At the time, the company said that it would be using the funding to grow its headcount — and grow it has. In the last 12 months, SoSafe has increased its headcount to 370 people, increasing by 110%. 
9. Inkitt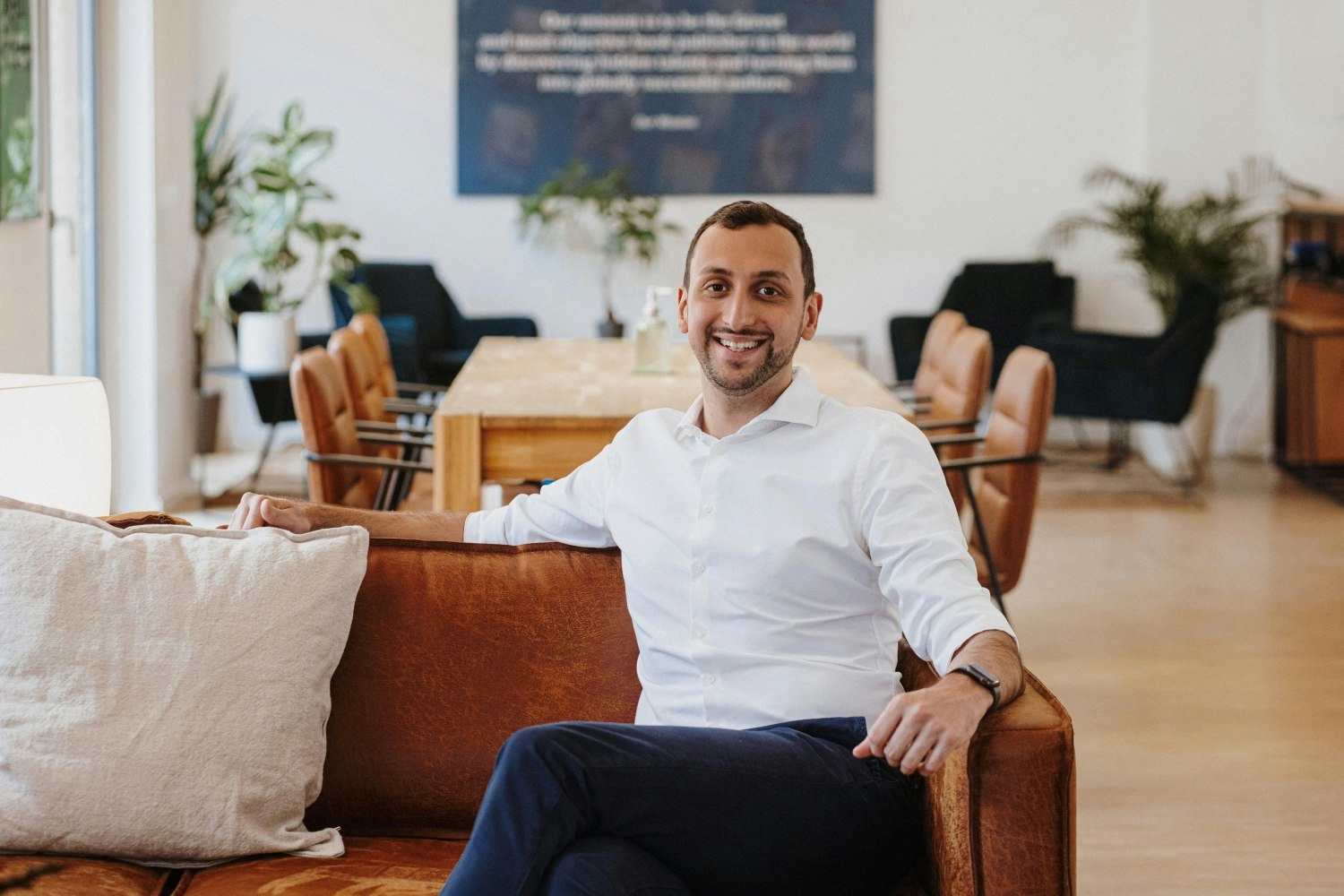 Founded: 2014
HQ: San Francisco/Berlin
Total funding: $79.8m
Inkitt has recently moved its HQ to San Francisco, but deserves an honourable mention as it was founded in Germany (Radebeul in Saxony, to be exact).
The digital publishing platform, which uses an algorithm to predict a book's success based on reader behaviour, has been growing fast since its founding in 2014: today, Inkitt has 10m users and 300k writers using its platform.
The company raised a $59m Series B round last October and has since grown its headcount to 176 people, increasing 69% in the last 12 months.
10. Sunfire
Founded:  2010
HQ: Dresden, Saxony
Total funding: $257m
Like SoSafe, hydrogen startup Sunfire featured in our biggest German VC deals for raising big bucks this year with an €86m Series D.
As a startup which produces green hydrogen or synthesis gas as an alternative to fossil fuels, Sunfire has naturally been getting a lot of attention from investors and has raised $257m to date.
It's also been busy hiring in the last 12 months, growing its headcount to 183 people, an increase of 66%. 
Miriam Partington is Sifted's DACH correspondent. She also covers future of work, coauthors Sifted's Startup Life newsletter and tweets from @mparts_
Correction: An earlier version of this piece claimed that SoSafe has 250 employees, when it actually has 370.