Earlier this year, Dirk Aleven found himself in China, tasting tomatoes. 
These tomatoes were the first batch that had been grown at a 17.5 hectare greenhouse complex just outside of Shanghai, China's most populous city. Aleven's startup, the greenhouse operator FoodVentures, has signed a 25-year lease to occupy the site and get it up, running and selling fresh fruit and vegetables to supermarkets as efficiently and abundantly as possible.
Currently growing are rows and rows of beef, cherry and other types of tomato. "We're trying out different varieties," Aleven explains, adding that the local supermarket buyers — who FoodVentures generates its income from — tend to prefer the sweeter varieties. "[In China,] they eat it as a fruit," he says. "You even see [them] in the fruit bowl after dinner. So it makes sense that they need to be sweeter."
Aleven reckons Evergrande, his Chinese landlord, spent at least €70m building the first of five greenhouses that will be on the site. It's one of many that have been built in China in the past year — according to Reuters, the amount of land in China taken up by glass greenhouses grew by 28% in 2020 — but which Chinese operators have struggled to operate, lacking homegrown talent. Dutch experts like Aleven and his team are being drafted in to help fill the knowledge gap.
This industry is serving the whole world with its

technology.
"They're like Ferraris out in the middle of the desert, but never able to drive 250km per hour," Aleven says. "So [the owners] all end up coming to the Netherlands. This industry is serving the whole world with its technology."
In the space of 11 years, FoodVentures has expanded its operational expertise to giant greenhouse projects in Georgia, Kazakhstan and Russia. The Middle East and the US are on its expansion hit list, in addition to more sites — hopefully — in China.
These are not the only greenhouse projects turning to the Dutch for help. In June 2020, US high-tech greenhouse builder and operator AppHarvest, launched in 2017, announced it was partnering with the Dutch government and a number of universities in the Netherlands to build North America's largest greenhouse. The company's goal is to operate 12 high-tech indoor farms by the end of 2025. In 2019, Delft-based startup Solho, which builds solar power systems to power greenhouses,  received EU funding to build a proof-of-concept project powering a three hectare greenhouse in the south of France. 
When it comes to operating greenhouses, "right now, the top scientists, researchers and technologists are not in startups in San Francisco or New York, they're not at the universities in the US, they're in the Netherlands," says Jonathan Webb, AppHarvest's founder. "And the good thing is, the Netherlands is willing to collaborate with the world."
The strange thing is that VCs don't seem willing to invest.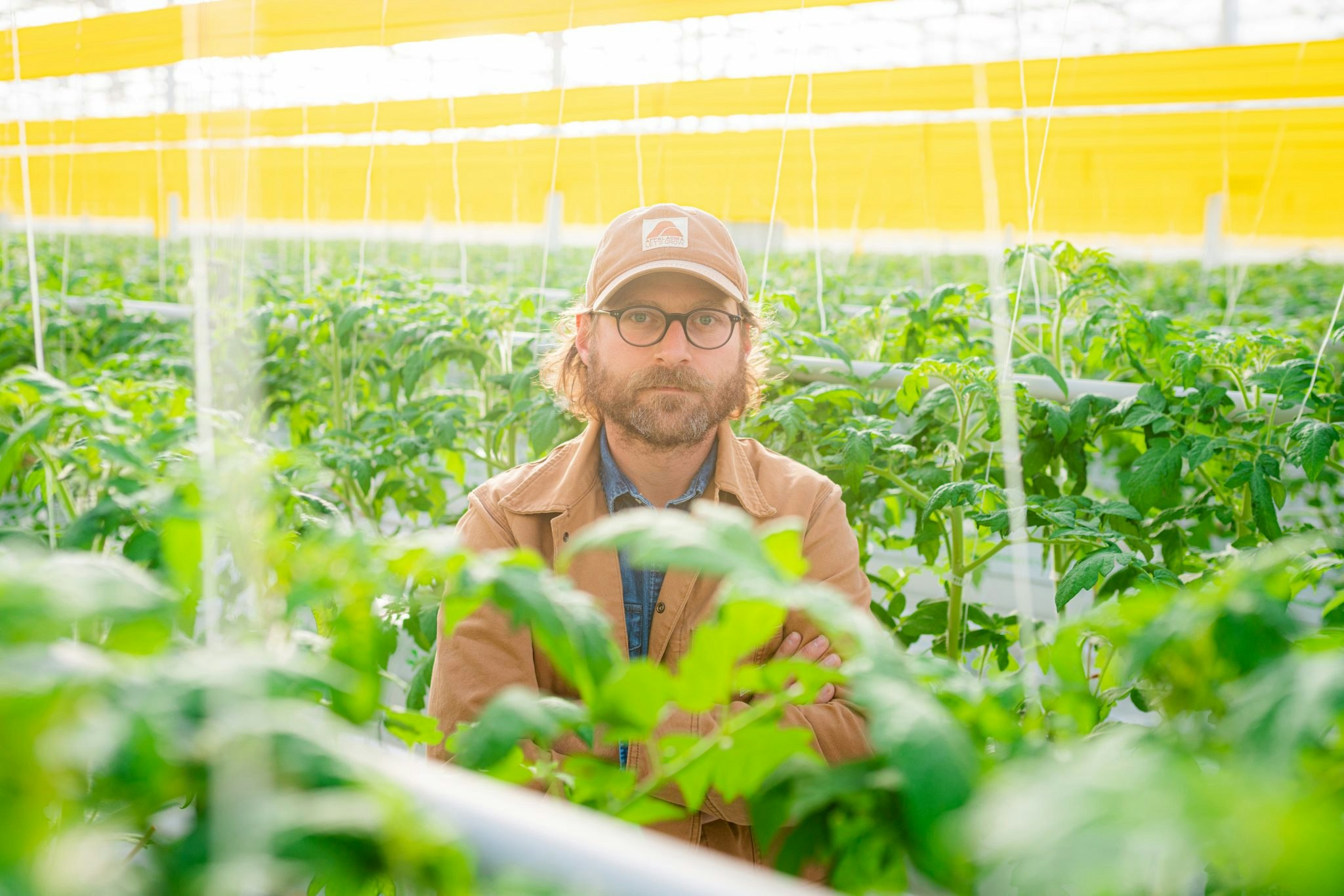 Why does the world love Dutch greenhouse tech?
The Netherlands is a small country, but it packs a punch when it comes to food production. It is the world's second largest exporter of agricultural goods, and because it is so small (it could fit into the US 270 times), efficiency has long been a key pillar of Dutch farming philosophy. 
The aftermath of the Second World War in particular, during which the Netherlands suffered a catastrophic famine, led the Dutch government to pour investment into agriculture innovation, leading to the development of ultra-efficient greenhouses that could grow crops all year round. 
According to Dealroom, the country has over 160 agritech startups, which have raised a total €325.7m funding between them. Much of this innovation takes place in the quiet town of Wageningen, home to the world-leading agricultural university of the same name, and which has been dubbed 'Food Valley'. 
The university's spinouts in the world of greenhouse tech include Saia Agrobotics, which has created a system to enable plants to travel around the greenhouse, making the harvesting process more efficient and Ceradis, a startup which makes protective products for greenhouse crops, and which was acquired by investment firm Van Herk Groep in 2018 for €10.2m.
Leo Marcelis, Wageningen's professor of horticulture and product physiology, says companies and funding organisations from across the world — from Europe, but also the US, Asia and the Middle East — regularly reach out to the university to inquire about research projects. "It's very common, and we are happy to cooperate internationally," he says. "The cofunding from funding organisations and companies helps [us to] do good scientific research and at the same time have an impact in the industry. This [is] the golden triangle, where companies, research and education, and government work together."
Future food systems
The global population is expected to grow to 9.7bn in the next 30 years, meaning the world's food systems will need to produce 70% more than they do today.
Already, existing food production systems are being put under intense strain, thanks to both the pandemic and the droughts and extreme weather changes brought on by climate change. In China and the US, this has necessitated a rethink of where food is grown, in order to fend off any future food shortages.
Controlled environments like greenhouses, therefore, will play an important role in getting fresh fruit and vegetables into the hands of consumers at scale. While the average kilogram of tomatoes requires 214 litres of water to grow, in a Dutch greenhouse this can be scaled back to just four litres. Building close to cities also reduces the impact of transportation.
"There is no more sustainable way of producing tomatoes, cucumbers, bell peppers or strawberries than in greenhouses, because it's way more efficient on fertilisers and water usage. All the inputs are lower and your outputs are way higher," says Aleven, although he does admit that greenhouses in parts of the world with extreme temperatures require more energy to adjust the indoor climate. In Kazakhstan, for example, Aleven says temperatures range from -35 to 35ºC throughout the year.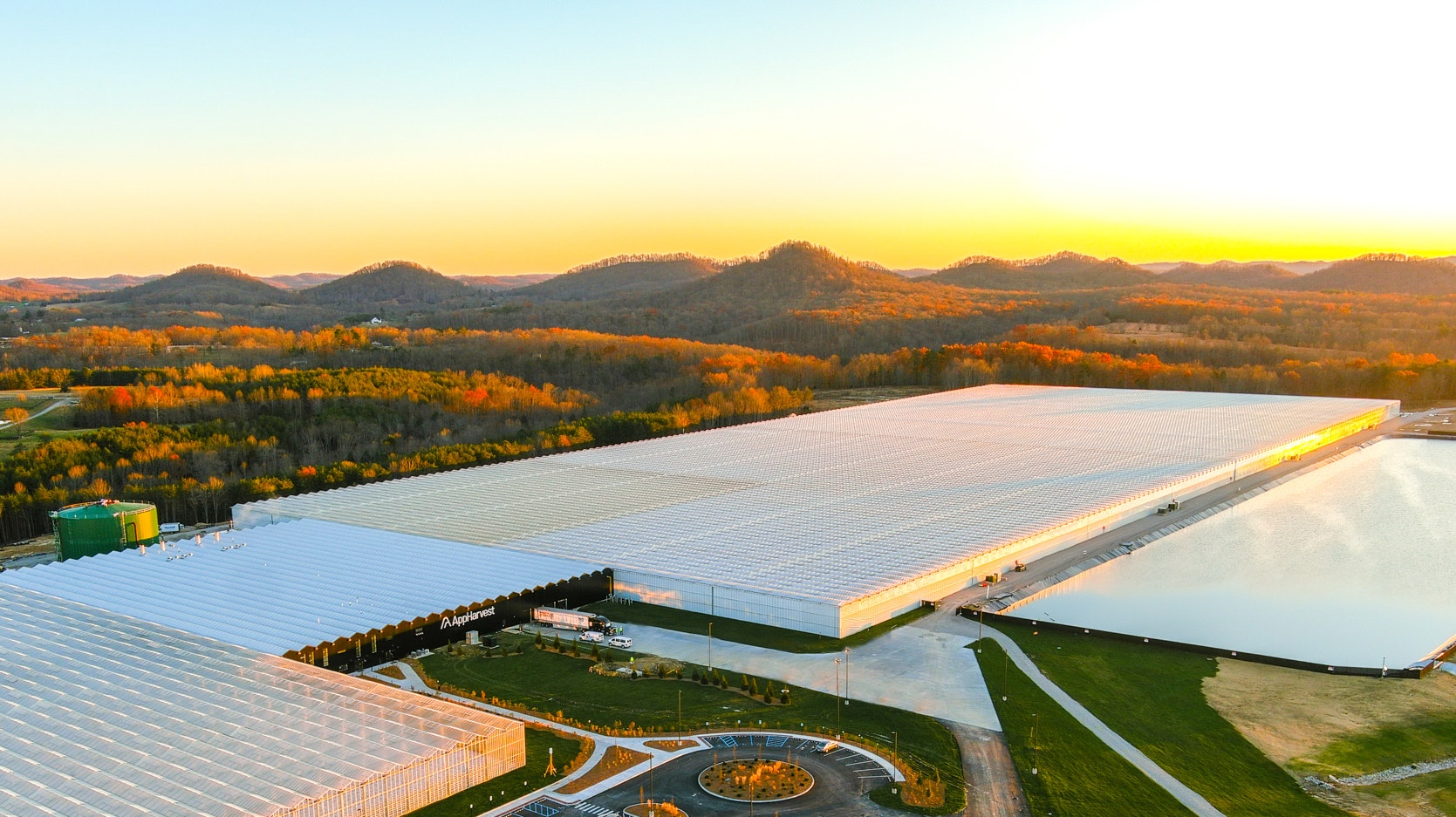 Vertical farming's less sexy cousin
But while the world may be hunting around for Dutch greenhouse technicians, it is not easy for startups in this space to scale up and take hold of that opportunity.
Running greenhouse operations is an extremely capital-intensive endeavour. Aleven says FoodVentures has had to invest $5m of its own capital to get its first greenhouse in China up and running, to cover everything from buying the plants, soil and fertilisers to getting the word out about its produce. FoodVentures has also hired 250 local staff to man the operations, who it has had to train.
Investors, meanwhile, who are busy focusing on buzzy sectors such as vertical farming and alternative proteins, appear to have little appetite for less exciting greenhouses. While Saia Agrobotics raised an undisclosed sum of seed funding from VC firm Shift in January, Crunchbase estimates its total funding raised to be a measly $39.2k.
FoodVentures' operations are profitable, but its rapid expansion has required it to raise $20m in funding. This has come from private equity investors, rather than venture capitalists, who Aleven says "don't understand" the opportunity in greenhouses. After just four years in business, AppHarvest turned to the public markets for its next capital injection, with a February SPAC IPO that saw its valuation rise to $3.68bn. The company says the highly capital intensive nature of building and operating greenhouses is offputting to VC investors. 
"It sounds appealing to [investors] to be in vertical farming — but that's not going to work," Aleven says, adding that a single layer of a vertical farm can be as expensive to build and operate as an entire greenhouse. 
"It's a niche market. There are some people that want to pay for that last mile; if you have a lack of space, or you have very extreme climates such as in the Middle East, then it makes sense. But for the rest of the world, why would you take away the sun?"