Fintechs have seen green, launching apps that help us track the carbon emissions of our shopping habits, play the stock market in a planet-friendly way and even fight plastic pollution with our debit cards.

These offerings are nudging consumers towards better behaviours, but there is one far bigger and far less sexy financial problem this crop of startups now wants to tackle. Pensions.
A new survey from YouGov and Money Matter found that 44% of people would switch over to a green pension if they could — and for fintechs that want to make money, pensions are a good place to be, with platform fees bringing in huge sums.  
According to Cushon, the workplace savings startup that launched the world's first net-zero pension in January, the average UK pension holder finances 23 tonnes of CO₂ emissions each year through the companies they invest in. 
"Pensions are a sleeping giant," the company's founder, Ben Pollard says. "There's literally trillions invested in pensions, lazily sitting there in tracker funds that perpetuate the status quo."
Cushon, which has 87k customers and £300m assets under management, is one of a number of startups wanting to shift pensions in a sustainable direction. Founded in 2017, Danish fintech Matter also offers 'sustainable' workplace pensions, which it says avoid 50 tonnes of CO₂ per person per year. 
In Germany, pensions startup Vantik switched to investing in sustainable exchange-traded funds (ETFs) in April 2019. It currently has a 31k-strong waitlist for a new product launching in June — a debit card that allows consumers to make pension savings as they spend. And last November, London pension consolidation startup Pensionbee launched a fossil-fuel free pension offering. Within 34 days, the company said £100m worth of savings had been switched over to it.
There's literally trillions invested in pensions, lazily sitting there in tracker funds that perpetuate the status

quo.
The problem with pensions
According to the Investment & Pensions Europe, pension funds hold approximately €8tn in assets across Europe. This money will often end up invested in companies or industries that are accelerating climate change, like fossil fuel or aviation companies. 
Startups offering greener pension alternatives say making the switch is one of the most significant things an individual can do to fight climate change. "Imagine how good you'd feel about yourself if you moved from being a two-car family to not having a car at all. You'd think you were making a massive sacrifice," Pollard says. "But your pension is sitting there financing nine cars' worth of emissions."

To make pensions 'green' is relatively straightforward. Cushon, for example, by choosing "best in breed" ESG investment products from fund managers including Vanguard, Blackrock and Legal & General, has been able to reduce gross financed emissions by 20% per pension holder. "Which effectively gets you from the 23 tonnes level to 19 tonnes," Pollard says. The plan is to get this number down to zero by 2026.
In the meantime, to achieve its stated goal of "Net Zero Now", Cushon pays to offset the remaining emissions.
Vantik, which invests customers' money in its own ETF, has put its portfolio through a "negative selection" process where investments in industries such as weapons, oil and gas and nuclear energy are off the cards, while companies that have a positive climate impact are prioritised. "We still invest into index funds, but with an ESG filter to make sure that we follow that criteria," founder Til Klein adds.
Making pensions interesting
The case for sustainably invested pensions is compelling, but actually getting people to engage with the issue is tricky. Most people find pensions boring — or anxiety inducing — and there is still a perception that ESG funds generate less favourable returns. (A misconception.)
Investors also appear uncertain as to whether the added bonus of sustainability can attract enough customers. "That critical mass question applies to all fintech businesses. The beauty of pensions is you pay in for a long time, but whether you can sustain as a single-product company [is the question]," Christian Nagel, cofounder of Berlin VC firm Earlybird, says.
It's therefore costly for pension startups — green or not — to bring customers on board. As it gears up for its IPO later this year, Pensionbee has come under scrutiny for its lack of profitability (founder Romi Savova says it will get there in 2023), while Vantik says customer acquisition costs reached upwards of €100 during the pandemic. 
Klein says the key to cracking this problem is to make pensions as easy, accessible and interesting as possible. Following the app-first approach of digital banks helps — pension schemes that use interactive tools see engagement rise by up to 40% — and Klein says Vantik's new debit card, which transfers 1% cashback on every purchase into a pension pot, will take this one step further. It's not enough to retire on, but "it makes starting a pension as easy as the payment process".
In April, Cushon announced a partnership with Bristol-based fintech Tumelo to let pension holders to vote on ESG-related issues via their fund managers.
Tumelo, which has launched pilot schemes with Legal & General and Aviva, asks pension holders to vote on questions such as "should McDonald's reveal how antibiotic use in its meat affects public health?" and "should Lululemon stop selling down-feather clothing?"
If we really want Shell to transition more aggressively towards a net-zero strategy, or we want Tesla to address human rights issues, we really should be able to exert

influence.
Tumelo says that more than 50% of the time fund managers — who attend annual shareholder meetings — side with what the pension holders want.
"Blackrock might have $9tn under management, [but] that $9tn has come from consumers — from my pension and your pension," Tumelo's cofounder Georgia Stewart says. "So if we really want Shell to transition more aggressively towards a net-zero strategy, or we want Tesla to address human rights issues, we really should be able to exert influence."
Tumelo says that because it's flagging emotive issues to do with well-known brands, it's able to boost engagement significantly. It says that when pension holders are emailed about an upcoming vote, open rates are around 20% — far higher than anything the pension provider normally sees.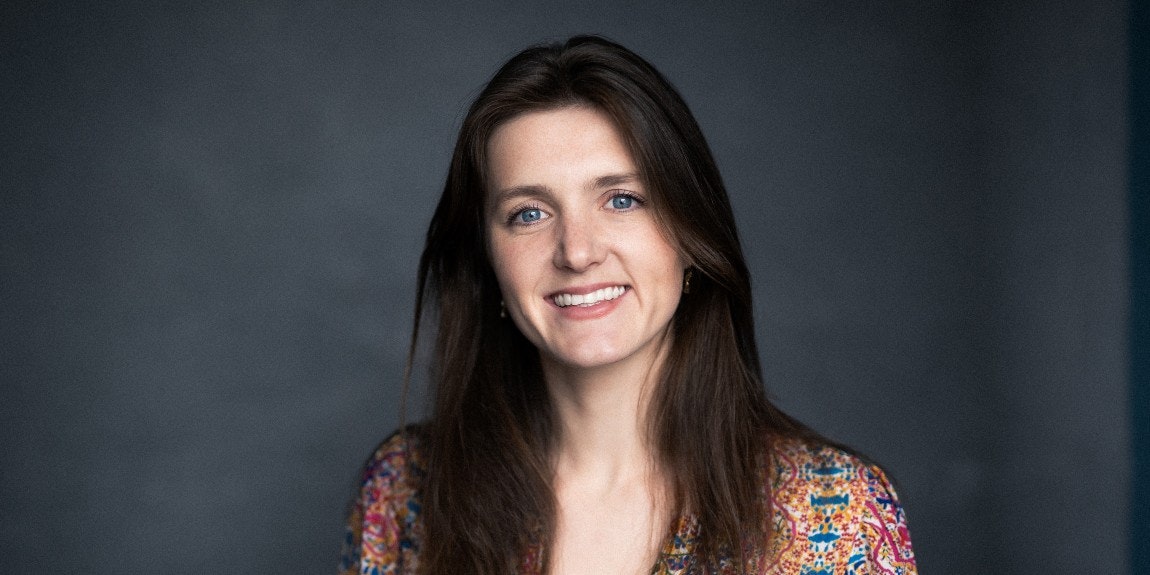 Selling sustainable investing? 
But while people will often say they want their investments to consider environmental impacts, Cushon and Vantik say the sustainability aspect of their services is often not the biggest sell.
Klein says that the fact Vantik invests in a sustainable ETF can help seal the deal, but it's not normally what attracts customers in the first place.
Cushon, meanwhile, says that while sustainability is certainly on the agenda for its clients, which include Siemens, Samsung and Morgan Stanley, its ability to offer other financial products (such as ISAs and general investment accounts) gets them hooked first. 
"A large company choosing to move their pension scheme from one provider to another ... It's not something that happens on a whim," Pollard says. "But when you layer in the other capability that Cushon offers, and the fact we're doing it all in a simple mobile app, it combines to create a pretty compelling proposition."