Located on the far edge of Europe and not traditionally known as a breeding ground for startups, Greece often gets overlooked when it comes to the European startup map.  
However, interesting things are happening in the land of Homer and Achilles. 
2020 was the strongest year yet for the Greek startup ecosystem, with key deals, acquisitions and impressive growth stories. The stage is set for an even better 2021.
"We're far from being a mature ecosystem. However, the delta from a few years ago is pretty big," says Panos Papadopoulos, a partner at Athens-based Marathon Venture Capital. 
According to Marathon, the amount of money invested annually in Greece grew 23 times over from just $51m in 2010 to over $1.1bn in 2020. 
"People are kind of forgetting about the delta and just seeing where we are currently. Last year we saw half a billion dollars in exits," adds Papadopoulos. 
2020 and beyond
2020 was an impressive year for Greek startups, despite the global pandemic. In August 2020, grocery delivery platform InstaShop was sold to food delivery behemoth Delivery Hero for $360m, the largest exit for a Greek founded startup to date (even the country's prime minister got excited about it).
Last year also saw the acquisition of software robotic automation platform Softomotive by Microsoft, in a deal thought to be worth in excess of $125m, as well as the acquisition of deep-tech startup Think Silicon by Nasdaq-listed Applied Materials for more than €20m, according to sources.
Moreover, the top 10 Greek startups raised a total of €115m, according to a recent report by EIT Digital and startup accelerator Found.ation, with more than €150m raised in total. This was a far cry from early years, with the country struggling through much of the last decade economically and haemorrhaging talent.
"Now we have at least 20 startups that have high potential, that have raised follow on rounds and are competing globally," says Apostolos Apostolakis, a partner and cofounder at early stage investor VentureFriends.
At the same time, in October 2020, Microsoft announced that it would be creating a data centre hub in Greece, investing an initial €500m and an annual spending of €50m in the coming years. The Greek prime minister, Kyriakos Mitsotakis, said at the time that the project would include a training program in digital skills for about 100k people.
"If Microsoft will hire many engineers in Greece, that's another thing, but if they opening just a data centre where there will not be a lot of talent working it's a nice investment, good for the country, but for the ecosystem it's not so valuable," says Apostolakis. "I think that what really affects the ecosystem is successes that have started," he adds. 
Amazon Web Services also opened its first office in Athens in January 2021.
Often overlooked
Greece has a population of just under 11m, and financial crises of the last decade or two led to many young, educated Greeks leaving the country to find work abroad. This brain drain affected many sectors of the economy, and when it came to the startup ecosystem it meant that many potential Greek entrepreneurs relocated and set up their companies in places like London, Berlin etc.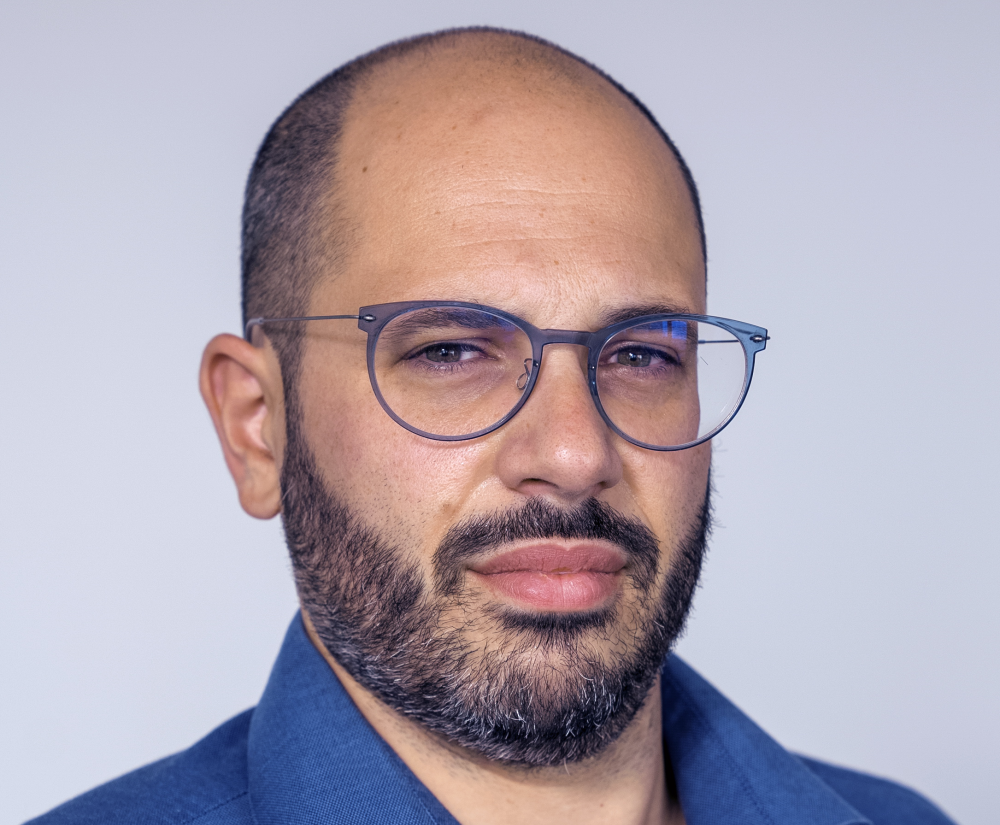 Marathon's Papadopoulos believes that ultimately the brain drain of the last decade will be a net positive, allowing Greeks to accumulate experiences working in places like Spotify, and, if and when they return, bringing those experiences and better connections with investors and others back with them. 
"At some level, I think the brain drain was fortunate, we would like to have more people come here. Some are returning, some will never return," he adds.
Much of this money flowing into startups (excluding those being acquired) has come through VCs backed by the Equifund initiative of the European Investment Fund and the Greek Government, which was launched in 2017. It remains one of the EIF's largest venture capital projects in a single EU member state.
"The money from the European Investment Fund has had a lot of impact, not only practically because there was money, but also people were more willing to stay here to build their startups," says Elli Diakanastasi, an entrepreneurial teams' development strategist at the Athens Centre for Entrepreneurship and Innovation at the Athens University of Economics and Business (AUEB).
However, she says that most of the money is still going to more established startups. "Early stage startups don't have access financially."
Marathon's Papadopoulos says that a lot of Greek startups are still bootstrapped, flying under the radar of investors. 
In November 2020, Marathon completed the first closing of its second fund, worth €40m and backed by the EIF, among others. The fund will be used to invest in seed-stage rounds of between €1m to €1.5m. Marathon's initial fund invested in 10 startups, including Netdata, an open-source monitoring platform which raised $17m in Series A financing in September 2019.
In March, the Hellenic Development Bank of Investments also announced a €60m fund dedicated to financing Greek startups.
2021 starts well
This year has already seen some important deals. In May, Greek biomedical startup Causaly raised $17M in Series A funding, the latest in a long line of raises by Greece-based or Greek-founded startups.
A month earlier, Viva Wallet, a Greek startup focused on banking services aimed at small and medium merchants, raised a further $80m from investors, a precursor to a Series D round, including Chinese tech giant Tencent and the European Bank for Reconstruction and Development (EBRD). 
The company, which was founded in 2005 and is active in 23 European markets, is one of those vying for the title of Greece's first unicorn.
"If it was our target to become a unicorn we'd raise right now, we're trying to become a decacorn," Haris Karonis, cofounder and chief executive of Viva Wallet, tells Sifted.
The company cofounders are also among those trying to support the growth of the Greek ecosystem as a whole.
"My cofounder and I, we are invested in 36 companies right now," says Karonis. He adds that Viva Wallet's stock option plan, which has seen almost 8% of the company owned by 76 employees, could also help to create a Viva Wallet 'mafia' within the next few years.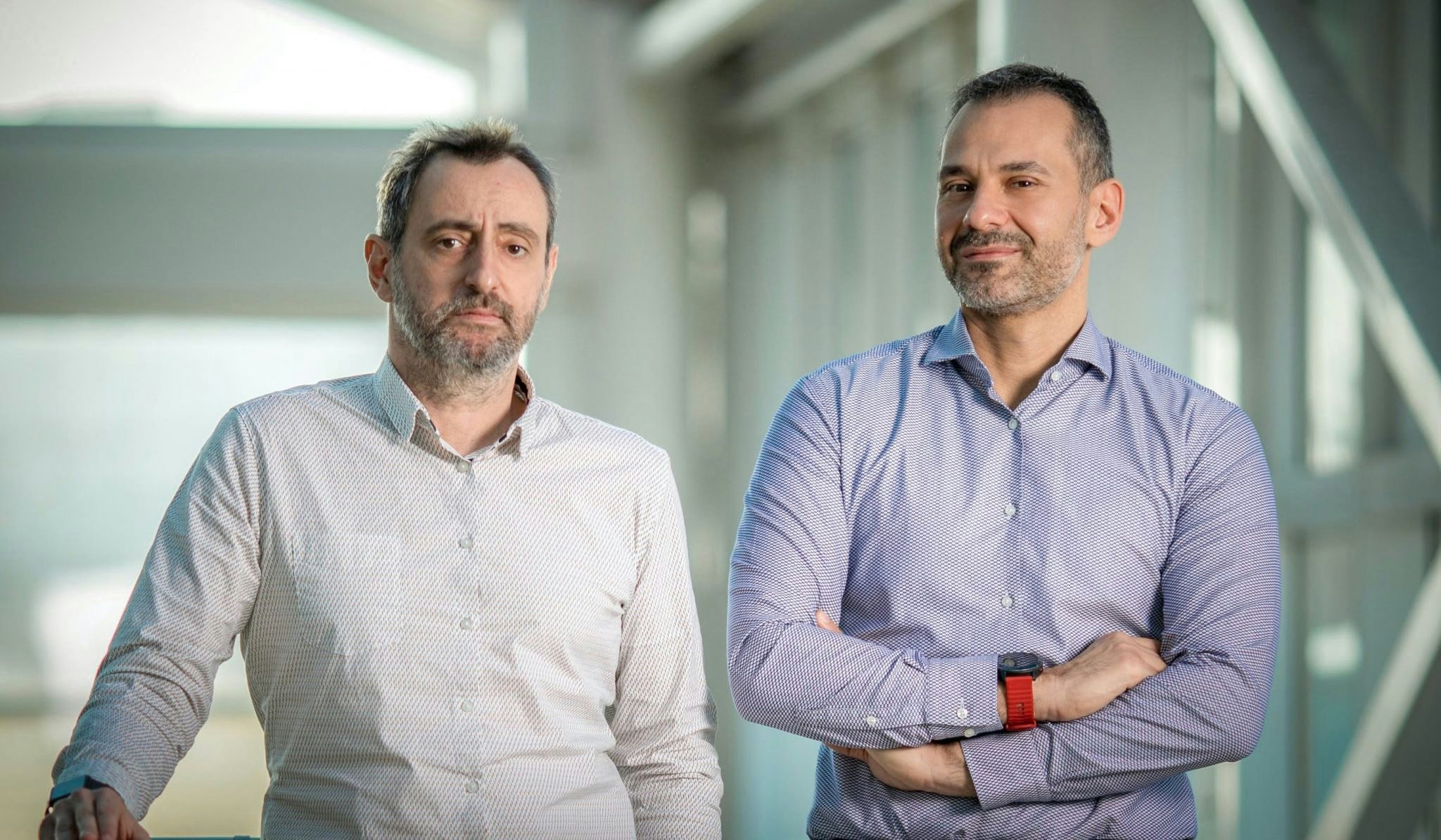 Holding back
Many talk about the likes of ride-hailing app Taxibeat, bought by Daimler-owned mytaxi in 2017 for around €40m (and later rebranded as Beat), and cloud-based recruitment platform Workable as the early stars of the Greek startup ecosystem. 
Now, names like Netdata, ecommerce platform Skroutz and smart money management app Plum, which raised $10m in July 2020, are thrown around. 
"Taxibeat really helped things and pushed things along," says AUEB's Diakanastasi.
Still, there are issues that need to be overcome before Greece can be seen as an established startup hub.
"I think that the main thing is the mentality. In Greece, when you say you're an entrepreneur it's still seen as something bad," says Diakanastasi.
She says that even the young generation still think of entrepreneurs as nightclub owners or drug dealers, as opposed to dentists and more white collar professions.
"It's slowly changing, but it is changing," she adds. At the same time, in Greece there is still a major hangup when it comes to failing. "In places like the Netherlands, if you are 22 and make an effort and fail, it's okay. Here, you're a failure," she says.
Ecosystem growth
As well as enticing back Greeks who went abroad during the dark days of the financial crises, the country is also hoping to bring in digital nomads.  
Greece has also introduced a 50% income tax cut for digital migrants which goes into effect this year, while the government has announced plans for the development of the first innovation hub in the country. 
In February, Endeavor Greece, a non-profit focused on supporting high-impact entrepreneurs, announced that it was launching a new platform aimed at connecting international tech experts who would like to work in Greece with local fast-growing companies. Individuals simply need to input their details into a database and they can be contacted directly by Greek tech companies.
Bright future
There is a sense that now is the time for Greece to show it can become a proper hub for startups in Europe.
"Greece is not doing something special, but it's great that we're doing those things because just a couple of years ago, with a different political establishment, we haven't done those things," says VentureFriends' Apostolakis.
"We have improved our brand as a more stable country, coupled with the successes that we increasingly have. I have seen notably Greeks coming back and choosing to join Greek companies, as well as international tech people who chose to spend time in Greece," he adds.
Apostolakis predicts that by the end of 2022 Greece will have companies that have crossed the €500m valuation. "Some of them are in our portfolio. I believe [real estate startup] Blueground will be a unicorn eventually," he says.  
Others agree.
"Nothing is holding it back anymore," says Viva Wallet's Karonis. "I strongly believe that Greece has reacted, and Greece is back for good."