Graphcore, the UK-based maker of microprocessors designed to support AI, has raised a $222m Series E funding round, to give it firepower against US rival Nvidia.
The fundraising valued Graphcore at $2.77bn, and brings the company's cash reserves to around $440m, designed to gain market share faster.
We need to go absolutely at speed, just get our head down and

run.
"We need to go absolutely at speed, just get our head down and run," cofounder and chief executive Nigel Toon told Sifted.
"It is us and Nvidia in this market. To compete against a big company like that you need a market that is emerging like AI — it is developing rapidly and changing and that is pulling us through. If you can solve problems for companies like Alibaba and Microsoft then you have a business."
The new funding comes amid a difficult year for Graphcore, with sales falling short of expectations.
"We have not grown as fast as I would have liked this year. Hyperscalers were just trying to keep things running as they dealt with new users coming on board. More strategic projects got put on hold," said Toon. "But we have built a strong pipeline of customers."
In 2019, the company had revenues of $10.1m, while pre-tax losses widened to $95.9m from $60.3m the year before.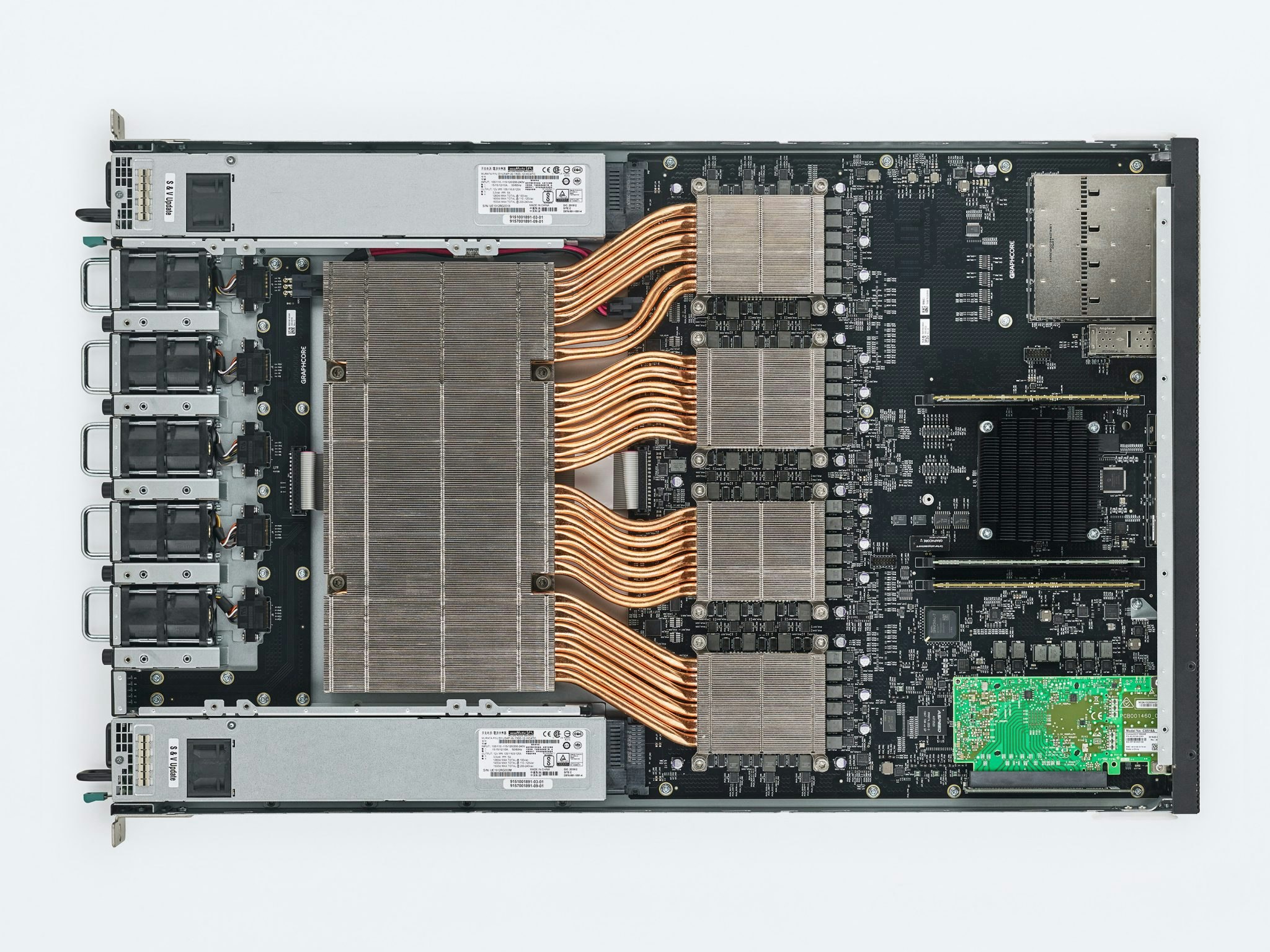 AI: The new frontier
Graphcore's intelligence processing units (IPUs) are specifically designed to handle the heavy processing power requirements of artificial intelligence.
Up to now, AI processing has been mainly done on graphics processing units (GPUs), originally designed for handling graphics-heavy gaming programmes, but now commonly used for any heavy-duty computing.
Nvidia has dominated this market, overtaking Intel as the largest US chipmaker this year.
In July, Graphcore unveiled a microprocessor that performed 16 times faster than Nvidia's in benchmark tests, and researchers at Facebook and Google have published papers indicating that IPUs can perform significantly faster than GPUs.
Large customers want to know we'll be here for the long

term.
Graphcore's chips are already used by some Microsoft Azure data centres, the DNA sequencing company Oxford Nanopore and by a number of banks and hedge funds.
The big prize, however, would be contracts with hyperscale computing companies like Microsoft and Alibaba.
Securing strong financial reserves is partly about reassuring those potential customers.
"These incredibly large customers want to know we'll be here for the long term," he told Sifted.
An IPO is in the pipeline, but not before 2022 at the

earliest.
Also in the pipeline is a potential IPO, although that is unlikely to be until 2022 at the earliest, said Toon. He is still undecided whether to list on the London Stock Exchange or Nasdaq in the US.
"The UK needs a strong IPO market and we'd like to be able to support that when we list," he told Sifted. "Being based in Europe is a benefit because we can look east as well as to North America."
Graphcore has been building up a presence in Asia, with opening offices in places including Beijing, Shanghai, Shenzhen and South Korea.
The latest funding round was led by the Ontario Teachers' Pension Plan Board with participation from funds managed by Fidelity International and Schroders, along with existing Baillie Gifford and Draper Esprit.
This investment brings the total funds raised by Graphcore to more than $710m.