Tim Mergelsberg's Berlin office couldn't have been in a better spot. A stone's throw away from the canal in the trendy district of Kreuzkölln, it was surrounded by dozens of other fast-growing startups. 
It was here that he built his company, Nevi, which developed a method to turn birch bark into a smooth, renewable and fully compostable material. The company, now ten people strong, has received a lot of interest from large German automakers seeking alternative materials for plastic. 
But then, his kids came along. Berlin — crowded, expensive — was no longer a suitable place to live and work, says Mergelsberg. He and his wife considered Leipzig and Dresden, but nothing quite fit the bill, until they chanced upon Görlitz, a small city in East Germany on the Polish border.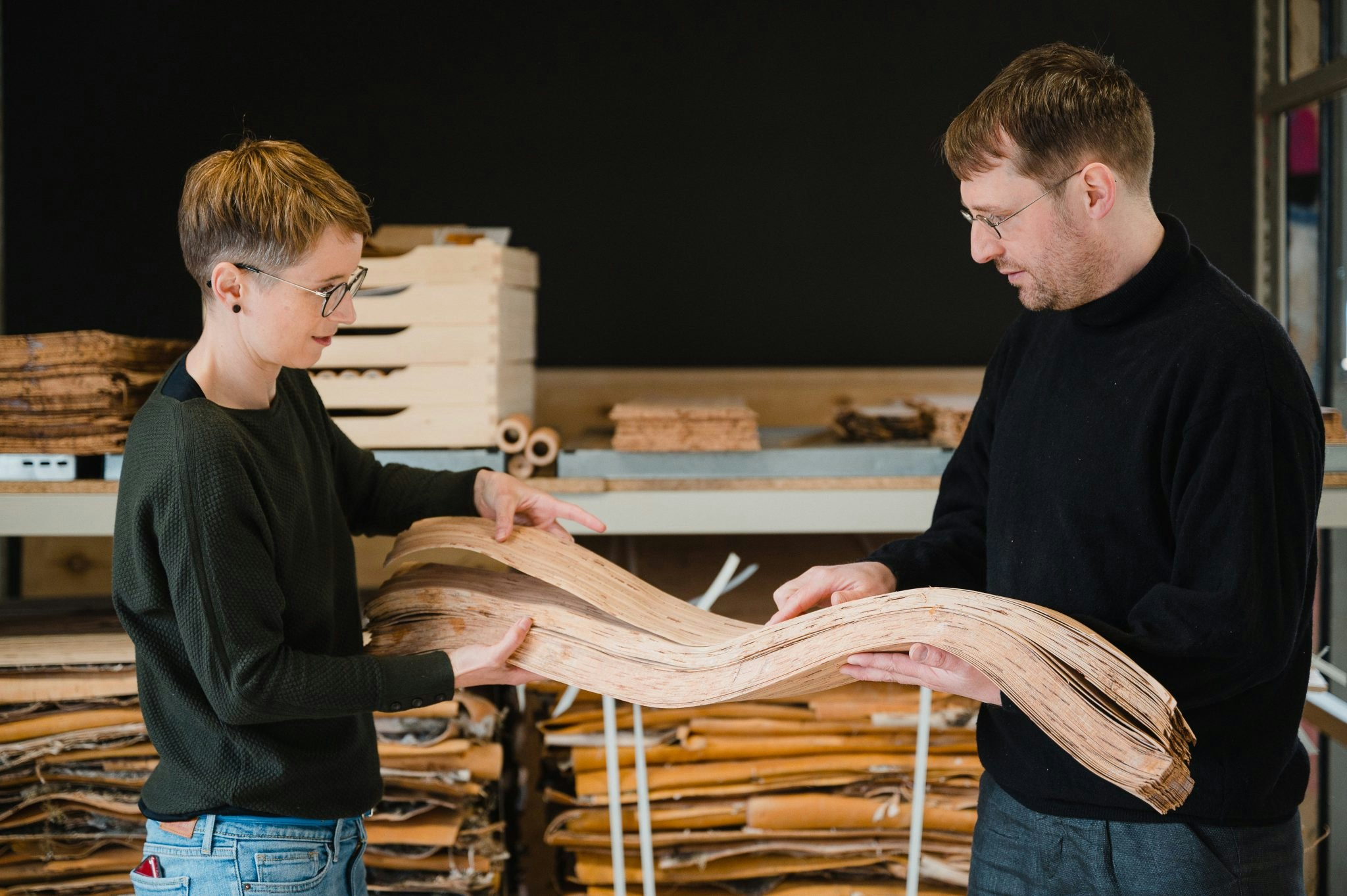 He's not the only one to make the move from big city to sleepy provincial life. Recently, Görlitz, once the beating heart of Germany's coal industry, has been trying to attract entrepreneurs in an effort to boost the local economy. 
Görlitz has just 56,000 inhabitants, with an average age of 49. So, how does a city better known for its historic Art Nouveau buildings — that have served as backdrops for Hollywood films like Inglorious Basterds and Grand Budapest Hotel — become a startup hub? 
Görlitz: a city for science and tech?
In autumn 2021, Görlitz launched its "Testing the City" project, which allows people thinking of moving to try the city for three months. Flats and coworking spaces are available free of charge, and companies and research institutions act as hosts for those wanting a temporary work stay. 
Görlitz is also home to Siemens Innovation Campus, an energy turbine manufacturing plant, which has drawn in young people from other parts of Germany. This year, a hydrogen research lab will open, which will produce technologies critical to Germany's energy transition, says the city's mayor Octavian Ursu. 
Startups are well supported and encouraged in Görlitz, adds Ursu. The city has an "investment service" which advises companies on public funding sources and financial aid, organises networking meetings across industries and offers recruitment services. For startups in Saxony (the local province), the ministry of economics offers a monthly subsidy of €1,000 per every business founder in the region — plus a childcare bonus of €100 per dependent child per month.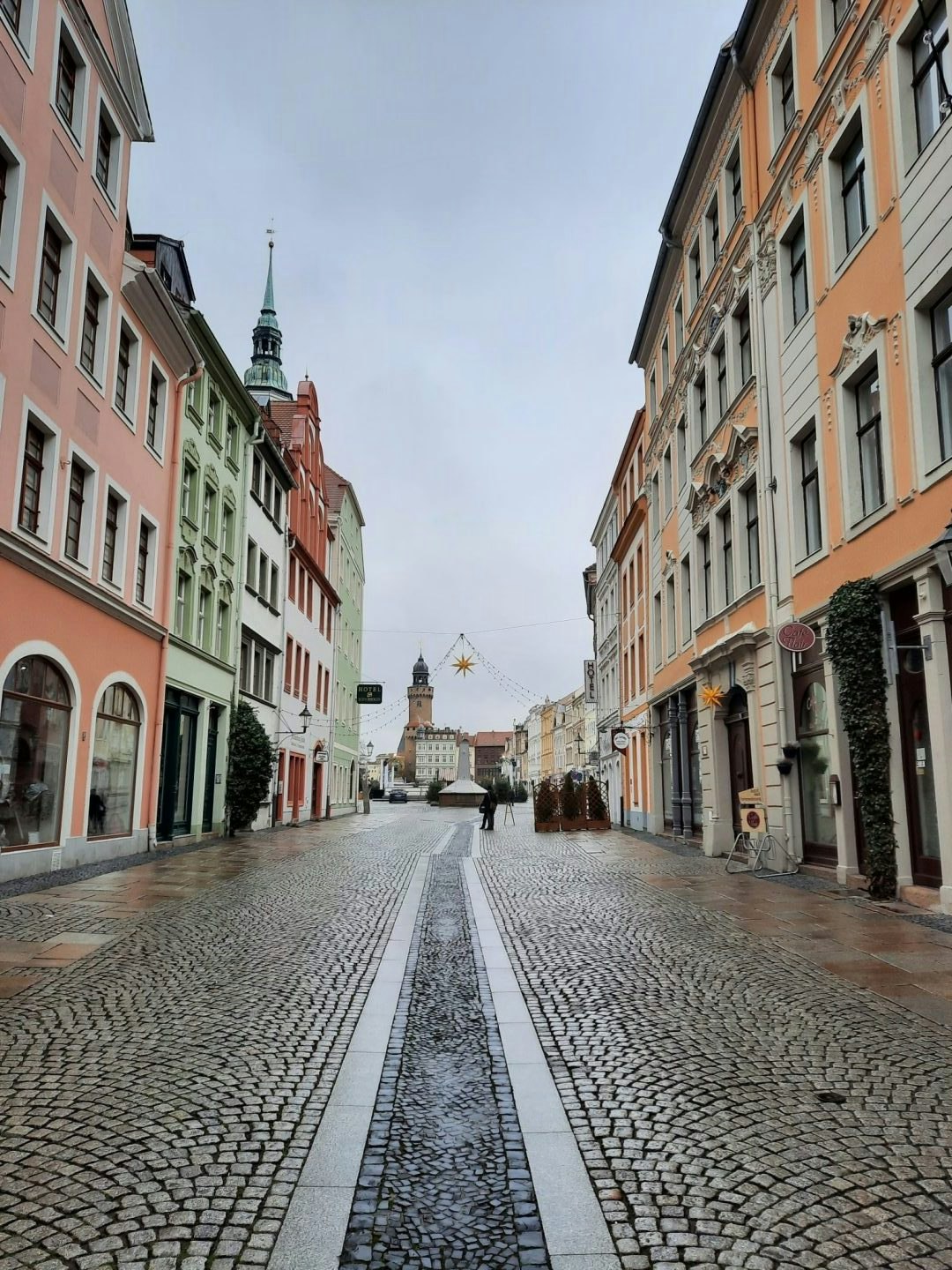 "We want to make Görlitz more attractive for young people. Startups are a crucial part of creating jobs — and if people know that they can earn good money here, they might be persuaded to stay," says Ursu.
Europe has already shown that million-dollar companies can be spawned from unlikely places.
Fashion marketplace Depop was born in H-farm, a startup incubator in Treviso, a small city in northern Italy, in 2011 and was later sold to the American giant Etsy for $1.6bn. And Cinch, a car marketplace that last year bagged $1.3bn, was originally started in Farnham, a market town of 40,000 people in Surrey, England.
Revitalising cities with tech
Görlitz is part of a new generation of towns and regions in Europe that are trying to create this kind of entrepreneurial serendipity and success. And it's clear why: tech startup employment has blossomed while much of the rest of the job market has significantly slowed. 
In Gateshead, a large town in northeast England, where the collapse of mining and shipbuilding have left unemployment high, the local council has been working to build a hub for tech firms and games studios. In 2021, Gateshead was awarded a £730k government grant for Immex City, a pilot programme designed to grow and scale the town's immersive technology sector. 
Yerevan, the capital city of Armenia, is another place that has been bolstered by the arrival of tech entrepreneurs after an exodus of talent post-independence. Now, native Armenians are returning with the will to put Yerevan firmly on the startup map, and startups like PicsArt, a platform for photo, video editing and design tools, are on their way to becoming billion-dollar businesses.  
Cities like Görlitz, which have traditionally relied on coal mining to prop up their economy, have other problems. In Germany, coal is being phased out nationally and employment is expected to suffer as a result.
In Lusatia, a region which reaches north of Görlitz along the Polish border, employment at coal mines and power plants has decreased from 80,000 to 8,000 since 1990, according to the New Yorker. Startups may provide a lifeline.
More startups per worker than Berlin
There are already signs that Görlitz's efforts to attract entrepreneurs are paying off. 
According to a 2021 study by the German Institute for SME Research, startups among people of working age increased in Görlitz by an average of 2% every year between 2003-2019 — while the number of businesses being founded in Germany as a whole sharply declined. 
Currently, Görlitz has exhibited the highest annual growth rate of startups in Germany, and is even ahead of the startup capital of Berlin. In 2019, there were 117.6 business startups for every 10,000 employed people in Görlitz. Meanwhile, Berlin had 100.5 startups per 10,000 employed people. 
Görlitz of all places
Upon arriving in Görlitz, on a cold, wet January morning, it was hard to believe that the city had more startup activity than Berlin. 
In the Altstadt (old city), which at the height of summer is a busy scene of alfresco dining and tour guide parties, there were very few locals around; just a few old ladies nattering on the street corner. Why, I thought, would entrepreneurs live in Görlitz of all places?
First, there's the quality of life, given that the cost of living and renting office space is significantly cheaper than hubs like Berlin. That's on display at what is arguably the town's hub for entrepreneurship: the Kühlhaus, an industrial building turned multi-use space. 
The Kühlhaus was used by the GDR to hold crucial food supplies for people in East Germany. Now it accommodates 20 startups, including Nevi. There's a company making tiny, eco-friendly houses out of wood; another builds children's playgrounds and other constructions out of timber. It has camping spots, mini hostel rooms, a beach volleyball court, an outdoor terrace and a big events hall, complete with a bar and rainbow-coloured lights.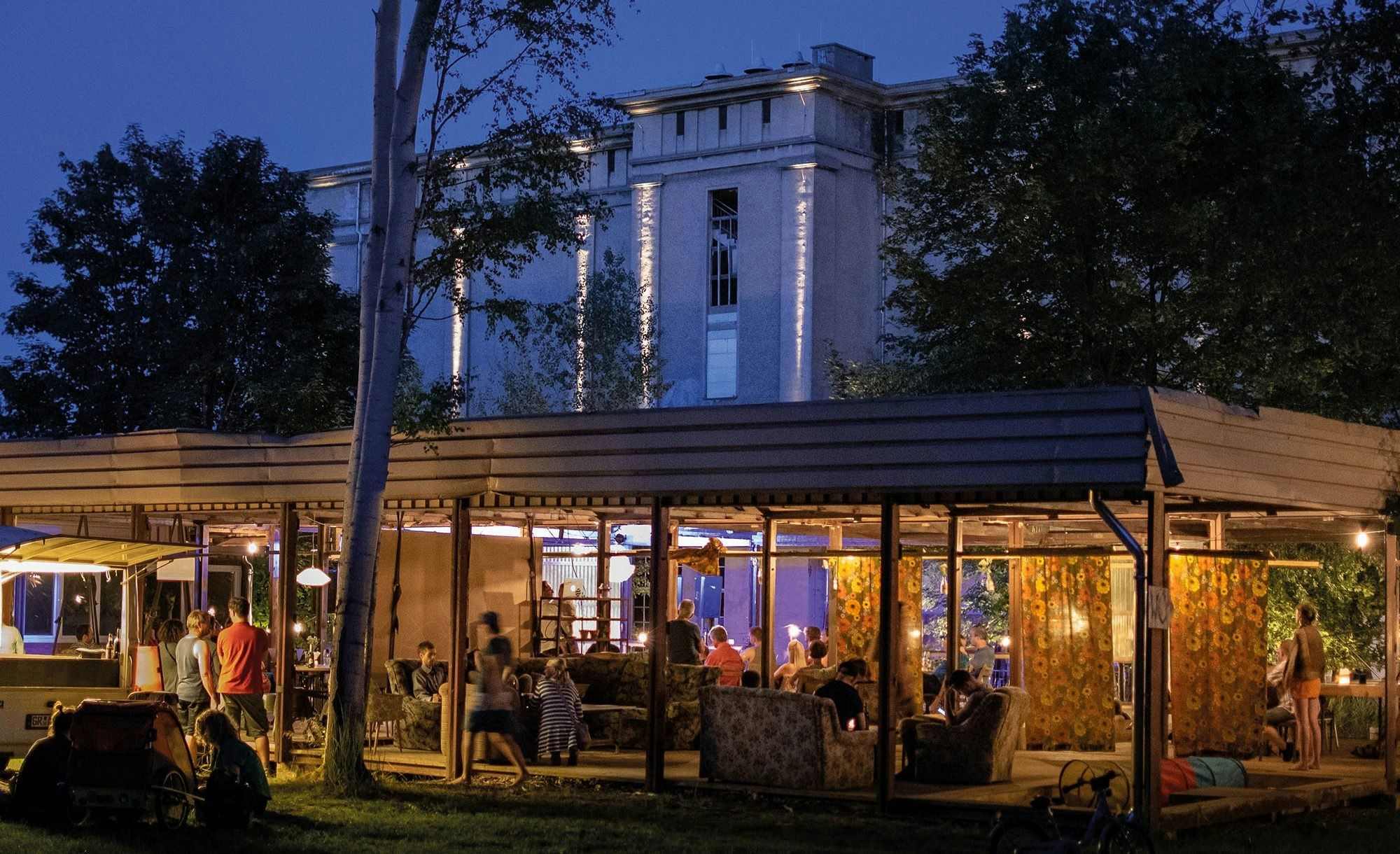 People come to Görlitz to have a different, less hectic life where they "leave time for themselves and their families" and don't just "work to live", says Nevi's Mergelsberg. Meanwhile his head of marketing, Anne Döring, has reduced her work hours to 30 per week to put some time into personal projects. 
Then there's the government money. "A lot of people in Görlitz are self-employed too, because you can get a lot of funding," says Döring, who used to work in clinical research for dermatology in Berlin. 
"The [state government] is pumping so much money into this region at the moment for all kinds of things. So if you have a good idea, and you can write a good funding application, it's very likely you'll get somewhere."
The town's proximity to Poland also helps, says the mayor. 4,000 Polish citizens are registered in Görlitz as independent workers, and money has been spent on building the new Centre for Advanced Systems Understanding, a Polish-German research institute for data science and computing, to complement the already "very active IT scene".
Not here for the exit
So what other advantages lie in Görlitz for entrepreneurs — and what are the drawbacks?
Mergelsberg says that the city has a tight-knit community of entrepreneurs, where it's easy to meet people serendipitously and network. But it's a different way of life here for founders than in Berlin. 
In Görlitz, entrepreneurs don't "start a company just to sell it for an exit", and many don't have VC funding. 
They instead "want to create companies that are meaningful, and that give something back to society," says Döring — especially as the "political situation is difficult in Saxony", where one in four people voted for the AfD, Germany's far-right party, at the last elections.
It's very important to have startups and places like the Kühlhaus that offer a positive vision for the

future
"I think there's [historically] been a lack of opportunities for people in East Germany — and there are only a few answers to this," says Mergelsberg. "I think it's very important to have startups and places like the Kühlhaus that offer a positive vision for the future."
Of course, there are disadvantages to being out in the sticks. 
Mergelsberg says that he often has to travel to bigger cities for business meetings within Germany, which on rickety east German trains can take a long time. Though he's hopeful for the future: a new high speed train is being built from Berlin to Presau, which will help entrepreneurs in the region access bigger cities much faster. 
Another issue is access to talent: when hiring for jobs at Nevi, Mergelsberg didn't receive "loads of applications", but he thinks the drip of people moving to Saxony from bigger cities will improve the situation. 
So, does Görlitz have the potential to be Germany's next big startup hub — capable of spawning the next Revolut or UIPath?
"You wouldn't want Görlitz to become like Berlin," says Döring, but the city could certainly "do with a bit more" when it comes to startup infrastructure. "When it's a rainy day and you walk through the centre, and no one is around — you're like 'what the hell is going on here?'"
There are days when Döring looks for a service in the centre of Görlitz only to find that it's closed, or that the staff are taking a long lunch break, she explains. 
"Sometimes I'm annoyed, but then I think that I just need to change my mindset — not everything needs to be available instantly."