*The current and former employees that spoke to Sifted for this piece have had their names anonymised
One year ago Glovo cofounder Oscar Pierre told Sifted he didn't want to sell his company. Instead, he had his sights set on publicly listing at the right moment.
Glovo was then one of Spain's startup superstars: the delivery company hit a billion-dollar valuation in 2019, had raised more than €890m in equity fundraising by the end of 2021 and had plans to become a market leader in the much-hyped speedy delivery market. 
And while rumours swirled of the possibility of a gradual buyout by the then-minority shareholder Delivery Hero, Pierre told Sifted there was nothing to it.
"I speak to Niklas [Östberg, CEO at Delivery Hero] almost every other day. They believe a lot in our company," he said. "They know our dream is to stay independent, to keep running this, to take this public and he respects that a lot. And in that sense the plan is that they stay as a minority shareholder."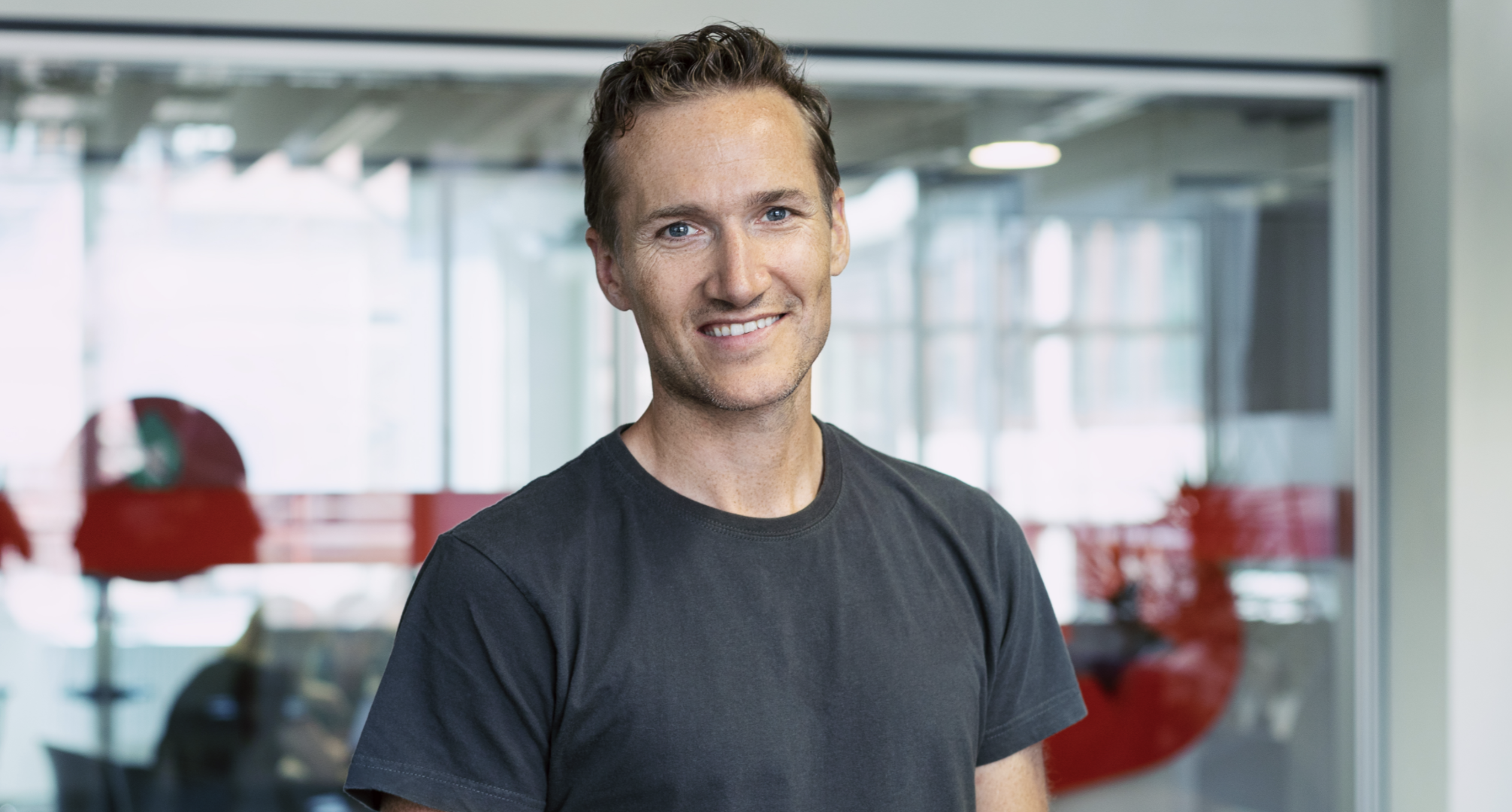 But on December 31 at 11pm, news broke that Delivery Hero had agreed a deal to acquire a majority stake in the Spanish scaleup. 
From what Sifted has learnt, it appears that the company was struggling to make good on its heavy investment into quick commerce, as better-funded competitors have emerged in key markets. Some employees seem to have borne the brunt, telling Sifted they've become victims of a ruthless hire and fire culture.
When news of the acquisition broke, Pierre said in a statement: "I believe our potential is untapped [or "wasted", depending on your translation of "desaprovechado"], and I am happy to have found a partner that matches our ambition and culture and who will continue to support this adventure."
It's easy to read a phrase like "untapped potential" as a euphemism for "things not going to plan", given what we knew about the company's ambitions. So what went wrong in 2021?
Management mistakes?
Late last year, Sifted began receiving messages from current and former staff at the company, many of whom said that Glovo's ruthless and unempathetic management style had had serious impacts on their mental health. 
"It was mentally so stressful. It gave me nightmares and I'm still having them," one of them told us.
These early conversations were with staff from Glovo's Italian office, the company's second biggest market (which has been running since 2016 and currently employs more than 300 people), and initially seemed like they could be a symptom of an isolated, regional issue for the company. 
It was mentally so stressful. It gave me nightmares and I'm still having

them
But after speaking to 10 current and former staff, some of whom reported to the senior leadership team in the Barcelona HQ, a picture emerged of a company making frantic and poor decisions, at a cost to Glovo's performance and the wellbeing of some of its employees.
Out of its depth
In January last year, Glovo announced a €100m partnership with a Swiss real-estate investor to enable it to double down on its new quick-commerce ("q-commerce") business. The plan was to build 100 dark stores by the end of 2021, in a bid to become the market leader for rapid delivery in its 22 markets.
"I think grocery is a clear bet that we will crack," Pierre told Sifted. "It's a clear trend for the future: all ecommerce products will be closer to the user, and this means [inner] city, urban warehouses." 
👉 Read more: Take a look inside a dark store
But as speedy delivery competitors Getir and Gorillas have spread across Europe — and raised billions in VC funding — Glovo has struggled to keep up, despite being one of the first movers in the market, according to one former employee, Hannah. She held a senior position at the company for more than two years, reporting directly to the C-suite.
Grocery delivery has not really picked up because Getir and Gorillas got in

there
"Grocery delivery has not really picked up because Getir and Gorillas got in there. Getir is probably doing just as many, if not more orders already than Glovo [in Barcelona]. The same is happening in other markets — you see the difference," she told Sifted in October. 
Glovo hasn't been able to keep pace with competitors in European markets. At the end of February 2022, the company told us it had 103 "micro-fulfilment centres" across nine European countries and 43 cities. Getir, meanwhile, told us it has 300 spread over seven European countries while Gorillas (which only launched in June 2020) told us it has 200 in Europe across nine countries and 60 cities.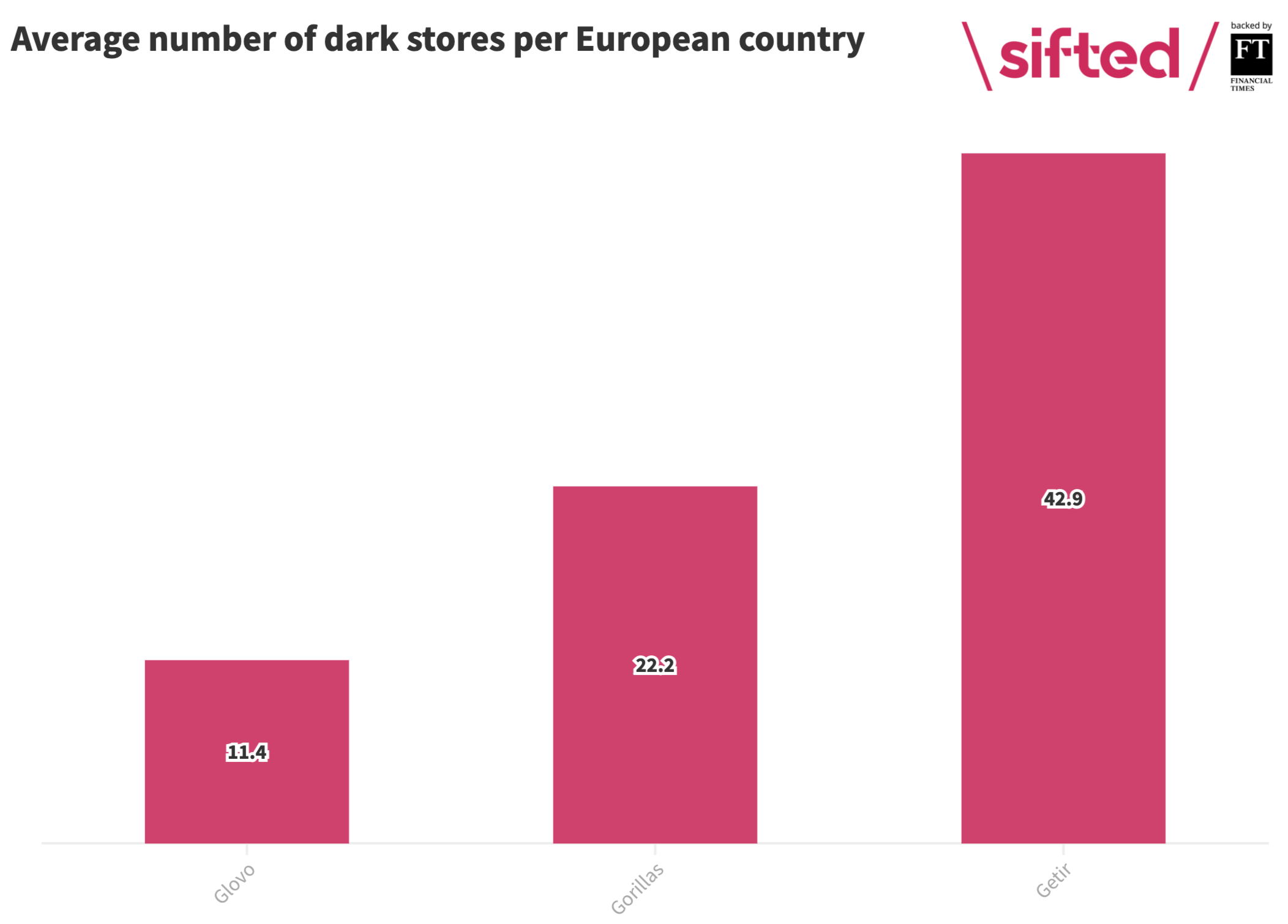 Glovo has also raised less money than both Getir (which has raised more than €1.7bn to date and is valued at $11.8bn) and Gorillas (which has raised $1.3bn to date, valued at $3bn). The capital raised by Glovo has also been spread across its various products, rather than just focused on scaling q-commerce.
According to Hannah, this market position has forced the company into a scattergun strategy of constantly trying new things in a bid to stand out: "They're competing with global businesses that are multibillion-dollar-worth or public, and when you look at their capability to fundraise or grow the business, they've mainly been a tier-two player, right? Which basically means that for them to increase the valuation they need to try a lot of things like dark kitchens and B2B logistics, to name a few."
Some of the new business lines that Glovo has added to its core restaurant delivery service include dark kitchens, quick grocery delivery, quick pharmacy delivery, B2B logistics and courier services. 
The temptation to try and convert an existing network of drivers or couriers to new business models like q-commerce isn't uncommon: other European food delivery startups that have tried similar strategies include Foodpanda, Takeaway and Wolt.
But this isn't always smart, according to Christian Meermann, founding partner at Cherry Ventures. The Berlin-based fund is a backer of q-commerce startup Flink (which doesn't compete with Glovo in any markets), and Meermann says that moving from restaurant takeaway to q-commerce is a bigger jump than you might expect.
When you're building a company, focus is very

important
"I think many tried to do this [use a driver/courier network for a new business model]. I think the problem is that, when you're building a company, focus is very important. I think you can't do five things in parallel and be the best," he says. "If you've been in the restaurant takeout business so far, the grocery business is very different. Suddenly you need to manage your own assortment, you need to find a good supplier for all your products, you suddenly have to deal with waste, which wasn't a problem before. Your rider operations are different. There's actually not many synergies."
Glovo told Sifted that its grocery business is predicted to grow 100% this year, but did not comment on the claim that it is struggling in key markets where competition is fierce.
Hannah says that a lack of focus was a big reason that she left the company.
"One of the reasons I left was that there's no clarity on what essentially they are really trying to achieve. What Glovo does is say, 'I want to start a certain initiative. I want to re-pivot my business model to another type of business model by adding new business lines. And I also want to — while I'm doing all of this — I also want to try this other thing. They decide to set up a team to do that. And in the case that the project goes south and does not have the same results as expected, then they have to let people go. And that's where this 'hire and fire' comes from," she says. "I know this, because I've been very close to it from a senior perspective."
Glovo says it's in an industry where companies "need to consistently adapt". It adsd: "Glovo is an agile company and gives room to new ideas to navigate a fast-paced industry. Whether an idea is a success or not, we take responsibility for it and ensure that we learn from it. We encourage taking risks."
The sharp end of it
On the face of it, this might seem like bread and butter startup operating. But with more than 3,700 employees now working in 26 countries, Glovo isn't a startup any more and moving fast and breaking things has bigger implications.
One former employee who learnt this the hard way was Laura, who worked on one of these new products at Glovo Italy before things started to go wrong.
In Spain and all the other countries, these innovation projects were

shipwrecking
"The objective was to build up this big team in just a few months. We kept on going ahead at the speed of light, kept on hiring people, without really focusing on the structure of the company, without really focusing on the talent that we were looking for," she remembers. "After a few months, the project wasn't going well, and I don't mean just Glovo Italy, but in Spain and all the other countries, these innovation projects were shipwrecking."
Then one day, Laura got a message she wasn't expecting.
"Out of the blue one day one of the managers spoke to me and said, 'It's going to be your last day here. We don't feel like you have strong leadership and problem solving skills,'" she says. "It was so unexpected, they had been totally pretending that everything was super OK, super going good, and then the day after they just told me, 'today you're going to be leaving your laptop here.'"
Laura says that she hadn't received any negative feedback in the months leading up to her sacking, and believes that she wasn't fired due to bad leadership, but due to Glovo's own misguided strategy on innovation projects.
"They discovered in two to three months that the project I'm working on is not a thing. None of these projects bring the company anywhere because they are bloody expensive. And they acknowledge this, and they have started kicking out people for this reason. It's not a lack of leadership," she says.
'Bad vibes'
Laura says that she's now getting good feedback from her team and her managers in her new job, but the way that Glovo dealt with her dismissal had a big impact on her. 
"They make you really feel that you're lacking something," she says. "It really gets you down from an emotional point of view... It's so wrong, so unfair and so mean as well."
She isn't the only one who feels as though they were dismissed by Glovo Italy unfairly. Patrick, who worked at Glovo Italy in 2021 and had worked at large international organisations previously, says that he had never seen such a ruthless firing culture.
"In Glovo I witnessed a lot of firings and illegitimate treatment of workers which were totally arbitrary. It was something that I've never experienced in any company that I've worked with," he says.
In Patrick's case, he says he received a letter of dismissal after raising legitimate concerns about a core area of the business. When he asked the reasons, he was told he was being too negative. 
Glovo has this obsession with cultish company

values
"Glovo has this obsession with cultish company values. There are five of them [this number has now grown to six] and one of these is 'good vibes', so you always have to be happy, as though working is some kind of a joke," he says. "I was told: 'You know what, we don't want negativity, we don't want bad vibes. We don't want your serious attitude.' So I was told I didn't have enough good vibes to stay in the company. The 'cultural alignment' is often the best way to fire a person, as it is totally arbitrary and not tied to performance. It's mainly based on emotions or personal relations."
Patrick told us about another employee who was fired for asking about the possibility of a promotion — a supposed breach of the "Stay humble" value.
Katy, also a former employee at Glovo Italy, spoke to Sifted shortly after being told she was being fired for being too negative and not being "aligned with company values". In her case the value was "Gas", which Glovo describes as: "We're quick to deliver value. We're passionate and we're ambitious."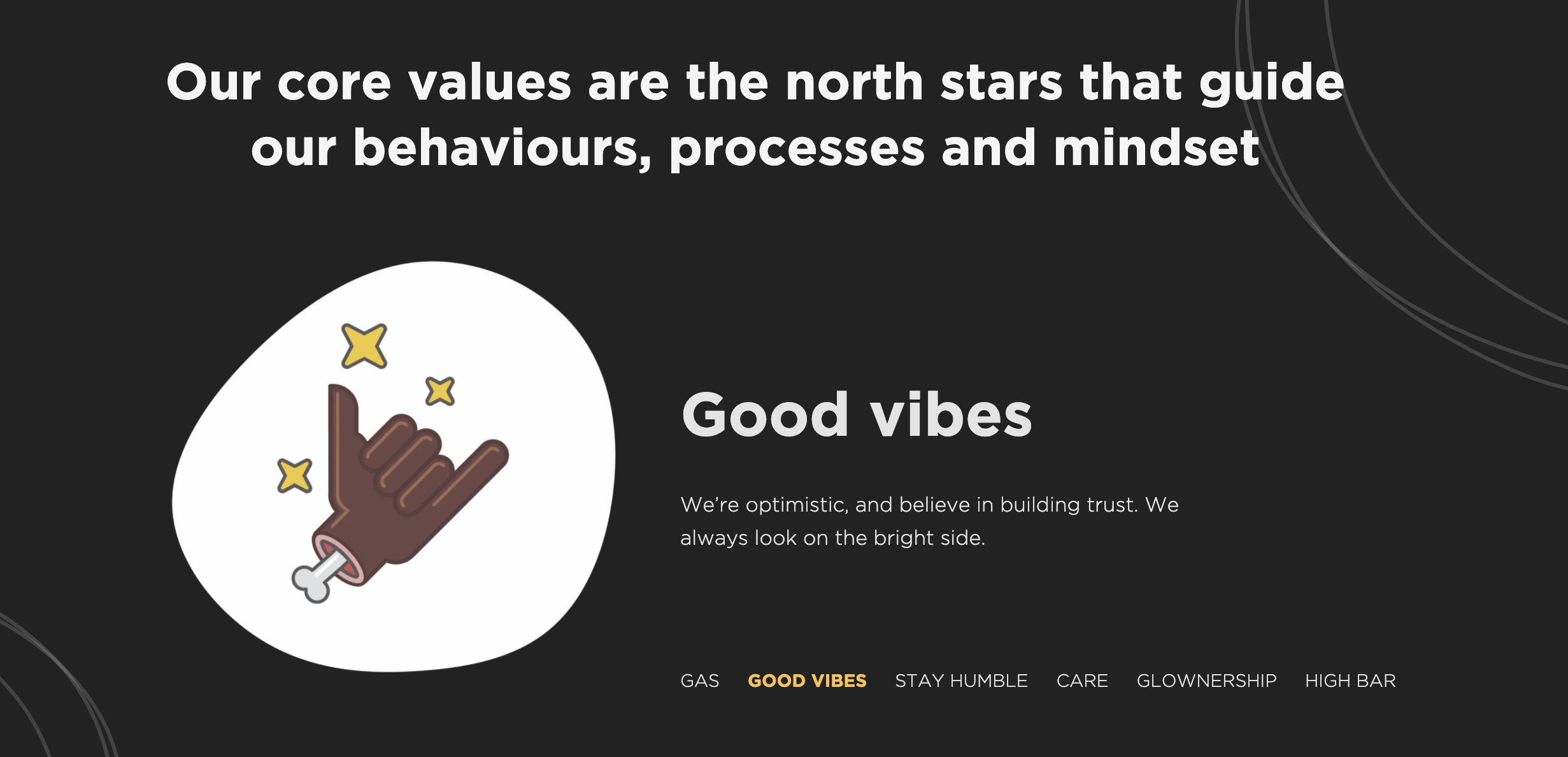 "According to KPIs and targets there was no reason to push me out from the company," she says. "I'm really, really sad, disappointed and confused."
The dismissed employees we spoke to had been working at Glovo for periods ranging between two years and six months — the majority were not fired within their probation period.  
This isn't the first time that Glovo Italy has come under criticism for its employment practices. Last summer, Italian investigative documentary outlet "Report - Rai 3" anonymously interviewed a former Glovo Italy employee who said that the company took advantage of Covid furlough policies. The source said that Glovo put 30 employees on government subsidised leave (some for more than six months), even though Glovo Italy's revenues grew during the lockdown.
In response to these quotes from former employees, Glovo told us: "We understand the disruption losing a job can bring someone. This is why we only resort to immediate dismissals in cases of fraud or misconduct such as committing illegal acts or behaviour that puts Glovo's people or the company in grave danger. A reason is always given, and this action is never taken lightly."
From the outside it's good vibes... from the inside it's really, really a

nightmare
Patrick, Laura and three other former employees all told Sifted that this ruthless attitude towards staff was a huge shock to them, given Glovo's public-facing image of being an inclusive and supportive workplace.
"It's all about, 'The best job, the social impact, the diversity.' It's really weird to see that all this storytelling is completely different from the reality," says Patrick.
"From the outside it's good vibes: the fucking values that they pretend to have. But when you see it from the inside it's really, really a nightmare," says Laura. "Junior staff are victimised and bullied, while senior friends of top management face little to no accountability."
"It looked like an amazing startup in which everyone was super friendly. They make you think it's a good place in which you can work and you can be mentored and in which you can grow," says Jim, a young professional who says he was fired by Glovo and treated with a "lack of humanity" which had a big impact on his mental wellbeing.
"I know quite a few people in Italy that have been through this, and the vast majority of them are young professionals… It's super, super, super common."
Glovo said that in 2021, only 97 out of 2,000 new joiners left the company within the first year of joining.
Lisa was another of Glovo Italy's young employees who says she was fired without explanation. She said the experience had a major impact on her self esteem.
"I cried for a month," she says. "When I got a new job, my new team knew that I had gone through a kind of trauma. The only thing that I could do was to get away from Glovo because all my self esteem was gone, dead."
Glovo tells Sifted that 85% of its employees say they would recommend Glovo as a workplace. The company adds: "On public platforms like Glassdoor, Glovo is one of the best-rated companies in the industry and ranks higher than most of our competitors. While these survey results reflect a positive work environment we know we have more work to do, and this is something we're committed to constantly improving." 
It goes to the top
It's worth noting that Sifted did not hear similar employee complaints from Glovo's Spanish office. Marie, a former senior employee at Glovo who reported directly to the C-suite in Barcelona, says that problems at the company's Italy office are due to an inability to adequately replace outgoing senior leadership. 
Two big losses, she says, were former managing director Matteo Pichi (who left in December 2018) and former PR chief Simone Ros (who left in September 2021): "With Italy they lost two very experienced people with a lot of credibility, who knew the jobs very, very well. I'm not sure what was left was sufficient to keep it running as smoothly as it has had."
David, a current employee at Glovo Italy, agrees that the company is struggling to maintain high operational standards outside of Spain.
"There is very bad communication between Italy and HQ. The structure in Italy is very bad. HR is almost zero, almost nothing," he says. "Glovo in other countries is not as organised as in HQ… In Italy it's like they're trying to build a villa, but they're talking about the swimming pool before building the walls."
Christian Meermann from Cherry Ventures agrees that rapidly growing young companies often struggle when they don't bring in more experienced leadership.
"When you're running an organisation with thousands of people, then you need C-level executives that have done that before, that know how to establish processes," he says. "Because being pragmatic and quick and hands on in the beginning, that's a very strong skill for seed stage and Series A stage companies. Once you're big, and you have thousands of people, you need processes, you need reporting lines. I think that's what these companies usually struggle with."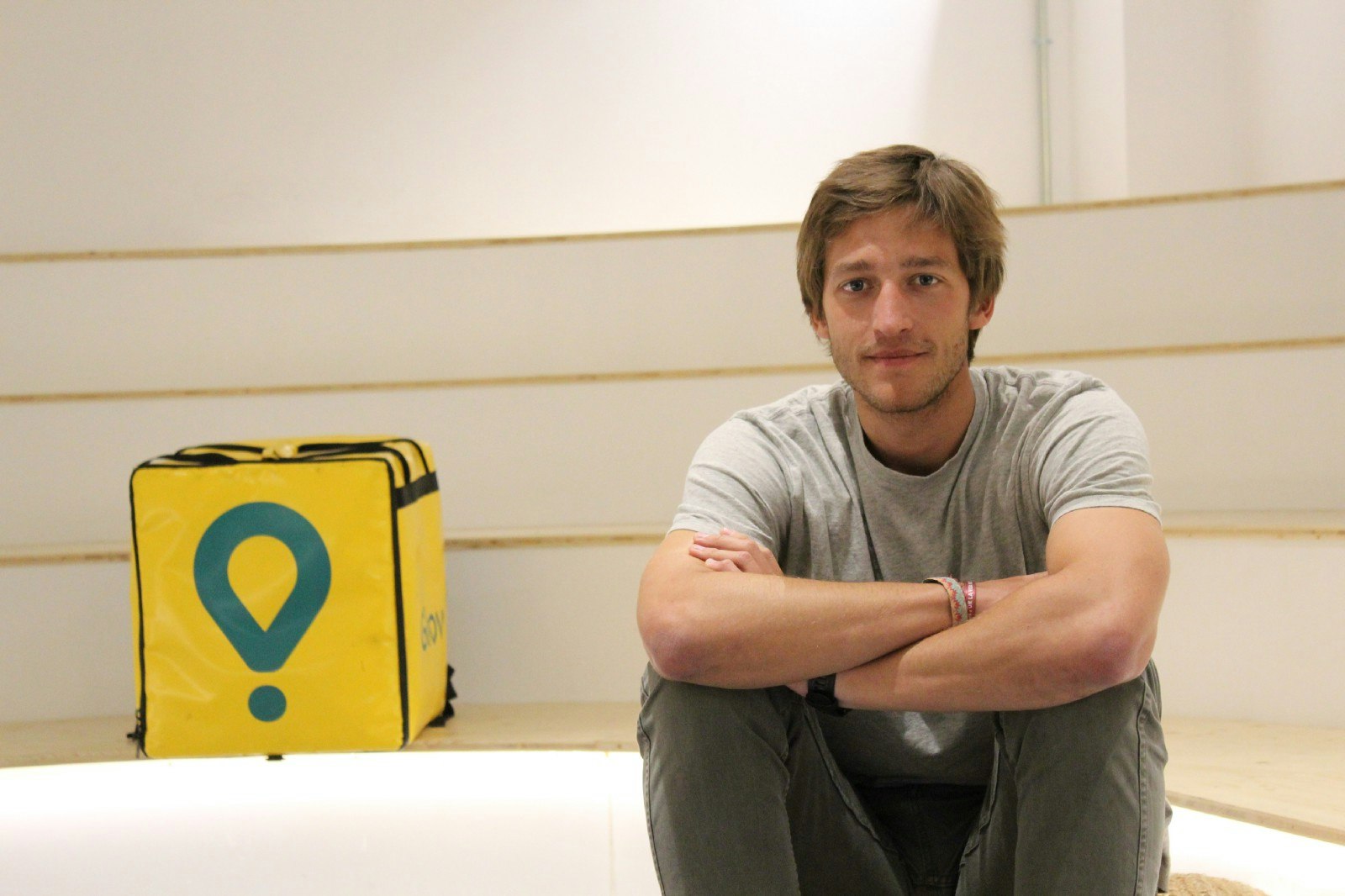 In response, Glovo said: "We are still a young company navigating a new and changing industry. We have grown our workforce significantly and have been bringing more experienced leaders onboard. Growing from a startup to a multinational company at speed and in a short period of time is challenging, which is why we continue to hire top talent across the company."
The Delivery Hero era
Now, with Delivery Hero set to become a majority shareholder in Glovo when the deal closes, subject to regulatory approval, staff might hope that change is coming.
But when Sifted asked the company what it hoped to learn from Delivery Hero, Glovo said: "Delivery Hero is not going to become a sole owner of Glovo. After Delivery Hero acquires the majority stake, Glovo will continue operations under their current brand, culture and leadership, using their existing technology."
Staff who were hoping for big change as a result of the acquisition seem to be in for a disappointment.