Remember when Amazon's 'next day delivery' seemed impressive? 
If so, you're living in the past — next hour delivery is the new benchmark of convenience being laid down by tech companies, and Spanish startup Glovo is hoping to lead the field. 
The company is today announcing a partnership with Swiss real estate platform Stoneweg, which will invest €100m into buying properties that can be converted into 'dark stores'  — urban warehouses that make rapid delivery times possible.
"It's a clear trend for the future: all ecommerce products will be closer to the user, and this means [inner] city, urban warehouses," says Glovo cofounder Oscar Pierre. "Capital investment was a limiter for us. Now it's all about execution, because Stoneweg is bringing this capital."
Glovo opened its first 'dark store' in 2018, and now has 18 worldwide. The plan is to bring that number to 100 by the end of 2021, to capitalise on the growing popularity of the startup's 'Q commerce' next-hour delivery offering.
"Q commerce has grown three times faster than our core business during 2020," says Pierre. "In terms of global sales, it's reached double digit percentages of our total business."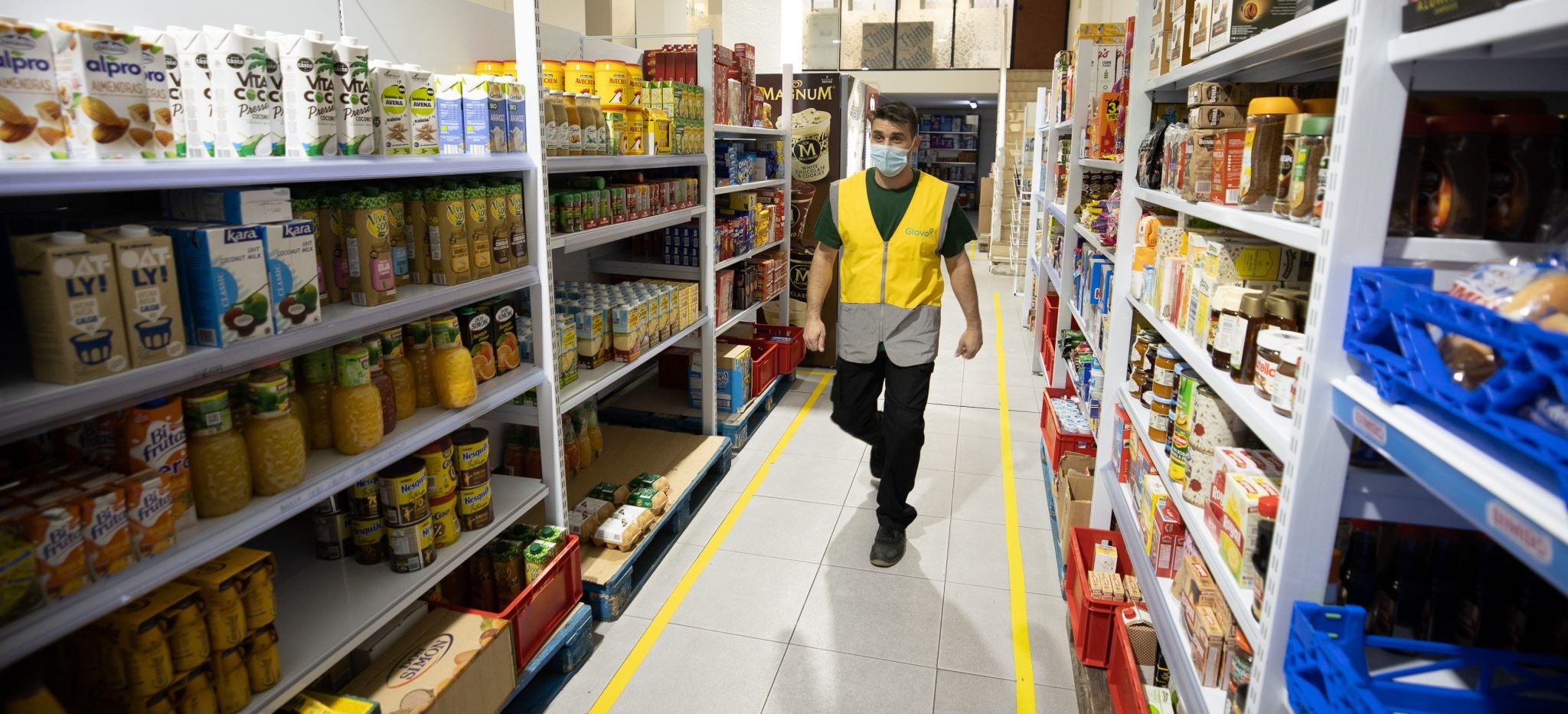 The rise of ecommerce during the pandemic has accelerated the growth of this side of the business, with groceries currently making up the bulk of orders. Pierre says that expanding Q commerce orders in other product areas, such as electronics and pharmacies, will be key to consolidating growth.
"I think grocery is a clear bet that we will crack, but as the percentage of the total business, I think the answer will depend a lot on how much we can move beyond groceries," he explains. "Are we really going to start competing against all the big ecommerce like Amazon? We think we can, because we have a fundamental advantage, which we think we'll hold onto for a few years, which is this immediacy."
Pierre says that for the next-hour delivery model to work at scale, a city like Madrid or Barcelona would need 10 to 15 dark stores. The new investment will focus on key markets including Spain, Italy, Portugal and Romania.
Sifted Newsletters
Sifted Newsletter
3x a week
We tell you what's happening across startup Europe — and why it matters.
Regulation
Another part of the reason that Glovo is able to provide this immediacy is its gig economy workforce model, which allows it to draw on a large pool of couriers, without the costs of making them employees.
This flexible workforce allows the platform to respond to surges in demand, but the model is currently under threat in Spain, where the Supreme Court has ruled that riders are employees, rather than autonomous workers.
If this were to be enshrined in legislation by the Spanish government, Pierre believes that the change would impact Glovo's plans to expand in 400 Spanish cities and smaller towns.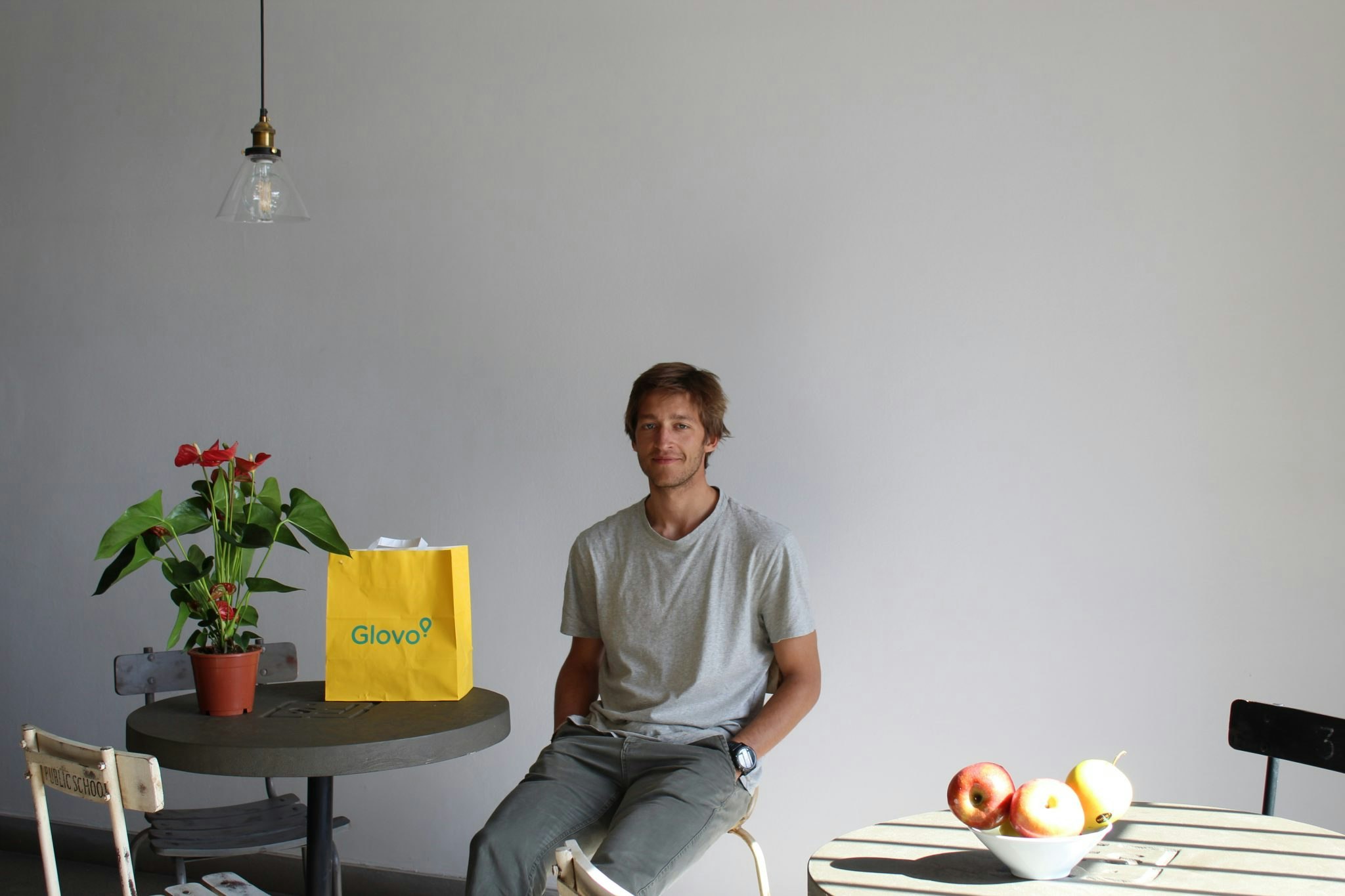 "In the case that we had to move all of our fleet to a strict labour model, I think for many of our big cities it could make sense, we'd probably not meet the entire demand, there would be many users and restaurants not serving orders," he says. "But I think for the small towns it would be even harder."
Pierre adds that Glovo is in dialogue with Spanish regulators, and hopes a solution can be found.
A new era for ecommerce?
Glovo isn't the only startup trying to establish itself in the dark store sector. Pierre points to Turkish company Getir as one of the market leaders, which has established a large network of urban warehouses in Istanbul, and is soon to launch in London.
In terms of Glovo's key markets, however, the competition is still relatively young.
"Out of the 22 markets where we operate, we don't see big competition," says Pierre. "Other food delivery companies like Wolt are now starting to do what we did in 2018."
Glovo's existing dark stores are currently fairly low-tech, with barcode scanning being the extent of automation in the urban warehouses. 
Pierre says that as Glovo's operations grow, the company will be looking to procure more cutting-edge systems to manage stock and deliveries: "We're probably going to become consumers of third party technologies, like robotics inside the stores, a lot more vertical warehousing."
Glovo has also partnered with big brands such as Unilever, IKEA, Nestle and L'Oréal, and Pierre says that the platform is able to provide granular data that is of major value to these companies.
 "We have very robust, very precise data. We could say to Häagen-Dazs, for example, when are people buying Häagen-Dazs, what type of people, which area of the city, with super accurate data," he says. "There are a lot of direct to consumer campaigns that we organise with brands, sampling and targeting specific areas of the city."
Going public
Rumours have swirled in the Spanish press over the possibility of Chinese ecommerce giant acquiring Glovo, but Pierre is quick to refute such claims.
"We have talked to them [Alibaba], but also to many other investors. No deal is expected any time soon," he says. 
Pierre insists that Glovo's ambition is to become a publicly listed business, and not to sell to a competitor before then.
And with this new investment partnership, Glovo hopes that it now has the capital firepower and market know-how to dominate the next-hour delivery sector.