The story of Medium's acquisition of French ebook company Glose, which was announced last week, began with an email exchange six years ago. It ended with an acquisition that thrust a small but mighty startup into the international spotlight.
Glose was never a high-profile French startup. In an era where others in the ecosystem can raise VC rounds topping €100m, Glose had raised a far more modest €3m and wasn't topping anyone's lists of 'hot' startups.
And yet, there was CEO and cofounder Nicolas Princen being interviewed by CNN about the deal, also being featured in major US tech blogs and highlighted on Techmeme. 
Naturally, it helped that Medium's CEO is Ev Williams, who also cofounded Blogger and Twitter.
Still, the deal has catapulted Glose from a slow but steady success story that flew under the radar to a key acquisition for one of Silicon Valley's most closely watched startups. 
Speaking with Sifted, Princen shared his thoughts on the philosophy behind building the company, how the deal came together, and how he decided this was the right move at the right time.
"There is a struggle at the beginning to think about what the right decision is, and what is your motivation and what you really want out of this," Princen said. "And like any startup, we are very focused and trying to avoid any distractions."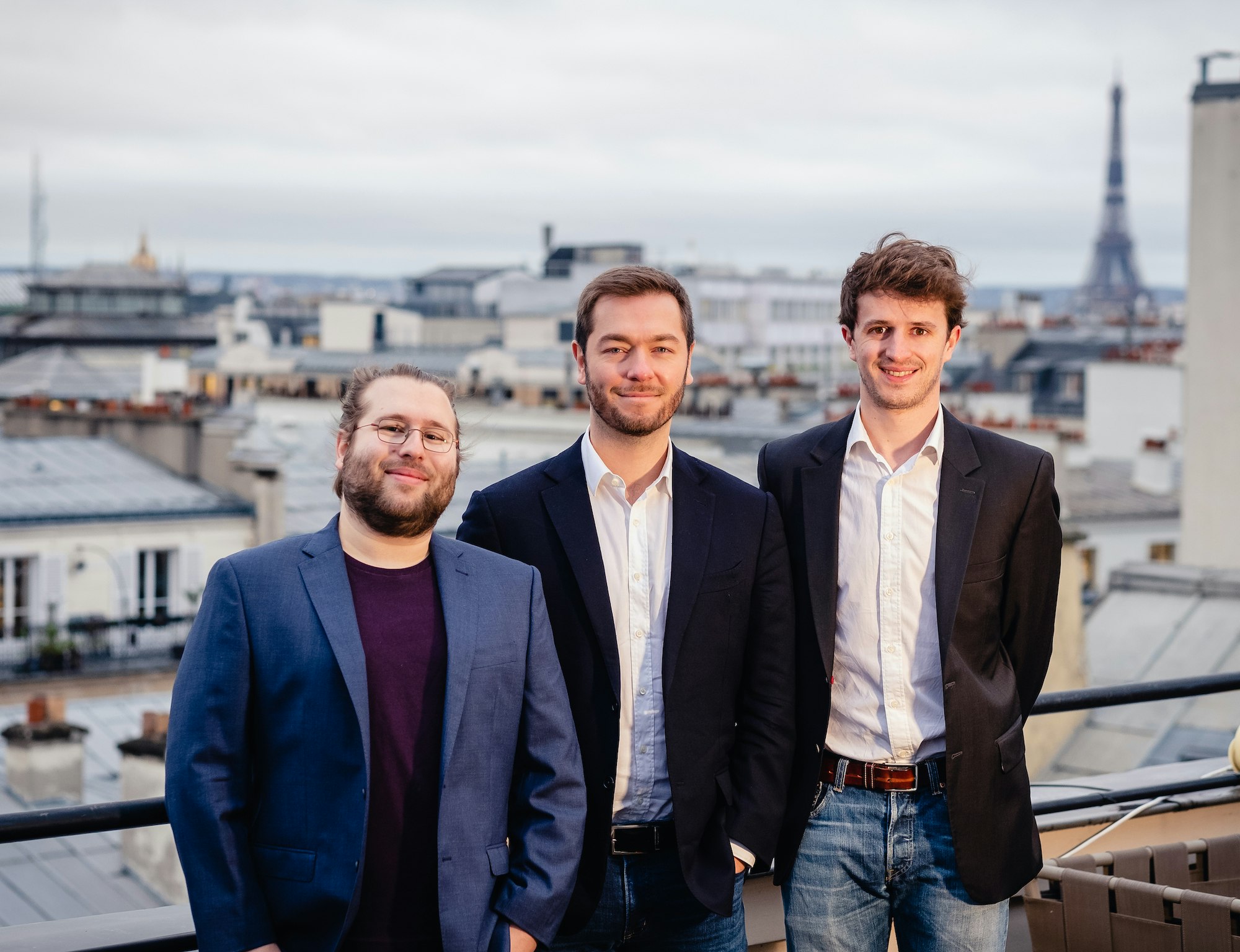 Building a slow startup
Founded in 2013, at a moment when the French tech ecosystem was just starting to make some noise, Glose offers an ereader. It's designed to make reading a social experience, with features such as shared notations and the ability to follow what friends are reading.
But getting to this stage of product maturity was neither easy nor obvious. At the start, Princen simply had a notion that he wanted to do something that would have a big impact and landed on education as the place to do it.
"I was thinking about how this digital technology revolution was going to improve different things," Princen said. "And education seemed to be the most interesting one to me, and the one with the most leverage to shape the future."
Princen had caught the entrepreneurial bug after more than five years working for former French President Nicolas Sarkozy. During Sarkozy's 2007 and 2012 campaigns, Princen was his chief digital strategist. And during his term as president, Princen served as Sarkozy's Advisor for Digital Innovation.
That experience in government shaped Princen's perspective: that profound and lasting change takes time. He was willing to move slowly and prudently to achieve his long-term goals. As he thought more about improving education, he began to narrow his focus to reading.
"Reading seemed to be the most powerful way to learn for a very long time," Princen said. "The most recent neuroscience shows how reading wires the brain to learn and really shape the human mind. Text may not be the sexiest format when you see the rise of audio and video, but reading is here to last."
From there, Princen and cofounders Arthur Darcet and Thomas Ricouard turned to ebooks. Princen said most attempts to build ebook readers, such as Amazon's Kindle, took the approach of trying to mimic the experience of reading a printed book.  
"We thought, since the launch of the Kindle, look at what has happened to the web," he said. "It went social, it went mobile. Can we put all of that innovation and energy into reading and long-form content to make it more engaging and more accessible and get more out of what you read?"
Of course, just as Glose was germinating, Amazon announced in 2013 that it had acquired social reading site Goodreads. Launching any company is daunting. But Glose seemed to be aiming straight into the buzzsaw of the world's largest ecommerce company.
"We knew it was going to be hard and we knew it was going to be long," Princen said. "Who wants to compete directly with Amazon? Who wants to convince book publishers when you don't have a product?"
The foundation
The more the three cofounders dug into the challenge, the more their obstacles multiplied. The standard ePub format used for ebooks didn't allow for the social features they envisioned. So they'd have to build their own ereading format from the ground up.
While Darcet and Ricouard worked on the product out of a living room, Princen set up camp in New York to start pitching publishers their vision. By creating a new, social version of reading, the company believed it could help drive sales.
But creating a product dragged on. The team decided that it couldn't simply release a minimal viable product. "It would be a degraded version of reading," Princen said. "Either you have the content and the publishers or you don't."
Finally, the first version of Glose began rolling out in late 2014, and over the next 18 months grew to include iOS, Android, and the web. With a product in hand, the team began to think about financing. And once again, caution drove their thinking.
Just as Glose was launching to the public, the team watched another potential rival, social reader Oyster Books, crash and burn. Founded in 2012, Oyster had raised $20m for a Netflix-subscription book service from some A-list VCs before announcing in 2015 that it had shut down. Some of the team joined Google Books in an 'acquihire.'
For the Glose team, it was a lesson in how VC money can pressure startups to succeed rapidly. While Glose had attracted some seed money and business angels, it decided to wait before raising its first official round.
"We were very, very frugal at the beginning," Princen said. "We knew it would be hard to raise capital on something because of all the obstacles. Ebooks were not the most VC friendly business. And we weren't going for a shiny new thing like subscriptions. We saw several companies rise and fall with that model."
By the time Glose raised its Series A in December 2018, the company felt it had a solid product, a growing audience, and a key partnership with Barnes & Noble. Their robust publishing format with a rich set of features had turned heads in the publishing world. And it had even managed to become slightly profitable.
Let's make a deal
The next step in Glose's evolution was intended to put it on the path toward the next stage of growth. Instead, it set the company on the road toward being acquired.
As Glose's user base grew, the team noticed that educators had become an important audience, a welcome development that cut to Princen's original desire to impact learning. A professor at Harvard Business School, for instance, had started using Glose to distribute case studies to students.
So the team began developing a SaaS version of Glose tailored specifically for the education market. Glose Education launched in early 2020. Seeing the traction it was getting, executives started making plans to raise a Series B, touting its new B2B service.
But then, as with so many plans last year, the pandemic derailed them.
The product proved to be a hit with educators. But with the pandemic creating an urgent need to reinvent teaching as classrooms closed, Glose executives decided they couldn't charge fees to use the education platform during the crisis. While it did bring in some revenue from book sales, it was a drop compared to what had been projected.
As the team continued to consider its funding plans over the summer, they wondered how VCs might weigh the short-term revenue picture against the obvious need for digital solutions that could adapt education for the pandemic.
"We wished we would be further along in revenue," Princen said. "And on the other hand, there wasn't going to be much convincing to do about education because of Covid-19."
At just this moment, an email from Medium's Williams landed in Princen's inbox. A mutual friend had introduced Princen to Williams back in 2014, and the pair had exchanged several emails about their respective thoughts on reading, writing, and new platforms.
The new email from Williams came as a reply from the last email they had exchanged all those years ago. Since then, Medium had shifted through its own business model evolutions, becoming the default place for celebrities and politicians to write long-form announcements. But over the past year, there have been whispers that Medium was now being threatened by the rise of newsletter platforms like Substack.
Williams was apparently a Glose user. Following the email, there came a Zoom call and ongoing discussions in which Princen became convinced that their visions had converged. Medium had been thinking about book formats, and it could build something from the ground up, but Glose seemed like such a good match.
Glose by now had more than 1m books for sale on its platform. And it had partnerships with more than 1k publishers, including industry leaders like Random House, HarperCollins, and Simon & Schuster. Williams saw the opportunity to give Medium users an expanded experience while adding another potential revenue stream.
"If I'm reading a book and some particular passage speaks to me, I can very seamlessly take that to my blog, maybe write about it, maybe have a discussion about it," Williams told CNN. "If that's all an integrated, seamless experience, it checks so many boxes in terms of adding value for me, the reader."
Over the next six months, discussions got more serious. With French companies starting to see more exits, Princen had a network of fellow founders he could call on for advice. Overall, he described the negotiations as fairly calm as they moved toward price and terms. More difficult was not being able to tell the Glose team what was happening.
Princen also had to wrestle with the emotional aspect. As a founder, he had to balance an instinct to go it alone and build something against going to work for someone else.
What swayed him was Medium's reach. As part of Medium, Glose instantly goes from a company with 1m users to being part of a company with 170m users. If Glose had to go out and raise its next round, and then put in place all the marketing and sales, getting to that scale could take years even in the best-case scenario.
Now, Princen will continue to oversee Glose in Paris, which will become Medium's first substantial office outside the US. Medium will get more access to European talent. And Glose will have Medium's sales and marketing resources.
"It was very simple," Princen said of his decision making process. "Let's go deep into why we're doing this and why we're building this. And the number one thing is impact. Of course, there's satisfaction in building something and being independent. But the promise we made to ourselves was to have an impact on a wide scale. Now we're in a position to do that."