A new frontier is opening in the debate around gig economy worker rights. This time, it's not about employment status, it's about how the algorithms that govern their time and wages work.
The latest example: in early July, Italy's data protection watchdog fined Glovo-owned food delivery outfit Foodinho €2.6m over the way it used algorithms for managing its delivery riders. It found violations of labour and privacy laws in how data is used by the company that could be discriminatory.
The authority found shortcomings in the way the tech is deployed. It said that Foodinho did not adequately explain to riders how the algorithm worked and assessed their performance nor did it provide avenues for riders to challenge algorithmic decisions, leaving these riders with little recourse.
Foodinho was ordered to fix the issues, including remedies that prevent "inappropriate and/or discriminatory applications" of its technology. Glovo said it is considering appealing the ruling. 
This episode highlights how the gig and platform economies not only contend with ever-growing scrutiny of their employment practices but the role that algorithms and artificial intelligence play is also coming under the microscope as well. 
As delivery riders and drivers secure more rights — such as holiday pay or sick leave — in various jurisdictions, it is logical to ask more questions about the technology used to manage it

all.
Algorithms come in different shapes and sizes to help keep operations running —  whether it's managing fleets of riders and drivers, finding the nearest courier for an order, allocating trips for drivers or ranking performance.
Earlier this year, also in Italy, a court ruled a Deliveroo algorithm for pre-booking delivery shifts was discriminatory as it did not take into account the reasons why a rider may back out of a shift. This meant that riders could lose out on income regardless of the circumstances. Deliveroo said this algorithm is not currently in use.
Antonio Aloisi, an assistant professor at IE Law School in Madrid specialising in tech and labour regulation, tells Sifted that these cases are the next evolution in creating new rules and regulations for the platform economy. 
"My intuition is that we are entering a second age of litigation in the field of platform work. In the last five years many workers have been bringing claims before courts all over Europe to challenge the legal consideration [of workers' status]."
Recent cases, Aloisi says, are part of rising scepticism of algorithmic control in the workplace. In the gig economy, those questions can be particularly fraught as they can be the difference between getting work or not.
"The algorithm is a way to exert control and organisation," he says. "There is a direct impact on not only the possibility of being hired but also on the remuneration that the worker is able to get."
The bottom line here is you're profoundly changing the labour relations. In my view you cannot do this without

negotiation.
Ivana Bartoletti — co-founder of Women Leading in AI, an artificial intelligence think tank — says there is now a blending of data protection issues and labour relations in the debate on rights for delivery and gig workers. 
"What you're seeing is data protection authorities leveraging the GDPR on issues such as fairness and non-discrimination, transparency," she says.
As delivery riders and drivers secure more rights — such as holiday pay or sick leave — in various jurisdictions, it is logical to ask more questions about the technology used to manage it all, she adds.
"There's a new plethora of things to fall under employment law, a new set of rights that belong to employees."
Role of unions
According to Bartoletti, there is a new role for unions in this field as the use of algorithms in managing worker data requires greater levels of negotiation.
"The impact of algorithmic management of workers is such a big thing that I would be very much in favour of stopping for a moment and saying, 'What is the impact of all this and how can we bring workers into this conversation?' Unions and collective bargaining can be really important and can be part of the process."
Unions that are entering the platform worker debate may need to have an understanding of how these algorithms work, she suggests, or engage with third parties that can assist. 
"The bottom line here is you're profoundly changing the labour relations. In my view you cannot do this without negotiation."
One particular union that has seized on this issue is the App Drivers & Couriers Union (ADCU). 
The union, which was involved in the Supreme Court case that recently upended Uber's classification of drivers in the UK, has filed cases in the Netherlands against Uber and Ola over their use of data in driver management to urge greater data transparency. 
"Algorithmic management is part of the misclassification game and one thing that has come out of our Supreme Court win [against Uber] is that contracts as a way of control have receded and what replaces that then is algorithmic control," James Farrar, general secretary, says.
"It makes it that much more difficult for workers to bring employment rights claims because you have to prove you're in an employment relationship. You're under management control and how do you do that when that control is by algorithm and it's concealed from you?"
Farrar says there needs to be clearer avenues for appealing machine-driven decisions that are based on a driver or rider's data. 
He adds GDPR is "helpful" in reining in the use of data to manage and monitor workers, but only if it's tightly enforced.
The platform economy is going to be not only a battleground but also a place for experimentation — a testing ground for these

issues.
Grocery boom
For many established food delivery and mobility companies, the scrutiny around algorithmic management will now be on their radar. But over the past 18 months, Europe has seen a flood of new grocery delivery startups, often promising 15-minute deliveries.
This means rapid and efficient management of orders and assigning deliveries to riders — all managed through algorithms. 
Weezy, a London-based startup that raised $20m this year, said that it does not enlist delivery riders through the gig economy model. 
"Weezy use algorithms, but certainly not to regulate and monitor rider performance," Weezy's Director of Operations, Mario Adler, told Sifted in a statement. "We don't adhere to the gig economy model for riders as this only incentivises drivers to speed and increases performance error."
This is not to say that this new crop of delivery startups have eschewed criticisms over how it handles its riders. 
Gorillas, the Berlin player that rapidly soared to a billion-dollar valuation, has faced protests from riders in recent weeks that were reminiscent of the disputes between larger operators and their riders.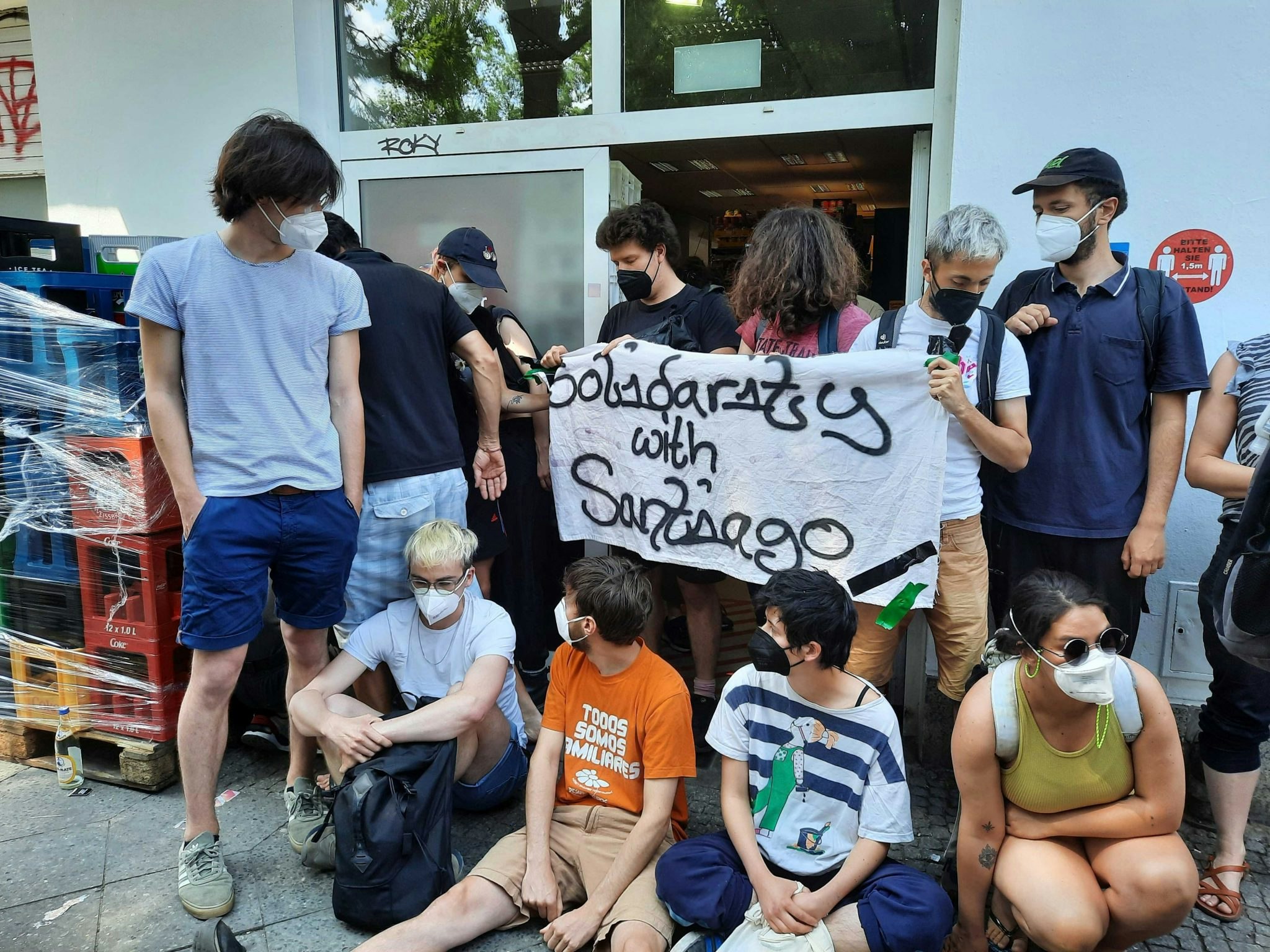 Gorillas declined to comment on its use of algorithms. 
IE Law School's Aloisi says this debate isn't going away any time soon and expects more questions will be asked of companies about the secret sauces they use. This does not necessarily mean that companies will need to lift the bonnet and expose their intellectual property, but there will be increasing demands for greater transparency, accountability and negotiation.
"Platform workers are asking for more transparency and accountability because they are extremely dependent on the operation of the algorithm and that's why they want to understand the metrics behind the algorithm," he says.
"The platform economy is going to be not only a battleground but also a place for experimentation — a testing ground for these issues."