GetYourGuide was thriving before the pandemic struck. The German booking platform for travel experiences raised $484m from Softbank in April 2019, bringing their valuation to $1bn, and had passed the 25m mark on the number of tickets sold. 
But a year later, as Covid-19 led to global travel shutdowns, the company saw booking shrink and was forced to pay compensation to its customers for lost bookings while also covering the high costs of marketing it had already committed to.
It was also forced to put half of its staff on the German government's 'Kurzarbeit' scheme, which allows companies to cut staff hours with the government making up a portion of their lost salary. Later in October, the company laid off 100 team members, as first reported by Grunderszene.
But as the vaccines roll out across Europe and the world, GetYourGuide now says that the tides are finally beginning to turn in its favour.
On Tuesday, the company said it has just raised €80m in revolving credit facility financing — a line of credit which allows the borrower to withdraw, repay and withdraw again.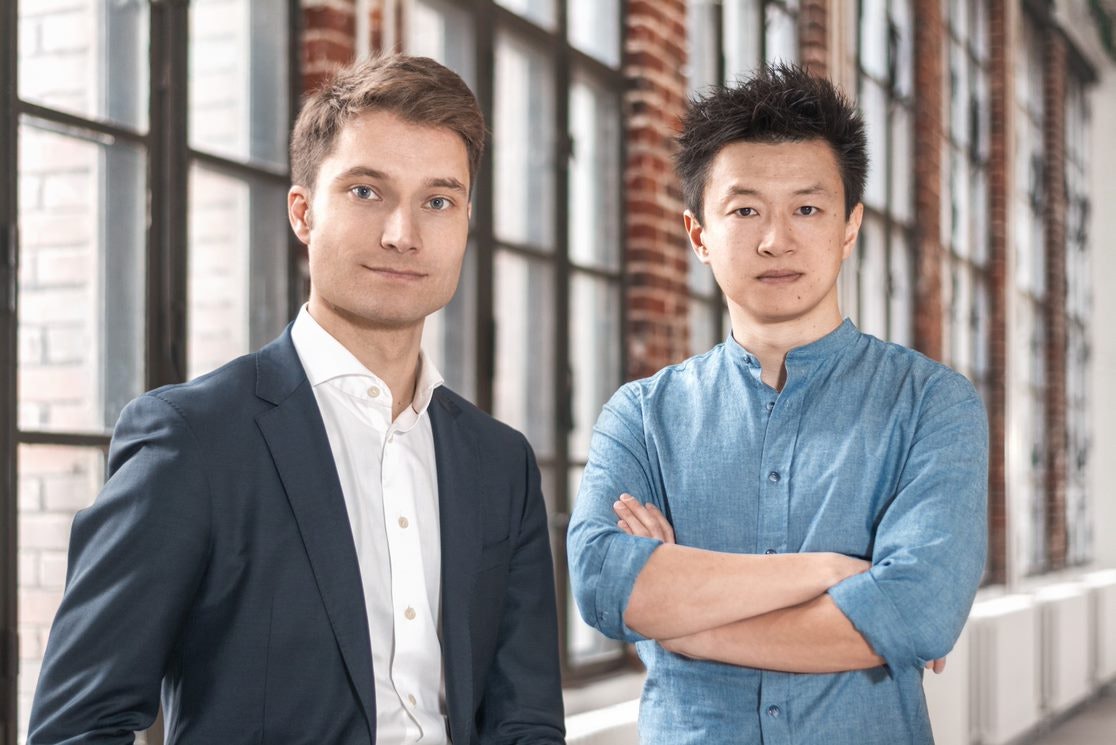 The company says it was a "vote of confidence" for its business model and team, and for the recovery of the travel industry more broadly. 
Led by Unicredit, other participating banks include CitiGroup, Silicon Valley Bank, Deutsche Bank and the Venture Tech Growth Financing program of KfW Group.
We are at a true inflection point in

travel.
The financing follows the €114m convertible note GetYourGuide secured in October 2020 to maintain its market position, after its bookings fell to zero during the first lockdown in March.
"We are at a true inflection point in travel. As the world rolls out vaccine programmes, we are seeing significant pent-up demand for in-person, incredible travel experiences," said Johannes Reck, CEO and cofounder of GetYourGuide.
He adds: "According to the UN World Tourism Organization, 2021 and 2022 will feature a double-digit rebound for global tourism, returning leisure travel close to pre-pandemic levels."
In the meantime, GetYourGuide will use the financing to invest in its customer experience, so that it can come out of the gates strong when travel returns. 
Pent-up demand fueling travel recovery?
For Nils Chrestin, chief financial officer at GetYourGuide, it's not a question of if travel will bounce back, but when. 
The company saw glimmers of the travel industry looking up last summer. Demand for domestic and regional travel picked up "significantly" in Europe and the US — GetYourGuide's biggest markets. 
Now, a recent customer survey by GetYourGuide shows that 49% of consumers in Germany, and 41% in the US express a desire to travel over the next twelve months. 
Chrestin speculates that domestic travel in the US could return as early as Q2 or Q3 this year, with Europe following not too far behind. 
But this could depend on how successful individual countries are with vaccinating their populations.
In the EU, the vaccination rollout has been slow due to missteps in lining up vaccine supplies. The best performing EU country, Denmark, has vaccinated 5.8 people per 100, compared to 18.5 in the UK, according to recent data from Statista. Germany and France are even further behind. 
Not only that, but some countries — including, Greece, Denmark, Sweden and the UK — are looking at introducing vaccine travel passports in order to reopen their borders. 
GetYourGuide is nevertheless confident that as soon as people can travel, they will.
"We have a fundamental belief that going and exploring the world is just a part of being human," says Chrestin.
"We're not so focused on when the recovery will come — we know it will." 
'Investing in recovery'
Chrestin is ensuring that GetYourGuide "has the strongest balance sheet in the industry" so the company can "come sprinting out of the recovery."
He adds that RCF, as a "debt instrument", is a good option for GetYourGuide as it will allow the company to grow without dilution and maximise shareholder value over time.
"It isn't that typical for growth companies to access this pool of capital. For us, [securing RCF] is a very meaningful milestone, as we diversify our sources of capital and continue to grow as a business."
With fresh financing, the company will continue to build relationships with its partners, grow its 'Originals' portfolio of tours, and improve its digital customer experience. 
The latter includes investing in new features to make the customer search process "easier and more tailored to the individual," says Chrestin. 
"We're also taking a very structured approach to expanding into more geographies – though we can't share any details about this yet," he adds.
GetYourGuide is aware it will have to stay nimble in the coming months: catering to travellers' preferences and adjusting its offering accordingly, and paying close attention to hygiene standards. 
"We're very comfortable with where we sit now — irrespective of whether travel returns in Q1, Q2 or Q3," says Chrestin. 
"We're already spinning our wheels and we're just waiting for the green light."