Zakaria Jaiathe is the kind of founder plenty of VCs would love to invest in. The Morocco-born engineer spent five years working at German software giant SAP, including a year spent as a technical advisor to the CTO, before deciding to start his own company in 2019.
But within three months of leaving his job, he was "kicked out of Germany" due to problems with obtaining a new residence visa. "I explained that I had savings and wanted to start my own company, but it didn't matter," he tells Sifted.
Germany is in desperate need of skilled workers like Jaiathe — who has since founded two companies in Berlin and become a German citizen — to boost its economy and help address its shortage of 700k key tech workers. 
That hasn't gone unnoticed by the government. German chancellor Olaf Scholz acknowledged in a press conference in January this year that the visa process needed an overhaul. "We know that we can only guarantee our future, the efficiency of our economy and the efficiency of our social security systems if we have enough skilled workers at our disposal," he said.
In June, the government passed a series of reforms to help migrants to settle in Germany more smoothly, including a new streamlined visa process and lower salary and language ability thresholds — but some think the changes don't go far enough.
"Germany urgently needs to encourage mass migration to address its declining demographics due to an ageing society, which is leading to annual losses due to labour shortages. We need foreign talent to improve Germany's competitiveness and capacity for innovation," says Ana Álvarez, founder and CEO of Migrapreneur, an organisation helping migrant founders set up businesses in Germany. 
Visas and bureaucracy
It's far from easy for international talent to move to Germany — or for startups to hire those workers. 81% of founders in Germany find hiring talent from non-EU countries very difficult, according to a recent survey by the German Startups Association.
The challenges begin with visas: some tech workers Sifted spoke to had to wait six months for a visa, even when they had an employment contract in hand. This is in part down to the high volume of applications and the fact that agencies lack the staff to process applications quickly, says Magdalena Oehl, vice chair of the German Startups Association. The fact that visa processes differ from state to state compounds the issue, she adds. 
It's also hard for migrants to apply for tax numbers, open a bank account or apply for loans with a foreign passport, say many tech workers Sifted spoke to. 
They also struggle with getting appointments, of which there are few, at the immigration office, whose website is from the dinosaur age and whose staff choose not to speak English, they say.
I think half of Germany's politicians want immigrants and the other half refuse to

accommodate
"The problem is, many processes aren't digitalised," says Jaiathe, who described navigating bureaucracy in Germany as "a full-time job".  
Adithya Srinivasan, who moved to Germany from India in 2018 for a job as a software engineer, has had to jump through huge numbers of hoops to settle in Germany — including changing his name to his German partners' to be able to find an apartment.
He's now built a digital jobs board, Arbeitnow, to support international talent relocating to the country. The platform showcases English-speaking jobs that sponsor visas and offer relocation services. It also supports jobseekers with applying for visas and getting registered at the town hall.
"Germany could fix a lot of these problems, like with the immigration office, but I have a feeling it doesn't really want to. The problem is that Germans, the majority of the population, don't have to deal with these things on a daily basis," Srinivasan says. "I think half of Germany's politicians want immigrants and the other half refuse to accommodate."
Founding a business
Once in Germany, there are plenty of challenges for migrants who want to set up businesses — from filling out the mountains of paperwork written in German legalese to register a company to finding English-speaking tax advisors and lawyers.
"Trying to understand which company structure to use, whether it's AG versus GmbH, and then making sure that your shareholder structure and shareholder agreements are right, all the different documentation you need to prepare — it can be a nightmare," says Alina Bassi, founder of Kleiderly, which creates sustainable plastic out of disused clothes, who moved to Germany from the UK in 2018.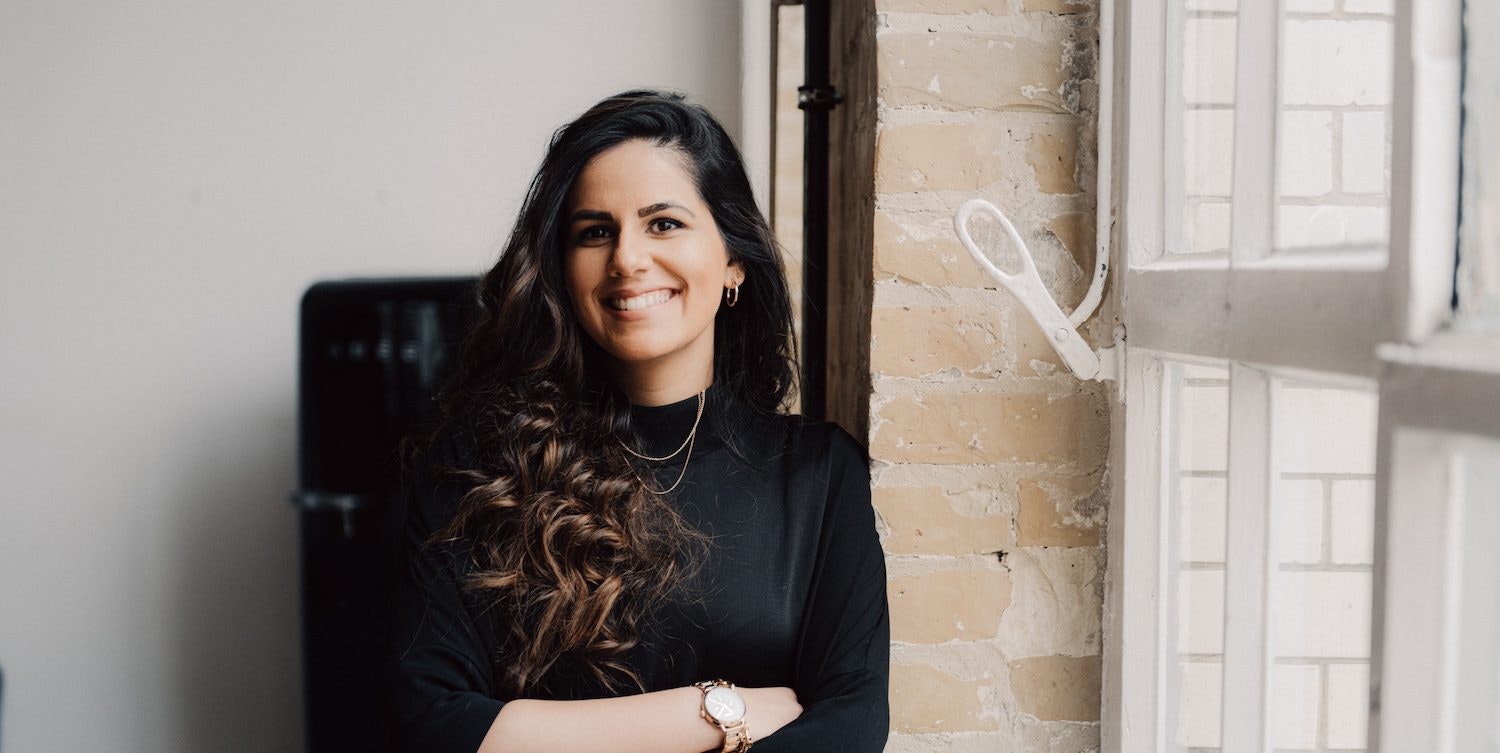 She adds that many founders come to Germany for the accelerator programmes and ample grant funding that is available, but choose not to legally establish their business in the country because it's so complicated to do so. She knows founders who've instead set up their company in Estonia or the Netherlands where the process is smoother, while still being registered as a resident in Germany. 
Other difficulties for founders include waiting months to receive important documents. When Jaiathe founded his second startup, Waanda, a B2B marketplace connecting African makers with European customers, it took him nearly nine months to receive a tax number from the finance office, making it difficult to pay suppliers. 
At one point, Waanda's bank nearly blocked its account because the company still hadn't been able to hand over a tax number within three months of opening the account. Jaiathe and his cofounder then spent days ringing around various government bodies trying to find the right person to handle their case and get the tax number sent over. 
"There were moments where I thought very seriously about moving to other countries like Dubai, or the US. We saw how easy it is in other countries and just asked ourselves, 'Why do we struggle so much here?'" says Jaiathe.
Staying competitive 
Many of Germany's most successful tech businesses have been founded by migrants. Auto1, Omio, GetYourGuide, Research Gate, Delivery Hero and BioNTech — which created the Covid-19 vaccine in 2020 — all have migrant founders.
According to 2023 statistics, 21% of startup founders in the country have an immigrant background — although migrant founders statistically receive a lower share of funding than startups founded by German nationals.
To inspire more migrants to come to Germany — and want to stay and start businesses — a change of mindset is needed, says a Berlin-based founder from Syria, who has been running his tech business from Germany for the last eight years. 
Prior to moving to Germany, the founder worked as a CTO in various companies in China, Dubai and the US — all innovative places, he says, which had one thing in common: they embrace innovation. 
In the US, they realise this need for new ideas and innovation and that's why a migrant is welcomed and

appreciated
"Germany is extremely slow at innovation and they're losing a lot of money to competition worldwide," he says, adding that Germany's automakers and renowned "Made in Germany" brand can't sustain the economy forever. 
"In the US, they realise this need for new ideas and innovation, and that's why a migrant is welcomed and appreciated. They try to pave the way to quickly get them on board and educated on what is needed to live and work there."
There are many positives of working in Germany: good tech job opportunities, a high standard of living and good health and social care. And for founders, the sheer market size of Germany, the high number of grants and corporate startup incubators, and the positive branding effect of being a company "Made in Germany" all help.
But if Germany is to attract and retain skilled foreign talent, perhaps politicians need to think more like newcomers to the country. What would they need to set themselves up for success?