First, the numbers. 
This year, VC funding in Germany rose to €19.7bn, according to Dealroom data.  (Though a large portion of this activity came from US investors, raising concerns that startups backed by foreign VCs will end up moving abroad.) Berlin had $7.1bn invested into it in 2021, making it the second best European tech hub, in terms of capital, behind London, according to Atomico's State of European Tech report.
Seven new unicorns emerged, including on-demand grocery delivery company Gorillas, digital freight-forwarder Sennder and online broking app Trade Republic. AUTO1, a platform for used cars, floated on the stock exchange in February. The $12.9bn exit value makes it the largest VC-backed exit in 2021 so far, according to Atomico's report. A sprinkling of other IPOs were announced too, including glasses brand Mister Spex and online fashion retailer About You.
But aside from these big events, what else has been going on this year? Sifted looked back over its coverage of 2021 and rounded up a few key moments that we thought should be revisited. 
Auxxo, Germany's first female founders fund
In Europe, female-founded startups account for just 1.3% of VC funding raised since 2017. 
This startling statistic is the reason why two of Germany's best-known angel investors, Gesa Miczaika and Bettine Schmitz, launched a VC fund in November, looking to solely back female-founded startups.
The $15m fund — the first of its kind in Germany — will invest in at least 25 pre-seed and seed stage startups across Europe, writing cheques of €100k-600k for a 3-5% stake in the business. 
"It was important for us to attract many women as investors. Only once there are more female investors in the VC business will female founders get enough capital," Miczaika told Sifted.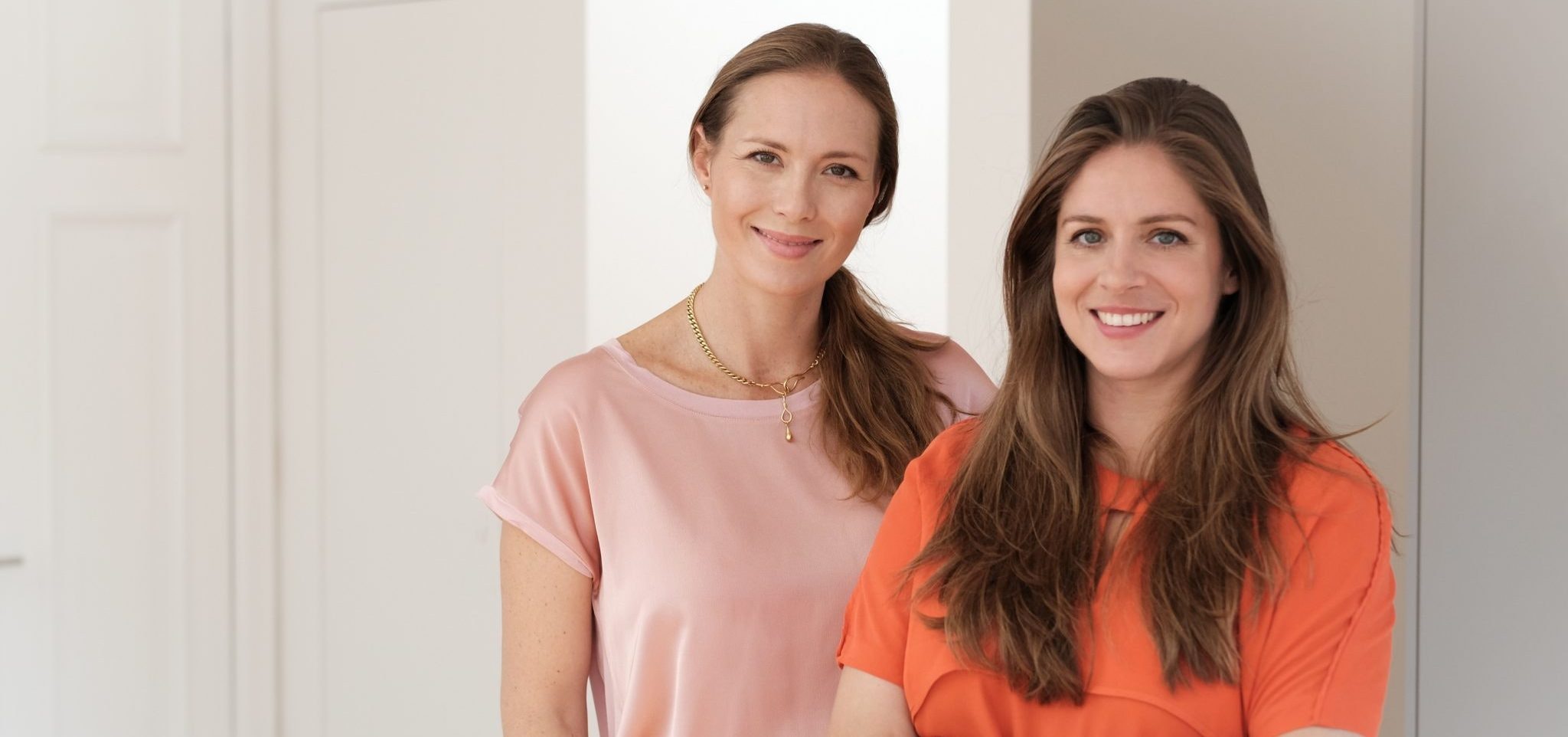 Biggest climate VC in Europe emerges: World Fund
A Berlin-based team launched Europe's largest climate tech fund to date in October this year. And it's on the lookout for startups innovating in areas from plant-based meat to battery technology.
Portfolio companies will have to demonstrate that they can reduce greenhouse gas emissions by at least 100 megatonnes of CO2 equivalent annually, which is about a quarter of the UK's greenhouse gas emissions in 2020. 
Sifted Newsletters
Up Round
Every Friday
Dive into VC and meet the people holding the purse strings.
World Fund aims to raise €350m in total, and is targeting a final close of the fund in 2023. 
Gorillas: The new WeWork?
On-demand grocery delivery startup Gorillas emerged in Germany in May last year at the height of Europe's lockdowns, and quickly grabbed investors' attention. The startup hit unicorn status in a record-breaking nine months from launch and, to this day, has raised €1.2bn. Behind the success of the startup, however, are a number of discontented employees who claim Gorillas' work culture leaves a lot to be desired. This led to sustained protests in Berlin by the Gorillas Workers' Collective, a group of employees who banded together to campaign against poor working conditions at the startup.
In August, Sifted spoke to nine people who accused the company of arbitrary firings, exploitation of riders and warehouse workers, as well as a hostile environment at HQ. Others raised questions about the cash-burning business model: the grocery sector has razor-thin margins and critics say that the huge cost of 10-minute delivery makes it increasingly difficult for the economics to work. 
Gorillas recently raised fresh funding, a vote of confidence for the startup and the sector itself say voices in the startup community. But what will be the fate of Gorillas, and other on-demand grocery startups?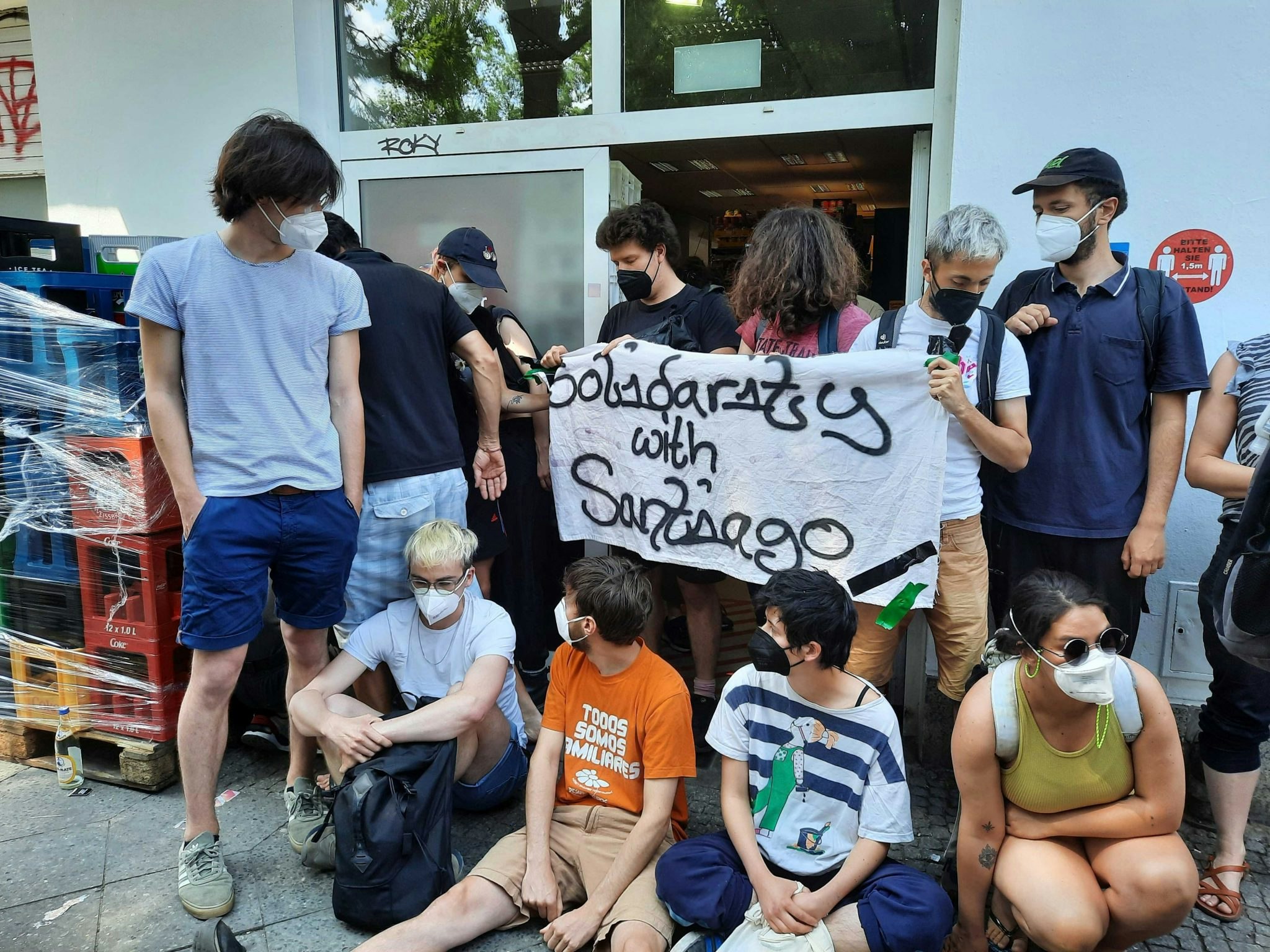 A year for social apps? 
When Clubhouse took Europe by storm at the start of 2021 (remember Clubhouse?), Berlin's tech community was particularly hyped, and the craze endured for weeks. Founders, investors, startup employees and community builders flooded onto the app to eavesdrop on interesting conversations, connect with experts and even bump into people they knew. 
In the last week of January, the UK and Germany had the highest number of app downloads outside of the US, and the app became the most downloaded in Germany.
The audio medium has certainly taken off this year, and a plethora of other social audio apps such as Pludo, Racket and Quest, among others, have emerged globally. 
Beams, which launched in April this year, and whose founders are based in Berlin, is a collaborative short-form audio app that allows users to start a group, record themselves speaking on a particular theme and then invite others to collaborate with them asynchronously.
During the recent uprising of the Taliban in Afghanistan, Beams was used by a young student to explain the current plight of the Afghani people. He called his beam Voices from Kabul.
A booming healthtech sector
Despite having the largest healthcare system in Europe, and the second largest in the world, Germany has so far been slow to embrace digital health. But, things are beginning to change. 
In 2020, Germany passed the Digital Healthcare Act, which allows doctors to prescribe digital health apps to patients, offer online video consultations and write e-prescriptions — and be reimbursed for doing so.
Also, investment in the healthtech industry in Germany is booming, with record levels invested into the sector's startups since the pandemic began. 
This year, a number of healthtech startups have raised significant amounts of investment. 
Caresyntax, a Berlin-based healthtech which uses artificial intelligence to digitise operating rooms, raised a $100m Series C round in April this year. Ada Health, the symptom-checking app, raised a $90m Series B in May. And Formel Skin, a dermatology startup, raised €30m in Germany's largest Series A healthtech investment to date.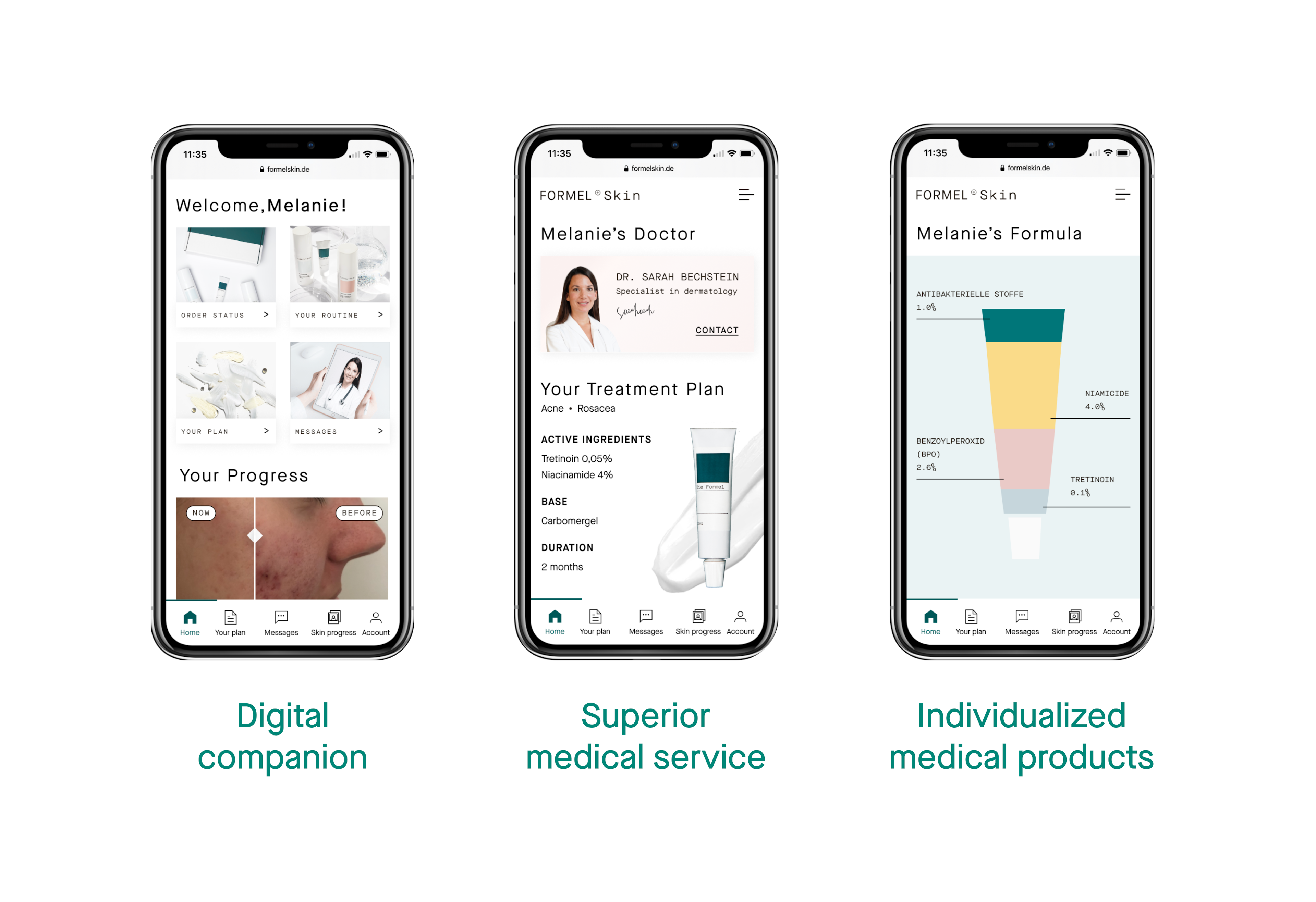 Meanwhile, Berlin-based VC firm Heal Capital, which focuses on early-stage health tech startups, closed a €100m fund. So far, it has invested in eight companies this year. 
"Healthtech is one of the major future industries for Germany. We have the talent and the know-how. And there's a veritable explosion, as in other industries such as fintech or ecommerce, now also in healthtech," Eckhardt Weber, founder of Heal Capital, told Sifted.
In 2021, we also saw the super-fast delivery sector crossover with healthcare with the emergence of a new kind of startup. Mayd, which delivers medicines to your door via ebike in 30 minutes, raised a $15m seed round in October. 
We also saw some international faces enter the German healthtech market — a task which is notoriously hard, founders say, because of heavy regulation and bureaucracy. Polish healthcare booking platform DocPlanner bought its German counterpart Jameda for an undisclosed amount in November. The company says it will invest €250m in the German market over the next two to three years, and plans to hire another 200 employees at Jameda. 
Flying taxi company Lilium lists on Nasdaq via a $3.3bn SPAC
And now onto Germany's famous flying taxi startups. Investors have pumped millions in this year as many companies promise to start services by 2025, or even as early as 2023.
One such company, Lilium, which develops electric vertical takeoff and landing aircraft for intercity trips, announced plans in March to list on Nasdaq via a reverse merger with Qell Acquisition Corp, a special acquisition company run by Barry Engle, former president of General Motors North America.  The deal was said to raise $830m for the company and value the business at a whopping $3.3bn.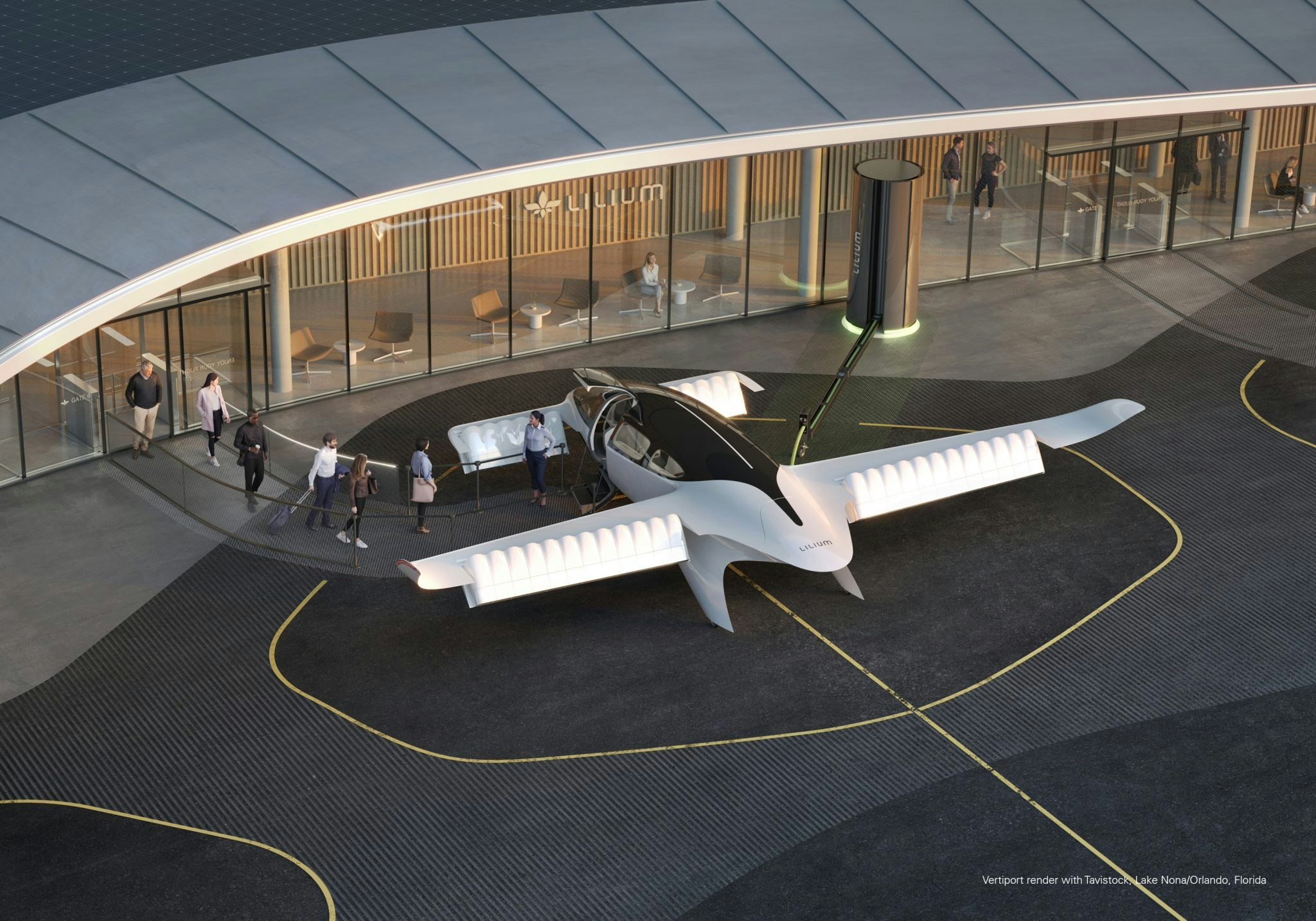 Its sale to Qell Acquisition Corp resulted in a 29-fold return on early investor Atomico's initial Series A investment. This was considered by the firm as an incredible, yet unprecedented, outcome for an air taxi startup that hasn't yet had a commercial launch, reported Bloomberg.
This year, Lilium also unveiled a seven-seater electrical aircraft, which it had been working on in stealth mode for over two years. The plan is to use the aircraft to build out a regional network of inter-city flight services. 
The new seven-seater model has a projected cruise speed of 175 mph at 10,000 feet and a range of 155+ miles, including reserves — longer than many of the competitors such as Volocopter who are aiming at the market for shorter intracity journeys. Volocopter raised an additional €200m in Series D funding in March this year, bringing its total funding to €322m.
A first prototype of Lilium's aircraft is expected to be ready in 2022.
We've given a brief wrap-up of the key moments in German tech this year, but what's in store for 2022? We asked 10 founders, investors and community builders in Germany to give their predictions for next year.