Barcelona FC captain Gerard Piqué is one of those footballers who doesn't only make headlines on the pitch. He is an outspoken supporter of a referendum on Catalan independence, husband to global superstar Shakira, and more recently an active venture investor.
Speaking at an embargoed press conference yesterday, the Barca centre back announced his backing of Sorare, a digital alternative to the age-old tradition of football trading cards. Piqué joins a €3.5m seed extension round led by the US-based Cassius Family fund.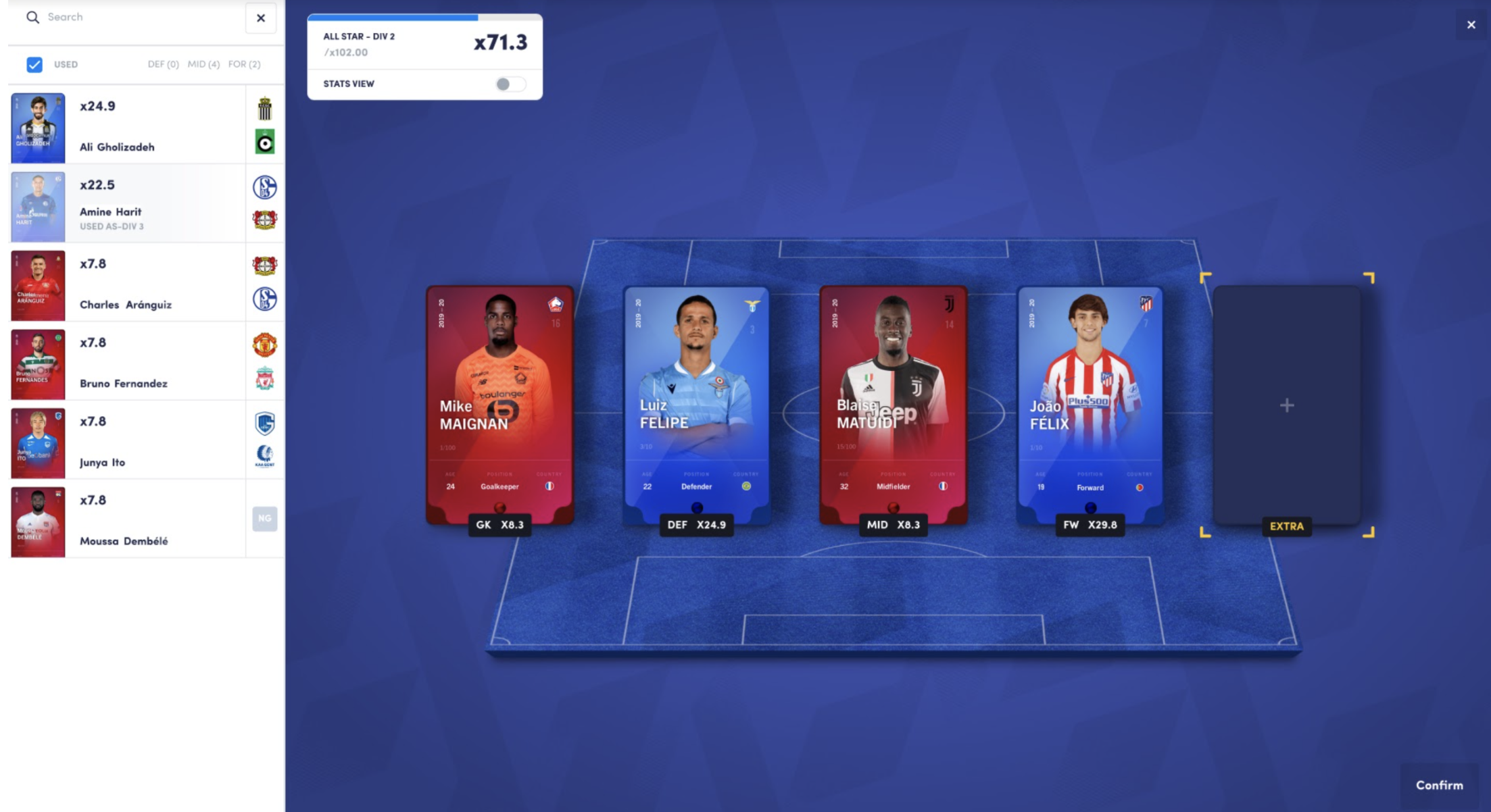 When asked why he'd decided to invest in Sorare, Piqué cited his nostalgia for trading physical football stickers as a child.
"I was a fan of soccer cards since I was a kid," he says. "You had to go and buy a pack of stickers and collect all the players. As an entrepreneur I think the world of football has to innovate. At the end of the day it's the next step, the next generations will collect these kinds of assets and digital cards."
Blockchain
Sorare uses Ethereum blockchain technology to produce limited runs of digital player cards, which can then be used to assemble a fantasy football team, or traded for real money. 
Sorare chief executive Nicolas Julia said that, by producing cards on the Ethereum blockchain, Sorare can give digital collectible items value, by guaranteeing the scarcity of limited edition cards.
"You can think about it as a way to have authenticated items that are scarce and where you know that if I saw I'm going to issue 100 editions of a Gerard Pique card, you know it can't be one more," he says.
Earlier this month, a player card for Paris Saint-Germain forward sold for €55,105 on Sorare's peer-to-peer secondary market, proving that digital collectibles could indeed have a lucrative future.
Digital loot
Monetizing digital collectibles is not without controversy in the football world. Electronic Arts' are currently facing a legal challenge in France, with the claimant arguing that the Fifa video game's in-game purchases should be classed as gambling. In Fifa, players exchange money for "packs", which are then opened to reveal the digital players the customer can then use to play with online. 
Sorare's Julia says that the startup has actively avoided the randomised unboxing thrill, which many have criticised as addictive.
"Some companies do have controversies over "loot boxes". Loot boxes can be compared to gambling because you don't know what's in the pack," he explains. "From day one we said we're going to go a different way, it's going to be transparent where you know what you're buying."
Julia says that with Sorare, users are encouraged to scout future talents, by buying cards of less well-known players, whose value will then rise if the player is successful. He adds that the minimum age for Sorare users is 18, and not intended for children.
Gerard Piqué is one of a growing number of football players who are investing in startups and technology, something which makes sense to him, given footballers' short playing careers.
"I always say that a football career ends pretty quick, when you're 33 or 34 years old. There's a moment when you have to stop playing football and then you have a whole life to do different things," he says. "If you don't start doing these things when you're a player, I think that when you leave football there's a big hole where you don't know what to do."
And given the deep pockets of today's modern football stars, there's every reason to believe that players and former players will continue the trend of investing in European startups.
(NOTE: A correction was made on 21/12/2020, to reflect the fact that Gerard Piqué is not an outspoken supporter of Catalan independence, but a supporter of a referendum on Catalan independence.)