A member of Gen Z, Jack Cornes started his first business at age eight, selling vegetables from his grandmother's garden. By the time he was 14 he had founded an online t-shirt business that was shipping to the US and Australia. Now, age 21, he has just raised £210,000 for his six-person startup HausBots, which makes climbing robots that automate the painting of walls.
Cornes says he loves being an entrepreneur.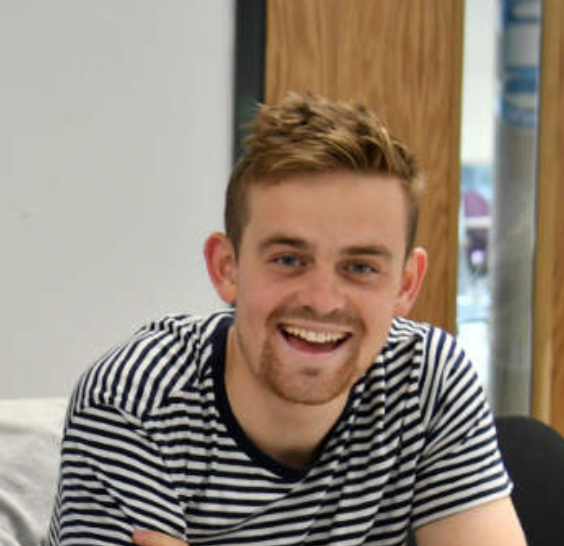 "It is flipping tough, but I was never very good at being a cog in someone else's machine. It is great to have some autonomy and it is amazing to be building something that wasn't here before we started," says Cornes.  
Cornes is currently beta testing his painting bots with a number of customers, mainly companies that specialise in painting large outdoor expanses, like the outsides of warehouses, and is hoping to start generating real sales shortly. 
He's part of a trend of young Brits increasingly keen to start their own companies. A boom in startups has caught the imagination of Generation Z (loosely defined as those born after 1996). 
51% of young people aged between 14 and 25 said they would like to start their own

business
Some 51% of young people aged between 14 and 25 said they would like to start their own business (or are already running one, as in the case of Cornes), according to a recent survey commissioned by the Entrepreneurs Network and VC firm Octopus Group. That rises to 60% among the older end of this group, the 22 to 25-year-olds.  
Being your own boss and having freedom are the most common reasons for wanting to start a business. Wanting to make money comes some way down the priority list, behind being passionate about something and wanting to make a difference. 
Which may be just as well, given that around 60% of new businesses close within five years, according to a recent report by the Institute for Fiscal Studies.  
Gen Z role models?
While some might characterise Gen Z as being in thrall to influencers, celebrities have very little to do with their growing interest in entrepreneurship. Most (57%) struggle to name a single famous entrepreneur. 
If they can name one, most of the names are seriously old-school. Alan Sugar (familiar from UK TV show The Apprentice) was the most popular choice followed by Richard Branson, Bill Gates, Elon Musk and Steve Jobs. Many of this crew's biggest entrepreneurial achievements date back to a time before Gen Z was born. 
Very few could name an inspiring female entrepreneur role model, but if they did it was Kylie Jenner (of the $800bn cosmetics company) or Grace Beverley (an Instagram influencer). 
https://www.instagram.com/p/BztWQSTAsvK/?utm_source=ig_web_copy_link
Sam Dumitriu, author of the report, observes that the findings highlight a need to promote "more relatable entrepreneurial role models". 
More often, it is parents and friends that are inspiring younger people to try running their own business. Nearly seven in ten of those survey respondents who had a friend or a family member who was a business owner said it had made them more likely to want to start their own business. 
Cornes says he was partly inspired by Giles Brook, chief executive of drinks company Vita Coco, who gave a talk at his school. But it was also partly down to family influence. 
https://www.instagram.com/p/Bv4d2P6FFI3/?utm_source=ig_web_copy_link
"Both my parents ran their own businesses and got everyone in the family involved. I remember spending time in my dad's factory seeing how it all works," says Cornes. He adds that his parents were very supportive of his choice to start a business. 
"I went to the kind of school where it was university or nothing, and lots of friends and teachers thought it was strange I wasn't doing that. But my parents said I should do whatever makes me happy, which is just the best support," he says. 
This is increasingly typical. The survey also polled 544 parents of children under the age of 18, and 97% per cent of them said they would be supportive if their child wanted to start a business in the future.