Octopus Ventures is one of the most active venture capital investors in Europe. It has more than 70 companies in its portfolio — ranging from second-hand fashion app Depop to property marketplace Zoopla — and plans to make 20 more investments this year.
But having a big pot of cash and some exciting logos on the books isn't enough anymore: founders want more than money from their investors. And so, recognising this, Octopus is shrugging off its image as a "generalist" fund and focusing on three areas where it expects to see the biggest business opportunities: the future of health, money, and industry.
We spoke to Will Gibbs, head of Octopus Venture's health "pod", about the strategy, and why the future of health is so big, so exciting, and so damn complicated.
Which areas of health care are you interested in?
I'm interested in efficiency, really personal health, and keeping people out of hospitals. These are our three we're looking at really closely at the moment.
The opportunity in menopause is absolutely colossal. The closest it's got to being solved is HRT [hormone replacement therapy], which is riddled with challenges. This is a fairly unglamorous area, but is there potential to fundamentally change the way this market operates, and is there a need for something big? Yes.
The opportunity in menopause is absolutely

colossal.
The femtech piece is really quite interesting. In such a short period of time, businesses have gone from seed round to Series C, in two to three years — [Berlin-based period tracking app] Clue, [Stockholm-based contraceptive app] Natural Cycles, [UK femtech device maker] Elvie — and I think there's a lot more to be done as well, in that very personal medicine space.
I'm interested in the sperm crisis at the moment. Sperm counts have reduced by 50% over the last 40 years, largely in the UK and the US, and there's minimal research on this. But if you look at [men's hairless and erectile dysfunction brand] Hims in the US, which has just raised another $100m, these are businesses addressing the most personal problems.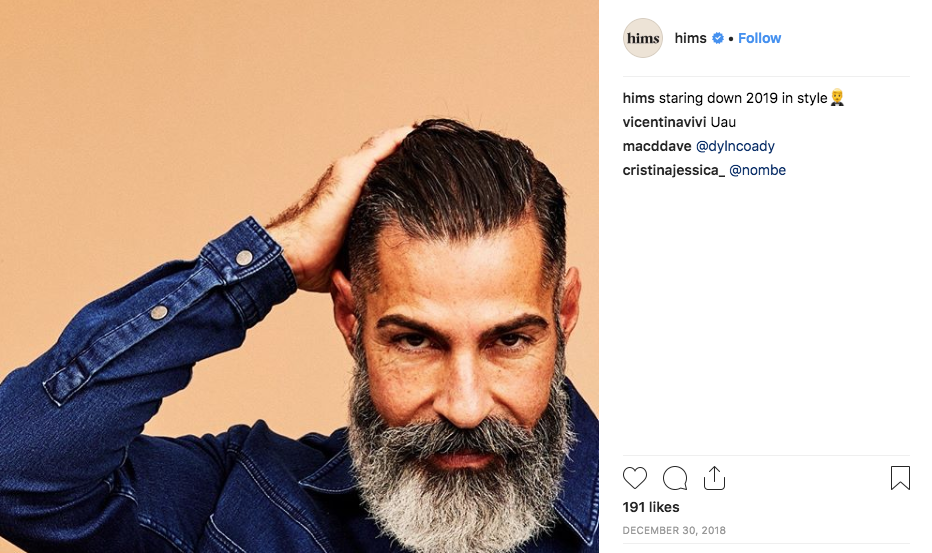 As a consumer, the trust bit is always a challenge, but if you're solving such a big problem, I think the consumers are willing to overlook that. These are unglamorous areas that are just so personally important, and I think Clue and Natural Cycle have shown that in quite a short period of time you can really make a big dent in this market.
What's your view on when having doctors as founders is a good idea, and when it's not such a strength for a company?
It's the same challenge we face elsewhere — of technical founders, who know the market so well, and have such deep domain expertise. They're great at solving one very specific problem, but the fact they've grown up or spent the majority of their career in it means that they can't really take a step back. There's a risk that sometimes they can be inherently conservative.
It's like The Innovator's Dilemma: if you're trying to improve on the floppy disk, you try to make faster and faster floppy disks. It takes someone to say, this floppy disk idea isn't smart; let's move to CD-Roms. And so initially it seems crazy, but that's where the next uptick comes.
If companies don't understand the way that clinicians or people on the front line actually work, there's also the risk that you make something that works in a science lab but will never work in the

wild.
So the ability for truly disruptive and contrarian thinking [from technical founders] is sometimes more difficult. That said, if companies don't understand the way that clinicians or people on the front line actually work, there's also the risk that you make something that works in a science lab but will never work in the wild.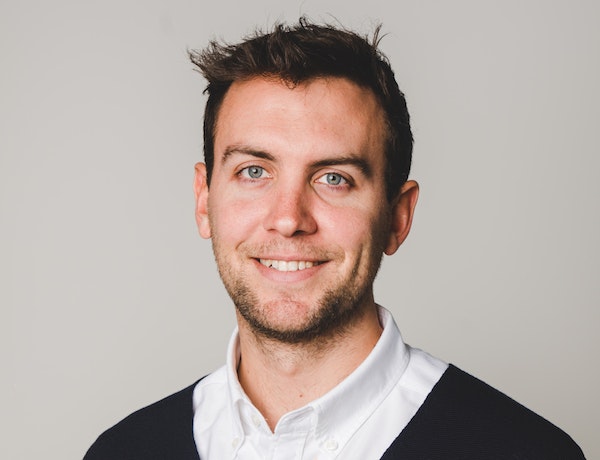 I think we've seen this with some digital health businesses. We've seen a lot of digital therapeutics businesses aimed at helping diabetes, like [Danish behavioural change app] Liva. They're doing really well, but the challenge with that kind of business is sometimes, it makes sense, the CEO of a hospital trust thinks it sounds great, but how do you get nurses to prescribe it? Because realistically it's them that you have to get onboard. So unless you come from the clinical world, there's a risk that you overlook some practical considerations and understand how stuff really works in practice.
So personal health is one area you're excited by, what are some others?
Efficiency, more broadly. You've almost got a perfect storm between people living longer and customer expectations exponentially increasing.
That means that the way we're offering care has to be fundamentally different. I think insurers will play a massive role in this — intervening earlier, moving to more risk-based categorisations of people. They're not going to wait until you come in and say, 'We think you've got diabetes'. They're actually going to track your gym routines, or check with your energy company how many times you drink tea per day — or whatever — inferring from quite smart data sets this stuff before you even know about it.
If you can tap into a data set that monitors the house, rather than retrofit the house, that's far more scalable, and really quite

exciting.
A business that [we're looking at investing in] at the moment is using utility data, so they know what it looks like when you turn on your fridge or your TV, so they can identify anomalies. It's mainly for older people. We've seen a lot of companies try to work out if you've fallen over with fairly inelegant solutions. There are good companies like [US telemedicine platform] Ally Health, who will plug into your TV or use smart sound analysis to look for anomalies. That works, but I think there's a risk there; my aunties and grandma have got pendants but don't wear them. Whereas if you can tap into a data set that monitors the house, rather than retrofit the house, that's far more scalable, and really quite exciting.
Who is well placed at the moment to be getting that information – who could be the aggregator of that information?
The telehealth guys I think will play a big part in this. They're saying, 'Let's keep people out of hospitals, because that's not the best place for people, and it's expensive.'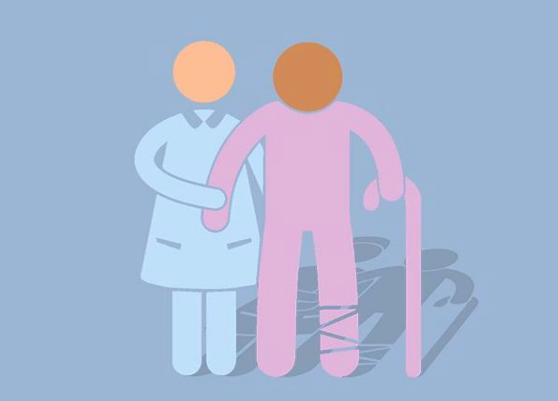 The same people that play into that space are those like [UK at-home care provider] Elder, who say, 'You don't need to go into a care home, stay at home'. By the end of this year Elder will, I think, be the second largest domiciliary care business in the UK, and it started three years ago.
If you get this right, it's pretty exciting how quickly these businesses can scale.
And do you think the likes of Elder and competitor Cera will be the platforms that tap into information gathered by all those other companies?
If they only do domiciliary care, that is massive in itself. But there's a potential for an ecosystem where everyone feeds off each other.
For Elder, the opportunity to partner with big existing brands is very large. Because in some ways Elder is a brand company, and it's about trust, so for them to look like a bigger, more established company by partnering with those types of companies makes a lot of sense.
You could imagine these companies partnering with someone like Virgin. Where hasn't Virgin got a team or a department? Partnering with someone like that, where the brand stands for something and is known, can help companies where trust is so important, to almost cheat that curve.
By 2050, the OECD developed countries will spend something like 10-20% of their GDP on healthcare. This will be the biggest industry in the next 20 or 30 years.
And the more you look at Apple, with its ECG app [which measures your pulse] as well as Google's investment in Verily and Amazon buying PillPack... From what we thought were consumer or data or ecommerce businesses, they've all made it fairly clear that health is where they're going to play.
Where are there opportunities to build billion dollar businesses? This is the sector. It's a

no-brainer.
Also, from a selfish perspective, I'm ultimately looking at businesses that are going to make my life and my family's life better. Where are there opportunities to build billion dollar businesses? This is the sector. It's a no-brainer.
Is keeping people out of hospital more than just keeping old people out of hospital?
There's a lot of post-operative recovery businesses, like MyRecovery, especially in the US where the model of doing day surgery has become fairly standard. Why do people need to come in and do physio stuff? Why can't they be at home?
There's a shift to [people feeling] responsible for their own individual health

outcomes.
I think there's a shift in responsibility, to [people feeling] responsible for their own individual health outcomes. Before it was very much, 'I'm ill, that's the NHS's problem'. Rather than, 'What does my diet look like? Should I be considering veganism? What's my gym routine? Should I be downloading Peloton?'
[UK home blood testing kit startup] Thriva is an interesting example of this — people being able to do their own blood screening. That is a pretty tangible example of, 'Fine the doctor has a responsibility, but so do I'. That's another big part of keeping people out of hospitals — because they see it as their own problem.
A lot of the attention on health tech goes to companies like consumer health apps Babylon and Ada, yet I speak to doctors who say innovation needs to happen inside the system. Are you looking at tech for inside hospitals too?
I just finished a two-month research assignment looking at digitising hospitals — what do the hospitals of 2030 look like? There you're looking at much more nuts-and-bolts businesses, things like [health inspection app] Perfect Ward, which helps people doing ward rounds really understand process, and a lot of that just comes down to efficiency in hospitals.
The challenge is: how big can a lot of these businesses be, just selling to the NHS?
The traditional trajectory we see is companies selling to the UK and the US, because they can get proof points quicker selling to the US. Yet I think the NHS is getting far better on this. There are a lot of new pathways in place to accelerate adoption within the NHS, but the fact that most of the biggest innovations have to somehow interface with electronic health records means that it's not a simple plug and play.
Do the difficulties around scaling within the NHS and interoperability challenges put you off, as a VC?
It doesn't put us off; it just means that the bar in terms of the team and experience is a lot higher.
We've invested in businesses selling into banks — and banks are an equally difficult client group. It just means the question of, 'Have you sold to banks before as a team, and what's your credibility in sales and distribution?', is a more important question.
Why is the UK a good place to build a health business?
It's an interesting landscape. If you think about the range of algorithm-based companies that can identify nodules on chest CT scans, and can do that better than radiologists; there are so many businesses doing this at the moment, some of them doing well, but it's a hard slog.
For those businesses, the real competitive edge is having access to data to train your algorithms, and the NHS has the largest centralised data set. So there are some nuances to having a centralised — or at least a largely centralised health system — which means for these kinds of businesses it's perfect.