A stroll down the Champs-Élysées or Rue de Rivoli, past shiny shop windows and carefully arranged designer silk scarves, framed by uniform Hausmannian buildings, is enough to remind anyone that Paris is the fashion capital of the world. 
Known for its ateliers de mode and haute couture culture, the city is home to some of the biggest names of the fashion industry like Louis Vuitton, Chanel and Balmain.
Now some of those same houses are taking part in one of the biggest changes fashion has faced in decades: the fashion tech revolution. And this has not gone unnoticed by fashion schools in the city, which have started integrating startup and fashion tech education in their programmes.
"Is it going to change the industry? Yes, I am very convinced it will," says Thomas Delattre, director of the Fashion Entrepreneurship Centre at the Institut Français de la Mode (IFM). 
Fashion tech innovation and incubators
Delattre isn't the only one guiding future fashion entrepreneurs towards fashion tech and business innovation; Paris now has a handful of fashion startup incubator and accelerator programmes. IFM's accelerator works with nascent brands to help them expand, from strengthening brand identity and streamlining supply chains to preparing to pitch to investors. This has worked well for world-famous brands like Jacquemus and Vetements, which were followed by the accelerator. 
Meanwhile La Caserne, the biggest accelerator dedicated to the sustainable fashion transition in Europe — backed by French corporate giant Impala — is collaborating with PSL University in Paris. Students from the university develop their own sustainable innovation projects, and benefit from workshops and meetings with industry players. The aim is to produce environmentally responsible brands that can popularise the concept of sustainable fashion through innovation in materials, durability and supply — like Loom or Le Slip Français, both La Caserne success stories.
There's also the LVMH Maison des Startups — a programme launched in 2018 inside coworking campus Station F that encourages collaborations between emerging international startups in the world of luxury goods and the business group's 70 "Houses". The six-month programme consists of online workshops, events and collaborations that aim to constantly modernise the luxury sector. The Maison has produced collaborations like the one between luxury watch brand Zenith and tech company Orbis, which has seen Zenith integrate augmented reality and holographic elements to its marketing strategies.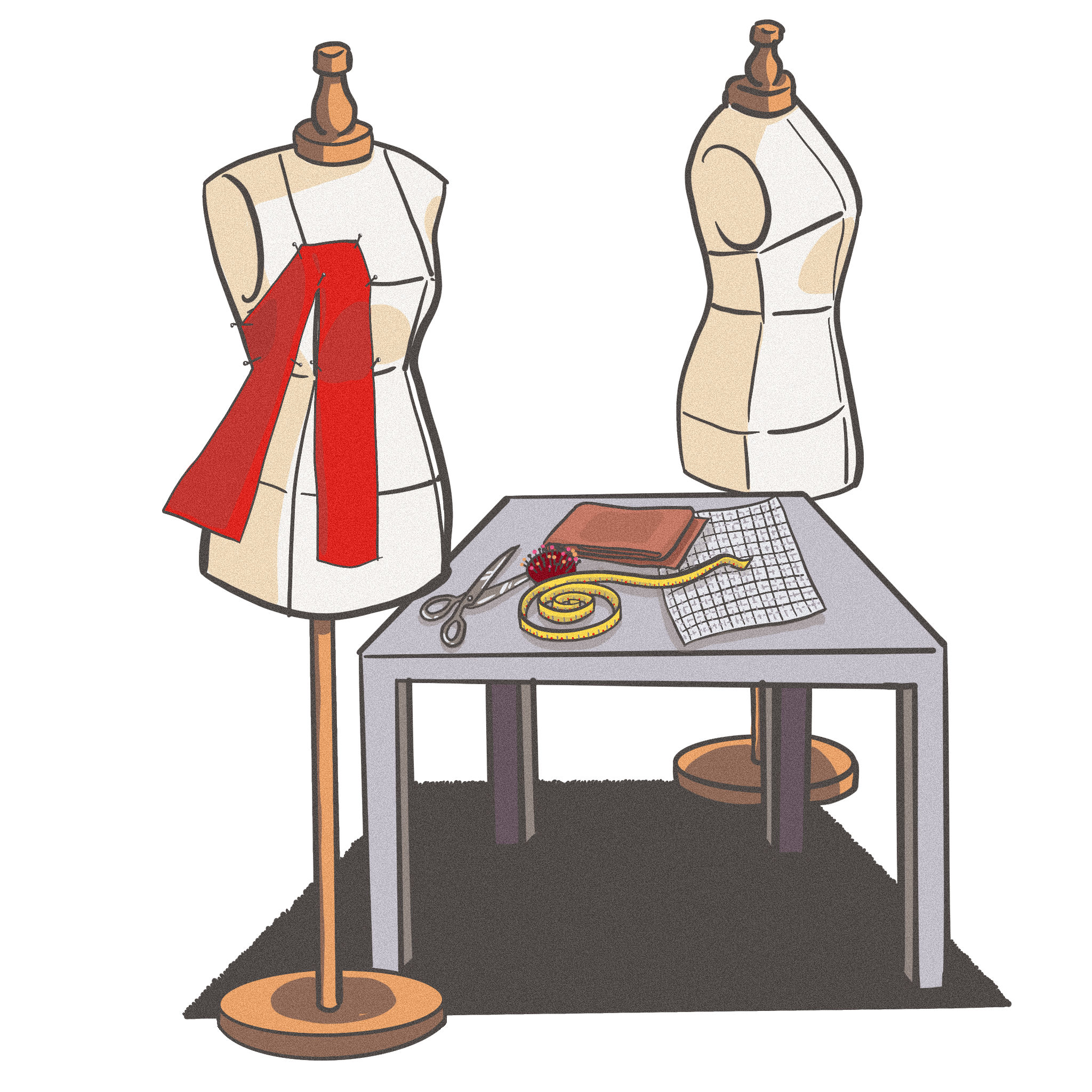 French fashion tech still has room to improve
For Peter Jeun Ho Tsang, director of the Foundry Incubator programme at the International Fashion Academy (IFA) in Paris, however, France is still far behind its international counterparts when it comes to fashion tech and innovation. 
Although he's having more conversations with French brands wanting to test innovations and technologies in their operations and business models, he finds a problem with investors and luxury houses wanting "everything to be shiny and glossy and perfect immediately, which if we're talking about startups, innovation and nascent technologies, is kind of counterproductive".
He hopes to educate the market to open up to these kinds of technologies through IFA students, who will bring fashion tech and innovation education with them into their professional lives. By making fashion tech more visible, he expects the field to attract more capital, investors and angels.
"I think there's definitely an opportunity gap there to be filled and hence why we are building fashion tech companies," he says.
👉 Read: 14 startups making European fashion sustainable 
Vongai Ruzive, business developer at Foundry, adds that the IFA incubator programme also responds to a demand from students for practical entrepreneurship knowledge that will help them keep up with innovation in the sector. From sustainability to digital wardrobes, to how to gather and exploit data from social media to predict fashion trends, new brands need to be able to face a whole new set of demands. That's where startups like T-fashion, which participated in the IFA incubator programme, come in: it's built an AI tool that gathers data from Instagram to forecast future trends.  
"Fashion is moving forward," Ruzive says, "so it's a case of how can startups in our lab push that?"
One such experiment took place in 2020, during the height of the pandemic. Stylé — another Foundry-incubated startup — collaborated with French luxury brands Chloé and Fusalp to create a digitised, interactive interface of their ski collection. Customers could create a personalised avatar which could then try on looks from the collection and mimic the buyers' movements.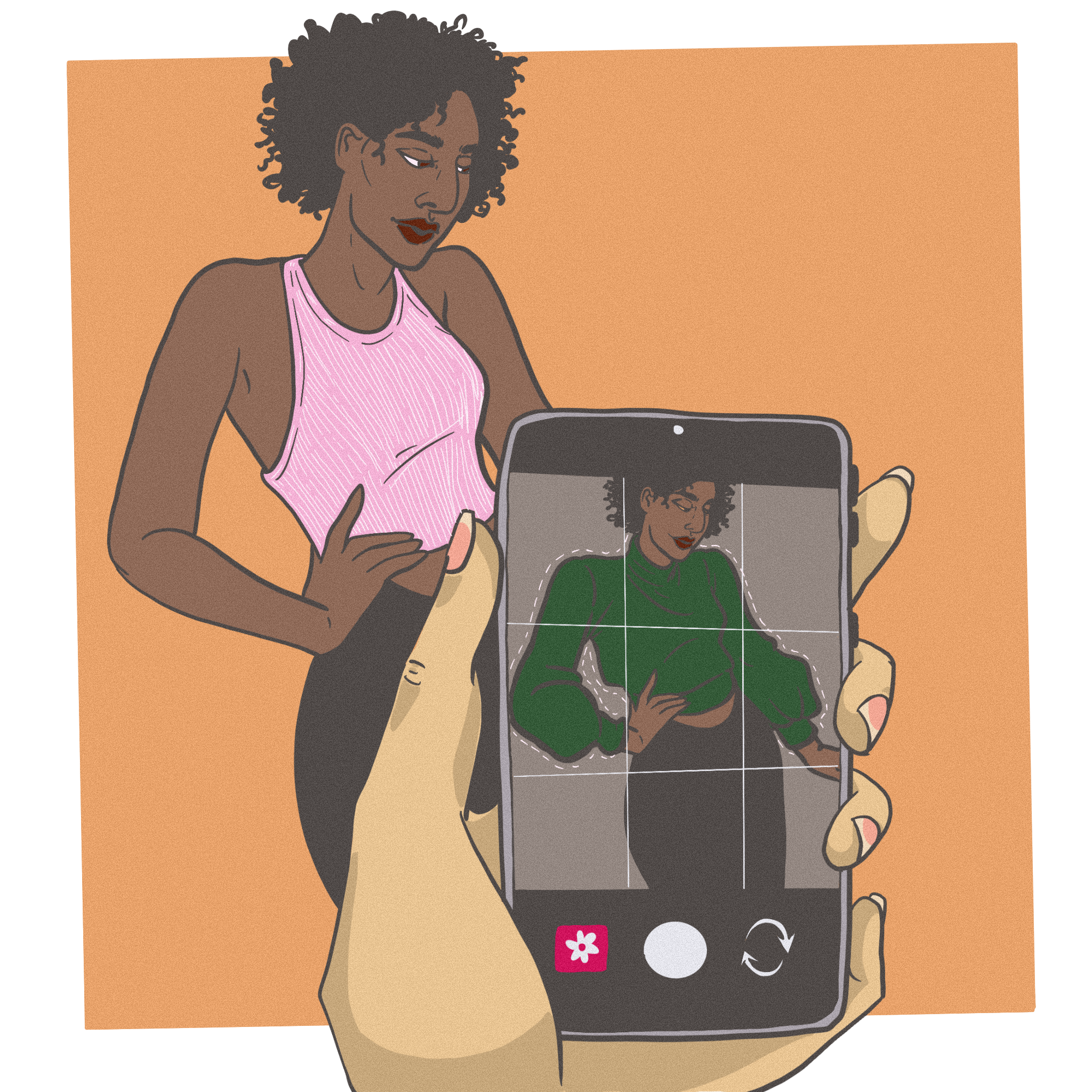 From haute couture to avatars
Although new technologies like interactive digital clothes might seem a far cry from the traditions of Paris's fashion scene, Delattre says that innovation has always been at the core of fashion evolution, from haute couture to prêt-à-porter to the new formats and business models that have been appearing in the last 20 years. To keep progressing, he adds, it's key that "big brands have the intelligence to interest themselves and want to seriously work with new startups and brands".
He says innovation is not always as visible as new technologies — sometimes it lies within changes in business models and supply or value chains. 
"There are different ways to integrate technology in fashion," he says.
He mentions the example of Studio Paillette, a brand that is being followed by the IFM incubator programme at the moment, which aims at increasing fashion sustainability and circularity by offering a 'look' rental service. Léa Germano, the brand's founder, was a designer for Balmain before she decided to start her own company. 
Big brands [must] have the intelligence to be interested themselves and want to seriously work with new startups and

brands
Delattre thinks the future market of fashion entrepreneurship will see the focus shift from mass-scale production to smaller brands, startups and projects, with more focus on sustainability in supply chains and production processes. (According to the McKinsey State of Fashion 2022 report, the pandemic has accelerated the digitalisation of fashion — and sped up with innovation in sustainability and supply chain.) 
Delattre thinks that will translate into a market that is "more fragmented, with fewer big actors and more small brands." Among new brands, there's an eagerness to reinvent the market, not only technology-wise, but creativity-wise, he adds.   
Although Delattre admits there are still "quite a few obstacles today for young creators" he thinks Paris's traditional fashion culture is not what stands in the way of innovation. 
"I think there is no incompatibility (…) between the base and heritage and ancestral know-how (…) and the integration of new technologies, new formats, new support," he says. "What lasts, in any case, is the creativity of what emerges at the core of Paris, which is a creative city in a broader sense."