When UK chancellor Rishi Sunak announced that the UK government would be investing in Covid-struck startups via a new fund, the Future Fund, he started a big debate.
Some thought the government shouldn't be investing in startups at all. Others weren't convinced that the government should be investing in the kind of startup struggling to raise last summer. And some criticised the fund for failing to cater to the needs of diverse and regional founders. 
Now, 15 months on, the British Business Bank has finally released a list of 158 startups in which the Future Fund holds an equity stake so far.
In total, the Future Fund issued 1,190 companies with convertible loan notes totalling £1.14bn. The startups listed below are just those which had successfully raised further funding rounds by August 31. 
We highlight 11 of the businesses backed by the government, followed by the full list. 
11 notable names backed by the Future Fund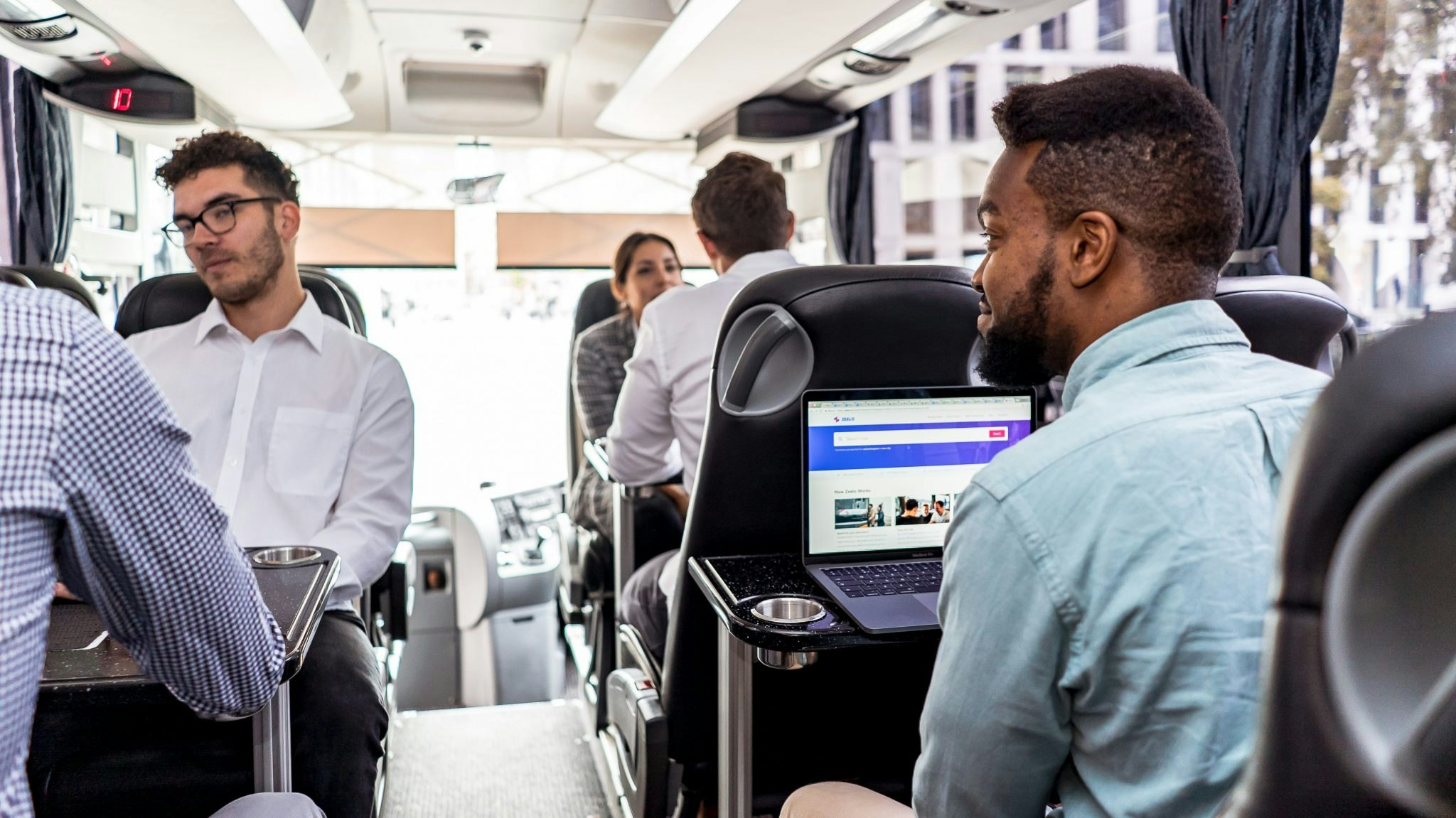 Zeelo
Green transport is in the spotlight — and London-based Zeelo is hoping it stays there. It runs electric commuter bus services for customers who would otherwise rely on their cars to get them to work or school. In August it raised a $12m funding round, led by ETF Partners, with participation from InMotion Ventures.
Vaccitech
Founded by now world-famous scientists Sarah Gilbert and Adrian Hill in 2016, Vaccitech developed the technology used to create the AstraZeneca Covid vaccine. In March this year it raised a $168m Series B, and in April this year, the Oxford-based startup debuted on Nasdaq. 
Snoop
Norwich-based money saving mobile app Snoop flags when customers are spending more money than they need to on bills, and identifies opportunities for them to save money too. It was founded in 2019 and raised a £15m Series A funding round in July.
Tickr / CIRCA5000
Green investment app Tickr, which recently rebranded to CIRCA5000, allows users to invest in impact-oriented companies and offset their carbon emissions via its mobile app. The Liverpool-based company raised £2.5m in February, in a round led by Ada Ventures. And it's one to watch, say investors.
Spill
It's boom time for mental health apps, and London-based Spill is picking up plenty of customers as a result. Its app makes it easy for employees to figure out if they need — and if so, book — therapy sessions. It's used by companies like Bulb, Typeform, Depop and Citymapper and in January raised a £2m seed round. 
In this opinion piece, founder Calvin Benton shares how to prevent and cure burnout in your team.
Motorway
Used cars are big business — in the UK alone, it's a £60bn market — and investors are taking note. In June, London-based Motorway raised £48m in June in a round led by Index Ventures. It operates a marketplace where car owners can upload their vehicles and car dealers can bid at a daily auction, and was selling around 4k cars each month in the summer. 
Monese
Digital banking app Monese was looking to raise a funding round, which would value it at £1bn, just before the pandemic struck. Its inclusion on the Future Fund list confirms that it has raised since then — but hasn't yet announced how much. 
Kano Computing
Kids computer kit startup Kano, founded by Alex Klein, nephew of well-known VC Saul Klein, hasn't turned into quite the rocketship investors hoped for. It raised a $28m Series B in 2017 — and then things went quiet. It reportedly lost $13.7m in 2019, and its last announced funding was a $1m cheque from Microsoft in July 2020.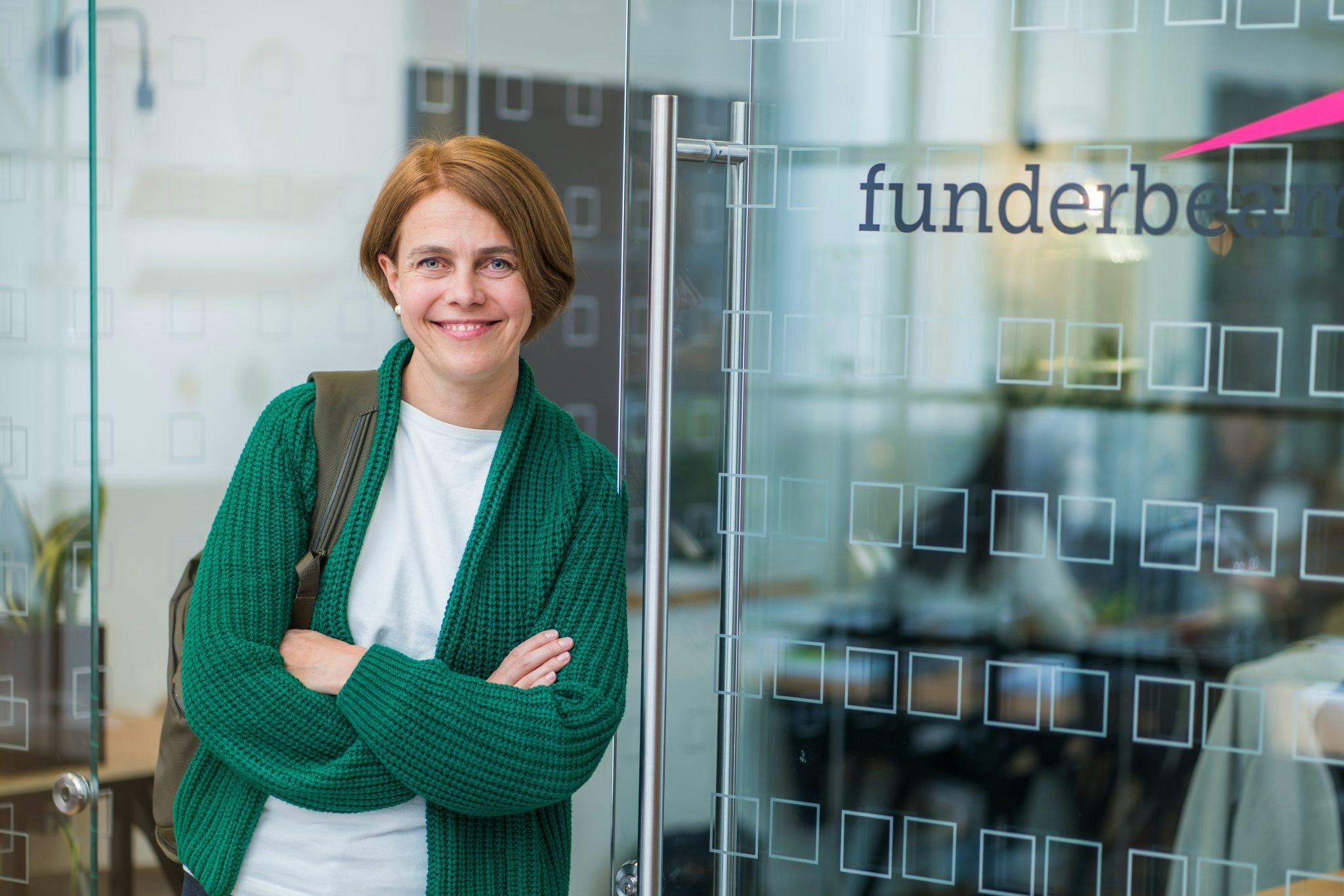 Funderbeam
London-based Funderbeam is bringing much-desired liquidity to startup employees and early-stage investors in Europe. It allows them to trade their shares on its marketplace, and helps startups raise money too. It raised a €3.3m round in April led by Tim Draper. 
Cervest
Cervest, one of Sifted's 100 sustainability startups to watch, uses AI to analyse data on 'climate risk' — like weather events. That helps its customers, which include corporates and governments, manage and adapt to that risk. The London-based startup was founded in 2016 and raised a $30m Series A in May led by Draper Esprit. 
Beamery
Recruitment software startup Beamery helps companies source, hire and retain people. It reportedly hit a valuation of around $800m when it raised a $138m funding round in June, led by the Ontario Teachers' Pension Plan Board. 
The full list
| | |
| --- | --- |
| Company | Location |
| 1854 Media Limited | East of England |
| 3Radical Limited | South West |
| Additive Manufacturing Technologies Ltd | Yorkshire and the Humber |
| Aeristech Limited | West Midlands |
| Ai Exchange Ltd | London |
| Airfinity Limited | London |
| Altitude Angel Ltd | South East |
| Arc Group Global Ltd | London |
| Arksen Limited | South East |
| Balre Technologies Ltd | London |
| Beamery Inc | London |
| Better Tasting Drinks Co. Limited | East Midlands |
| Bivictrix Therapeutics Limited | Wales |
| Blu Wireless Technology Limited | South West |
| Bockatech Ltd | East of England |
| Boxwize Ltd | London |
| Ceed Ltd | London |
| Century-Tech Limited | London |
| Cervest Limited | London |
| Cherryz Ltd | London |
| Chip Financial Ltd | London |
| Cipher Surgical Limited | Scotland |
| Cirdan Imaging Limited | Northern Ireland |
| Cloud 8 Limited | South West |
| Clyz Labs Limited | North West |
| Cognitive Credit Limited | London |
| Concured Limited | London |
| Content Calendr Limited | London |
| Corrosion Radar Limited | South East |
| Counting Ltd | London |
| Credit Laser Holdings Limited | London |
| Crikle Business Platforms Limited | London |
| Dice FM Ltd | London |
| Digital Home Visits Ltd | London |
| Digital Reality Corp Ltd | London |
| Dragonfly Biosciences Limited | London |
| DueDil Limited | London |
| Edge Petrol Limited | London |
| Elite Crowdfunding Limited | London |
| Engage Technology Partners Limited | South East |
| Executives Place Limited | London |
| Fairscore Ltd | London |
| Footballnet (Global) Limited | London |
| Funderbeam LTD. | London |
| Gearbox Records Ltd | London |
| Gelmetix Limited | North West |
| Gendius Limited | North West |
| Global Property Ventures Limited | East of England |
| Gobsmack Holdings Limited | East of England |
| Gunna Drinks Limited | South East |
| Gyrogear Limited | South East |
| Helio Display Materials Limited | London |
| Hydro Industries Limited | London |
| Imagine Mortgages Limited | London |
| Infinitesima Limited | South East |
| Inotec Amd Limited | East of England |
| Invest and Fund Limited | South East |
| Jacuna Ltd | London |
| JAJA Finance Holding (UK) Limited | London |
| Juggle JOBS Ltd | South East |
| Juno Legal Holdings Limited | London |
| Kano Computing Limited | London |
| Karus Therapeutics Limited | South East |
| Kets Quantum Security Ltd | South West |
| Kroo Ltd | London |
| Leucid Bio Ltd | East of England |
| LGN Innovations Limited | Wales |
| Life In The Cocoon Limited | London |
| Locate Bio Limited | East Midlands |
| Lovecrafts Group Limited | London |
| Maxwellia Ltd | North West |
| Medherant Limited | West Midlands |
| Mindtech Global Limited | Yorkshire and the Humber |
| Mindtrace Limited | North West |
| Misfits Health Ltd | London |
| Molo Tech Ltd | London |
| Mom Incubators LTD. | East Midlands |
| Monese Ltd | London |
| Monolith Ai Limited | London |
| Motorway Online Ltd | London |
| Mysense Group Ltd | London |
| Nell Health Ltd | London |
| Nerre Therapeutics Holdings Limited | East of England |
| Nova Pangaea (Holdings) Ltd | North East |
| Novatiq Limited | East of England |
| Occuity Ltd | West Midlands |
| Odondo Limited | London |
| Oneskee Limited | East Midlands |
| Online Giving Ltd | London |
| Origami Energy Limited | East of England |
| Oto International Limited | London |
| Oxular Limited | South East |
| Passfort Limited | London |
| Pay Later Group Limited | London |
| Penfold Technology Ltd | London |
| Peratech Holdco Ltd | North East |
| Perceptual Robotics Limited | South West |
| Phaim Pharma Ltd | London |
| Phoenix Product Development Limited | London |
| Plu&M Limited | London |
| Pollen + Grace Limited | London |
| Power Roll Limited | North East |
| Prodigy Investments Limited | London |
| Project Imagine Ltd | London |
| Prokarium Holdings Ltd | London |
| Proportunity Ltd | London |
| Pulsiv Solar Limited | East of England |
| Pycom Ltd | South East |
| Quanta Dialysis Technologies Limited | West Midlands |
| Raffolux Ltd | East of England |
| Reactive Technologies Limited | South East |
| Real VR Limited | London |
| Reallyenglish.Com Limited | London |
| Rente Limited | West Midlands |
| Rezolve Limited | London |
| Ripple Energy Limited | London |
| Riversimple Holding Limited | Wales |
| Rlt International Limited | South East |
| Robin Ai Limited | London |
| Scoodle Ltd | London |
| Secret Group Limited | London |
| Secret Spa (London) Ltd | London |
| Shieldpay Ltd | North West |
| Signal Media Limited | London |
| Sine Wave Entertainment Limited | London |
| Skinny Tonic Limited | North West |
| Smart Pension Limited | London |
| Sort Holdings Ltd | London |
| Spill App Ltd | London |
| Sport Maison Limited | London |
| Spring Financial Group Limited | South East |
| Spybiotech Limited | South East |
| Startpulsing Limited | London |
| Synapse Information Limited | West Midlands |
| The London Interdisciplinary School Ltd | London |
| Theolytics Ltd | South East |
| Tickr Ltd | London |
| Tifosy Limited | London |
| Ultraleap Holdings Limited | South West |
| Underpinned Ltd | London |
| Unwasted Limited | London |
| Usnoop Limited | London |
| Vaccitech Limited | South East |
| Vaix Limited | London |
| Volt Technologies Ltd | London |
| Voxpopme Limited | West Midlands |
| Warwick Acoustics Limited | West Midlands |
| Watkins Drinks Limited | East Midlands |
| Wildanet Limited | South West |
| Yanchep Holdings Limited | London |
| Yellow Line Parking Ltd | London |
| Yordex Ltd | London |
| Yuchelka Ltd | London |
| Zeelo Limited | London |
| Zelp Ltd | London |
| zero carbon food ltd | London |
| ZOKU Ltd | West Midlands |