With a population of just over half a million people, you may be surprised to learn there's a blossoming startup scene on the Mediterranean island of Malta. Around 30% of the country's population is made up of expats, and the country has made itself increasingly attractive to founders from overseas thanks to new initiatives aimed at making it easier to do business.
The Malta Startup Residence Programme is a migratory pathway for non-EU founders and core employees, as well as their immediate family. The programme is available to startups which want to establish a base or co-locate in Malta. 
As a member of the European Union, entrepreneurs residing in Malta have easy access to the single market. The island's geographic position also means it's close to other European countries, North Africa and the Middle East, with daily air and sea links to major cities.
The relocation process
The Maltese government has put a number of initiatives in place to make it easy to set up business there. Malta Enterprise is the country's economic development agency, which offers different funding packages for eligible businesses. 
"Malta can be considered as being a relatively new entrant in the global startup scene," says Kurt Farrugia, CEO at Malta Enterprise. "The ecosystem is in its infancy, but definitely does not lack in its vibrancy and innovation. Over the years, we have seen a number of large companies in Malta interacting and driving change with startup companies." 
Farrugia says that in recent years, Malta has seen a significant increase in startups considering Malta as an operational base. During the last two years, Malta Enterprise has assisted 84 startups and approved over €20m of financial support.
You need to have a robust proposal for an innovative venture and to be a fit-and-proper

individual
Residency Malta Agency vets the applicants to the Malta Startup Residence Programme. Successful applicants don't need to renew their residency permit yearly, allowing them to focus efforts on setting up and scaling.
"In terms of residency connected to startups, [you need to] have a robust proposal for an innovative venture and to be a fit-and-proper individual," says Charles Mizzi, CEO at Residency Malta Agency.
"The business proposal should put forward a venture in an eligible economic activity and meet set criteria, with a detailed business plan that shows an overview of the company, details of the Malta project, and detailed financials and projections covering three years."
Farrugia is proud of the range of industries that startups coming to Malta operate in, including life sciences, deeptech, sportstech and cybersecurity.
"A positive aspect about the tech ecosystem in Malta is that it brings together individuals from all over the world," he says.
Funding and support
The question of funding remains crucial for startups — especially in current market conditions. To help, Malta Enterprise provides funds to promising startups on the island without taking equity.
The way our assistance is structured enables us to support startups from their setting up in Malta, to scaling and internationalising in new

markets
"Our initial offering to startups can reach up to €1m, of which €200k comes in grants and another €800k in repayable advance," says Farrugia. "The evaluation process is very rigorous and we seek to fund only the top innovative startups. The way our assistance is structured enables us to support startups from their setting up in Malta, to scaling and internationalising in new markets.
"Typically, we seek to provide support on costs related to payroll, relocation of core employees, acquisition of certification and patents, and tangible and intangible assets."    
Farrugia acknowledges that raising funding in Malta from the private sector is more challenging than in other financial centres such as London, New York or Luxembourg. However, he says he has noticed that over the years, more retail investors, business angels and family offices in Malta have started to invest in startups.
Given the work that Malta Enterprise will be doing as part of its startup framework, Farrugia says he expects this situation to improve in the medium to long term.
"Being small brings advantages when it comes to approaching key decision makers," he says. "Accessing these individuals allows entrepreneurs to get a clear understanding as to where they stand with their innovative solutions."
The startup culture
Violetta Bonenkamp is the CEO of CADChain, a Dutch deeptech startup, and a founder of Fe/male Switch and Secret.kiwi, which are run through the Malta-based startup Prickly Bits.
The startup arrived in Malta from the Netherlands during the pandemic. Since then, Malta has become its home base for several projects — Bonenkamp established Prickly Bits, and Malta Enterprise provided funding to relocate some of its team members to Malta.
"[After arriving in Malta] we quickly met a lot of other entrepreneurs and I saw a drastic difference with the Netherlands in the way things are done," says Bonenkamp.
"In Malta, you have to be ready to do things on a very short notice, unlike in The Netherlands where everything is ruled by the 'agenda' and meetings are scheduled weeks ahead. Business here is more personal in the sense that one quickly becomes friends with everyone they get in touch with."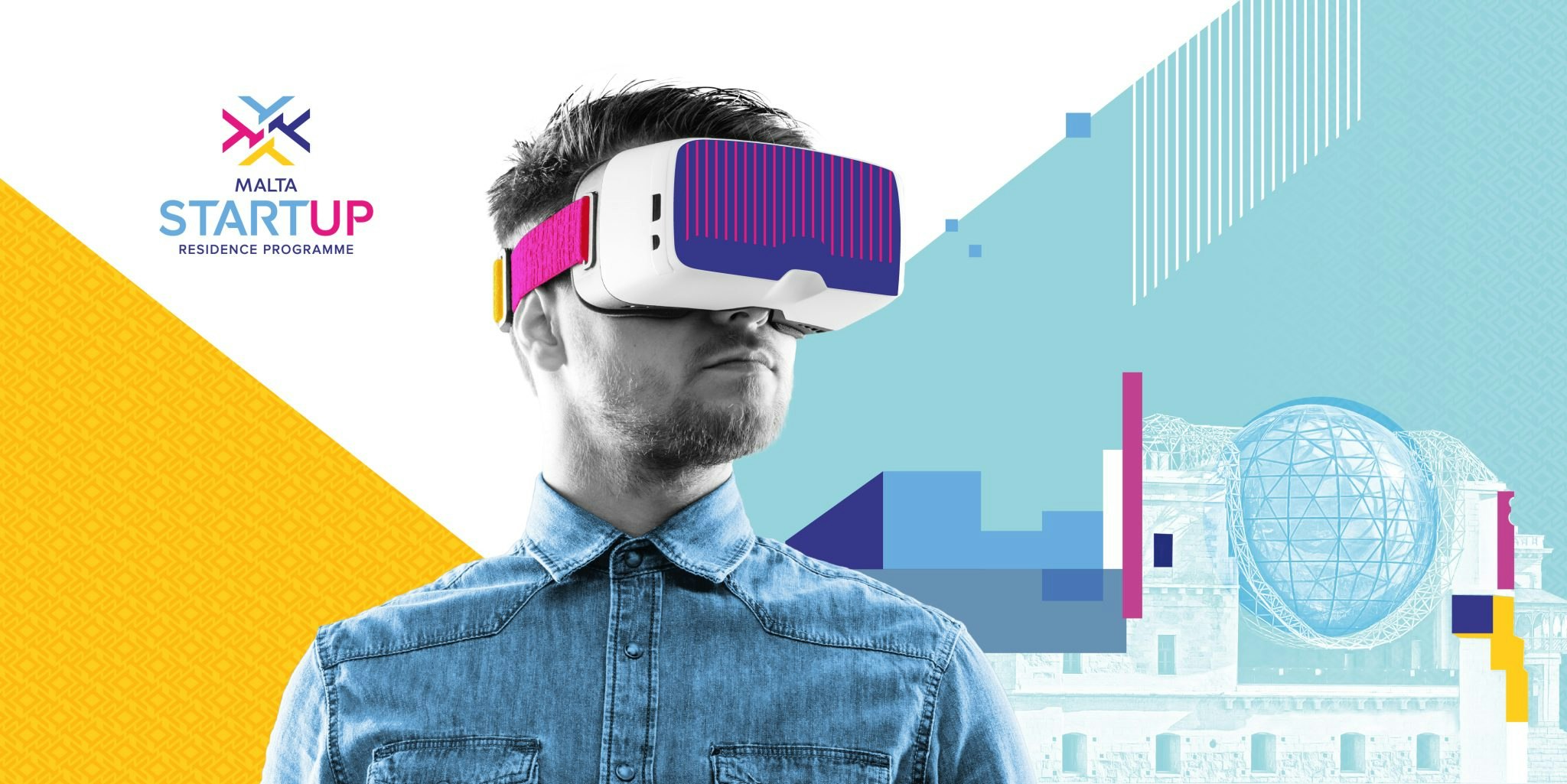 Bonenkamp describes the application and approval process to relocate from the Netherlands to Malta as "quick and straightforward". The financial support provided by Malta Enterprise was a significant factor in the relocation, but so too were the connections the agency introduced to her upon her arrival.
"[The tech ecosystem] is small but vibrant," says Bonenkamp. "We immediately found events that were of interest to us and met startups that we can potentially partner with. I felt right at home from day one because Maltese people are very open and welcoming, which is important to a foreign entrepreneur. Everyone speaks English, which is one of the biggest advantages of Malta too."
A blossoming ecosystem
With some of the perks Bonenkamp lists of both living and working in Malta — like evening swims, walks along the seafront, and everywhere being within a 30-minute drive — it might be no surprise that interest in basing startups on the Mediterranean island is on the rise.
"Based on the success that we have attained in the recent past, we are very confident that in the years to come, we will continue to attract innovative tech-enabled startups," says Farrugia.
"Shortly, we will be launching a startup framework for stakeholder consultation. We want startups to be part of the journey, even when it comes to developing our strategic direction and enacting new policies and support. This framework will be an important catalyst to further bolster the attractiveness of our startup ecosystem."
Malta has a lot of potential when it comes to future female entrepreneurs adding to the tech scene over

here
On October 5-6 this year, Malta's Startup Festival will showcase the local startup ecosystem and how innovative startups continue to add value to its economy. The event signals the country's welcoming approach to startups from other countries and backgrounds. 
"As a female entrepreneur, I always look at how diverse the startup ecosystem is and I try to increase participation of women because, in the end, everyone wins from that," says Bonenkamp. "Malta has a lot of potential when it comes to future female entrepreneurs adding to the tech scene over here."
In the build-up to Malta's Startup Festival, it has just launched the Pitch Black competition for startups looking for an opportunity to pitch in front of local and international judges. The call for applications will remain open until August 25. 
More information about the Malta Startup Residence Programme can be found here.