The internet is awash with details on the downfall of collapsed crypto exchange FTX. But one of the stranger mysteries is the extensive venture investments of its Alameda Research trading arm.
According to documents published by the FT last month, Alameda had made some 500 illiquid investments through 10 holding companies, totalling more than $5.4bn. It's not yet clear how these were financed or how much FTX customer funds were involved.
Sixteen of those companies were in Europe — accounting for one quarter, or $1.3bn, of the total invested. That's not a trivial amount; if that were one VC fund, it would be one of Europe's largest.
The lion's share went to Alameda's biggest investment of all, bitcoin miner Genesis Digital Assets, in which it invested $1.15bn across 2021 and 2022. Nine of the 16 companies operate in the troubled crypto space, which means recovering value from the portfolio for FTX creditors may be challenging.
We've scoured blogs, company filings and half-built websites to build a picture of FTX's eclectic European venture portfolio. Where possible, we also got the names of other investors from Dealroom data. It's worth mentioning that neither the FT nor Sifted can vouch for the names or amounts from Alameda's spreadsheets being accurate or complete. 
1. Genesis Digital Assets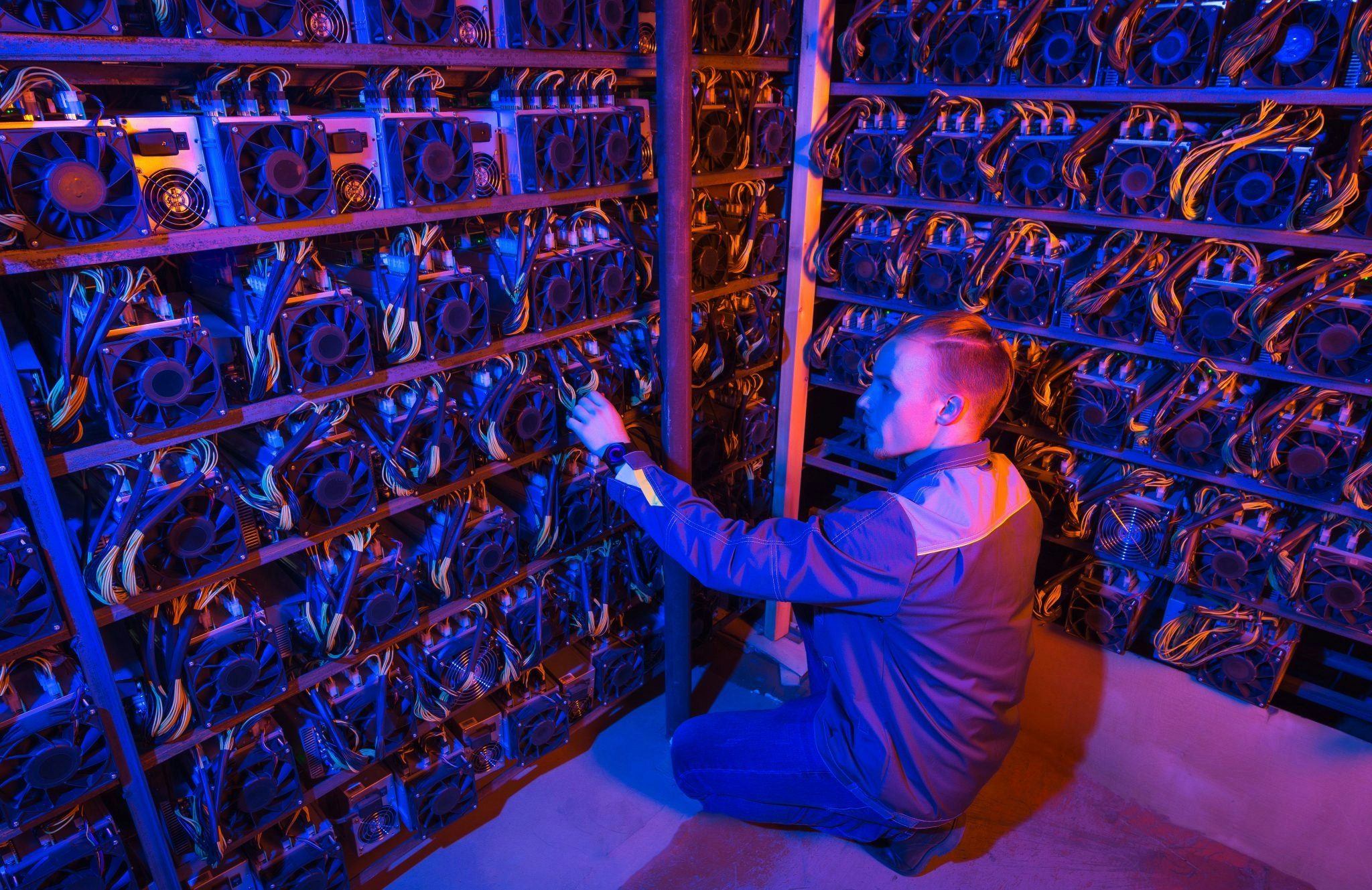 HQ: Cyprus
Founded: 2013
Sector: Bitcoin mining
Other backers: Stonebridge, Ribbit Capital, Winter Capital, Kingsway Capital, Electric Capital, SkyBridge Capital, Paradigm, NYDIG
FTX cheque: $1.15bn, split between $100m (Aug 2021); $550m (Jan 2022); $250m (Feb 2022); $250m (April 2022)
Not to be confused with distressed crypto lender Genesis, Genesis Digital Assets (GDA) operates in the crypto mining space. Its geographical origins are complicated: the company is registered in Cyprus, and was founded by a combination of German bitcoin members and Kazakh entrepreneurs. In a GDA video, company execs explain their founding "vision" was based around using Kazakhstan's relatively cheap electricity supply to open bitcoin mining data centres.
According to a Wall Street Journal analysis of Cypriot company filings, Alameda's investment resulted in a 20% stake in the company. But recovering value from this investment could be tricky. Having boomed last year, the bitcoin mining industry is one of the crypto subsectors that lost the most value in 2022, thanks to a perfect storm of bitcoin's collapsing price and soaring energy costs.
Sifted Newsletters
Sifted Newsletter
3x a week
We tell you what's happening across startup Europe — and why it matters.
Neither cofounder and CEO Marco Streng nor the company responded to requests for comment on the company's current operations or the FTX investment. 
2. NEAR protocol
HQ: Switzerland
Founded: 2018
Sector: Crypto protocol
Other backers: Tiger Global Management, Dragonfly Capital Partners, Republic Capital, Andreessen Horowitz, Three Arrows Capital, Fabric Ventures, Coinbase Ventures and more.
FTX cheque: $80m, split across $30m in Jan 2022 from Alameda Ventures and $50m in April 2022 from FTX Ventures in token contributions
Alongside FTX's investment, NEAR has gained some big name VC backers like Tiger Global and a16z. It's raised a total of $524m for its protocol, a blockchain which was designed as an alternative to Ethereum for developers to build decentralised programs on. And it's got some big names on its team, too. One of them is the former CEO of Natwest's challenger bank Mettle, Marieke Flament, who joined the NEAR Foundation, which oversees the funding and development of products using the NEAR protocol, as CEO last year.
According to crypto tracker Token Terminal, NEAR protocol's market cap is down 84% in the last 180 days. But the company tells Sifted that NEAR protocol's cumulative accounts grew more than 15x in 2022 to more than 22m NEAR wallets and it raised $330m of external capital in projects building on NEAR.
NEAR Foundation tells Sifted that it didn't hold any funds on FTX, but FTX Ventures received 8.9m NEAR tokens from NEAR Foundation.

In regards to the FTX Ventures investment, a spokesperson from NEAR Foundation tells Sifted: "The NEAR Foundation and its legal team is working with external counsel in Switzerland and the US to evaluate options and determine the most appropriate route forwards. With assistance from external counsel, the NEAR Foundation has already opened a dialogue with lawyers representing the FTX/Alameda liquidators. We can't provide any further detail at this time due to the confidential nature of this process."

3. JustWontDie
HQ: UK
Founded: 2019
Sector: Gaming 
Other backers: Arizona partners, Solana Ventures, Novator Partners
FTX cheque: $7.5m seed investment in May 2022
JustWontDie tells Sifted it's been working on "an innovative AAA (high-budget) video game and an animated TV show crossover" for four years, but is yet to launch. 
According to Beauhurst data, FTX's May 2022 seed investment gave it a 14.14% stake in JustWontDie, making it the fourth-largest shareholder after the company's three cofounders, Riaan Hodgson, Mark Gerhard and David Gomberg, who each hold a 16.67% stake in the company. 
A spokesperson for JustWontDie confirmed the company received the $7.5m investment from FTX.
4. OTC Service AG

HQ: Switzerland
Founded: 2022
Sector: Financial software 
Other backers: Unknown 
FTX cheque: $6.8m investment, unknown date.
Alameda's venture portfolio spreadsheets feature some incomplete entries, one of which is its investment into a financial software company called OTC Service AG. According to the documents, Alameda's Maclaurin Investments Ltd entity invested $6.8m into OTC Services, but we can't be 100% sure this materialised as it's labelled as "Equity, Promissory note".
When Sifted contacted a company exec, they declined to comment on whether the investment was completed. Sifted was unable to find any evidence that the company has brought a product to market.

5. 3Commas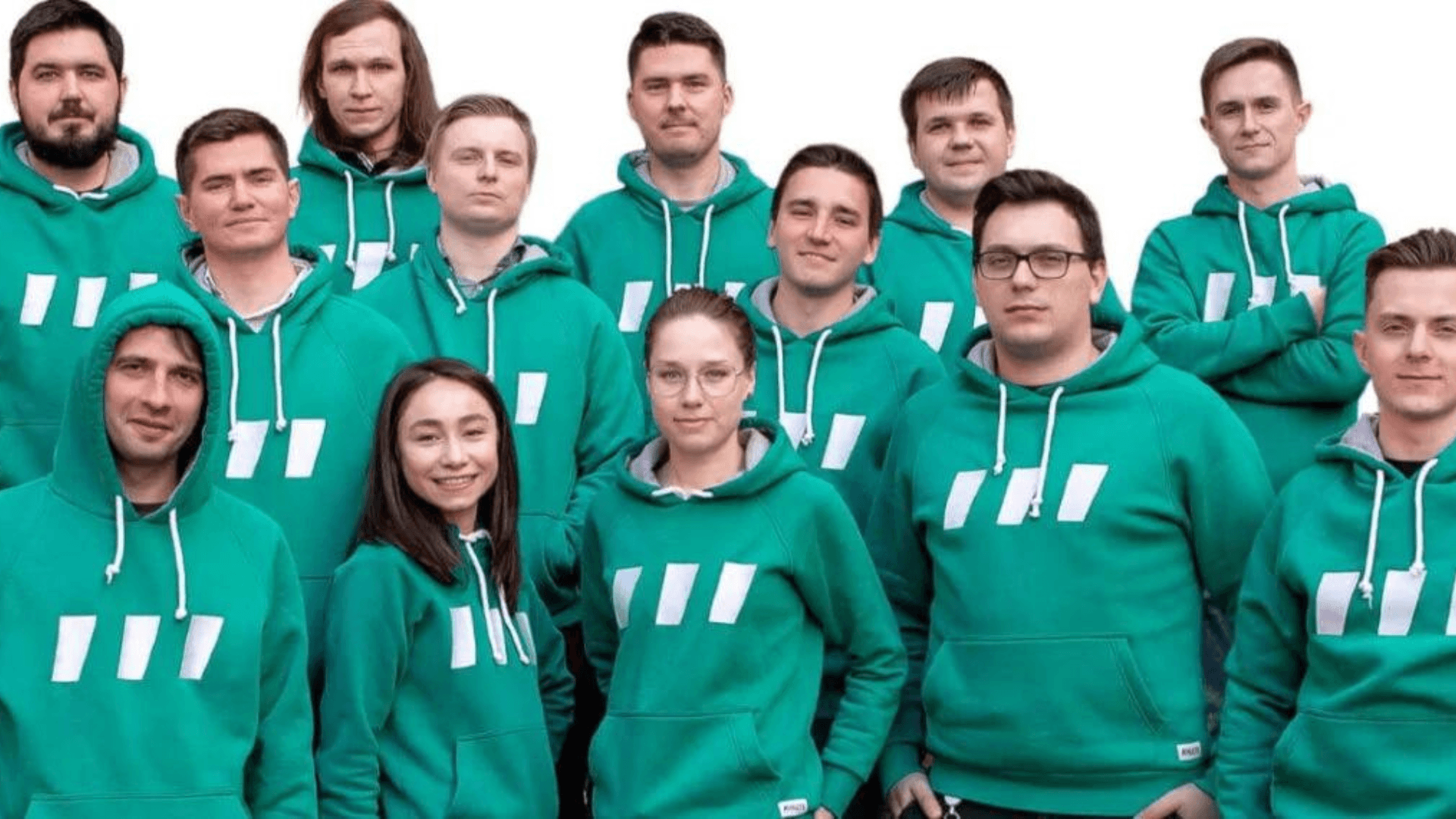 HQ: Estonia
Founded: 2017
Sector: Crypto asset management platform
Other backers: Target Global, Copper CEO Dmitry Tokarev, Jump Capital
FTX cheque: $5m investment in Series B, September 2022. 
3Commas is an automated trading and portfolio management platform for retail crypto investors.
The company raised a $37m Series B in September last year, at a time when companies at that stage were finding it particularly hard to raise. Alameda invested $5m in the round, a mere two months before FTX's collapse. Revolut backers Target Global, as well as the CEO and founder of Philip Hammond-backed crypto broker Copper, also invested in the Series B round. According to Dealroom, Alameda Research first invested $3m as the sole investor in 3Commas' Series A in November 2020, but this investment does not feature on Alameda's portfolio spreadsheets. 
3Commas did not respond to Sifted's request for comment. Target declined to comment on the investment. 
3Commas customers could invest on the FTX exchange through the 3Commas platform.
In a blog post addressed to customers in the wake of FTX's collapse in November, the company offered them little in the way of reassurance: "We've received requests from users asking us if there's anything we can do to assist them and, unfortunately, the answer is no."
In regards to its own FTX investment, the company said: "Alameda Research was one of several investors in our Series B funding round, but they were not the only investor. It was a straight cash for equity deal, and there is no risk of withdrawal by the investors."  
6. SEBA Bank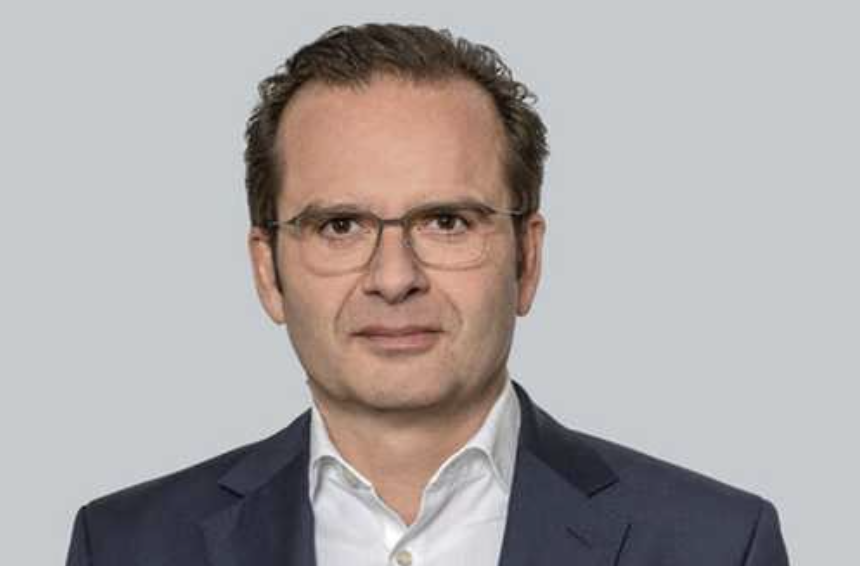 HQ: Switzerland
Founded: 2018
Sector: Digital assets banking-as-a-service    
Other backers: Altive, Ordway Selections, Summer Capital, DeFi Technologies
FTX cheque: $1m as part of its $110m Series C in January 2022
SEBA Bank provides digital assets banking and investment services and has offices in Hong Kong and Abu Dhabi, according to its Series C funding announcement. It received a Swiss banking and securities dealer licence for its activities in August 2019.
SEBA did not respond to requests for comment on its operations or the FTX investment, but its CEO Franz Bergmueller played down its connection in a recent LinkedIn post: "Alameda Research made a small investment in SEBA Bank's Series C funding round, acquiring a minority stake (<1%) with no voting rights." 
7. BiLira
HQ: Turkey
Founded: 2019
Sector: Stablecoin
Other backers: Future Perfect Ventures, Borderless Capital, Finberg, 21Shares and more
FTX cheque: $1m as part of a $2.5m round in April 2022 
BiLira is a stablecoin that's pegged to the Turkish lira. It's raised $1.2m since launching in 2019. The company did not respond to Sifted's request for comment on the FTX investment.

8. Node Guardians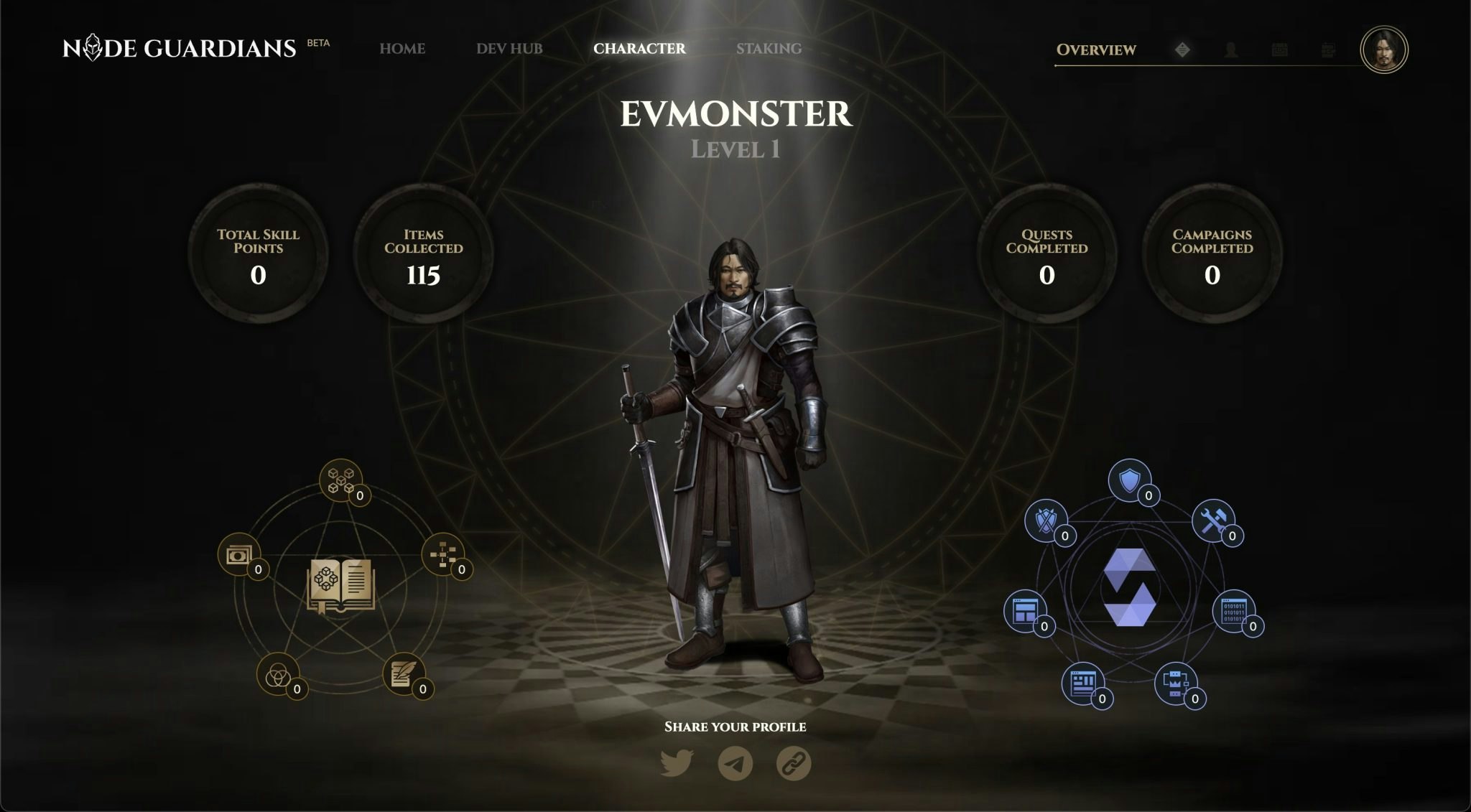 HQ: France
Founded: 2022
Sector: Gaming/DAO
Other backers: Unknown
FTX cheque: $1m, date unknown
It's not immediately clear what Node Guardians — which seems to have launched in late November after the collapse of FTX — does, beyond its pretty terrifying logo and graphics.
According to its Twitter, users can "join the Order of Node Guardians" to teach themselves smart contract programming through its gamified platform.
Node Guardians' CEO, who is also the cofounder of French crypto website Journal Du Coin, did not respond to Sifted's request for comment. 

Alameda's cheques below $1m in Europe went to …

9. Dune Analytics
HQ: Norway
Founded: 2018
Sector: Crypto analytics platform
Other backers: Coatue, Dragonfly Capital, Multicoin Capital, Coinbase Ventures and more
FTX cheque: $652k, date unknown
Dune Analytics did not respond to Sifted's request for comment on FTX.

10. Revault Network
HQ: Portugal   
Founded: 2021
Sector: Crypto protocol  
Other backers: Unknown
FTX cheque: $500k, date unknown

Revault Network did not respond to Sifted's request for comment on FTX.

11. Vosbor
HQ: Netherlands
Founded: 2019
Sector: Crypto/agricultural commodities trading
Other backers:  Lux Capital, 7percent Ventures, FJ Labs, Athos Capital, Market One Capital, Soren Schroder, Nucleus Capital, Chris Mahoney
FTX cheque: $487k, date unknown
Vosbor did not respond to Sifted's request for comment on FTX.

12. Tsm.gg (Swift Entertainment)

HQ: EMEA  
Founded: Unknown
Sector: Esports        
Other backers:  Unknown
FTX cheque: $250k, date unknown
Tsm.gg did not respond to Sifted's request for comment on FTX.

13. Merge
HQ: UK
Founded: 2022
Sector: Crypto API
Other backers:  Octopus Ventures, Coinbase Ventures, #Hashed, Ethereal Ventures
FTX cheque: $350k as part of a $9.5m seed round in May 2022. 
Former PayPal executive Kebbie Sebastian is Merge's founder.
Merge did not respond to Sifted's request for comment on FTX.
14. Aligned AI

HQ: UK
Founded: 2022
Sector: AI Foundation
Other backers: N/A
FTX cheque: $146k in January 2022
Aligned AI did not respond to Sifted's request for comment on FTX.
15. Rejuveron Life Sciences
HQ: Switzerland  
Founded: 2019
Sector: Biotech        
Other backers: Gaingels, Apeiron Investment Group, What If Ventures, re.Mind Capital
FTX cheque: $90k in January 2022
German tech investor and entrepreneur Christian Angermayer is chairman of Rejuveron's board. The startup declined to comment on the Alameda investment. 
16. Euler

HQ: UK  
Founded: 2020
Sector: Crypto protocol        
Other backers: Coinbase Ventures, Jane Street Capital, Uniswap, Variant, Jump Crypto, Haun Ventures, Paradigm
FTX cheque: Amount unknown in June 2022

Euler did not respond to Sifted's request for comment on FTX. 
FTX and Alameda did not respond to Sifted's requests for comment. 
Amy O'Brien is Sifted's fintech reporter. She tweets from @Amy_EOBrien and writes our fintech newsletter — you can sign up here. 
This piece was updated on January 18, 2023 to clarify the distinction between NEAR and the NEAR Foundation.