A few weeks ago Guillaume d'Hauteville, chairman of French music scaleup Deezer, found himself in an unusual situation. D'Hauteville had just boarded French president Emmanuel Macron's plane and was heading to China. 
Macron has been fairly enthusiastically embracing startups, with plans to raise a €5bn fund to support fast-growth businesses and a vow to make France a "nation of unicorns" — but not every French startup gets this special treatment. 
Deezer is part of Next40, an initiative by government agency French Tech Mission to support the country's most promising startups. It's just getting going (it launched in September), yet plans to provide the chosen few with an unprecedented amount of government help.
It's hard to think of a government-funded organisation doing as much as French Tech. Under director Kat Borlongan's leadership, over the past 18 months the organisation has launched Next40, the French Tech Visa, Tremplin (a programme for founders from underprivileged backgrounds), French Tech 120 (a support programme for 80 startups in addition to those on Next40) and a €400m seed fund to match funding into deeptech startups. 
From what I know we're the only country that actually has a national startup

strategy.
"From what I know we're the only country that actually has a national startup strategy," says Borlongan, who previously ran an innovation consultancy, working with clients including Google, Lufthansa and the World Bank. It's a little too early to tell whether the strategy is effective, but Borlongan and her team of 15 are certainly giving it a shot. 
The mission
When she joined French Tech last year the organisation had already begun raising the profile of startups and encouraging the nation to get behind tech for five years. By 2018 the country's tech scene had already taken off (it had three unicorns and by the end of the year €3.7bn had been raised by French startups) but questions were raised about exactly why startups deserved government support.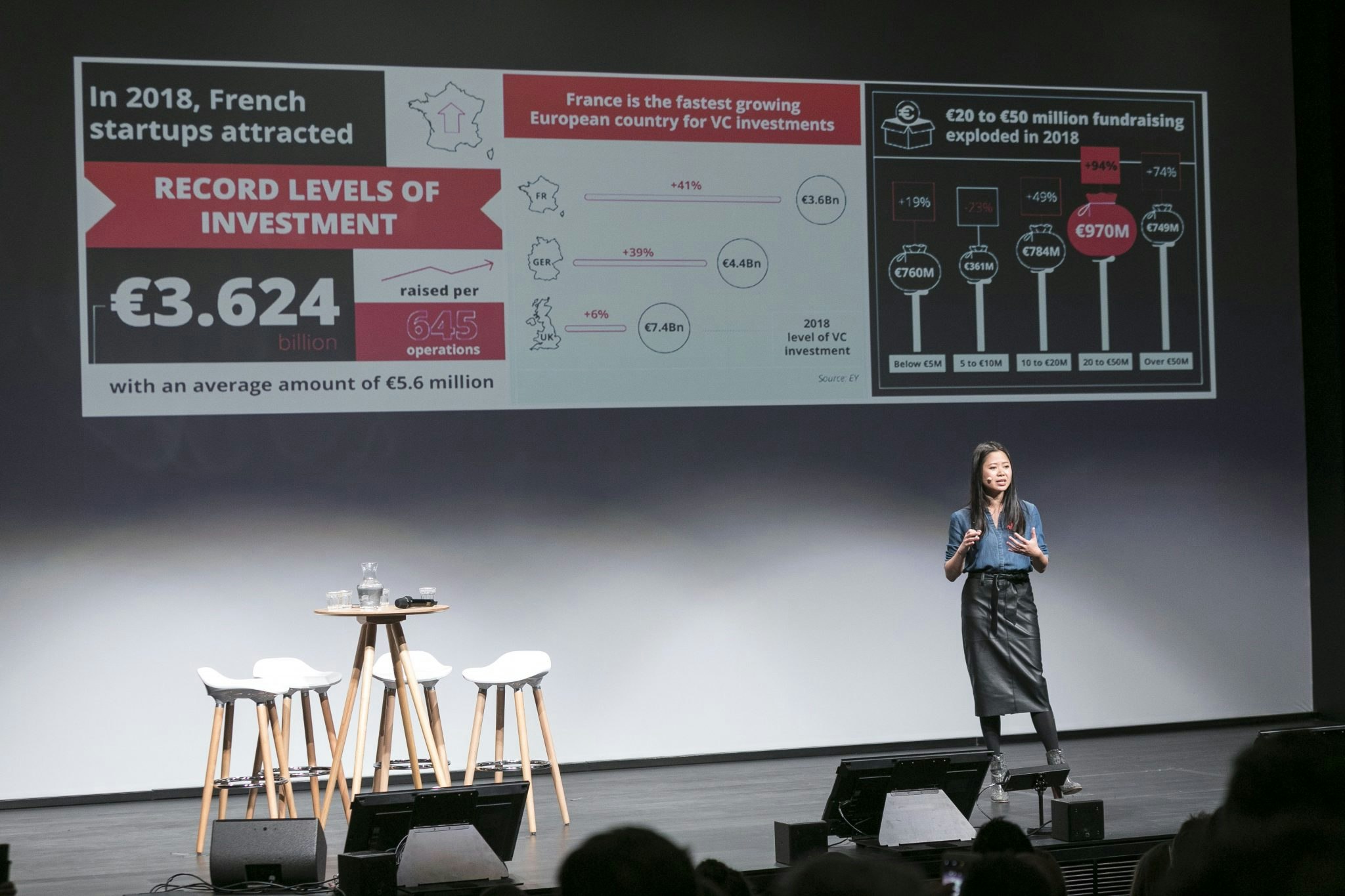 "People saw what happened in Silicon Valley with Uber and Theranos," says Borlongan, who had to figure out what kind of tech scene (if not the "ultra liberal, move fast and break things" kind) France should support. 
She decided it should be the kind that has "a positive impact on the country". Startups can be "role models for a different way of doing business," she told Sifted — "to be more ambitious, go global, think about women in tech from day one, think about impact early on and overall environmental ethics". "But those aren't necessarily built into a lot of startups." 
Sifted Newsletters
Sifted Newsletter
3x a week
We tell you what's happening across startup Europe — and why it matters.
Onboard the Next40
The Next40 are the poster children for the kind of startups and scaleups France wants to produce and support. Between them, these 40 businesses (including carpooling business BlaBlaCar, health insurance startup Alan, insect-farming company Ynsect and food delivery platform Frichti) create 30% more jobs annually and have seen average revenue growth rates of 158% over the past three years.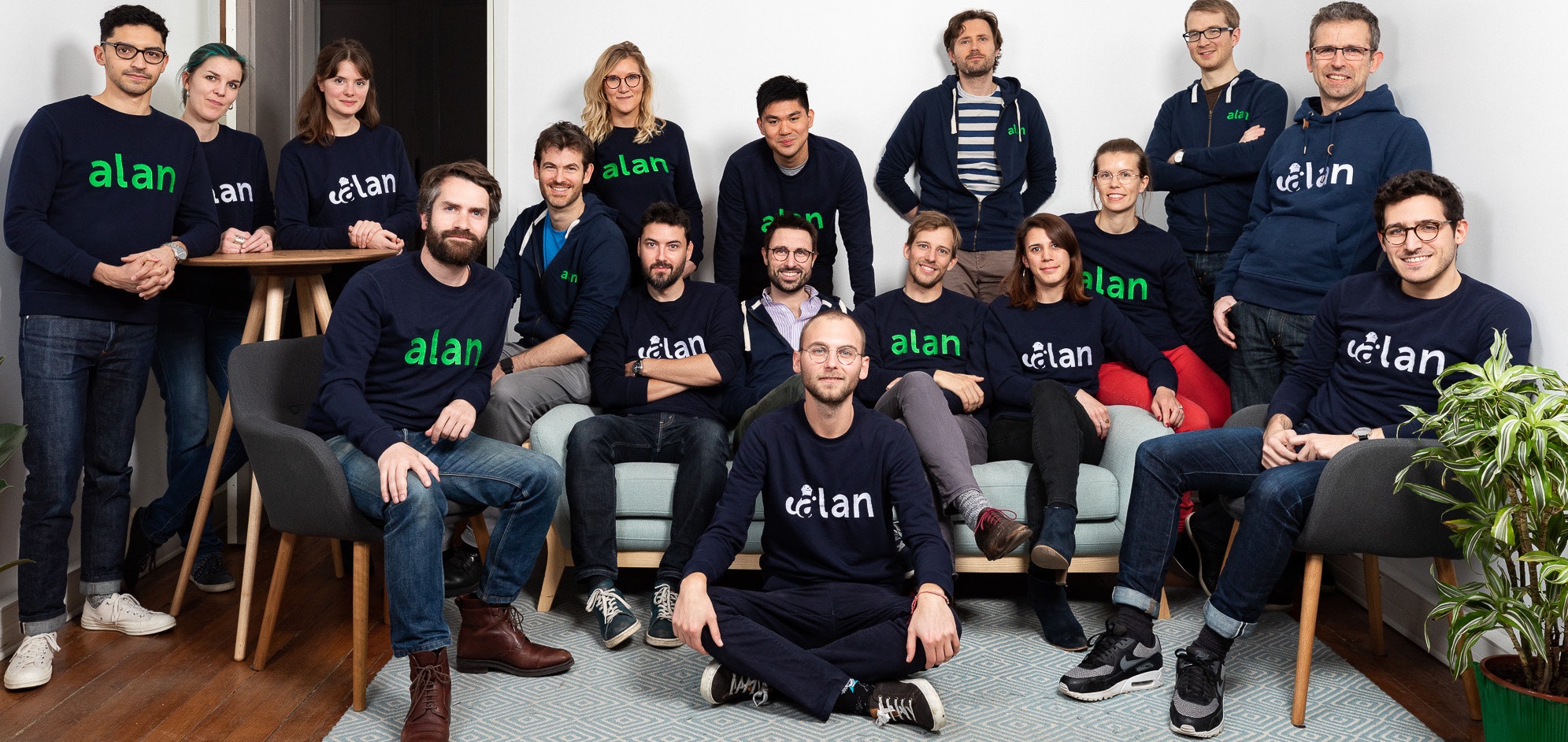 "We're investing in the future of the country through 40 companies we think are going to make it," says Borlongan. "And if they do what kind of economy or society would that create for the country?" 
The idea is that the Next40 — and incoming French Tech 120 — will be "guinea pigs" for innovative government services designed for companies going through hyper growth, touching on everything from hiring through to banking. That could mean changing how the government taxes startups or bills them for social security or how the Banque de France determines their credit rating. It could go as far as influencing national education policy to ensure the next generation has the skills needed to support the ecosystem. 
Or, indeed, popping startups on Macron's plane. "If you want to do [business development] in China, the easiest way to get into the market is if you happen to be on the president's plane when he goes there," says Borlongan. "There's a sense of prestige, especially when doing business-to-business in complex markets like that." 
The 120 will each also get three "wishes" — big (legal) asks for particular help.
In practice, French Tech has 50 "correspondents" placed inside each and every government department, from the ministry of defence to the national intellectual property office. It also employs three startup engagement officers to act as middlemen. 
"Inside it function as a lab. All those 50 organisations are developing new things that make sense for the ecosystem and they iterate on them quickly," says Borlongan. "The goal is to focus on the 120, but every six months the [services] that are stable will be rolled out to every French startup." 
Inside government
Borlongan finds herself in the odd position of leading a startup inside government — but it's not quite as "esoteric" as people think, she says.
Designing the French Tech Visa, for example, was just like the process of designing a new product in the private sector. "It's a big product, with hundreds of users and a huge impact on the tech ecosystem. People imagine Macron said: 'let's have this visa and everyone can use it to hire whoever they want'. Actually, there was a lot of going back and forth on the document with the minister of interior affairs, looking at immigration law, getting ministers to sign it, doing KYC [know your customer] for all the companies, putting in place a KYC platform, rolling out customer success." 
That might sound laborious, but French Tech seems buoyed along by enthusiasm, from Macron's administration and from the grass-roots communities that also sit under the French Tech banner. 
We couldn't create a traditional French

administration.
"The thing that has made my job fun is that you can't use something that already exists to solve a problem that hasn't been solved before: we couldn't create a traditional French administration," says Borlongan. "So people have been very open-minded with me, and given me a lot of creative freedom — on how to hire, what jobs look like."
"I've had an enormous amount of buy-in from different ministries. They're super excited to work with us; they have tonnes of new ideas." 
Leading by example
Borlongan has a few of her own too, and she's not afraid to push for significant change. French Tech will only sponsor events that have at least 35% female speakers, and is legally entitled to withdraw this funding or pull out from speaking if that criteria isn't met. A lot of events can be impacted this way: "We have a pretty sizeable event sponsorship budget — close to €2m," she says.
Influencing startup financing is harder. "With conferences, it's 2019, everyone gets it," Borlongan says. "Where you definitely have pushback is on areas — like VCs — where you don't know what to do."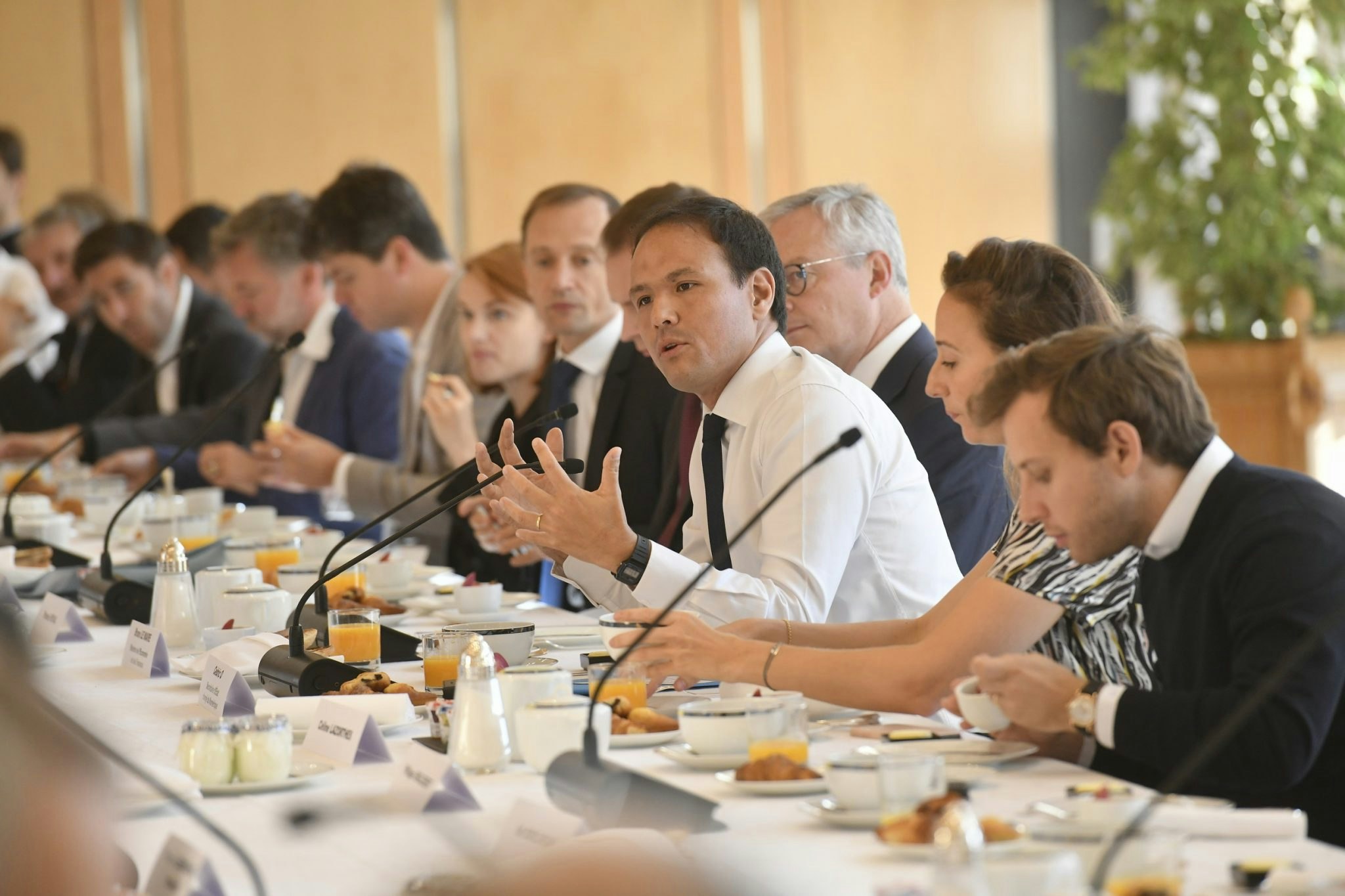 Nevertheless, Cédric O, the minister for the digital economy, has publicly pledged to support more female founders. The initiative, organised by Sista, has commitments from 56 French funds to ensure that 25% of the startups they back by 2025 have female cofounders, and to bring the proportion of female partners in their firms up to at least 30%. "That's important because when you have that level of support you're creating a standard, [showing] that this is what is considered normal from now on." 
Bpifrance, the French bank (the country's biggest limited partnership and Europe's most active venture capital investor) also signed the pledge. 
Beyond gender, Borlongan has also put in place initiatives to address the lack of socioeconomic diversity in France's tech sector. "In France a small segment of hyper-privileged kids from business school get to launch and work in startups," says Borlongan.
Tech is a bubble, here and

everywhere.
Tremplin (which means "springboard") is an accelerator for people and startups from underprivileged backgrounds who are far less likely to be part of the usual networks tech pulls talent from. 
"Tech is a bubble, here and everywhere," says Borlongan. "We need to get the French tech ecosystem to recognise that we're a bubble too, we're part of the problem." 
The first pre-accelerator programme for individuals, which will help them take an idea from concept to market-tested prototype, begins this week. A second programme to support the companies formed by those individuals (or others with underprivileged founders) will kick off in September 2020.
The 146 participants (31% of whom are women, and 73% are based outside of Paris) get €17,000, coworking space and a "godparent". These mentors have signed up to give a significant chunk of support, giving around an hour per week of their time over six months and committing to work at the startup for at least two weeks. Those signed up include Céline Lazorthes, founder of fintech Leetchi, Vianney Vaute, cofounder of refurbished goods market Back Market, and Pascal Lorne, cofounder of temp worker platform GoJob. 
"There's quite a lot of diversity in the people accepted to become mentors," says Borlongan. "They're not the usual founders always at meetups; a lot of them are people that you just don't see." 
Building an ecosystem
Tremplin is being piloted in Paris, but the plan is to have programmes running across the country. "We're making sure everything gets rolled out nationally," says Borlongan. 
French Tech already has 51 regional communities, 13 of which have full-time staff (and 48 volunteer-run communities abroad). In France they're part funded locally, by cities or regions, and part funded by the main French Tech organisation. 
Borlongan and Cédric O run advisory groups with board members from those regional offices to "make sure we're not missing out on things".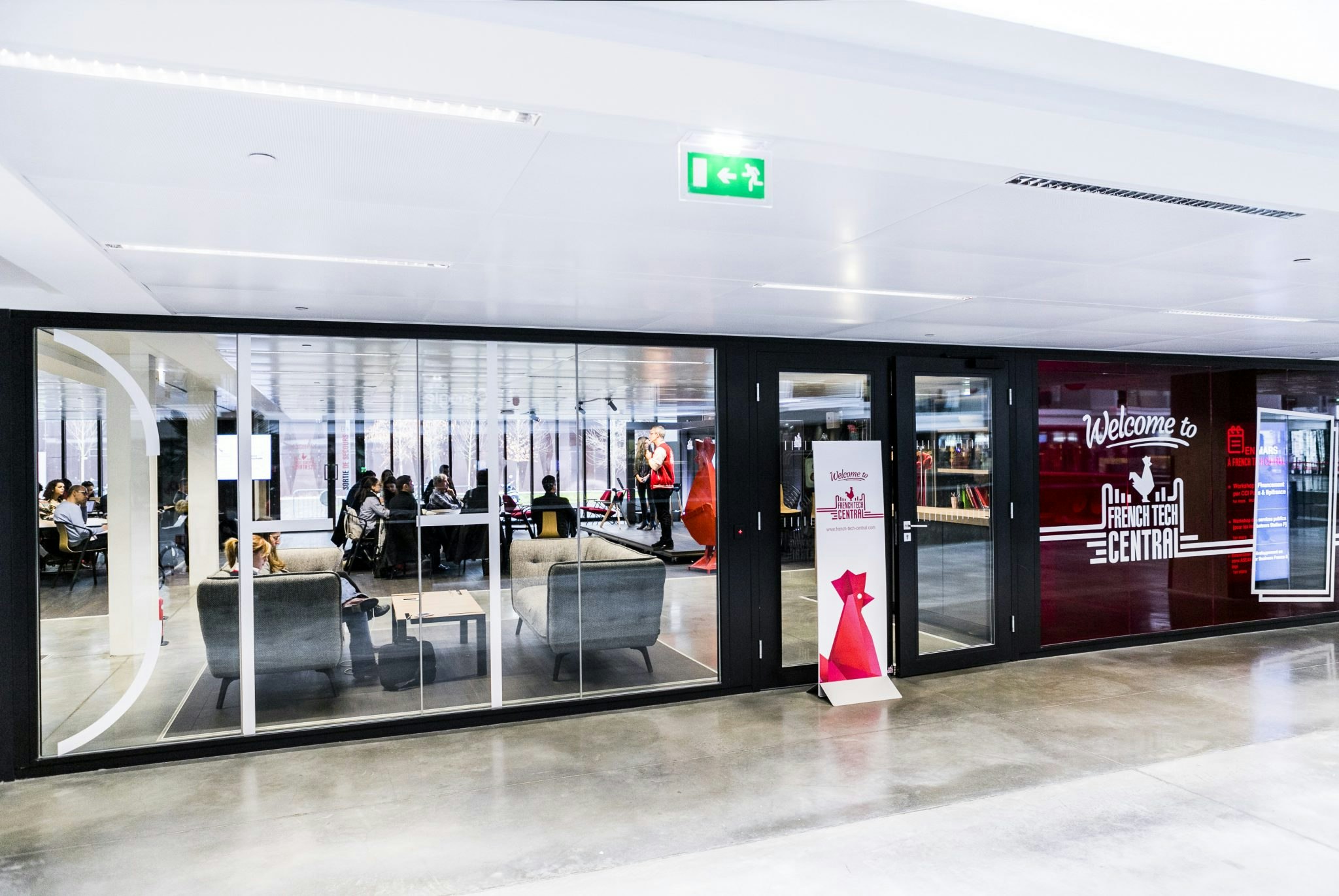 Soon there will also be 13 "centrals" — hubs modelled on the original French Tech Central, based at Station F in Paris, which offers a wide set of services to startups. They will open in Bordeaux, Lyon, Rennes, Toulouse, Metz, Lille, Nantes, Grenoble, Nice, Brest, Montpellier and Marseille. 
"I get invited onto a bunch of panels and asked 'how do you build an ecosystem?'" says Borlongan. "You can't really build it, you have to support it as much as you can and then get out of the way," she says. And it's critical to "have really great transport". 
An example for Europe
Next year Borlongan has been asked to prepare a French Tech strategy for talent: "How do we make sure France becomes one of the best places to work for, or join, a startup?" 
As a result she's been looking at diversity, brand awareness and recruitment. She's been analysing the things preventing people from joining startups today and finding out what, exactly, startups are looking for. 
"Talent cuts across everything: training, economy, labour. It's going to be a massive group effort," she says. The Ministry of Education and HR directors from the Next40 companies have also been involved in forming the strategy, which Borlongan will present to the government early next year.
We're hoping that Europe will treat France as an

experiment.
"The thing that still scares me — is it going to be enough? In the grand scheme of things we're a pretty small country. We're hoping that Europe will treat France as an experiment. We're not showing massive results yet — it's all still new — but when we show what we're able to change in a short period of time it will enable us to work with other European countries. Talent is a weird thing to handle at such a small scale, or investment. It needs to be handled at European level."