The French tech ecosystem is having the biggest funding week in its history. And it's still only Friday.
The nation's entrepreneurs and investors were already giddy after experiencing an unprecedented parade of nine-figure fundraisings during the first half of 2021. But over the past four days, France somehow shifted into an even higher gear with four headline-making funding rounds.
On Tuesday, Sorare set a new French record by announcing a €580m round for its blockchain-based fantasy football platform. Just a few hours later, marketplace platform Mirakl disclosed details of a €473m round. The following day, foodtech platform Sunday trumpeted a €100m round. And on Thursday, Vestiarie Collective unveiled a €178m round for its circular economy fashion marketplace.
In 48 hours, we [raised] as much as in the whole of

2015.
For a nation that was begging international investors to take it seriously just a few years ago, the latest run would seem to validate how far France's startup scene has come. The mega-funding rounds are a sign that entrepreneurs are launching companies from France that investors believe can be the kind of global champions needed to justify such nose-bleed valuations.
"In 48 hours, we [raised] as much as in the whole of 2015," said French digital minister Cedric O. "What happened in the United States and in China is happening in Europe. We are entering into this innovation economy, which creates economic prosperity, job creation, and the ability to support major social and economic challenges."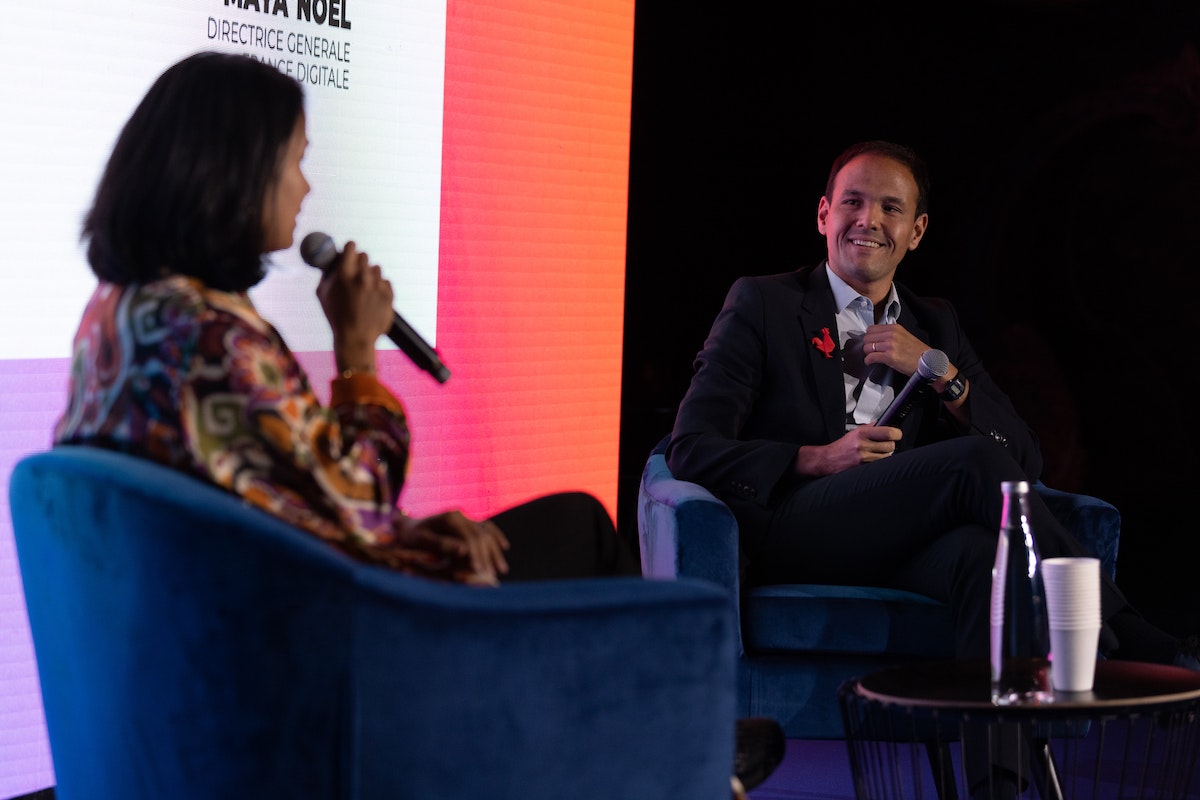 The minister made his remarks Wednesday at the France Digitale Day conference, a high-profile gathering that draws a who's who of the French tech scene to an event organised by its namesake industry association. The timing of the press releases seemed intended to coincide with the event where the news had everyone in a celebratory mood.
Globally, investment in startups this year has soared on the heels of the accelerated digitalisation of business coupled with the aggressive entry of massive private and growth equity funds into the venture capital game.
CB Insights reported that startups worldwide raised $156bn in Q2 2021, up 157% compared to Q2 2020. In France, startups attracted €5.14bn during the first six months of 2021, almost as much as the €5.39bn raised in all of 2020, according to a report this summer from the EY consultancy. The top rounds this year in France include Contentsquare (€408m), Ledger (€312m), BackMarket (€276m), and Alan (€185m).
Questions of timing aside, the fundings this week managed to highlight the diversity of an ecosystem that has demonstrated strength in different tech sectors, from fintech to SaaS to AI to marketplaces  At the same time, there are some revealing parallels between each of the big funding rounds this week.
For instance, all four companies have raised headline-grabbing rounds within the past year:
Vestiaire became a unicorn in March following a €178m round.
Sunday raised eyebrows in April with a €20m seed round just a few weeks after the company was founded.
Sorare gained international attention during the initial mania surrounding non-fungible tokens when it closed a 40m Series A round in February.
Mirakl cemented its rise in September 2020 with a €255m round.
The short gap between funding rounds suggests a kind of land-grab mentality by founders and investors: Digital transformation is driving huge opportunities for companies that can get to a market first and dominate it.
Super Sunday
That seems to be the case for Sunday, founded by Victor Lugger, Tigrane Seydoux and Christine de Wendel. Lugger and Tigrane founded the chain of Big Mamma Italian restaurants. As many restaurants did during the pandemic, Big Mamma placed QR codes on tables that customers could use to get the menu with their smartphones.
But the company took it further by connecting the QR codes to an ordering and payment system. The founders spun that platform out to create Sunday and raised the seed round in a few weeks. In a video posted on Twitter this week, Lugger said Sunday has signed up 1,500 restaurants in the five months since it launched and has been used by 1.1m customers.
Sunday already has 170 employees with customers in France, Spain, the US, and the UK. The new money will be used to continue the blistering hiring pace to fuel expansion into even more territories. "I think the team is going to grow massively," Lugger said. "It feels like we are at the bottom of a huge mountain but we have the best team, the best spirit, and we are so excited."
Jean de La Rochebrochard is a cofounder of the Xavier Niel-backed New Wave Seed fund which joined Sunday's seed round in April. He said the big round this week makes sense because the company needs to move fast and go big to capitalise on its early momentum.
"Sunday must build a superior product and it requires investing heavily in it," de La Rochebrochard said. "They are rocking distribution so the product must be extraordinary as well."
Big stakes
Amid the high-fives this week, there is also recognition that there is more pressure on these companies to deliver even as they face new challenges. Chief among them is attracting top international talent which means competing against the biggest tech names and a host of other startups being flooded with cash.
Adrien Nussenbaum, co-CEO and cofounder of Mirakl, said that talent hunt was among several factors that contributed to raising such a massive round. The big number gives Mirakl visibility to prospective employees while allowing it to pocket more money than it might have gotten from an IPO at this stage, he said.
The company will use the money to hire hundreds of employees in development as well as sales and marketing for its platform that helps other companies launch third-party marketplaces. Demand has been insatiable, Nussenbaum said, and the big check will allow Mirakl to continue innovating and taking risks.
He also acknowledged that the current private equity boom offered Mirakl the opportunity to seize this moment. Going back just a few years ago, a country like France might not have had companies sufficiently mature enough to grab the attention of such big global fund managers like the ones who led the last two rounds for Mirakl: Permira and Silver Lake.
"If we were in a bear market, we probably would not have done such a raise," Nussenbaum said. "This funding gives us the opportunity to have full control over our destiny."