In January 2021, France's president, Emmanuel Macron, announced the National Quantum Computing Plan to funnel a whopping €1.8bn into the technology.
"Quantum strategy is of paramount importance," Macron said at a ceremony announcing the plan at the Paris-Saclay University, a centre of quantum research. "Like artificial intelligence, microelectronics, health, energy and space technologies, quantum technologies are among the few keys to the future that France absolutely must have in hand."
He said quantum computing would enable breakthroughs in areas such as healthcare and climate change, and create 16k new jobs by 2030.
Now, just shy of three years later, there are signs that the country has established itself as a top hub for next-generation technology.
French quantum computing startups have raised $250m since 2018, just behind Finland's $268m. Both countries trail the UK, which has raised $697m, according to Dealroom figures. But in 2023, France has climbed into second place on that list with $140m raised so far this year, closing the gap on the UK, which has raised $145m. ​
Beyond the fundraising numbers, leaders in France's quantum community say that the national plan has served as a rallying cry that has led to uncharacteristic collaboration between academia, research institutes, industry, investors and entrepreneurs. For a county that can often be fractious and territorial, observers say such cooperation is catalysing the nation's quantum ambitions.
"What maybe differentiates France is how dynamic the ecosystems are here," says Sabine Mehr, chief quantum projects officer for GENCI, which manages France's supercomputing centres. "You've got multiple research organisations that are putting all of their efforts on these quantum technologies. And we've got a lot of meetups in various regions here in France where you can see the will to work together."
It has also put France on the front foot compared to other large European economies. Germany only announced a €3bn national quantum plan this May, and the UK a £2.5bn strategy in March.
The role of Bpifrance in jumpstarting the ecosystem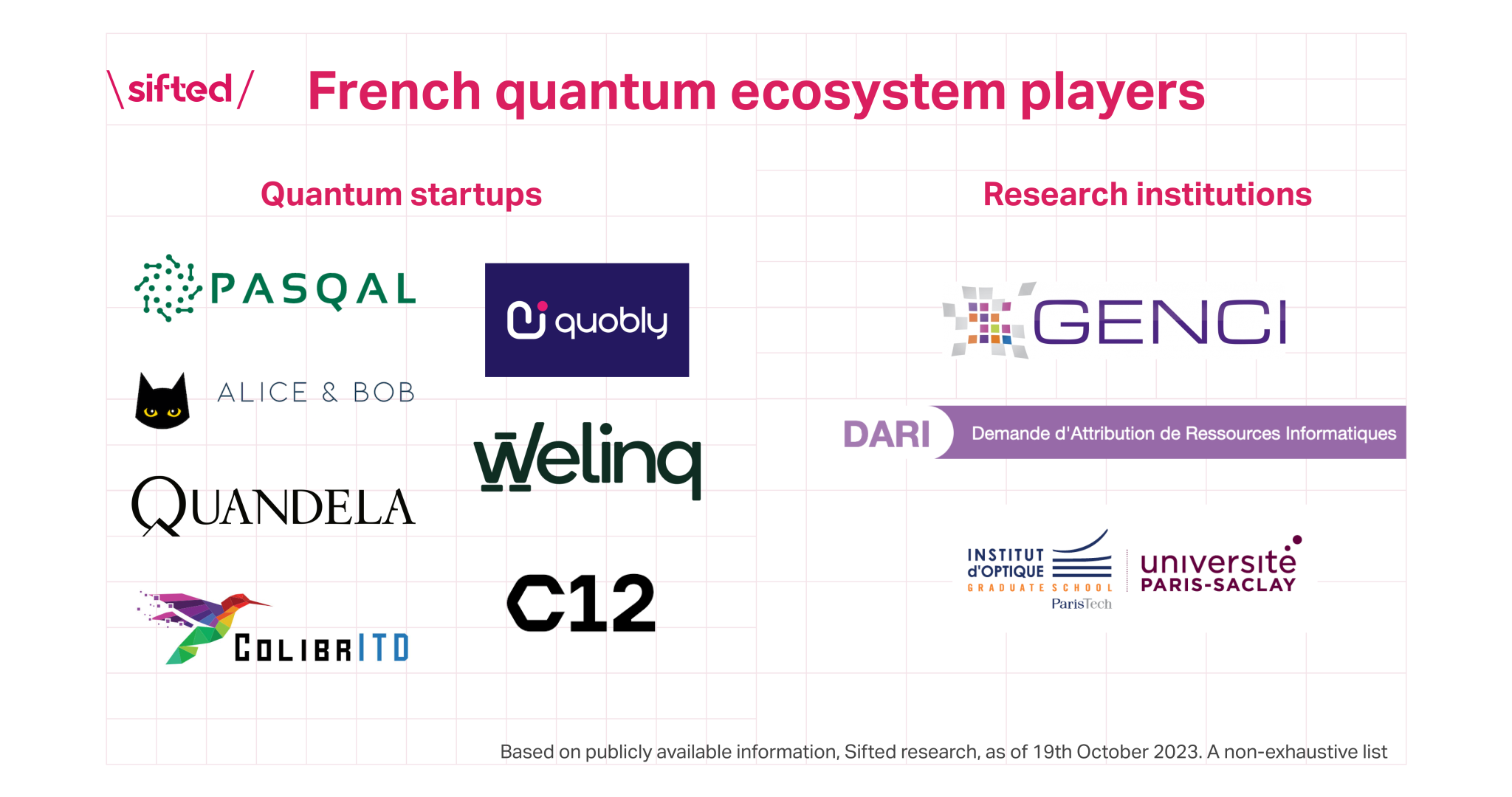 Christophe Jurczak, cofounder of the Paris-based Quantonation VC fund, had been based in Silicon Valley before he returned to France several years ago because of the rich talent and research he saw developing across the country's university system. He founded Quantonation in 2018 and announced in 2022 the closing of a €91m fund to fund quantum and other advanced microelectronics startups.
"It's pretty amazing what's been happening," he says.
Quantonation was one of the early backers of PASQAL, which is developing quantum processing technology that it claims has already matched the results of high-performance computers built on classic architecture. The quantum startup emerged from research being done at France's Institut d'Optique led by cofounder Alain Aspect, who won the Nobel Prize in physics last year. It is now France's best funded quantum company, having raised $140m.
PASQAL CEO Georges-Olivier Reymond says even before the national plan was announced, his company benefitted from a specialised set of programmes and financing to target quantum startups established by state bank Bpifrance. He says this signalled early on to researchers that France was serious about catalysing research and the commercialisation of quantum computing.
"A bank like Bpifrance supports a lot of companies, so their attention can be diluted," Reymond says. "But by creating these special quantum tracks, quantum companies are shown to have support. I think it's really smart."
The significant contribution of state funding in France's quantum ecosystem differs, for example, with Finland, where most quantum efforts have primarily been led by its major business association and universities. Finland has Europe's second-best funding quantum startup, IQM.
Last January, Bpifrance helped finance a €100m Series B round for PASQAL through its Large Venture Fund. Bpifrance has also participated in funding rounds for five other French quantum companies, totaling €75m in funding.
Bpifrance-backed Quobly CEO and cofounder Maud Vinet says her company initially received a €600k innovation grant from Bpifrance that helped start the transition from being a research project to being a startup. The company is developing a fault-tolerant quantum processor.
Vinet had been doing deeptech R&D for more than 25 years, including 10 years at CEA-Leti, France's Alternative Energies and Atomic Energy Commission. In 2019, she became its quantum hardware programme manager, leading the development of a large-scale quantum computer that was spun out into Quobly.
While Quobly is now a private company, it continues to have joint labs with CEA and the French National Centre for Scientific Research (CNRS). Vinet says the startup developed this structure to allow it to explore commercial applications while at the same time allowing basic research to move as quickly as possible, as the company pushes towards its goal of having a full-stack quantum computing prototype by 2025.
Vinet was an advisor on the development of France's national quantum plan, and she says having the government facilitate such public-private partnerships is essential for building a nascent industry around a technology that is still in a developmental stage.
"There is not a strong rational market," Vinet says. "This is a product that may not bring real value to industry for 10 years. If we want to be able to afford this kind of disruptive innovation, it's really useful that the government act as a buffer and share the risk with the private sector."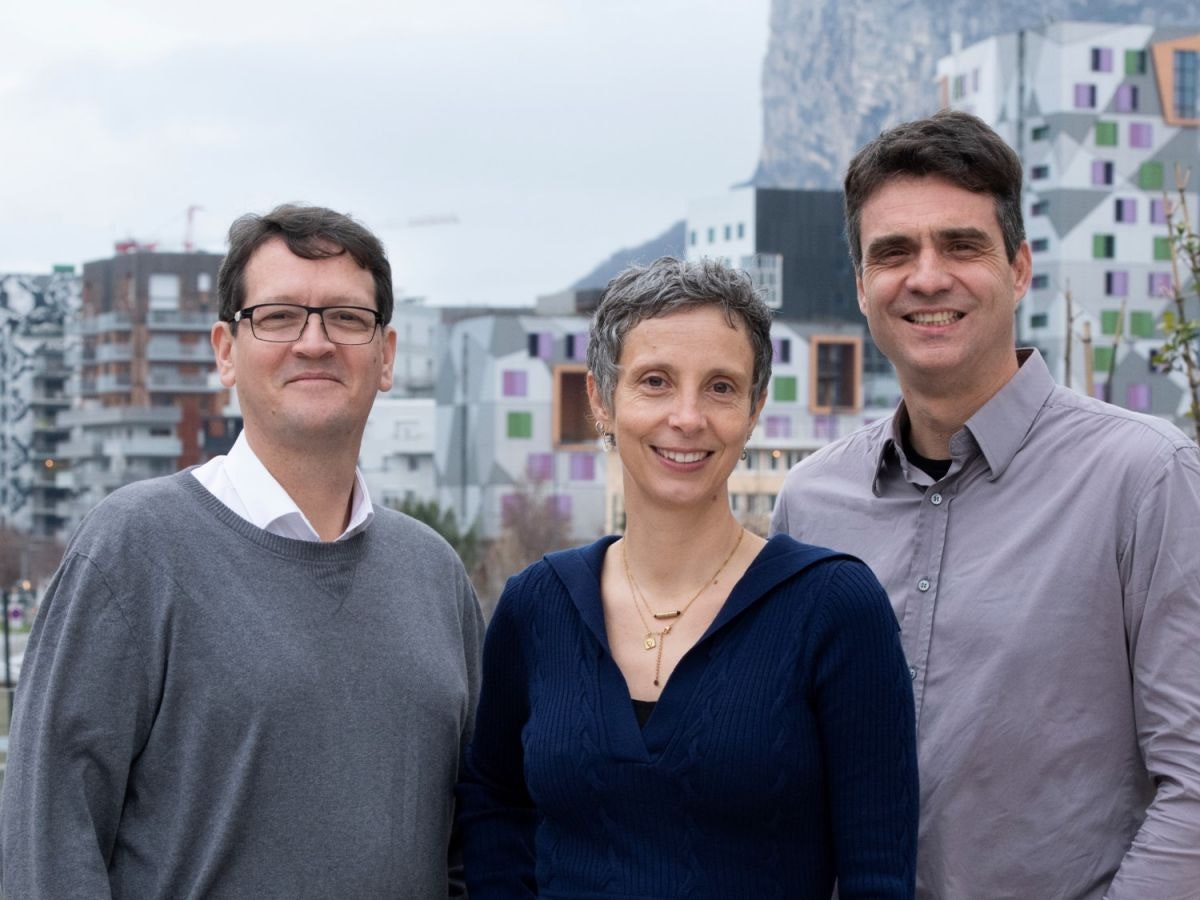 Corporate partnerships
Quobly's work with commercial partners represents another key element of the French quantum strategy — indeed, €500m of the €1.8bn government plan is supposed to come from industry and the promotion of partnerships with corporates such as Thales and Atos, which already invest in quantum and are high on the government's agenda.
Last May Bpifrance co-sponsored the Q2B Conference in Paris with the goal of focusing attention on commercial potential for quantum and fostering more public-private partnerships. Such collaborations are starting to take root.
Atos, the French IT giant, has been developing its own quantum computing technology for years. Last year, Atos and France's OVHcloud, the largest European cloud hosting company, extended their existing partnership by announcing a plan to make Atos's quantum emulator available to public and private users.
An "emulator" mimics the environment of a quantum computer, so users can start to explore commercial and practical applications in advance of an actual quantum computer being available.
Earlier this year OVHcloud also purchased a quantum computer from Bpifrance-backed French company Quandela, powered by a photonic processor. On the heels of that announcement, Quandela opened its first factory in a Paris suburb to start producing three photonic quantum computers every six months. These will be sold directly to companies, as well as used to expand the availability of cloud-based quantum services.
OVHcloud more recently said it was buying yet another quantum emulator from French startup C12. The quantum startup has also struck deals with Artelys, a data science company, and Air Liquide, a British industrial giant, to develop potential quantum applications.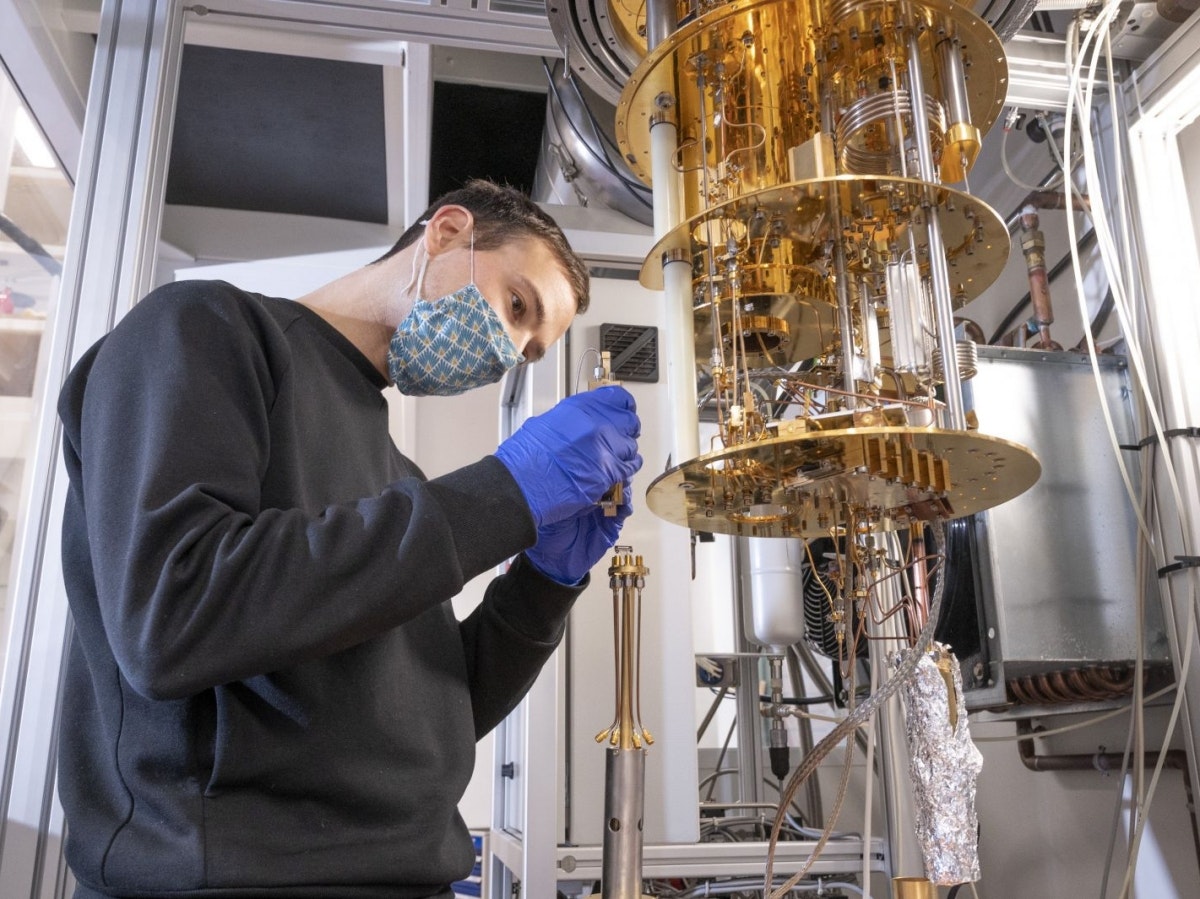 Pierre Desjardins, cofounder and CEO of C12, says such support has allowed the company to move toward completing its pilot production line to build quantum computer prototypes at its offices in central Paris.
The pilot line "will be a game changer for us because now we control all the production steps and we can move fast if we want to iterate on our design," Desjardins says.
By acquiring and making available different quantum technologies, OVHcloud allows users to compare different approaches, to see which ones might be the most effective. France's research community is enabling a similar quantum bakeoff with the development of the Hybrid Quantum Initiative (HQI) just outside of Paris.
HQI is connected to GENCI's Joliot Curie supercomputer at one of CEA's research facilities. The high-performance computer that already exists is being gradually connected to quantum technologies in a separate designated room, where researchers and private company partners can test quantum applications in this public infrastructure.
PASQAL's quantum processors are among the first to be purchased for the project, but others will be added. GENCI's Mehr says it is important to let different approaches to building quantum computers progress at these early stages.
"We haven't taken sides at the moment," Mehr says. "It's super early to evaluate and assess these technologies, and to be able to say, 'That's the one that's going to win the race.' We want to let users access them, and assess them for their specific use cases. And then they will tell us which technology is more suitable to run this kind of workload."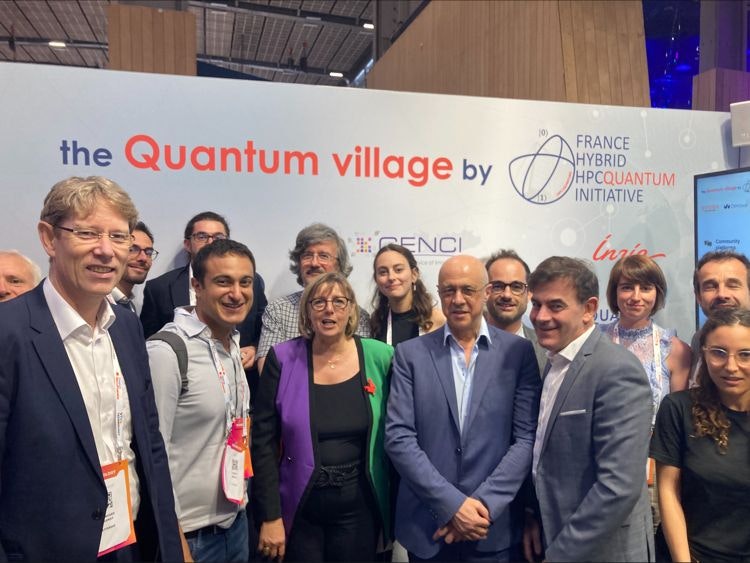 Building quantum bridges
While France's high-tech cheerleading can sometimes strike a nationalistic tone, it is not taking an isolationist approach to quantum computing.
French researchers formed a coalition with their quantum colleagues across Europe to apply for money from the EU's Quantum Flagship programme. That has already led one of Germany's national supercomputing centres JUWELS to purchase PASQAL's technology.
"Participating in European projects allows for greater ambition," Mehr says, "because we then receive co-funding from Europe. But it's also a good way for us to expose these French devices to European research and industrial communities. That makes things a bit more collaborative."
Spain's Multiverse Computing, which is developing quantum computing software, and Finland's IQM have also opened offices in Paris. That makes them eligible for support under the French quantum plan.
IQM wanted to connect with French customers in the aviation, space and cybersecurity sectors to further develop its technology, as well as tap into France's quantum talent pool. The company also signed a deal to provide its technology to Atos.
More recently, France signed an agreement with US officials to collaborate on quantum research and exchange scientific resources. Earlier this year, France's CNRS established the Canada-France Quantum Alliance (CAFQA), which will coordinate research between eight French and eight Canadian universities. That partnership got a boost when PASQAL said it would open a factory in Canada to produce its quantum processing devices.
Vinet of Quobly says that, ultimately, such international cooperation will be key for France to realise its own quantum ambitions.
"I believe that no one country is able to do it by itself," Vinet says. "There is an opportunity to analyse the strength of each country and to build on those strengths and accept that you need the help of other countries when the questions you are tackling are so complex. This allows us to build on our very demanding engineering mindset and leverages our deep scientific roots. I believe that we've got everything to be the position of technological leadership."