It's no secret that France has big ambitions in deeptech. 
The country has one of the biggest deeptech funds in Europe: France's public investment arm Bpifrance has €2bn to deploy in research-based startups.
France also has the talent. The country is home to top universities such as Paris-Saclay University (which competes with Princeton as the world's best-rated mathematics school), Pierre and Marie Curie University and PSL University Paris. 
So which are the deeptech startups that have the most promise? To find out, we asked six top French investors which companies they were most excited about. There was only one rule: they could not plug the companies in their own portfolios. 
Selma Gasc — analyst at 360 Capital

360 Capital is a pan-European early-stage VC firm based in Paris and Milan.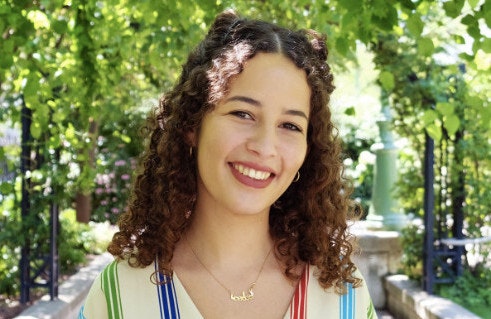 C12 Quantum Electronics
What's the tech? Quantum processors made of carbon nanotubes
What problem is it trying to solve? 
"C12 addresses the two main challenges of quantum computing as of today: the current hardware architecture does not allow for an acceptable level of miniaturisation and is prone to a high level of error. C12 has developed a new type of hardware structure that relies on a new type of material called carbon nanotubes. It's tech that's smaller and easier to integrate into chips –– and has a lower error rate and energy consumption." 
Founded: 2020 
Latest funding: non-equity assistance
Headquartered: Paris
Monk Vision AI
What's the tech? AI and computer vision that detects vehicle damage 
What problem is it trying to solve? 
"Monk has tackled one of the main problems in the automotive industry: automating damage detection. It's created machine-learning algorithms that can identify what and where damage is inflicted on a car using smartphone pictures. Besides, its software-only approach has many different user applications, like aftersales or remarketing." 
Founded: 2019 
Latest funding: non-equity assistance 
Headquartered: Paris
Fuzzy Logic Robotics
What's the tech? User-friendly industrial robots
What problem is it trying to solve?
"Fuzzy Logic Robotics has developed a software that simplifies industrial robotics to a maximum: it makes programming robotic arms as seamless and easy to understand as possible. The tech relies on a no-code platform where you can pilot a 3D avatar who controls a robot in real-time. It revolutionises the way people interact with industrial robots."
Founded: 2018 
Latest funding: non-equity assistance 
Headquartered: Paris
Benjamin Joffe — partner at SOSV
SOSV is a global VC firm that operates startup accelerator investment programmes.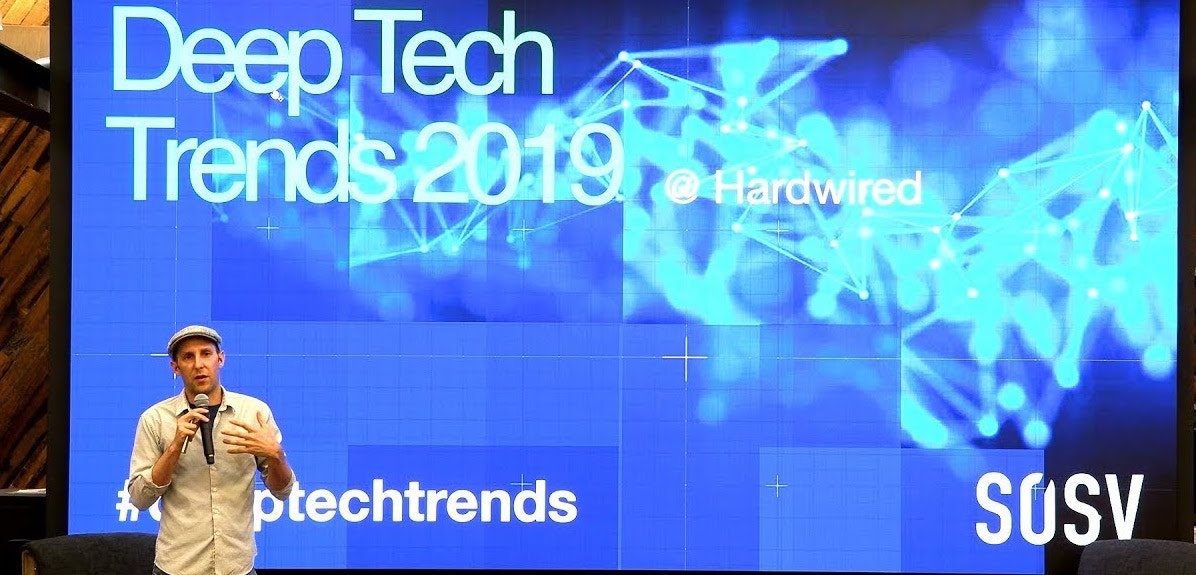 XXII 'Twenty Two'

What's the tech? Advanced computer vision applications and security cameras for cities, retail, airports and more
What problem is it trying to solve?
Keeping people and companies safe: "The AI-powered cameras can identify zoning, count people, recognise objects and send alerts. Its video case studies illustrate how AI done right can make things smart. XXII is currently working with Suresnes, a city in the western suburbs of Paris, to explore multiple applications of its technology." 
Its client portfolio also includes France's prominent companies such as energy company Enedis, aircraft manufacturer Airbus, car manufacturer Renault and luxury retail brand Galeries Lafayette.
Founded: 2015 
Latest funding: €1.3m 
Headquartered: Suresnes
Robeauté
What's the tech? Therapeutic microrobots
What problem is it trying to solve?
"Robeaute's therapeutic robots are smaller than a grain of rice and navigate in the brain like in the sci-fi movie Fantastic Voyage. The idea is to deliver local and minimally invasive care in the brain thanks to a sub-millimetric device. The Parisian startup was founded by Bertrand Duplat: a VR pioneer, founder of Virtools (acquired by Dassault Systems) and inventor of many robots — including one that explored the Great Pyramid of Giza." 
Founded: 2017
Latest funding: $2m
Headquartered: Paris
Alison Imbert — principal at Partech Partners
Partech Partners is a global VC firm headquartered in Paris, which invests in startups at seed, venture and growth stages.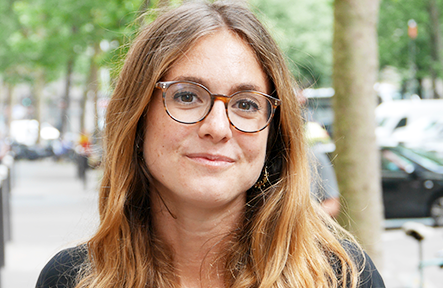 Faircraft
What's the tech? Cruelty-free leather from cultured cells
What problem is it trying to solve?
"Brands are under tremendous pressure to be more ethical and sustainable, and raw materials are an important part of the equation. Leather is probably the most controversial one. Faircraft develops a sustainable labgrown alternative to animal leather.
"Today, the main options are leather recycling or plant-fibre material, but Faircraft goes further and mimics nature in the lab by reproducing the real animal skin to get the same properties of traditional leather. The team is highly skilled and got their first promising prototypes. I'm excited to see their first product developed for luxury brands."
Faircraft was also selected by Benjamin Joffe of SOSV.  
Founded: 2021
Latest funding: €200k
Headquartered: Paris
Wisear
What's the tech? Earphones that record and analyse your brain and facial activity
What problem is it trying to solve?
"All science fiction films imagine what a 'human machine' looks like. Many companies are tackling this challenge through different angles, and Wisear has decided to develop a human machine interface to enable us to control our devices without touching them.
"The earphones use neuronal biosensing: tiny electrodes record brain and facial activity to transform a signal into action. No need to press on your earphone to pick the phone!" 
Founded: 2019
Latest funding: $474.6k
Headquartered: Paris
Guilhem De Vregille — partner at XAnge
XAnge is Paris-based VC firm that invests in digital, deeptech and impact startups.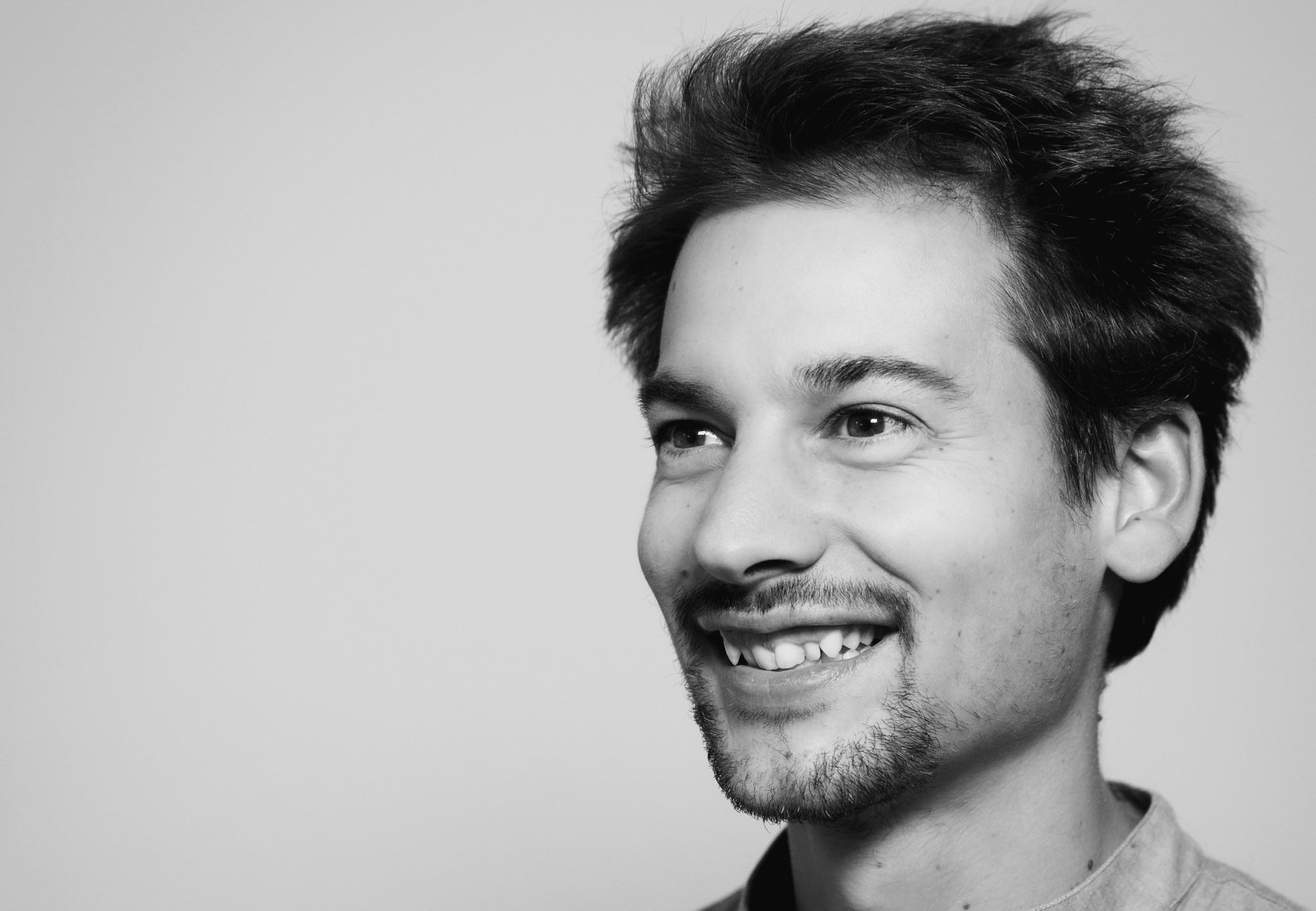 Alice & Bob
What's the tech? Error-free quantum computers 
What problem is it trying to solve? 
"Computing errors are the main obstacle to creating quantum computers. The startup is developing superconducting quantum bit technology which has the particularity of being fault-tolerant. They perfected technologies designed in the best French research laboratories: INRIA and ENS.
"The founders Theau Peronnin and Raphaël Lescanne are young and ambitious, with both scientific and commercial skills. The challenge seems extremely difficult but if they succeed, it could be a big step towards the emergence of the quantum computer era."
Alice & Bob was also selected by Alison Imbert of Partech.
Founded: 2020
Latest funding: $3.3m 
Headquartered: Paris
Dioxycle
What's the tech? Capture and convert CO₂ into chemical products
What problem is it trying to solve? 
"Recycling CO₂ to transform it into valuable raw materials: this is the ambition driven by cofounders Sarah Lamaison and David Wakerley, two young researchers from Ecole Polytechnique in France and Stanford University. CO₂ is transformed into chemical feedstocks such as carbon monoxide, methane or hydrocarbons via electrolysis.
"The next few years will serve to test the tech performance on a larger scale and see if it's financially profitable. Dioxycle could drastically reduce the polluting emissions of industrial sites, according to the company."
Sarah Lamaison received the French Young Talents L'Oréal-UNESCO for Women in Science Prize in 2020. 
Founded: 2020
Latest funding: funding from i-Lab
Headquartered: Pessac
Woodoo
What's the tech? Sustainable wood materials to build wooden buildings 
What problem is it trying to solve? 
"The founder Timothéé Boitouzet has developed a technical process to extract lignin –– the support tissues of wood –– while keeping intact the wood's structural integrity. The product is then reinforced with a biopolymer that increases the material's performance tenfold. 
"It's the best of both worlds: materials have high-quality features while being eco-friendly and aesthetic. This technology could be used in different sectors such as construction, luxury and the automobile industry. Boitouzet has revealed his ability to lead the company in a very efficient way in markets with very different cycles." 
Founded: 2016
Latest funding: €3.2m 
Headquartered: Paris
Anne-Sophie Carrese — partner at Elaia
Elaia is a French VC firm that focuses on European software and deeptech startups.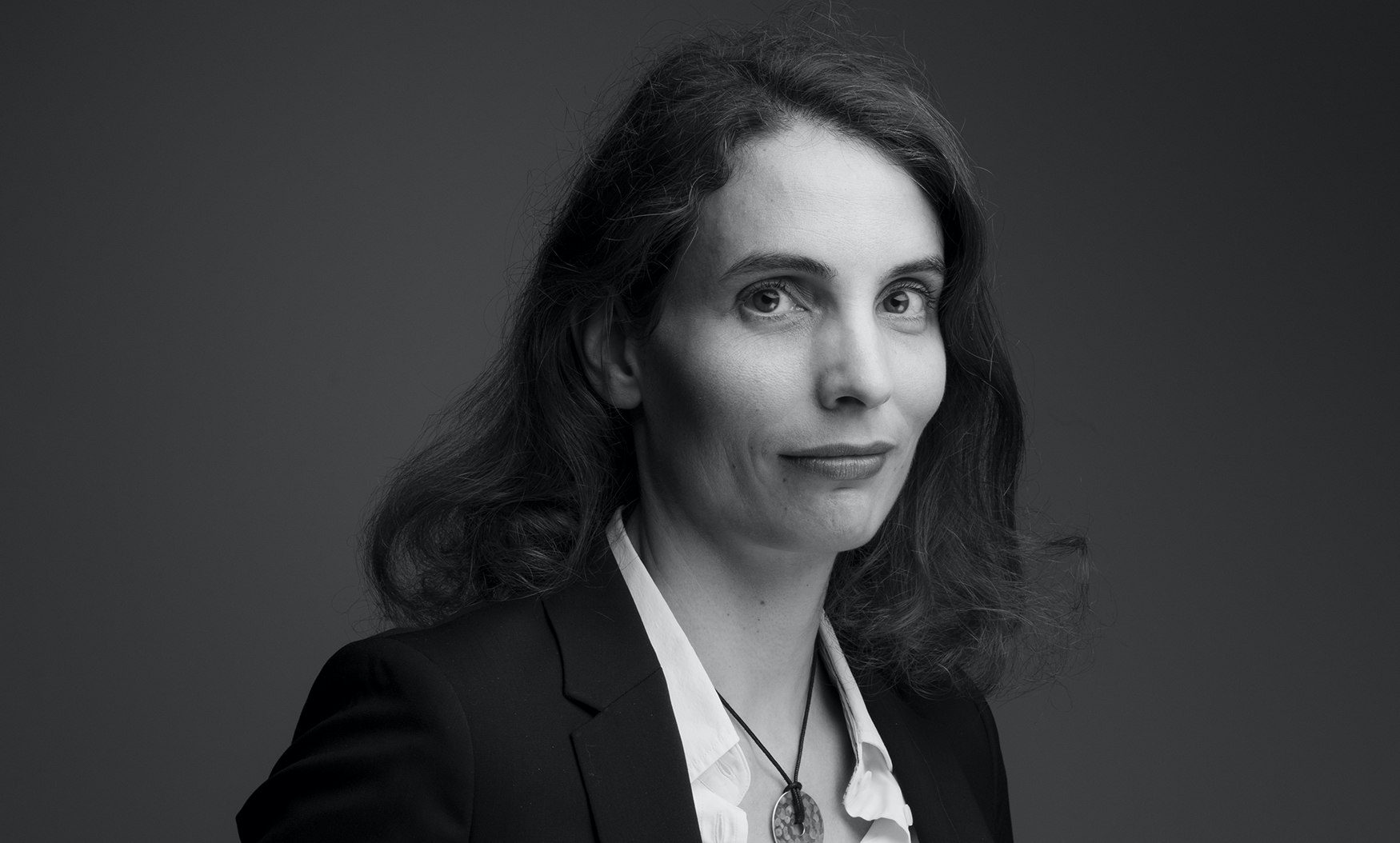 NamR
What's the tech? A geolocalised data analysis platform 
What problem is it trying to solve? 
"NamR offers a solution with a strong environmental impact, thanks to its product which allows a precise mapping of buildings. It will help to optimise the management of energy and environmental performances of buildings –– and the construction and energy renovation work of buildings.
On a technical level, their differentiating feature is that their solution makes creating a data set possible for customers using these four steps: data production chain, data library, data production and data delivery." 
Founded: 2017
Latest funding: bootstrapped
Headquartered: Paris
Olvid
What's the tech? Secure messaging platform 
What problem is it trying to solve? 
"Olvid developed a secure messaging system that provides the level of privacy that WhatsApp lacks. It does not use a centralised directory of phone numbers and allows secure point-to-point communications without the risk of disclosing users' personal data.
"The team includes highly experienced cryptography researchers from France's National Institute for Research in Digital Science and Technology as well as more business-oriented profiles." 
Founded: 2019
Funding: $170k 
Headquartered: Paris
PixaCare
What's the tech? Medical imaging app for doctors and nurses 
What problem is it trying to solve?
"PixaCare monitors and anticipates complications of chronic and post-surgery wounds, an issue that's more present than we think. Its wound type and size SaaS software transforms  any smartphone camera into a medical device — and can be easily used by carehome staff, nurses, surgeons and dermatologists."
Founded: 2019
Latest funding: funding from French Tech Seed
Headquartered: Strasbourg
Louise Caron and David Boujo — deeptech at Bpifrance
Bpifrance is France's investment arm that supports and invests in the development of the French tech ecosystem.
Cleardrop
What's the tech? Surface soundwaves to keep optical sensors going during stormy weather conditions
What problem is it trying to solve? 
The idea is to make sensors — which are used on self-driving cars, solar panels and cameras among others — function under difficult weather situations (rain, frost…). The patented technology clears water, frost, snow and muddy water from optical sensors using surface soundwaves. It's an original solution that doesn't need a lot of energy to function. 
Founded: 2020
Revenue: €200k  
Headquartered: Villeneuve-d'Ascq 
Vaxxel
What's the tech? Vaccines against respiratory infections
What problem is it trying to solve? 
Vaxxel is developing a new intranasal vaccine for children and elderly people suffering from bronchiolitis and viral pneumonia as there's currently no vaccine to treat these respiratory diseases. This future vaccine will target human metapneumovirus (HMPV) and human respiratory syncytial virus (hRSV) –– which cause bronchiolitis and viral pneumonia in infants. 
Founded: 2019
Latest funding: funding from French Tech Seed, a deeptech fund for early-stage French startups 
Headquartered: Villeurbanne